Jelly Belly's Creator Had Us All Thinking We Could Win a Jelly Bean Factory, Wonka-Style
Is Jelly Belly actually giving away factory locations? The company founder's Gold Ticket sweepstakes gives "a candy factory" away as a grand prize.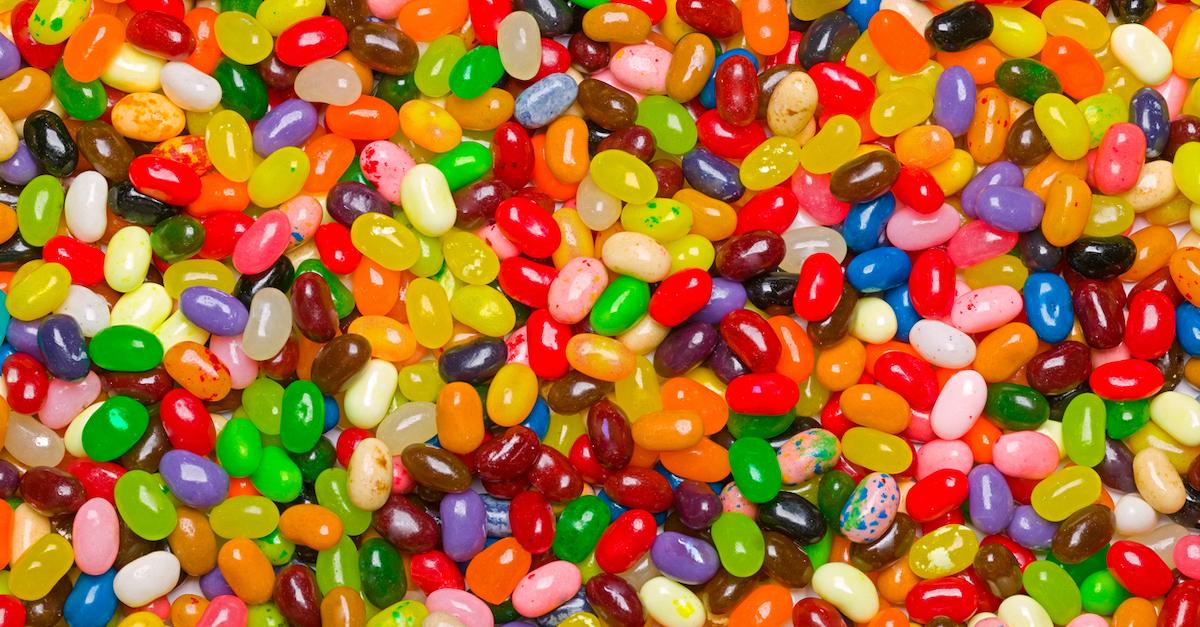 Every kid out there has dreamt of finding a "golden ticket" and winning the key to a candy factory, and it seems as though the creator of Jelly Belly is looking to emulate that. The candy creator is currently running a treasure hunt-style sweepstakes for kids and adults alike to ultimately take ownership of "one of his confectionary workshop locations," and it goes without saying we're casting our entry.
Article continues below advertisement
The premise of this contest may have you convinced that you could win an actual Jelly Belly factory location, however, that isn't necessarily the case. Keep reading for everything you need to know regarding this tantalizing (yet slightly confusing!) sweepstakes.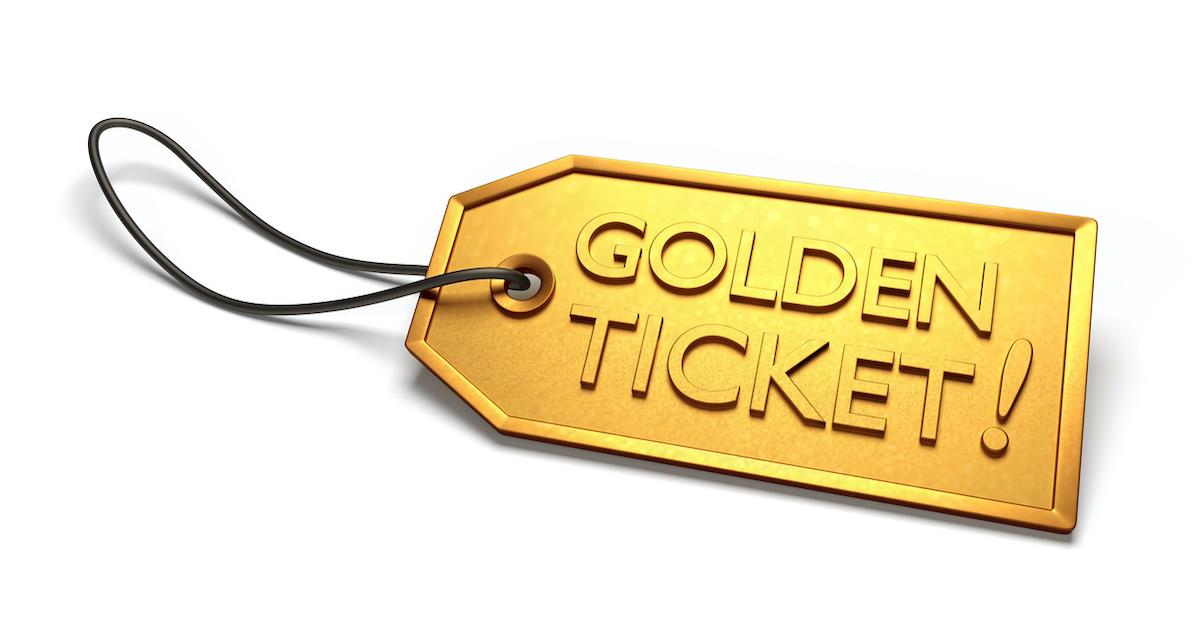 Article continues below advertisement
Jelly Belly has a few factory locations, but the Gold Ticket sweepstakes won't get you one.
According to Jelly Belly's website, the widely beloved candy company has two U.S. manufacturing facilities: one in Fairfield, Calif. and one in North Chicago, Ill. They also have an international manufacturing plant which is located in Rayong, Thailand. For many years, they also had a location that offers tours (and candy!) to candy enthusiasts nationwide in Pleasant Prairie, Wis., however, it closed as of Aug. 3, 2020.
So, which factory is David Klein, the founder of Jelly Belly, giving away to avid candy fans? It turns out Klein owns several candy companies, and currently, a Jelly Belly location isn't up for grabs in his sugar-loving sweepstakes. According to New York Daily News, he's doling out a key to a different candy company he owns called Candyman Kitchens, which is based in Clearwater, Fla. They sell things like edible colored sand, vials of candy blood, and something called Bible Candy ... you know, the usual.
Article continues below advertisement
Obviously, Klein's Wonka-style Gold Ticket sweepstakes announcement had many thinking they would be the next owners of a Jelly Belly factory. The key to a smaller, lesser-known candy factory is sweet nonetheless, we suppose. Check out what confused fans had to say about the "Jelly Belly Gold Ticket" contest announcement, below.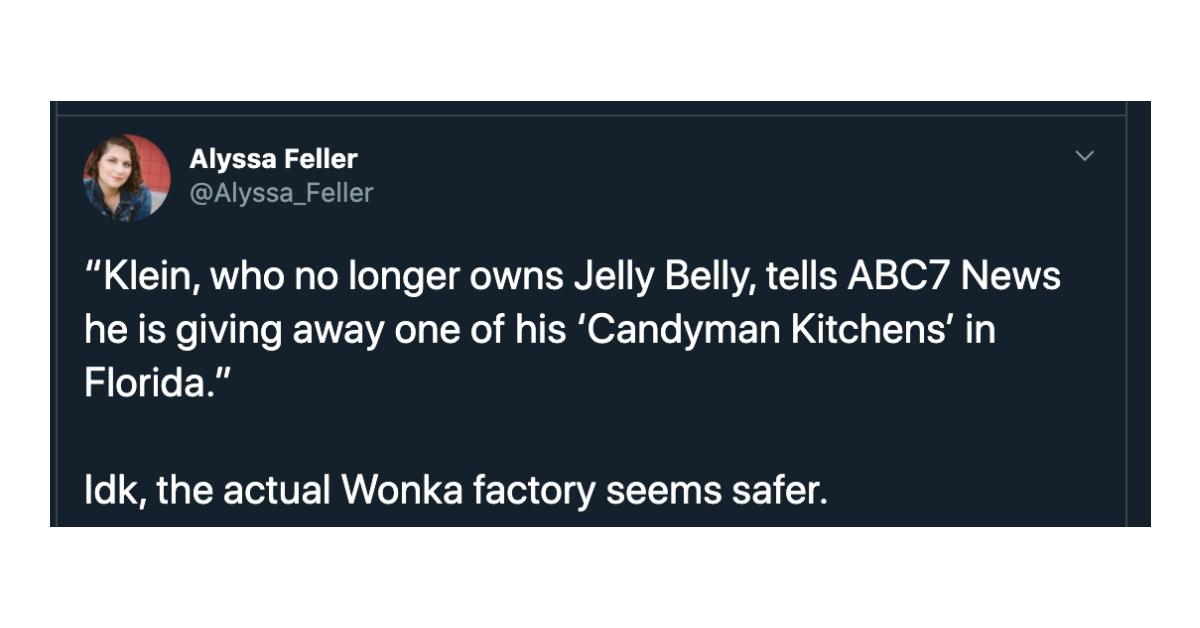 Article continues below advertisement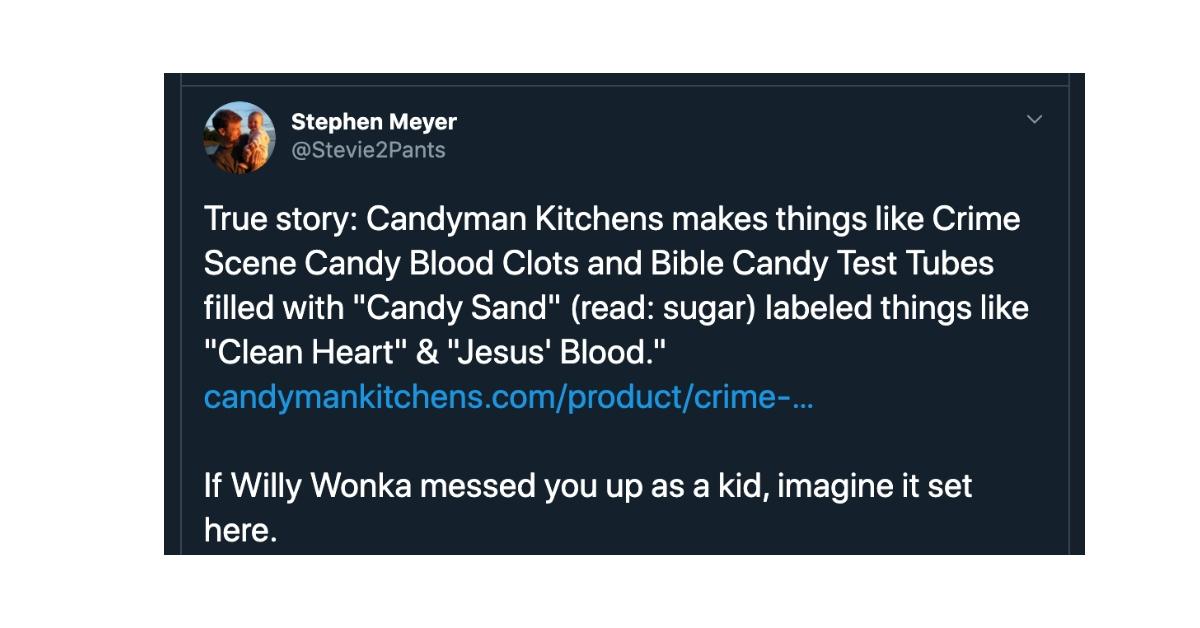 Article continues below advertisement
Here's how to enter the Gold Ticket sweepstakes, if you're still keen on winning the key to a candy factory.
As previously mentioned, Klein's Gold Ticket contest is in the form of a treasure hunt. For $50, participants will be able to purchase their state's "riddle" to then embark on a wild journey in search of a necklace. The necklace will have a verifiable tag and code, and all necklace finders will receive $5,000. The one lucky grand prize winner, however, will receive a key to Candyman Kitchens.
The first riddle to find the hidden necklace will officially be released somewhere in Georgia at the end of September 2020, so if you're mentally prepared to take off on a long-winded treasure hunt, we strongly suggest getting ready to show off your best puzzle-solving skills.
Article continues below advertisement
Gold Ticket participants won't be in the running to win a Jelly Belly factory location, per se, but a candy factory is — in fact — up for grabs. Our inner Roald Dahl junkie is quite literally screaming.