Trump Is Having a Rally on June 19 in Tulsa — Here's Why BLM Supporters Are Upset
Trump has planned a rally on Juneteenth in Tulsa. Here's what happened on that date and why it has many believing the rally is antagonistic.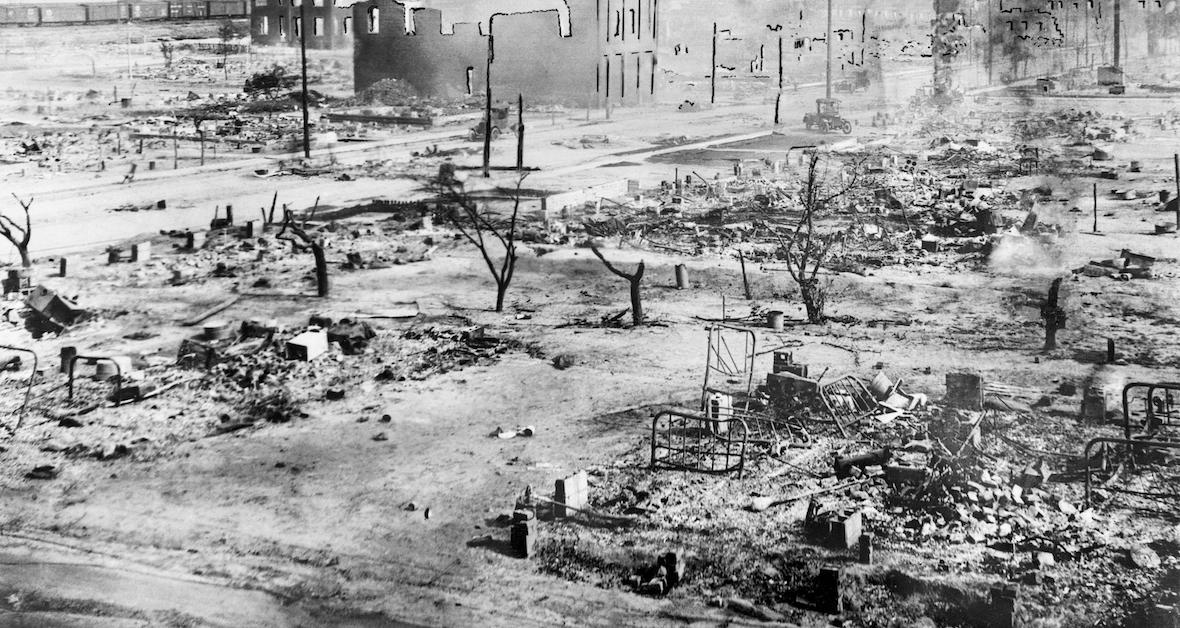 President Donald Trump is planning a rally on June 19 in Tulsa, Okla., and many Black Lives Matter supporters, along with journalism icon Dan Rather, are pointing out that the date and place of the rally are deeply antagonistic to the Black community.
Article continues below advertisement
In addition to falling on the holiday Juneteenth, the city of Tulsa is also the site of a deeply sad and disturbing event in Black history known as the Tulsa race massacre. Here's what happened in Tulsa over 99 years ago, and why June 19 is an important date we should all celebrate.
First off, here's why June 19 is so important.
First things first, it's important to establish that June 19 is not the anniversary of the Tulsa Race Massacre, which occurred May 31 to June 1, 1921.
Rather than a day of mourning, June 19, known as Juneteenth, is a celebration of the emancipation of Black enslaved people. It is also called Jubilee Day, Celebration Day, or Black Independence Day.
Article continues below advertisement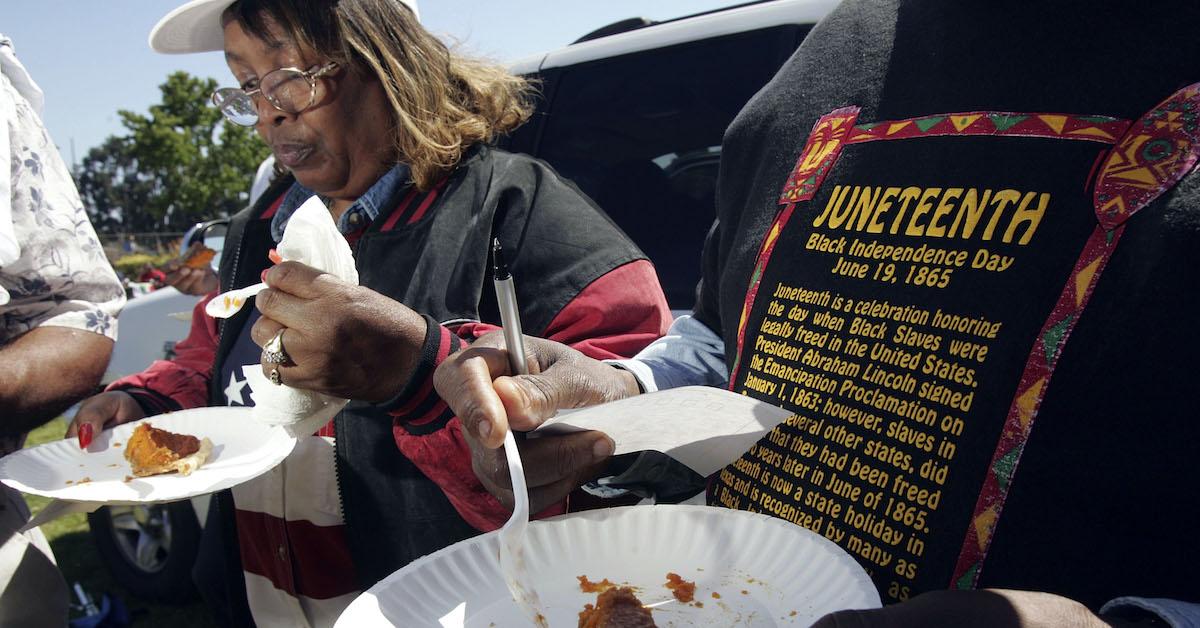 For many Black Americans, June 19 is a far more important day of celebration than the 4th of July. That's because, while the national holiday may be known as Independence Day, it certainly didn't mark independence for Black people, who were subject to chattel slavery until 1865.
Article continues below advertisement
Even though Abraham Lincoln signed the Emancipation Proclamation on January 1, 1863, Confederate states that had seceded didn't heed it until the Confederate Army surrendered on April 9, 1865. And news didn't travel quite as fast then as it does these days.
Texas was very remote, so the Confederate Army in Texas did not get word of Lee's surrender until weeks later, and the Army in Texas did not officially surrender until June 2. Union General Gordon Granger traveled to Galveston, Tex., shortly after and read the president's decree on June 19, thereby announcing all enslaved people were now free.
Article continues below advertisement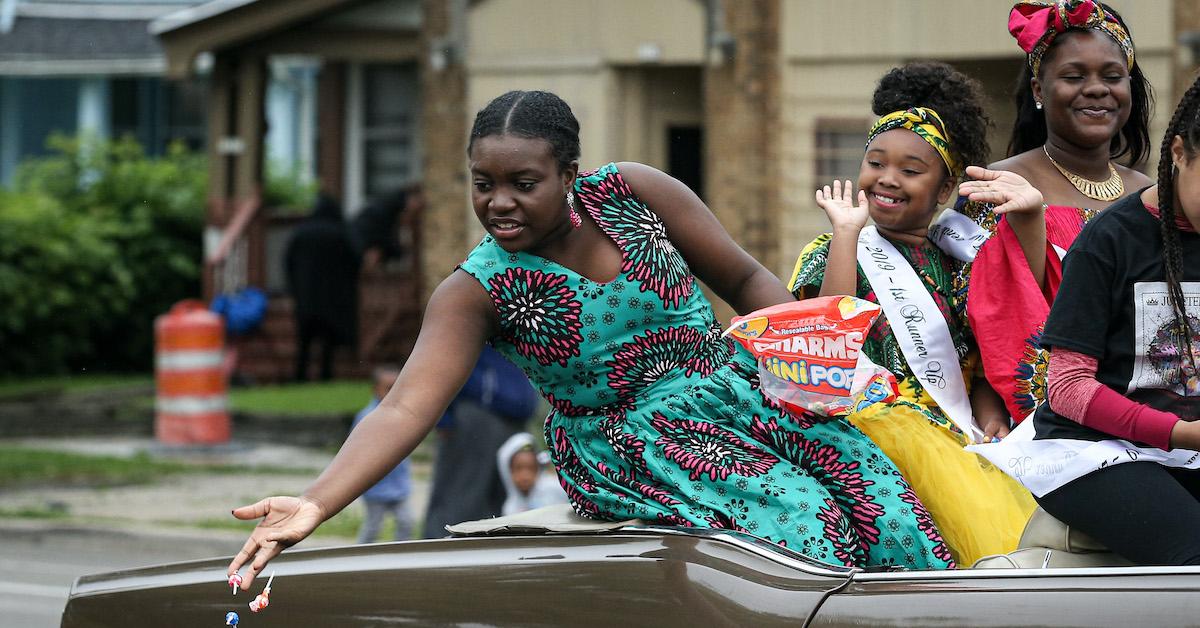 For that reason, the day is traditionally observed as marking the end of slavery. However, it unfortunately wasn't truly the end of slavery. When the Emancipation Proclamation was signed, it exempted five slave-holding border states that had not seceded from the Union: Kentucky, Maryland, Delaware, Missouri, and the Virginia counties that eventually became the state of West Virginia.
Article continues below advertisement
Those states still held slaves until the ratification of the 13th Amendment on Dec. 18, 1865. Nevertheless, the freeing of Texas's enslaved people has been celebrated as Black Emancipation Day since 1867.
Now that we've established why June 19 is so important to Black Americans, here's why Tulsa is also significant, leading many to question POTUS's motivations for situating a rally there on such a significant date.
What happened in Tulsa in 1921?
Unfortunately, too few Americans learn much Black history between the years of 1865 and 1955. Though technically slavery was over, it soon gave way to a new system of laws known as Jim Crow laws, which enforced segregation.
Article continues below advertisement
In addition, due to a lack of economic opportunity and the establishment of vagrancy laws that essentially made it illegal for Black men to be unemployed, many freedmen were forced into sharecropping, They did not own the land they farmed and essentially performed the same work they did under chattel slavery, turning over a significant portion of their crops to the white landowners they leased from.
Article continues below advertisement
Despite these significant challenges to accumulating wealth and political power, over the next several decades, some Black communities began to establish a comfortable middle class and thriving economy, and one such community was in Tulsa's Greenwood district, which became known as Black Wall Street. Black residents owned their own stores, movie theaters, and shops.
That all changed on May 30, 1921, when a 19-year-old shoeshine named Dick Rowland was accused of assaulting a 19-year-old white girl named Sarah Page. It was in fact later reported that Rowland had merely tripped and steadied himself by grabbing onto Page. Nevertheless, touching a white woman was seen as so egregious, he was arrested the following day. Page declined to press charges and the incident was established as not having been an assault at all, but angry mobs of white people still gathered.
Article continues below advertisement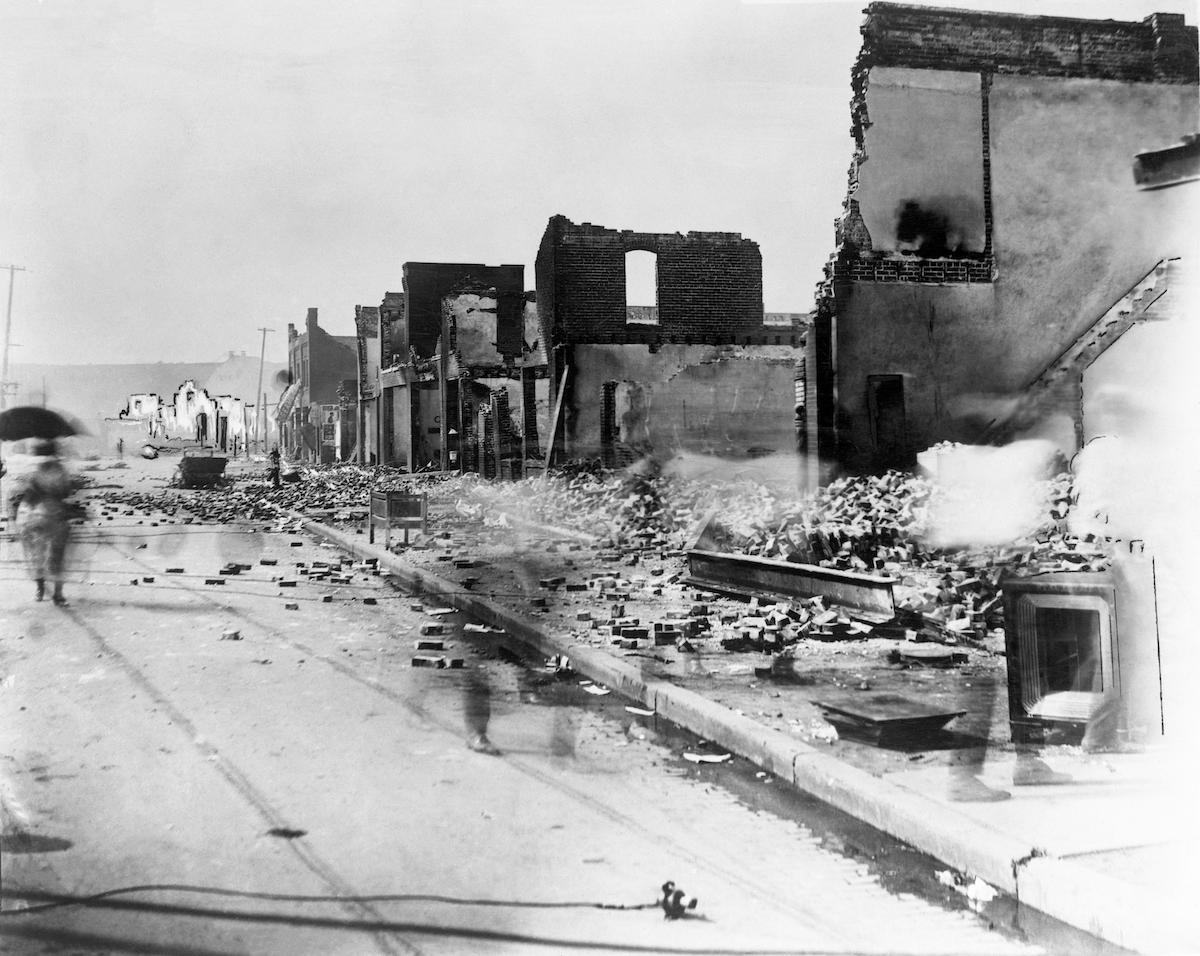 The community of Greenwood became fearful that Dick would be lynched by the white protestors. Several Black men of the community descended on the courthouse with rifles to help escort the young man to safety. They later gave sworn testimony that the Sheriff himself had requested these men come armed to support him in shielding Dick from the mob, but the Sheriff denied this had been the case.
Article continues below advertisement
At the site of a small group of 50-60 armed Black men, the mob of hundreds of white protestors armed themselves, and an additional 75 Black men who had heard of the rumblings at the courthouse also came, armed and ready to fight for their neighbors and Dick Rowland.
According to some accounts, a white man tried to force a Black man to hand over his gun, which went off in the scuffle. At the sound of gunshots, all hell broke loose over the next two days. Over 100 businesses and more than 1,000 homes were burned and firebombed, displacing nearly 10,000 Black residents.
Article continues below advertisement
Though contemporary accounts called what happened in Tulsa a "race riot," modern historians are more inclined to call it a massacre, as the white mob drastically outnumbered the Black men and the death toll was considerably higher for the Black people involved. Though contemporary accounts suggested only 36 people had died — 26 Black and 10 white — the number of Black citizens murdered on June 1 was not merely underestimated but potentially covered up.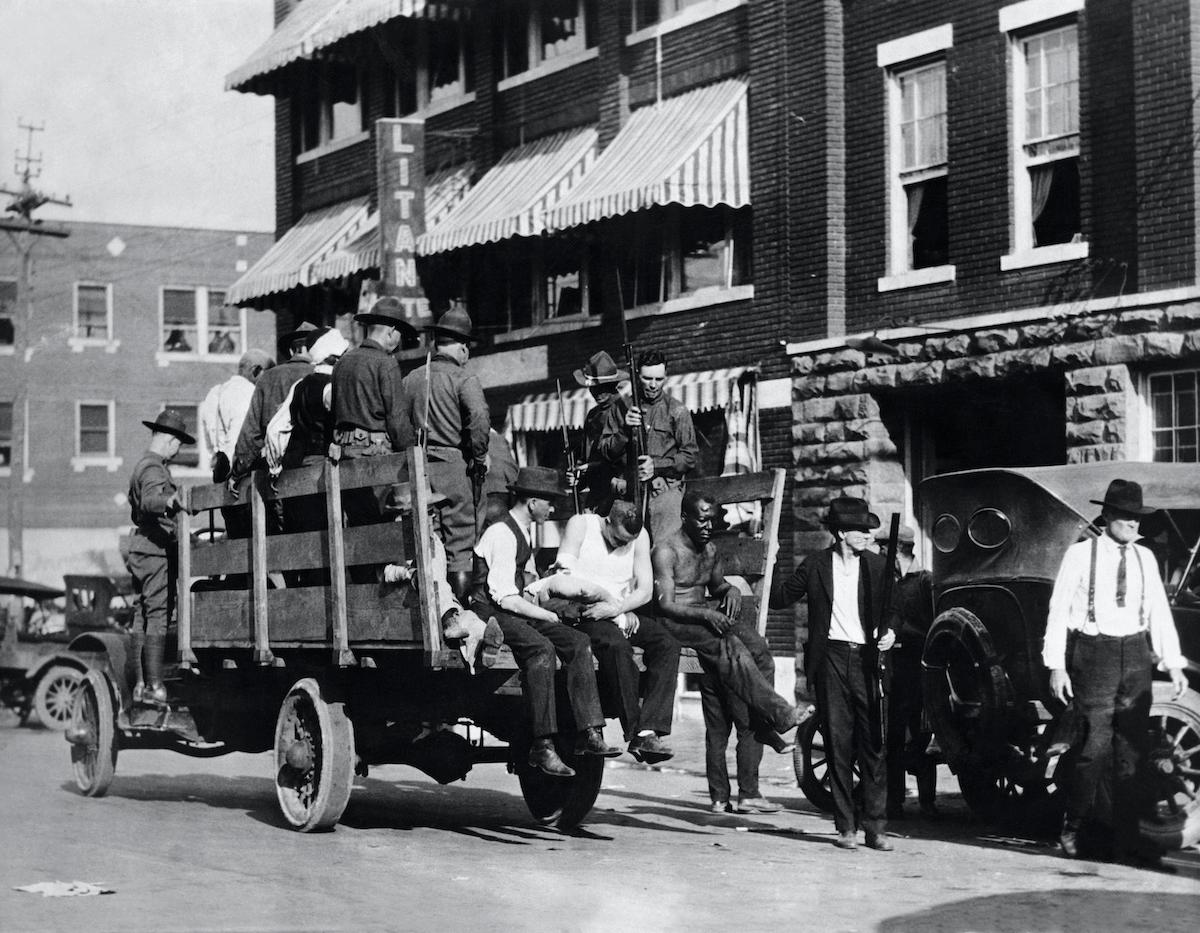 Article continues below advertisement
In 1996, a Commission was established to investigate what truly happened, because undertakers and Black community members at the time of the massacre alleged closer to 200 Black Greenwood residents were killed and buried in mass graves. A search for those mass graves is ongoing.
Though it was nearly 100 years ago, what happened in Tulsa continues to be a painful memory, both for what was lost in the massacre and for the way what happened there was shrouded in cover-up and rarely taught as part of our history until recently. So, at the very least, Black Lives Matter supporters contend Trump choosing the city on a date like June 19 is, at best, an unfortunate coincidence and at worst, a calculated move to incite unrest.