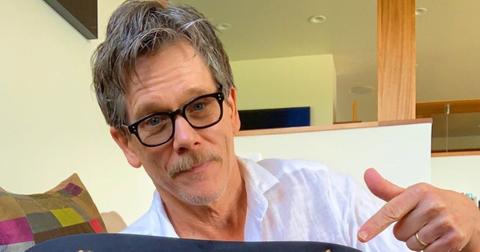 Kevin Bacon Promotes Social Distancing With New Viral Challenge
By Gabrielle Bernardini

Updated
On Wednesday, March 18, Kevin Bacon became the latest celebrity to encourage people to self-quarantine following the coronavirus (also known as COVID-19) outbreak. Hoping to slow the spread of the virus, the CDC has told individuals to practice social distancing.
To help people engage in this activity of simply staying home, the actor posted an Instagram video, which challenged his fans all around the world to "stay home." Check out Kevin's PSA announcement!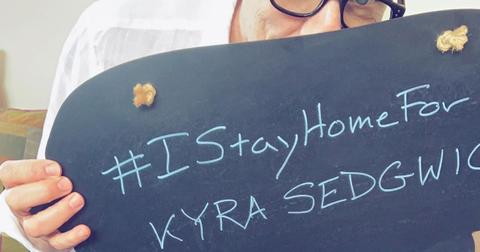 Kevin Bacon's PSA encourages people to "stay home" amid the coronavirus outbreak.
"Hi folks, you know me, right?" the Footloose star said in the video. "I'm technically only six degrees away from you." The actor is referencing the viral game from a few years ago known as "6 degrees of Kevin Bacon," which had people attempt to link other actors and Kevin in less than six connections.
The actor continued: "Right now, like people around the world, I'm staying home, because it saves lives and it's the only way we're going to slow the spread of this coronavirus. Because the contact that you make with someone, who makes contact with someone else, that may be what makes somebody's mom or grandpa or wife sick. Every one of us has someone who is worth staying home for."
The actor continued to hold up a sign, which read, "#IStayHomeFor Kyra Sedgwick."
Adding, "While you're staying home you need to post a video or a sign like this one saying who you're staying home for and you tag six friends so they do the same. Since we're all connected by various degrees, trust me, I know, we can work together to stay home and keep each other safe and spread the word."
The 61-year-old then challenged six celebrities (Jimmy Fallon, Elton John, Kevin Hart, Demi Lovato, David Beckham, and Brandi Carlile) to participate in the challenge and spread the word.
After posting the video, singer Demi posted: "Challenge accepted."
The soccer superstar posted a photo of himself responding to Kevin's challenge. "Staying at home for the ones that we love. Thank you @kevinbacon for nominating me. I'm staying at home for Victoria and our kids, including Cruzie who's made his way into this photo. Let's stop the coronavirus spread together. Share your own #IStayHomeFor photo with a sign like mine and tag six of your friends asking them to do the same."
Elton also responded to the challenge, writing on Instagram: "Thank-you @kevinbacon for the nomination!! #IStayHomeFor @davidfurnish and our boys. Today it's snakes, ladders and staying inside to stop the spread of coronavirus. Who are you staying home for? Please post your own #IStayHomeFor photo with a sign like mine and tag six of your friends asking them to do the same."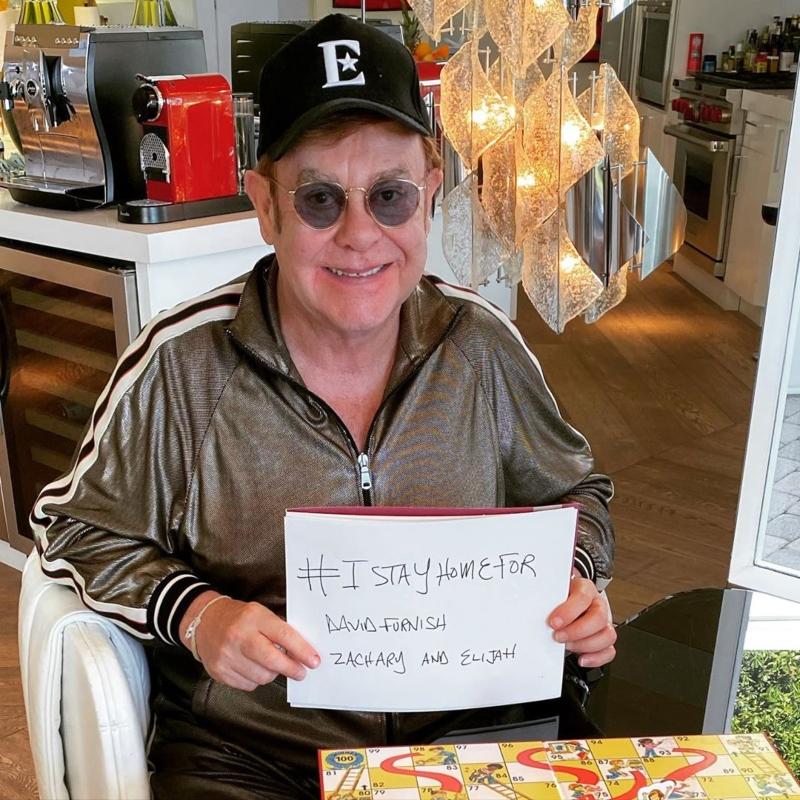 The best way to prevent contracting or spreading coronavirus is with thorough hand washing and social distancing. If you feel you may be experiencing symptoms of coronavirus, which include persistent cough (usually dry), fever, shortness of breath, and fatigue, please call your doctor before going to get tested. For comprehensive resources and updates, visit the CDC website. If you are experiencing anxiety about the virus, seek out mental health support from your provider or visit NAMI.org.