'Love, Simon' Spin-Off Is Being Pulled From Disney+ and Heading to Hulu
Streaming giant, Hulu announced that the 'Love, Simon' spinoff series, 'Love, Victor' would move from Disney+ to Hulu, but fans are wondering why.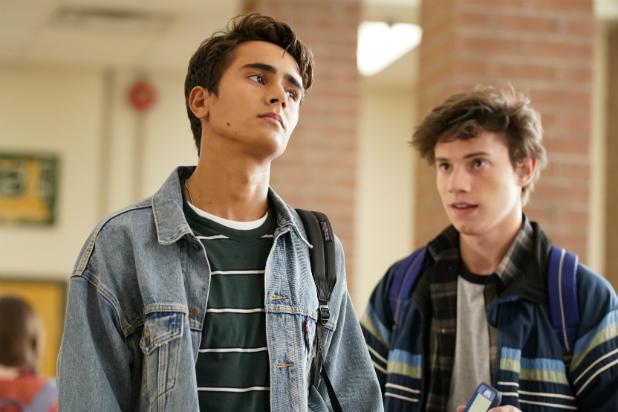 When you think of Disney, typically princesses, toys that come to life, and a talking mouse come to mind. However, Disney is much more than what we may traditionally associate the brand with. With the launch of Disney+, fans can take in movies and shows from all Disney properties, including Marvel, ABC, and ESPN. With the wide range of entertainment Disney brings to the screen, fans were left a bit puzzled when Love, Simon fans got the news that its series spin-off would be moving streaming platforms.
Article continues below advertisement
Streaming giant, Hulu announced that the Love, Simon spinoff, which will now be titled Love, Victor, would move from Disney+ to Hulu. Sources told Variety that the reason for the move was because Disney didn't think a show that contained "alcohol use and sexual exploration" would be appropriate for its "family-friendly" Disney+ service. This explanation didn't exactly go over well for fans of the original film.
The former Disney+ show will go from 'Love, Simon' to 'Love, Victor'.
The spinoff, Love, Victor follows a new student on a "journey of self-discovery, facing challenges at home, adjusting to a new city, and struggling with his sexual orientation. When it all seems too much, he reaches out to Simon to help him navigate the ups and downs of high school," according to the Hulu synopsis.
Article continues below advertisement
While Disney's reasons for pulling the show are a bit on the confusing side, Hulu had no trouble picking the show up. Not to mention that Disney owns Hulu so the seamless transition makes sense.
Article continues below advertisement
"Love, Victor is funny, heartfelt and deeply affecting, and we were incredibly taken with the project," said Craig Erwich, SVP Originals, Hulu. "The show's contemporary lens and honest storytelling make it a perfect fit for the millions of fans on Hulu who already watch and see themselves in series like Looking For Alaska, Pen15 and Grown-ish." So with a more "adult" feel, Hulu says Love, Victor will be right at home.
However, fans are calling B.S. on Disney's excuse for the platform switch.
Disney suggests that the show will have sexual themes, but Love, Victor would hardly be the first show or film on Disney+ to feature LGBTQ+ characters or sexual situations. High School Musical: The Musical: The Series stars two openly gay characters, Carlos and Seb.
Article continues below advertisement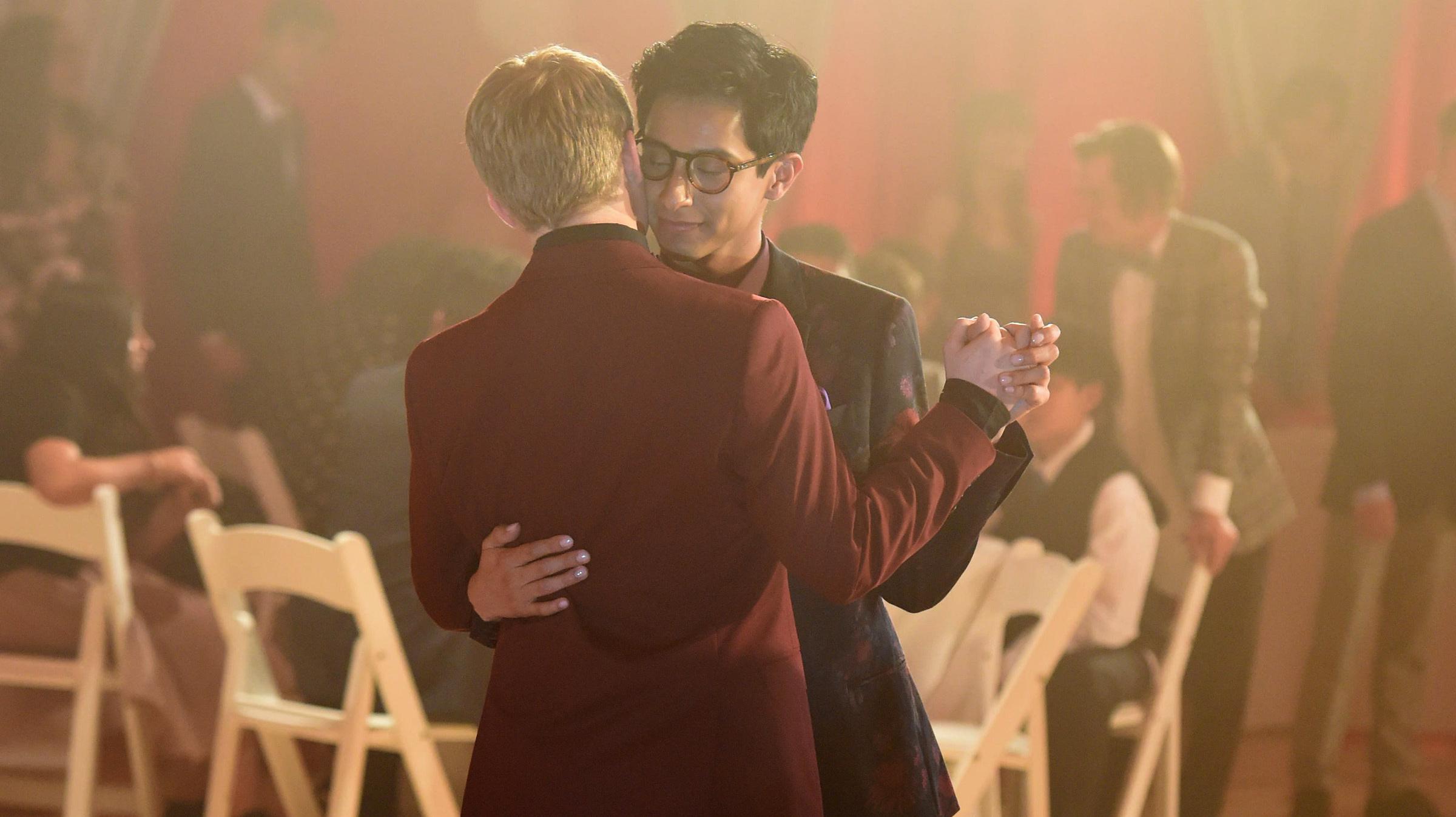 "I'd just love to know the thought process behind putting everything on the one service when Disney has essentially two streaming options to use," Josh Spiegel, popular television critic and Disney expert, tweeted. "And why some arguably inappropriate content is OK for Disney+, but not other content." Many fans were confused as to why The Simpsons, arguably one of the most adult cartoons of its time, is ready for anyone to stream on Disney+.
Article continues below advertisement
Fans are still scratching their heads as to why this switch is happening, but Disney child star and lead of the almost rebooted Lizzie McGuire had some thoughts on the topic.
Hilary Duff took to Instagram to speak about her Disney+ woes.
Hilary, who excited an entire millennial generation when she announced her return to the Lizzie McGuire series back in August, took to her Instagram to comment on the latest Disney+ news involving the Love, Victor programming change.
Article continues below advertisement
On her Instagram story, she posted a screenshot of an article about the Love, Victor platform change and wrote, "Sounds familiar…"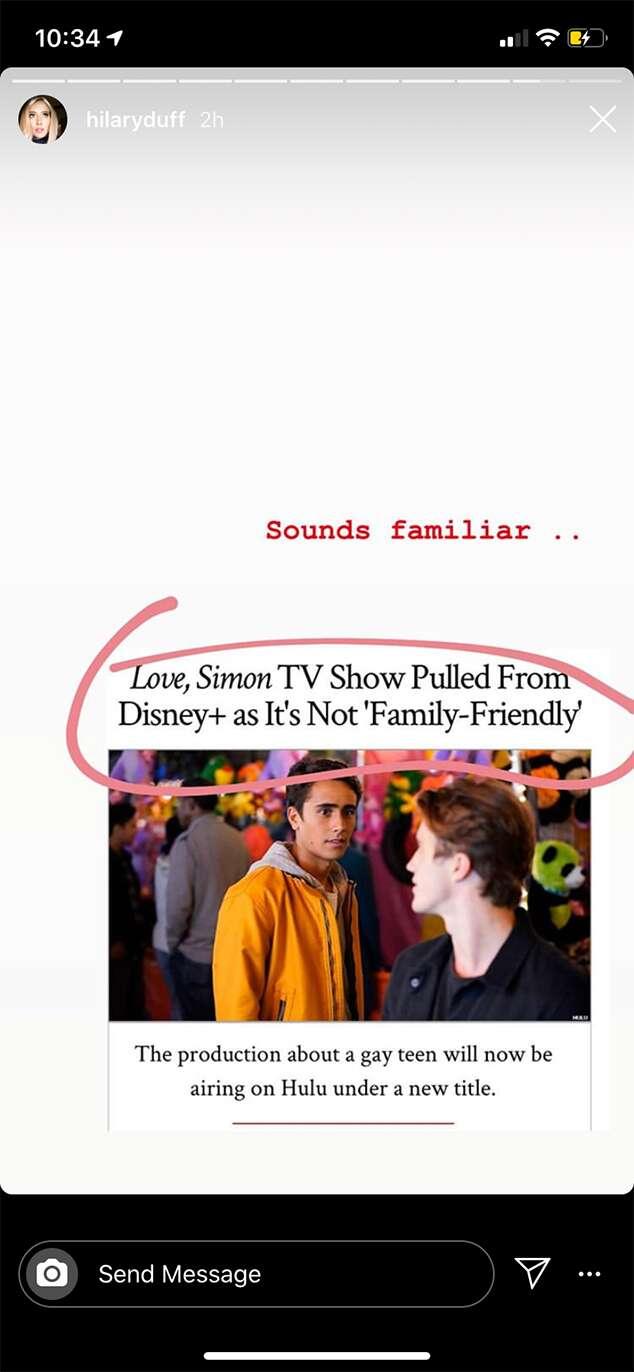 Article continues below advertisement
The new Lizzie McGuire series was set to follow Duff's character living life in New York City and working as an assistant to an interior decorator. Disney+ announced the show was going through changes and original series creator Terri Minsky, who returned for the sequel as executive producer, would be departing the show.
So was it really because of staff changes or was the Lizzie McGuire reboot also deemed not "family-friendly" enough for Disney? And does that mean we can still have hope for Lizzie to move over to Hulu?
The 10-episode first season of the newly named Love, Victor is set to premiere on Hulu in June 2020.