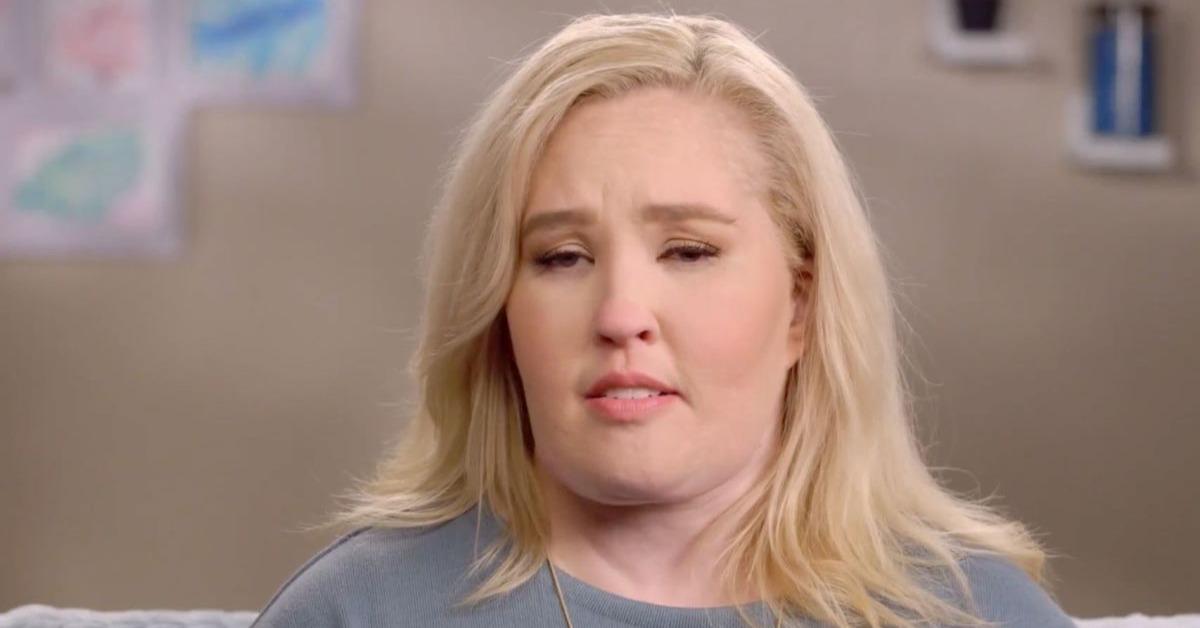 Mama June's Says New Relationship Has Been a "Whirlwind" for Her (EXCLUSIVE)
June "Mama June" Shannon revealed ahead of Season 6 of Mama June: Road to Redemption that she was dating someone new, and fans want to know more. In an exclusive interview with Distractify, Mama June shared exactly who her boyfriend is and when viewers can expect to see him on the show.
Because, yes, we will meet her boyfriend in Season 6, despite the critical eye many fans have regarding Mama June's romances.
But since our interview, Mama June announced she and her boyfriend are now married.
Article continues below advertisement
Prior to Season 6, Mama June was in a relationship with Geno Doak, who also appeared on the show. According to TMZ, Mama June and Geno originally split up because she went into recovery from drug addiction and Geno wasn't at that point yet.
Now, Mama June told us she is 29 months sober and ready to show a new Mama June to the world!
Article continues below advertisement
Who is Mama June's new boyfriend?
Mama June was dating a man Justin Stroud before the pair got married. She revealed to Distractify that actually she met him on TikTok, of all places. It sounds strange, but since Mama June's life has been on display for almost 11 years, it makes sense for her to find her new boyfriend on social media.
Despite what critics may say when they meet him on the show, Mama June is happy with the new man in her life.
"I actually met him on TikTok on somebody's live [video]," she revealed. "But, you know, it's been a whirlwind. The last year my whole entire life has been a whirlwind as you can see from the [show's] trailer, and it's going to be an emotional season. But, you know, he's been amazing … he's trying to put the pieces of me back together. I'm actually finding out who June Shannon is for the first time in, like, 42 years."
Article continues below advertisement
While the duo met on social media, unfortunately, not much can be said of Justin on Instagram. He does have a public profile, but his bio only mentions Mama June and her WeTV show. He has a few photos with her and other posts showing off stylish watches or shoes he owns.
He also has a few promotional videos for the new season of Mama June: Road to Redemption — and when one follower commented, "Thank God she found you," Justin wrote back, "Thank God I found her."
Article continues below advertisement
In a June 1, 2022 Instagram post, Mama June confirmed to her followers that rumors about her and Justin getting married were true. So technically, Mama June no longer has a boyfriend. She has a husband.
"It was so spur the moment, but if you wanna follow our love story, make sure you turn into Mama June from Not to Hot Road to Redemption every Friday night," she wrote, confirming that they got married in March 2022.
Is Mama June's new husband in 'Mama June: Road to Redemption' Season 6?
Mama June's now-husband is teased in the Season 6 trailer, and she told Distractify exactly when he makes his reality TV debut. She revealed Justin is in "Episode 3 or 4."
So while the season doesn't start out with Mama June's new husband reveal and certainly doesn't revolve around the relationship, he is part of the show. At least, for now.
Article continues below advertisement
Mama June's romance with Geno wasn't good for her relationship with her daughters.
Mama June introduced her last boyfriend, Geno, in Season 2 of Mama June: From Not to Hot, before the series became Road to Redemption. For a while, things were smooth between them. However, cracks gradually began to form in their relationship.
Mama June's daughters saw this and distanced themselves from both their mother and Geno. Sure enough, in 2019, Mama June and Geno were arrested following a domestic dispute.
Shortly after, Geno and Mama June were charged with felony possession of a controlled substance and drug paraphernalia. It marked the beginning of the end for them. On the bright side, it seems that this unfortunate incident may have also been a catalyst for Mama June to turn over a new leaf.
Now, Mama June has completely moved on with her new boyfriend-turned-husband.
Watch Mama June: Road to Redemption on Fridays at 9 p.m. EST on WeTV.