Husband Has Infuriating Response to His Wife Who Suggests They Have a Joint Bank Account
After becoming a new mom, a frustrated wife turned to Reddit to ask if her husband's desire to have separate bank accounts is fair. It's not.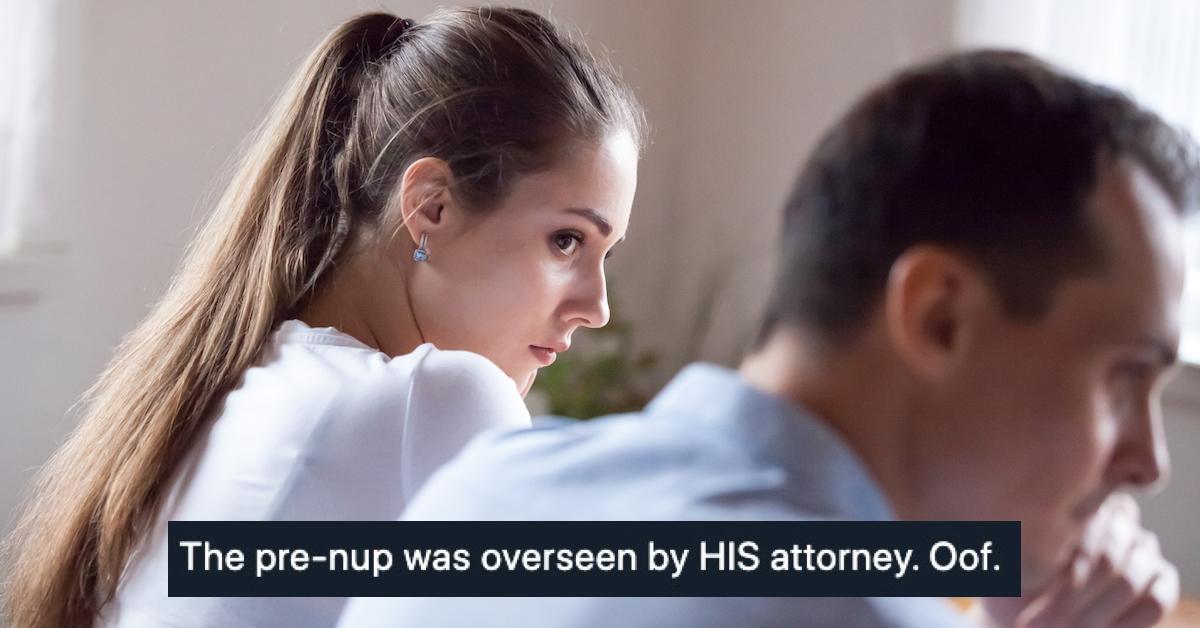 It's well known that one of the main reasons marriages fall apart is arguing about money. It can get kind of frustrating when one person is either spending all of the money or not pulling "their weight" economically speaking.
But as this woman's submission to the AITA subreddit proves, it doesn't always boil down to dollars and cents.
Article continues below advertisement
This 30-year-old husband and and 29-year-old wife have been a couple for the past nine years, and since they moved in together some four years ago, they have split their rent right down the middle.
She was raking in around 65k at the time and he was pulling in 80, so she didn't see it as a big deal to go halfsies on the rent.
However, "things have changed" as their relationship progressed.
OP got pregnant a few months after they were married, and because she wanted to be home with the baby, decided to take a work-from-home job that allowed her the flexibility to care for their child and still pull in a decent amount of cash. The only problem is, she needed to take a pay cut, and her salary was reduced to 50K per year. Her husband, on the other hand, has enjoyed a steady series of raises and even switched his job.
He now makes a whopping 195k a year. Pretty darn sweet.
Article continues below advertisement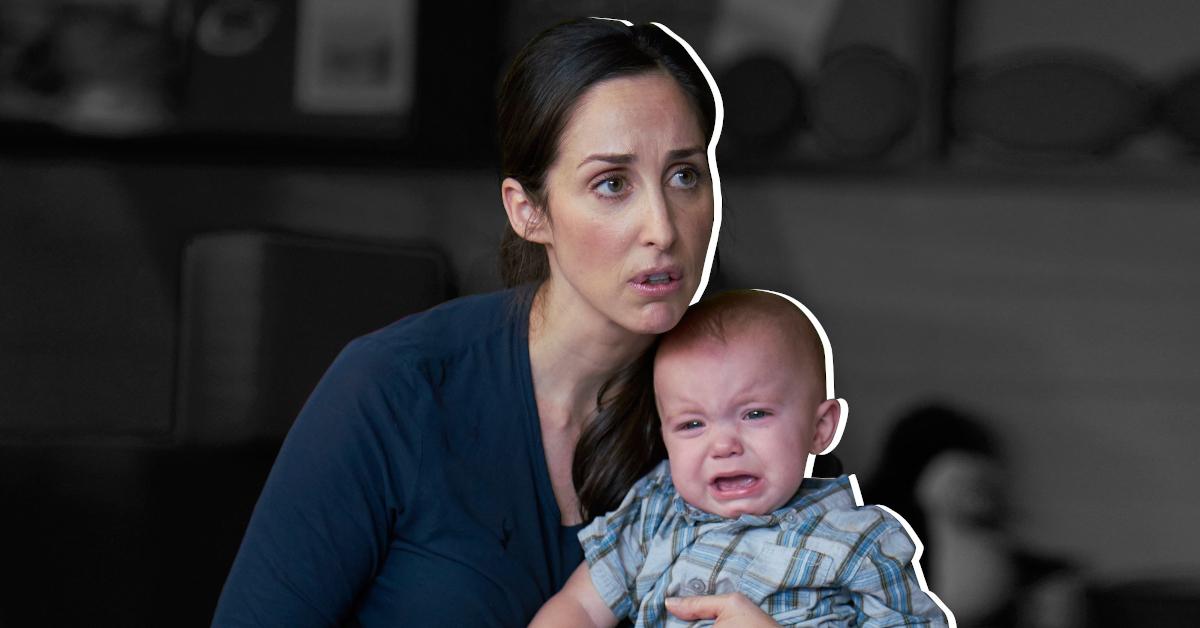 Because they live in a major US city, rent isn't exactly cheap, so when they needed to find a bigger apartment to live in, a 3-bedroom ran them a staggering $4,000 a month. Yikes.
Here's where things get complicated and, quite honestly, a bit jerkish on the husband's behalf: he still wants his wife to pay half the rent, even though she pointed out he makes four times what she does and she would rather have a smaller and more affordable place.
Article continues below advertisement
Article continues below advertisement
The rent in their building has only increased, and it now stands at a jaw-dropping $4,400, leaving her, after taxes, with only $1,400 a month to spend. Additionally, she's taking care of their child, doing all of the chores around the house, and cooking their meals. Her husband's work day begins at 8 a.m. and doesn't make it home typically until around 7 p.m. OP feels like she is "financially struggling while [her] husband is living a life of luxury."
Article continues below advertisement
When she brought up the idea of splitting their rent based on a more fair percentage of what they earn at their respective jobs, he didn't take kindly to that idea, saying she should cut back on her "extracurricular activities" if $1.4K a month isn't enough for her. In OP's defense, her life, outside of the odd dinner or vacation he pays for, sounds pretty grim: "All I do is work, cook, clean, shop for the house, and raise our child."
Article continues below advertisement
Article continues below advertisement
The real kicker is when she told him she's "basically working two full time jobs at once and need[s] help" to which he asked if she's suggesting he pay her for being a mother.
If you're wondering if it gets any worse... oh, it does. After that little comment from the husband, which left OP stunned, he's not talking to her, and she's worried she's in the wrong and has to fight the "itch" to apologize to him!
Article continues below advertisement
Thankfully a slew of people on Reddit were there to assure her that no, she is not the a-hole, and some even suggested that she leave his butt. The two had signed a pre-nup that his lawyer oversaw, and the guy comes from a wealthy family. Some suggested she simply not pay for the rent as they don't have joint bank accounts and if they do ever split up, she'd "take him to the cleaners as far as child support and alimony."
While alimony might be off the table, child support wouldn't be. And since OP has managed to save some money, she'd probably make out ahead and not be forced to shack up with someone who clearly isn't as invested in their marriage or their relationship with their kids as OP is.
What do you think? Is this guy in the wrong?