Teen Shocked After NJ Mayor Sends Her Security Bill After She Organized Protest
Emily Gil organized a Black Lives Matter protest in Englewood Cliffs, NJ. Days later, she received a $2,500 bill from the Mayor.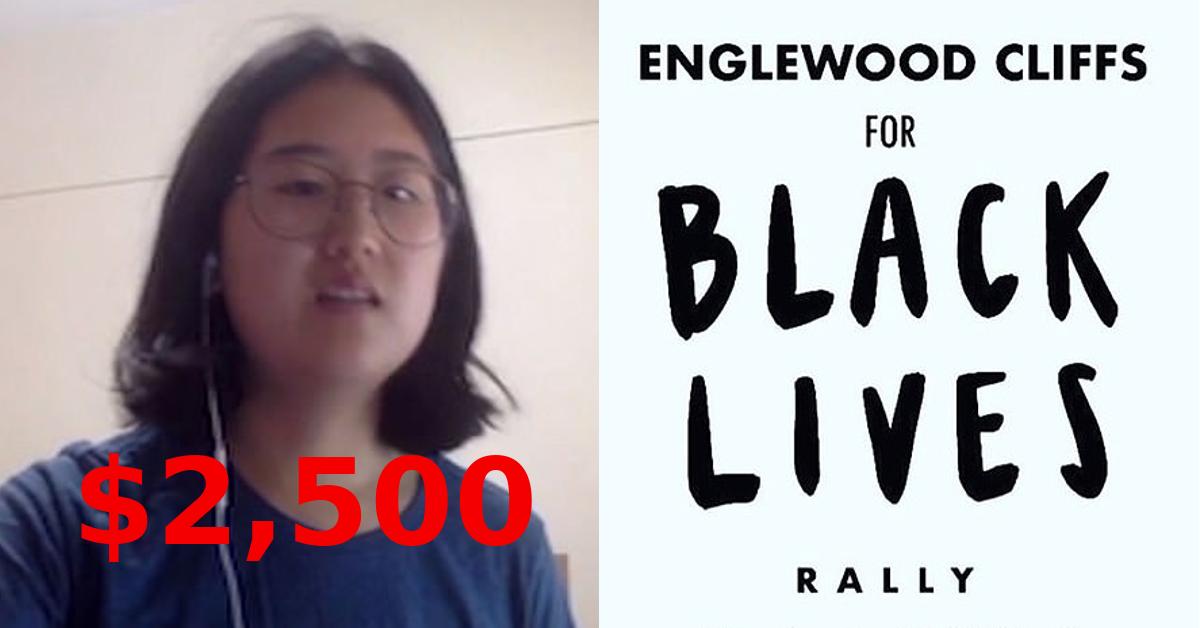 Emily Gil, 18, wanted to help organize a Black Lives Matter protest in her hometown of Englewood Cliffs, a northern New Jersey town with a predominantly white and Korean-American population and a median household income of approximately $134,000 per year. Englewood Cliffs is located just across the Hudson River from Inwood and Kingsbridge, areas in New York situated just above Manhattan.
Article continues below advertisement
The recent high school graduate was able to mobilize a sizable protest on July 25, the impetus being the lack of affordable housing in the area. Northern New Jersey has some of the highest property values in the country and one of the most turgid costs of living. The medium for the entire state sits at over $108,000 above the U.S. national average, and north NJ's costs are far above that, not including the ever-increasing annual property taxes, either.
The protest necessitated security details that the town's Mayor, Mario M. Kranjac (R), said needed to be sussed out before the protest took place. Gil was reportedly supposed to meet with town officials in person, but didn't do so due to COVID-19 fears. She requested a Zoom meeting instead, but says that she never received a response from the town.
The protest went ahead, and Englewood Cliffs then had to pay for overtime of officers to help keep the peace for the event.
Article continues below advertisement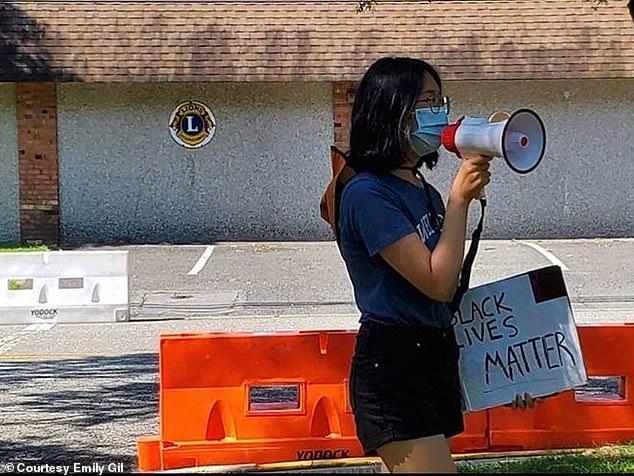 The 18-year-old recent high school graduate was surprised to see a bill in the mail from Mayor Kranjac invoicing her for $2,499.26 "for the police overtime caused by [her] protest." Gil said she was "shocked when [she] read the letter...[and she] felt a little disrespected because the tone of the letter was condescending," Gil said in an interview with WPVI-TV.
Article continues below advertisement
When questioned about the bill, Mayor Kranjac said that while he respected citizens' rights to assemble and protest, he thought Gil was wrong to conflate affordable housing with the Black Lives Matter movement.
"As with any privately-sponsored event that takes place in the borough requiring police safety, an invoice was sent to the organizer for police overtime since it would be unfair to require our residents to financially support a private event."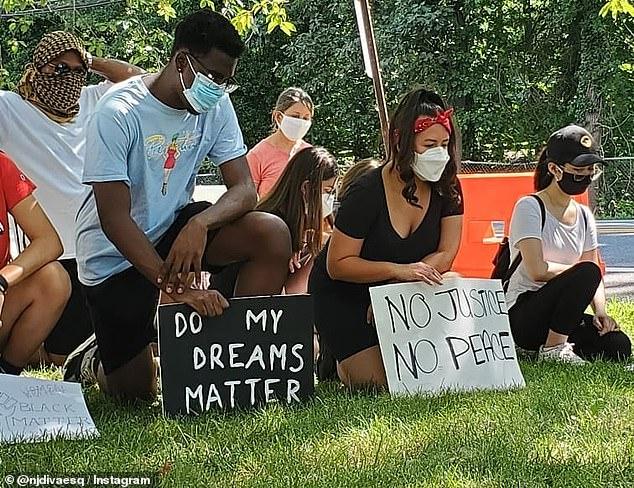 Article continues below advertisement
Democratic members of Englewood Cliffs' council stated that they believed Kranjac owed Gil an apology adding that they would seek to ultimately cancel the bill so Gil wouldn't have to pay a dime. Legal director of the American Civil Liberties Union of New Jersey called "the idea of sending a bill to protesters ... shocking."
The group also tweeted, "People have the right to speak freely. Towns can't charge protesters for police or insurance for exercising their constitutional rights."
Mayor Kranjac has rescinded the bill, but has stated that Gil isn't the first individual Englewood Cliffs has invoiced after orchestrating an event.
Article continues below advertisement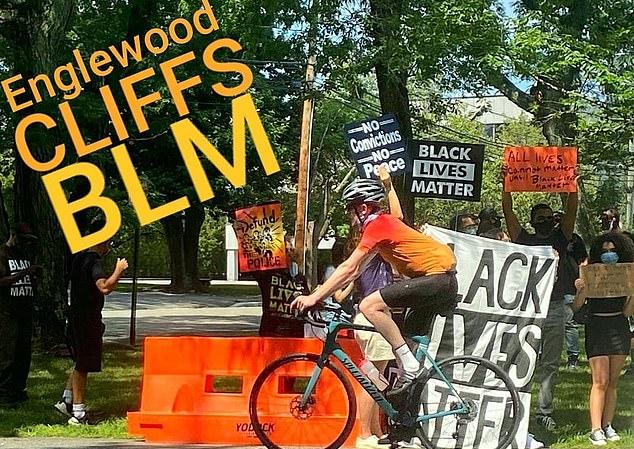 "... We made sure that we fulfilled and satisfied our obligation to make sure that they can exercise their freedom of speech and to peaceably assemble ... We always bill ... the bicycle race or running race or any other event, where our police are used, including utility work, people pay for the overtime. "
The mayor attributed his decision to cancel the bill after consulting with Englewood Cliffs Council.
Article continues below advertisement
"I was told that all private events requiring police overtime should be paid for by the organizers. It was never intended as a fine, but rather as a fee. I have researched the issue further with my own counsel and I am hereby rescinding the bill, subject to our Council's ratification of my action," said Kranjac. "I always want to make certain that everyone's Constitutional Rights are fully respected. We will have to adjust the Borough's ordinances accordingly."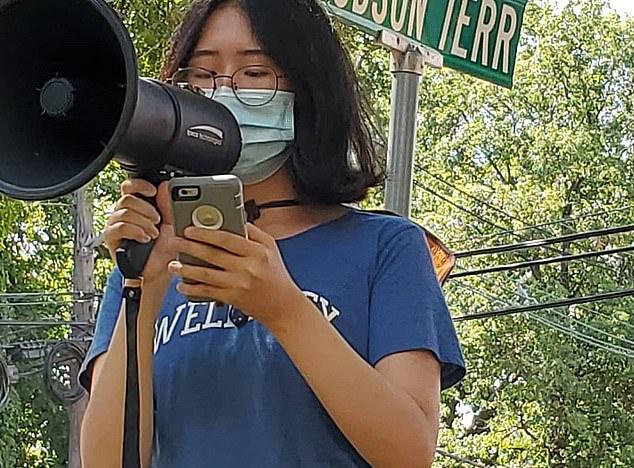 Article continues below advertisement
Mayor Kranjac also highlighted that he was the town's first mayor in years to address affordable housing in Englewood Cliffs. "I continue to work on resolving the Borough's affordable housing obligations and hope that this Council will adopt some form of the affordable housing plan that I introduced in 2018, he said." The plan was not without controversy and its fair share of drama.
Article continues below advertisement
Folks have flocked to social media to criticize Kranjac for the bill issued to Gil, as well as his previous work as mayor.
Article continues below advertisement
Article continues below advertisement
Some people are even urging others to contact Englewood Cliffs town hall and others are suggesting Emily should start campaigning from now to become the town's mayor.
Article continues below advertisement
Article continues below advertisement
What do you think? Was this mayor out of line for issuing a bill for police overtime?