Michael Che Says Simone Biles Jokes Were Result of "Hacked" Instagram Account
Michael Che claims remarks about making Simone Biles jokes on his Instagram are a result of his Instagram account being hacked.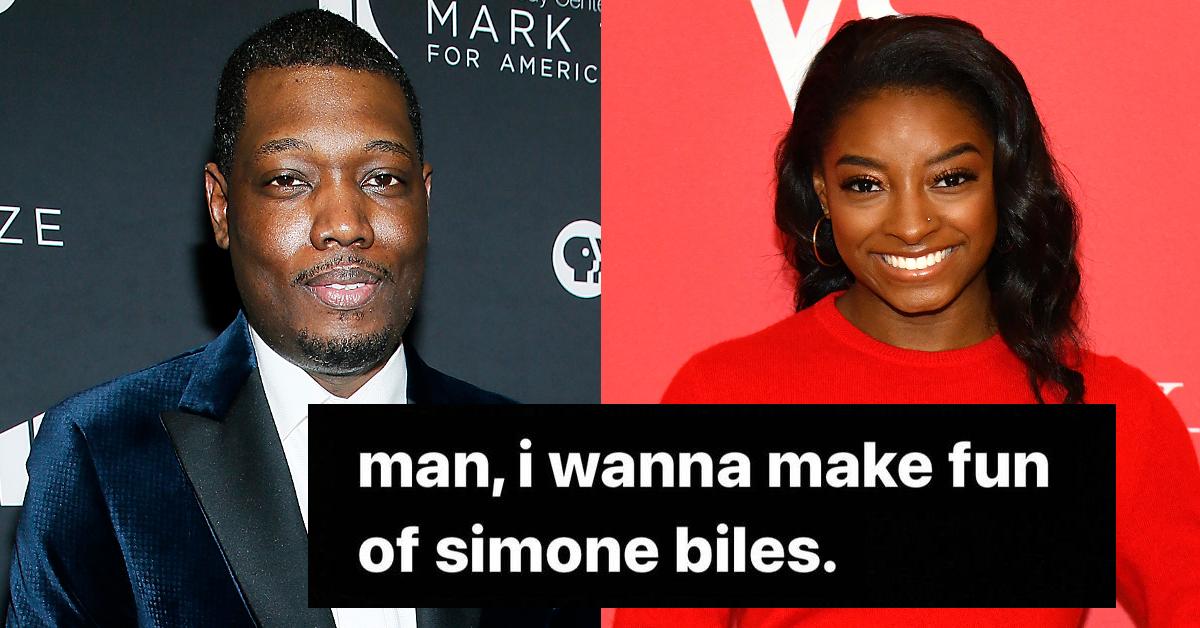 Article continues below advertisement
There are some comedians and fans of comedy who would argue that any single topic or subject matter is up for grabs in the sake of telling a joke, as long as the joke is funny. That could be viewed as subjective to some. Then there are others who believe certain topics shouldn't be discussed in a light-hearted matter, like Simone Biles' decision to step away from the Olympics mid-competition for mental health reasons. Which is why people are currently torching Saturday Night Live's Michael Che right now.
What did Michael Che say about Simone Biles?
On July 29, 2021, several individuals who followed Michael Che began screenshotting messages that popped up on his Instagram story about his desire to make Simone Biles jokes. He then said that he has about three minutes worth of Simone Biles jokes he was hoping to test out.
Article continues below advertisement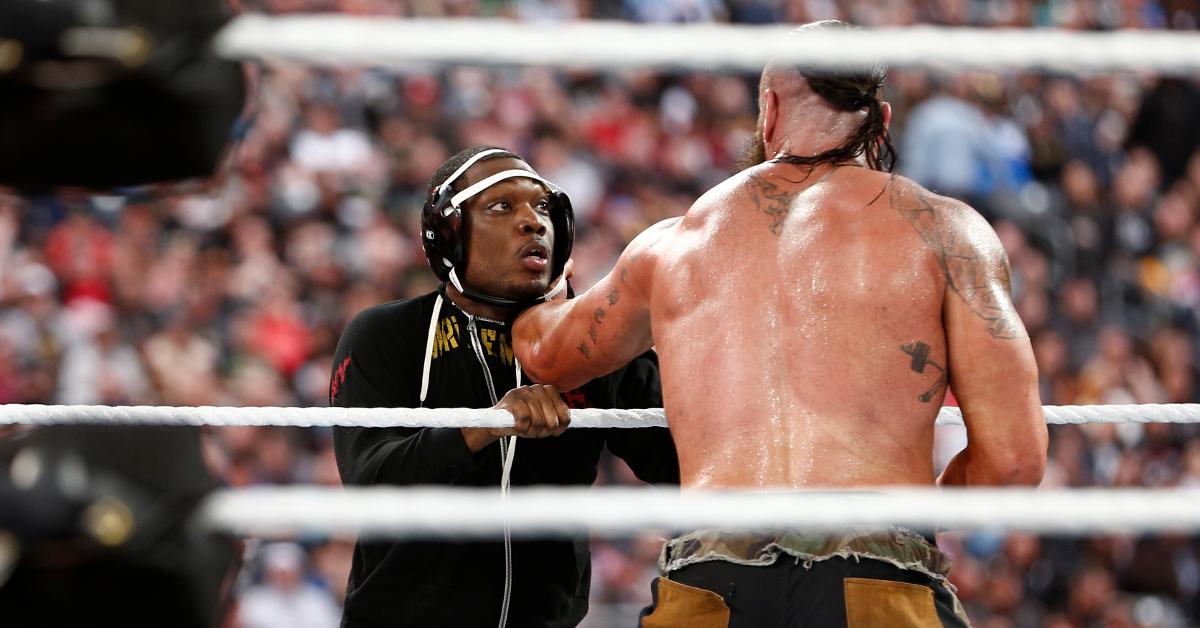 He then reportedly posted jokes from Instagram accounts and left his commentary on them, ranking one of the quips about convicted sexual abuser Dr. Larry Nassar who reportedly used his position as Team USA's doctor to assault several female gymnasts a "9/10."
The joke read, "Larry Nasser understands Simone Biles better than anyone. He too had to quit doing what he loved at the pinnacle of his career because of mounting pressure."
Article continues below advertisement
Another joke from Michael's Instagram account read: "Who said Black don't crack?" He commented on the joke, "Now that's a good joke. Economical. Referential. Balanced. Good job. 8/10."
Former football player and Academy Award-winning short film director Matthew A. Cherry shared screenshots of the comments from Michael's Instagram story with a single comment: "Michael Che is trash."
Article continues below advertisement
Several other individuals posted their own experiences of watching Michael Che's stand-up comedy routines. Others pointed out his penchant for utilizing twisted humor in his bits referencing sexual assault and rape, as well as his previous anti-trans statements.
Article continues below advertisement
Michael Che stated that the comments on his Instagram were the result of a hack.
"Maaannnn, I got hacked today. Can't believe they got me. Ya'll know I only do jokes about whites and cops. S'all good now, I changed my password and everything. Anyway, y'all hear about DaBaby tho..? That's crazy. Light. See y'all at church. I'mma get there early."
Article continues below advertisement
Some pointed out that the same font Michael used in his Instagram story was the same one used by his alleged hacker. Others expressed that they didn't buy his report his Instagram account was hacked.
Article continues below advertisement
Article continues below advertisement
Simone Biles' decision to quit competing in the Olympic Games following a low-scoring vault performance has become a hot topic of discussion. She has since said that her withdrawal was a result of the "twisties," a mental block in which gymnasts lose track of their bodies in the air. As Simone is known for doing some of the most impressive and dangerous moves in gymnastics, her continuing to perform with the twisties could have been fatal.
Article continues below advertisement
Some referenced gymnast Kerri Strug's legendary moment at the 1996 Olympic Games where she managed to vault, even with a broken ankle, and secure gold for the U.S. Kerri would go on to retire from gymnastics and enroll in UCLA.
Kerri became a Team USA manager. She earned her degree in sociology and became a representative for the Special Olympics.
Article continues below advertisement
The 1996 gold medalist tweeted at Simone: "Sending love to you @SimoneBiles."
Kerri's famous Olympic moment is also being shared online in a new light. A now-viral post from a father who showed the clip of Kerri to his children said that while Kerri's decision to vault even with a broken ankle was inspirational at the time, him watching it now didn't sit well with him.
Article continues below advertisement
Dominique Moceneau, who was also a part of Kerri's "Magnificient Seven" gymnastics team tweeted her support for Simone.
Article continues below advertisement
"I was 14 y/o w/ a tibial stress fracture, left alone w/ no cervical spine exam after this fall. I competed in the Olympic floor final minutes later. Simone Biles's decision demonstrates that we have a say in our own health — 'a say' I NEVER felt I had as an Olympian."
While many praised Simone for her decision to quit the games for her mental health, others castigated the gold medalist for exiting the competition.