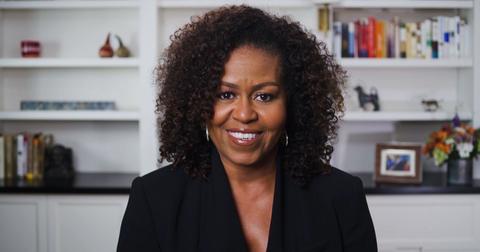 Michelle Obama's New Podcast Dissects the Importance of Different Relationships
By Sara Belcher

Updated
If you've ever wanted former First Lady Michelle Obama to offer you life advice, now is the chance. For those who loved her first book Becoming, or ravenously worked through the memoir's companion guided journal, Michelle has announced that she is starting a podcast focused on the importance of the various relationships in our lives.
The first season of the podcast, aptly titled The Michelle Obama Podcast, will feature nine episodes and interviews with people who Michelle feels she has had influential relationships with in her life — besides, former President Barack Obama, of course.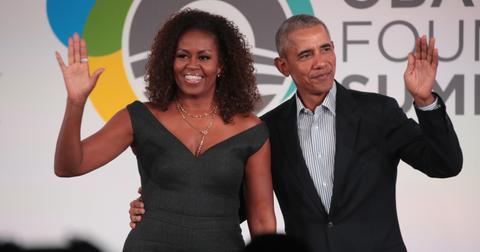 Michelle Obama's podcast guests include her family members, Conan O'Brien, and more.
In a short teaser for The Michelle Obama Podcast, Spotify declares "to change a conversation, you have to start a new one." And that's exactly what Michelle hopes to do with the first season of her podcast.
According to The Verge, the first season will feature interviews from Marian and Craig Robinson (Michelle's mother and brother), talk show host Conan O'Brien, and former advisor to Barack, Valerie Jarrett, among others.
"In this first season I'm going to be talking with some of the people I'm closest with," Michelle said in the podcast's trailer. "We'll be discussing the relationships that make up who we are. We will be talking about the challenges and the joys of being a parent — or a spouse. The friendships that help us through the toughest of times. Or, the growth we experience when we lean on the colleagues and mentors around us."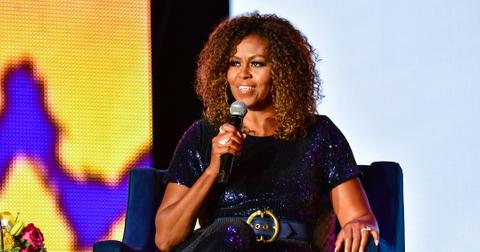 She said that the importance of relationships, and the important conversations that come with them, should be universally important to people, "no matter what's going on."
"My hope is that this podcast can be a place for us to sort through the questions that we're all trying to answer. A place to open up and be a little vulnerable — and have some fun along the way," she said.
But mostly, she said she's hoping that the episodes will encourage you to have more conversations of your own.
"I hope this podcast sparks ideas and topics that you can open up with within your own circles," she said in the trailer. "Maybe it will inspire you to have some conversations with loved ones that you've been meaning to have."
When and where can you listen to 'The Michelle Obama Podcast'?
The Michelle Obama Podcast is set to air exclusively on Spotify as part of a deal between Spotify and the Obamas' production company, Higher Ground Productions. The first episode will be released on July 29, with new episodes streaming once a week for the following nine weeks.
Unfortunately, if you are currently not a Spotify user, there will not be another outlet to stream the podcast on. New users can still listen to the episodes on the streaming service with a free account and don't need to be a paid subscriber to listen.