25 of the Most Iconic TV Moments of the Decade
These are the TV moments that defined the decade. They're heartwarming, hilarious, and moving. They're moments we'll be thinking about far after we leave the 2010s behind.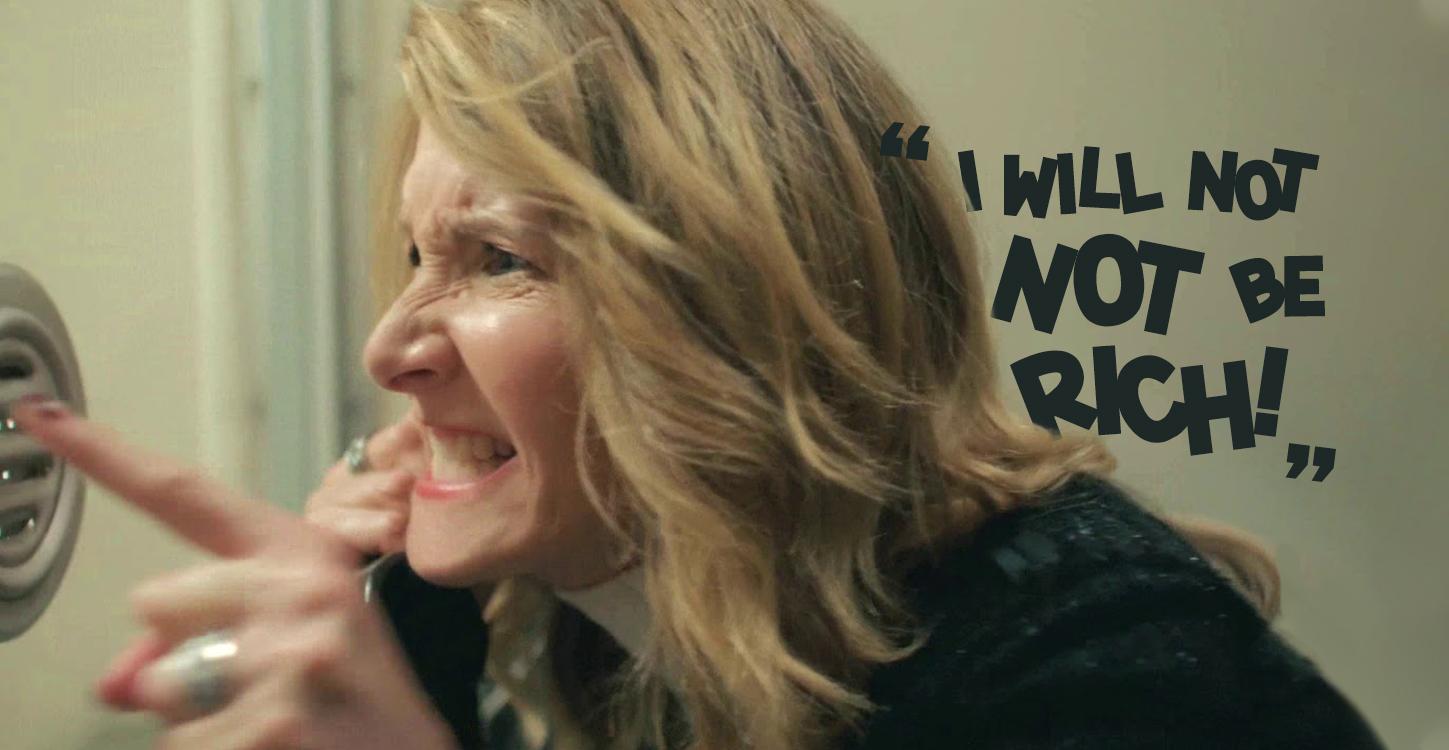 The 2010s were a disaster in a lot of ways, but TV wasn't one of them. Some of the best TV in the history of the medium happened in the 2010s. But this isn't a best-of list of the funniest shows or the most impactful dramas. These are the most iconic moments on TV. These aren't even necessarily the best shows on TV (although many of them rank up there). These are the scenes, the sparks, the unforgettable images that will stay with us long after the 2010s end. These are — in no particular order — the 25 most iconic TV moments of the decade. Spoilers abound, obviously.
Article continues below advertisement
Hodor's death ('Game of Thrones')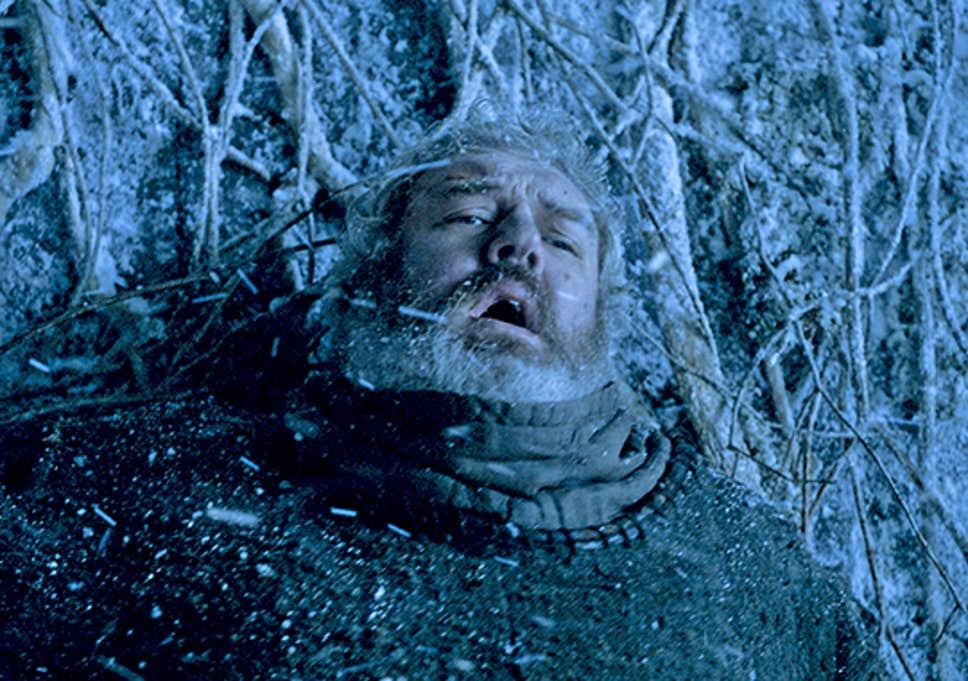 There is no shortage of moving and memorable moments on Game of Thrones, but learning how Hodor got his name and watching him sacrifice himself to save Bran was one of the saddest and most emotionally affecting moments in not only the run of the show but in all of TV. Runner-up moments from Game of Thrones: Ned's death (which showed us that this show wasn't kidding around) and the Red Wedding (which showed us that this show wasn't kidding around to the nth degree).
Ben and Leslie's Wedding ('Parks and Recreation')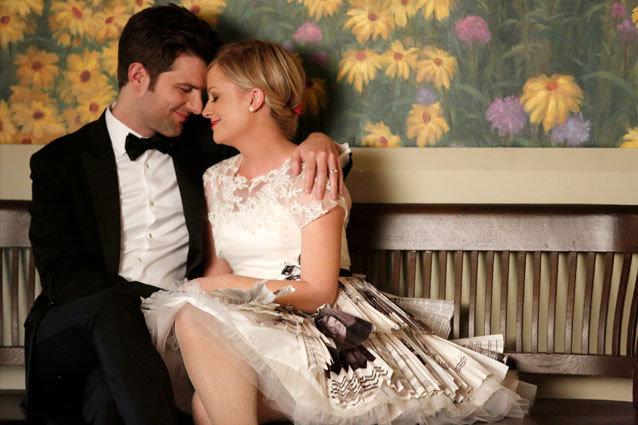 Ben Wyatt and Leslie Knope are and will always be one of the greatest TV couples of all time, and their wedding still makes me cry when I watch it (and I've watched all of Parks and Rec approximately 20 times through). They are made for each other, their love is pure, and their last-minute, city hall wedding was simple and perfect. I love it and I like it.
Article continues below advertisement
Michael's return ('Jane the Virgin')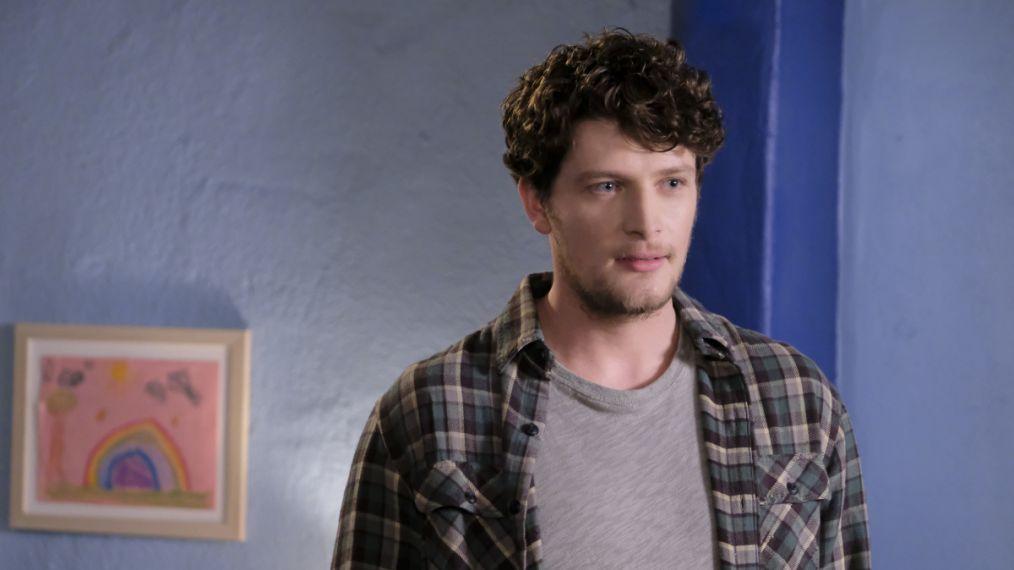 When Michael and Jane finally got married, it seemed like they would be together forever. But then tragedy struck and Michael died a sudden death. There seemed to be no end to the wringer that this show was willing to put us (and Jane) through, and we were proven right when Michael appeared, alive, at the end of season 4. Jane the Virgin truly lived up to its telenovela origins with this game-changing plot point.
Article continues below advertisement
Barb's death ('Stranger Things')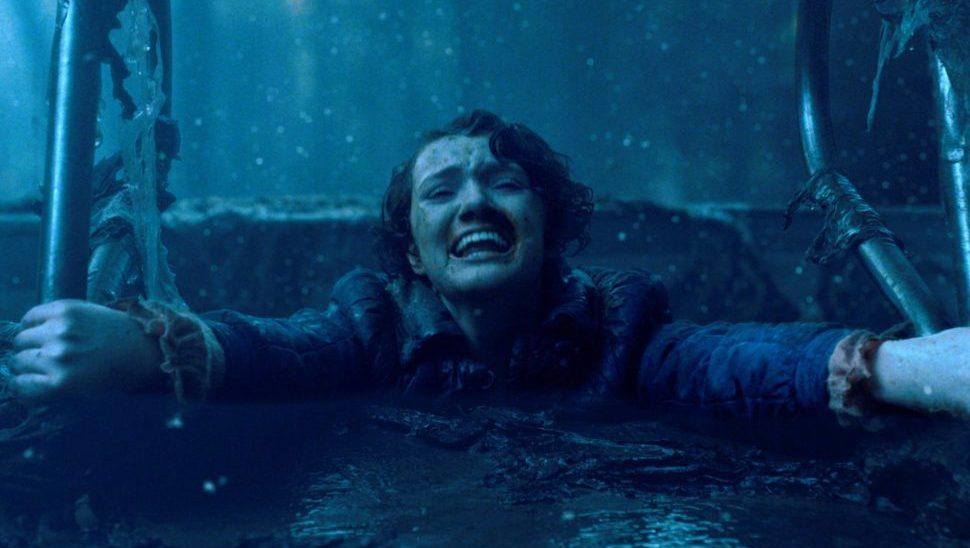 Barb became the subject of memes and merchandise after she was killed off by the Demogorgon in the first season of Stranger Things, cementing her place in TV history forever. The ultimate innocent sacrifice, poor Barb deserved so much more.
Article continues below advertisement
Christine Blasey Ford's testimony in the Kavanaugh confirmation hearings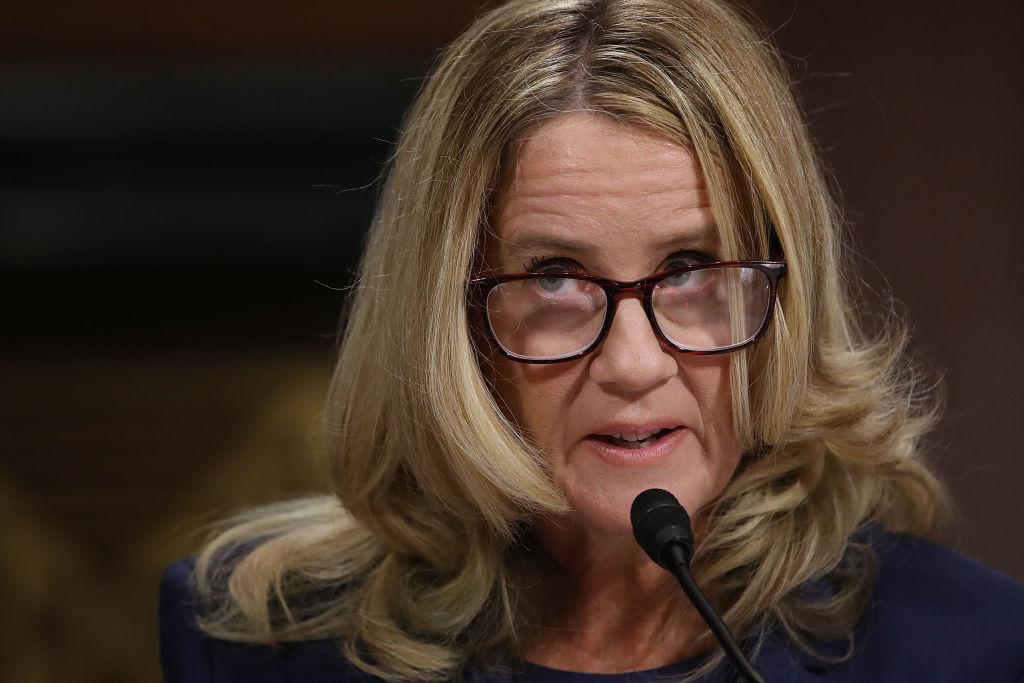 "Indelible in the hippocampus is the laughter. The uproarious laughter between the two, and their having fun at my expense," Christine Blasey Ford said in her testimony of the sexual assault she experienced as a teenager at the hands of Supreme Court nominee Brett Kavanaugh. Brett Kavanaugh was confirmed, but Blasey Ford's brave testimony and those unforgettable words are more than just a moment in TV history.
Article continues below advertisement
Kendall's rap ('Succession')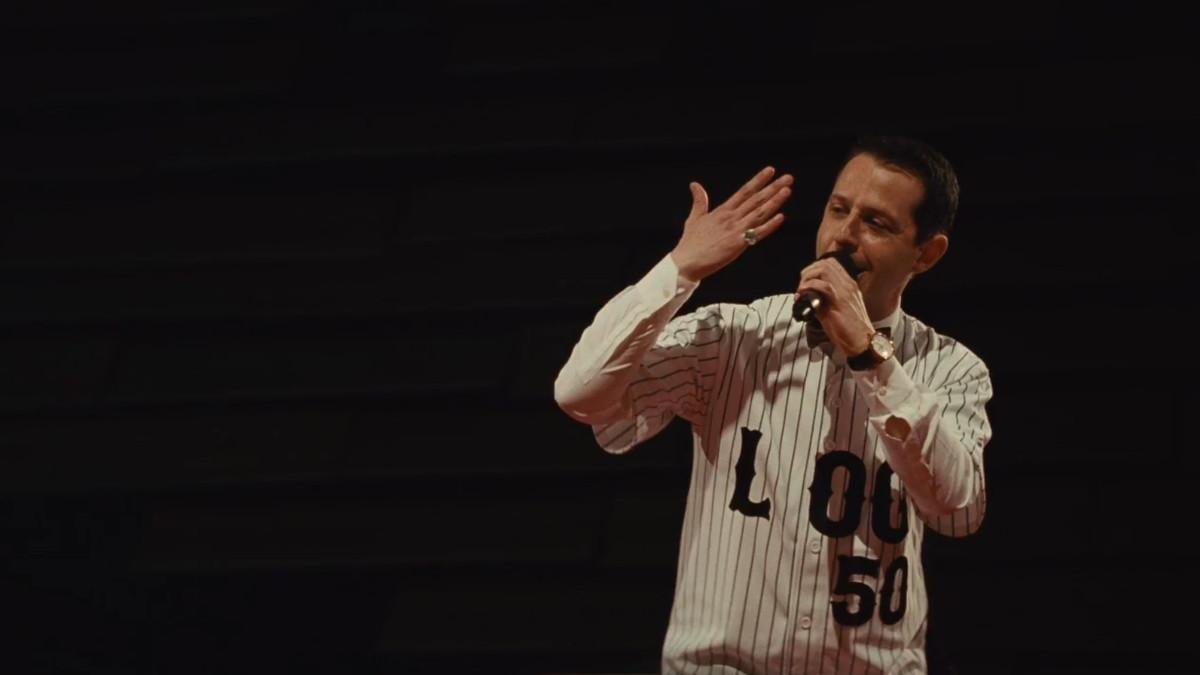 Succession is one of the best shows on TV right now. It's hilarious and cringe-worthy and delicious, and Kendall's rap about his father in the second season of the show embodies all of those elements and more. Jeremy Strong gives one of the greatest acting performances of the decade in Succession. This is not a show to continue sleeping on.
Article continues below advertisement
Renata Klein's 'I will not NOT be rich!' ('Big Little Lies')
Laura Dern is finally getting all the parts and the recognition she deserves. This was really her decade when it came to juicy roles. And she is beyond brilliant as the overprotective, volatile Renata Klein in HBO's Big Little Lies. When Renata loses her cool and yells, "I will not NOT be rich!" at her husband Gordon, who lost all their money...everyone went ballistic. Rightfully so.
Article continues below advertisement
"One Man's Trash" ('The Chris Gethard Show')
Do yourself a favor and watch the "One Man's Trash" episode of The Chris Gethard Show. You may not be super familiar with comedian and host Chris Gethard, but this episode of his quasi talk show is one of the greatest hours of television in the history of television. And I do not say that lightly. Paul Scheer and Jason Mantzoukas guest star on this episode, in which they and the audience try to guess what's inside a dumpster sitting right there in the studio. That's it. That's the whole premise. And it's a perfect piece of television.
Article continues below advertisement
All the Janets ('The Good Place')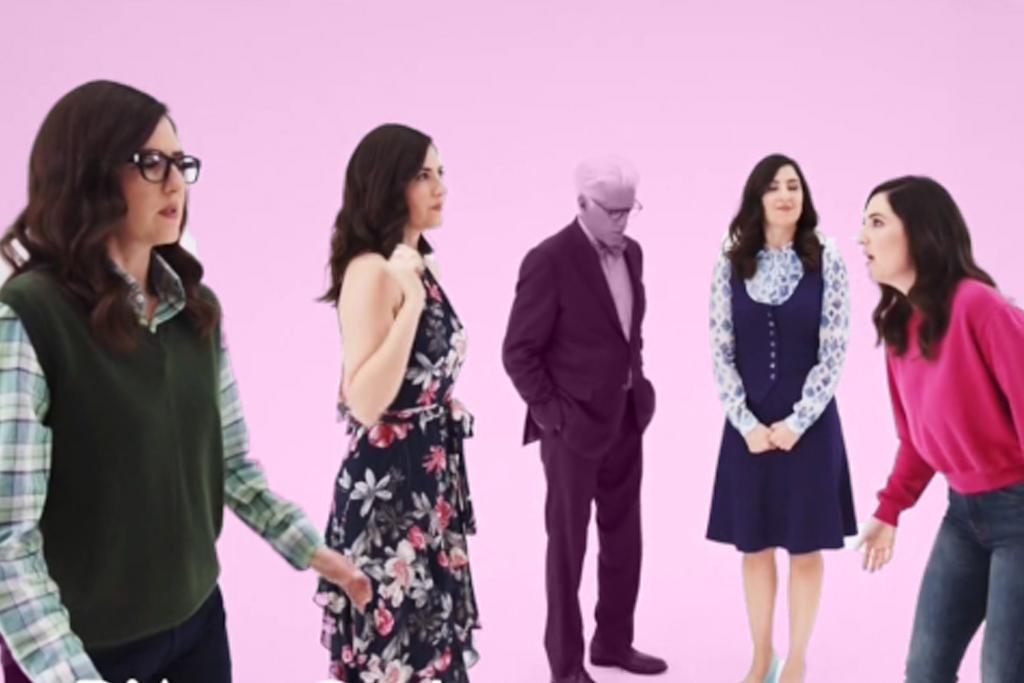 The Good Place is one of the most creative, brilliant shows of the decade, and D'Arcy Carden absolutely killed it when she played every character in an insanely clever episode of the show. When Carden's all-knowing Janet hid Eleanor, Chidi, Tahani, and Jason in her void, she became all of them. And when I tell you she became, I mean she became them.
Article continues below advertisement
David's "Simply the Best" lip sync ('Schitt's Creek')
Schitt's Creek may have started out as an over-the-top portrait of a wealthy family down on their luck, but in its five seasons, it has become one of the most heartfelt, heartwarming shows on all of television. David and Patrick's romance is one for the history books, and this moment, when David sheds his embarrassment and lip syncs "Simply the Best" for the man he loves, is beyond adorable. It's iconic.
Article continues below advertisement
Abed delivers a baby ('Community')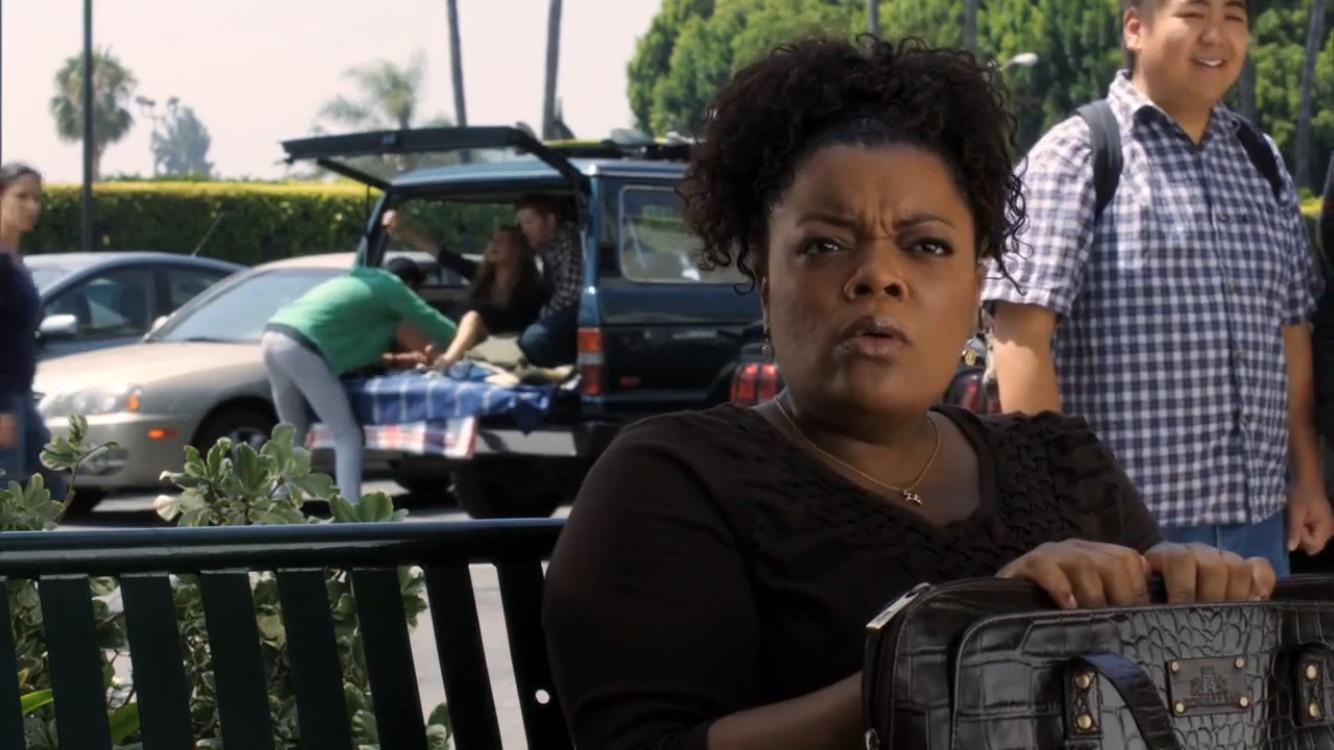 Community changed the game when it came to what sitcoms could do, and there are so many episodes and moments from the show that constitute important moments in TV history. "Remedial Chaos Theory" and its different timelines probably paved the way for The Good Place. "Advanced Dungeons and Dragons" is perfect, and I still get "Troy and Abed in the morning!" stuck in my head. But perhaps the moment that most fully embodied Community's layered existence is in "The Psychology of Letting Go," where Abed silently and without fanfare goes through the entire process of helping a woman deliver a baby in the background of several shots throughout the episode.
Article continues below advertisement
Annalise Keating removes her wig ('How to Get Away with Murder')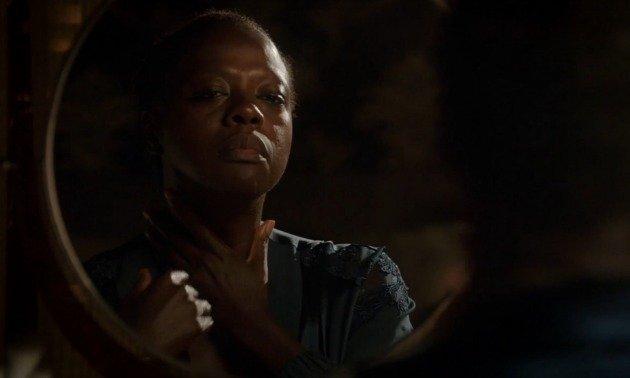 Viola Davis delivers an Oscar-worthy performance as lawyer and professor Annalise Keating in ABC's How to Get Away with Murder. And yes, I know the Oscars are just for movies. I meant what I said. When Annalise sits down at her vanity and ceremoniously removes her wig and her eyelashes and her makeup in a season one episode of the show, it was revolutionary. It was called "the single greatest moment in black-women television history" by Phoebe Robinson for The Cut.
Article continues below advertisement
Obama's bin Laden announcement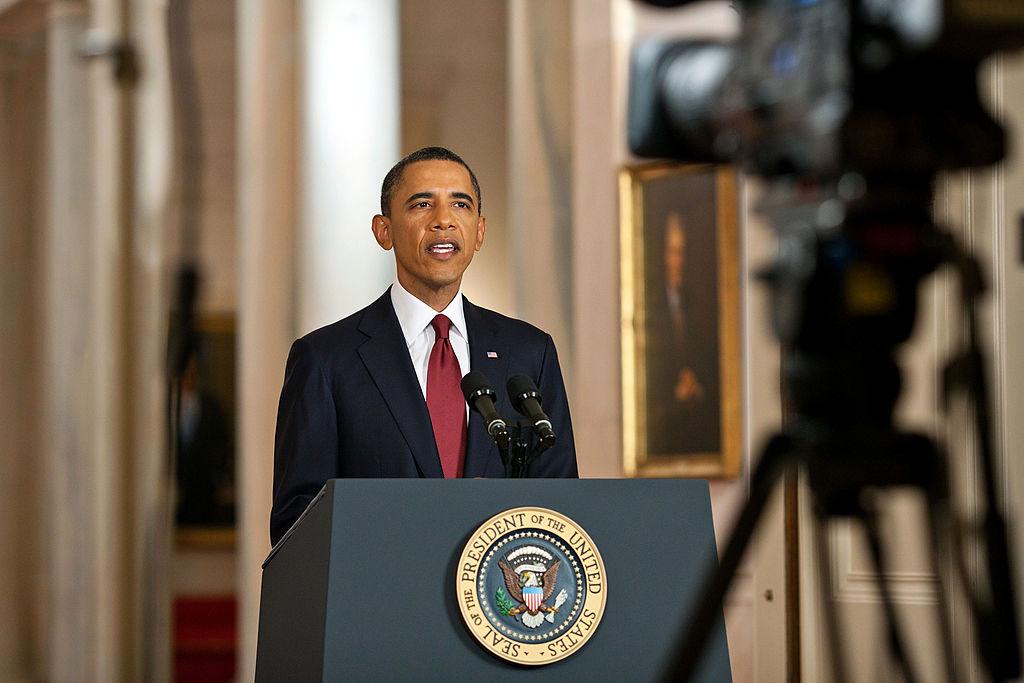 I remember being woken up by my parents and sitting on the floor in their bedroom, where we'd all gathered to listen to President Barack Obama address the nation on May 1, 2011. We had no idea that he was going to announce that the United States had killed Osama bin Laden. The address was watched by more than 56 million people, and it would go down in history as one of the most culturally significant moments of his presidency.
Article continues below advertisement
Hot priest looks at the camera ('Fleabag')
Phoebe Waller-Bridge is the genius behind the fourth-wall-breaking and boundary-snapping Fleabag, which became more than just a show, became a piece of art, especially when Andrew Scott's Hot Priest hit the screen. The priest was the only who really saw Fleabag. And when he noticed her looks to the camera and looked himself, all our hearts fluttered.
Article continues below advertisement
Savannah Guthrie and Hoda Kotb announce Matt Lauer's firing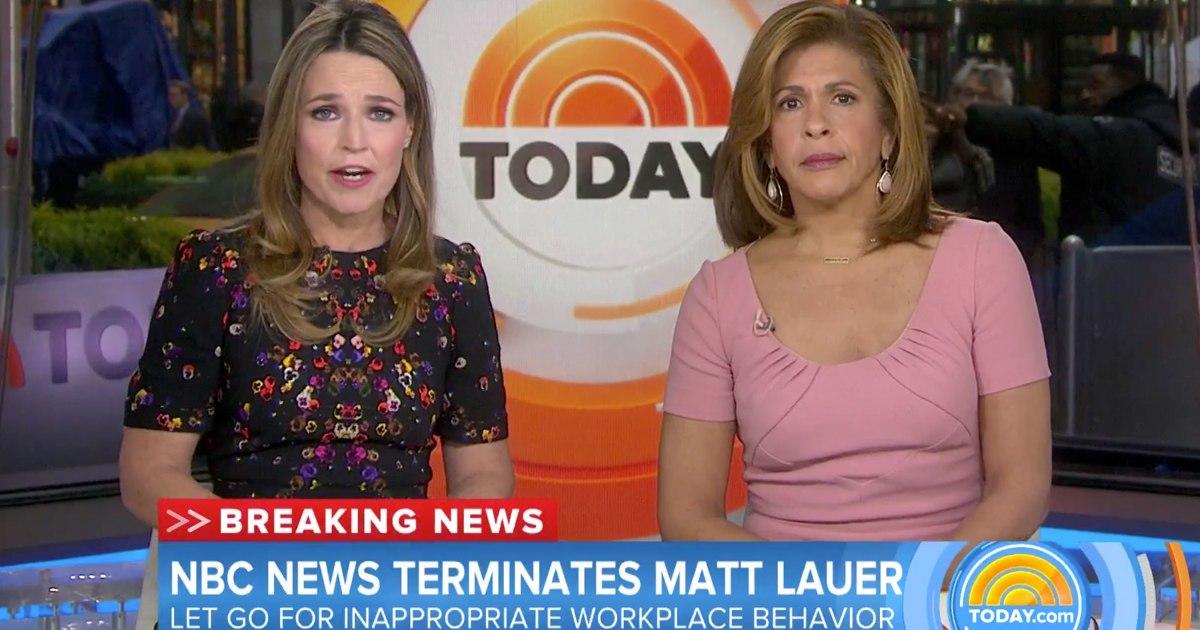 In 2017, at the height of the #MeToo movement, a colleague came forward with allegations of sexual misconduct against Today show host Matt Lauer. He was promptly fired from the show, and the Today show's announcement of his termination fell on the shoulders of co-host and co-workers Savannah Guthrie and Hoda Kotb. A visibly emotional Guthrie made the announcement on-air, acknowledging that she was close to Lauer and considered him a friend but that the movement to make predators accountable for their behavior was necessary and had to happen.
Article continues below advertisement
Matthew Crawley's death ('Downton Abbey')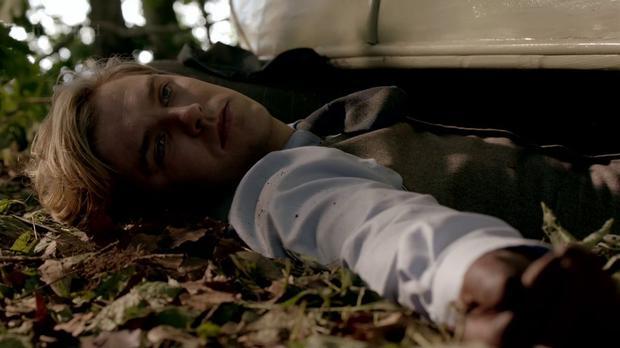 The world was introduced to Dan Stevens through upstairs-downstairs British drama Downton Abbey, so if that doesn't qualify as a life-changing development, I don't know what does. It was completely devastating when his character, Matthew Crawley, died in a car crash at the end of the third season. We were all convinced that he and Lady Mary were meant to be because, apparently, we all forgot that they were related. The Downton Abbey explosion in popularity was a strange time in our nation's history but a significant one nonetheless.
Article continues below advertisement
'Moonlight' / 'La La Land' fiasco at the Oscars
Remember when Faye Dunaway announced that La La Land had won Best Picture at the Oscars, the whole La La Land crew celebrated, got up on stage and started to make speeches, and then people in headsets ran out, and La La Land producer Jordan Horowitz stepped up to the mic to explain that there had been a mistake, that Moonlight had actually won Best Picture? Yeah, we do, too. That's not something you forget. That and John Travolta stumbling over Idina Menzel's name, shouting out, "ADELE DAZEEM!" instead are the two most unforgettable Oscar moments of the decade. Luckily, they didn't happen in the same show.
Article continues below advertisement
"Meet Your Second Wife" ('Saturday Night Live')
It was tough to choose the most iconic Saturday Night Live sketch of the decade, but "Meet Your Second Wife" is just as searing and uncomfortable as it sounds from lights up to lights down. SNL, though not always successful, rarely struggles to maintain cultural relevance, and so many moments and sketches from the decade could have qualified for this list. Among them are "The Californians," "I Know Why the Caged Bird Laughs," "David S. Pumpkins," and others.
Article continues below advertisement
Tiny attack girl ('Barry')
Speaking of SNL, who knew that Bill Hader, once known for parodying Vincent Price and James Carville, would become one of the decade's most brilliant TV stars and writers? But Barry is a revelation that manages to feel like a totally original with every episode. Perhaps the most insane and wonderful of the bunch is episode 5 of season 2, in which a hit goes terribly wrong and Barry finds himself face-to-face with a freak of nature, a little girl with untold amounts of strength and agility. It's absurd and wild, yet as viewers, we somehow buy it. It's an absolute masterclass in TV writing.
Article continues below advertisement
Maya's drum solo ('Pen15')
Hulu's Pen15 captured the awkward middle school years of two girls with such accuracy it was hard to watch...in the best way possible. In one episode, Maya can't seem to master her drum solo in band, so she goes rogue and improvises crazily during the band concert, then pukes on the spot. It's mortifying and beautiful and if you haven't watched this show, you must.
Article continues below advertisement
Gus Fring's death ('Breaking Bad')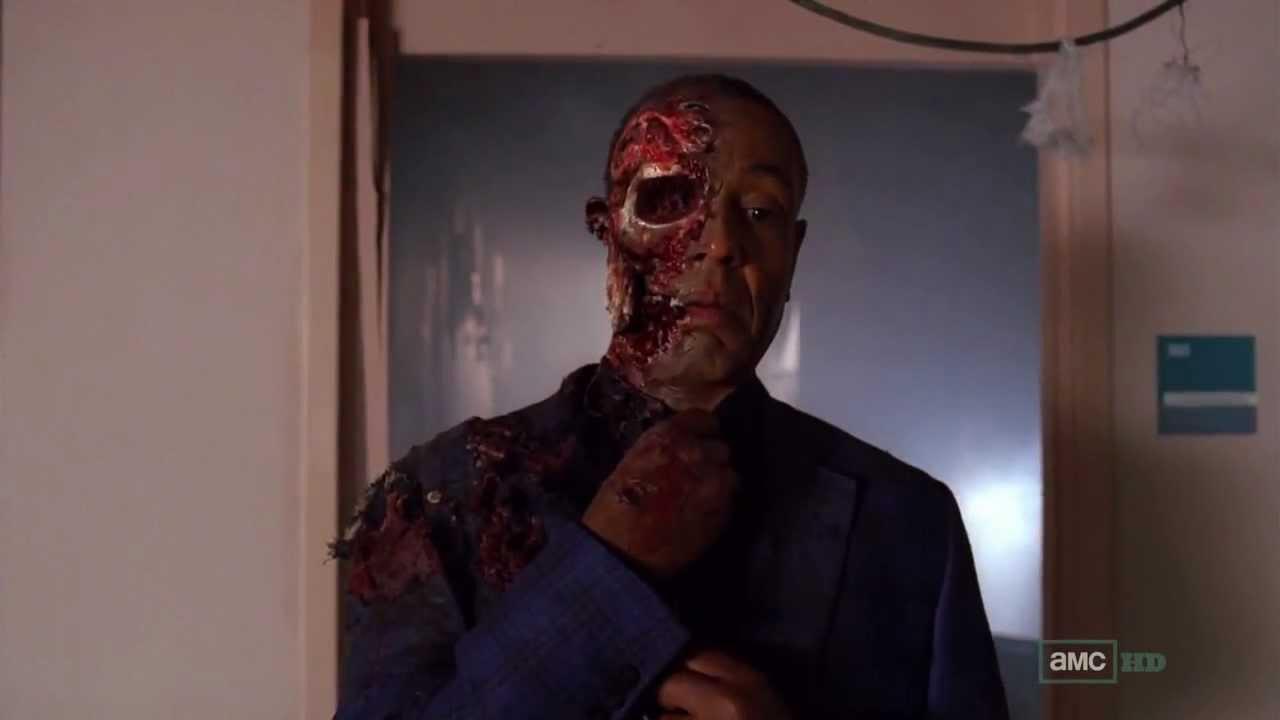 I watched all of Breaking Bad. When it was on TV, it was the biggest deal. Bryan Cranston and Aaron Paul are iconic. But now? I don't remember much about the show. I don't remember much...except for Gus Fring's death. Giancarlo Esposito's Gus was a character like none other, and his death by pipe bomb explosion was a total shock to viewers at the time.
Article continues below advertisement
"Sweet birthday babyyyy!" ('Russian Doll')
Perhaps Maxine's (Greta Lee) fluttery, "Sweet birthday babyyyy!" stays with us so much because we saw and heard her say it over and over and over again in the Groundhog Day-esque Russian Doll. The show exploded onto Netflix and immediately became all anyone was talking about. Do I still sing, "Sweet birthday babyyyy!" in my sleep? Maybe! Am I ever going to stop? Probably not!
Article continues below advertisement
Bojack's eulogy ('Bojack Horseman')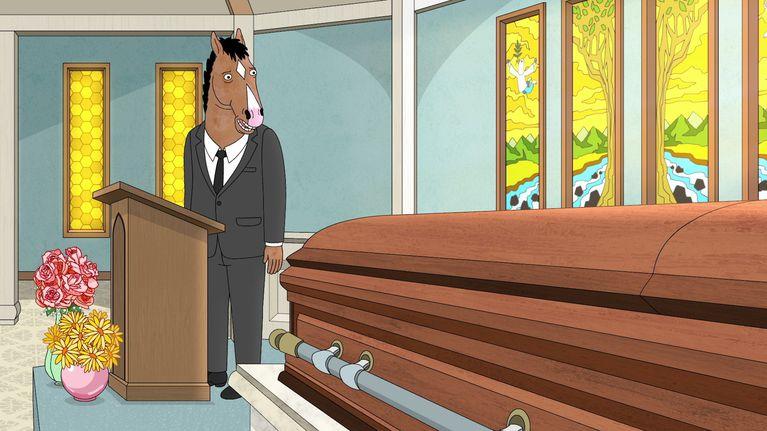 Along with the nearly silent underwater episode, the Bojack Horseman episode "Free Churro," broke the mold. It's a non-stop 30-minute eulogy that Bojack delivers about his mom at her funeral. Bojack Horseman might be a cartoon about a washed-up horse actor, but it's one of the most unique and well-written shows out there.
Article continues below advertisement
"Not great, Bob!" ('Mad Men')
There were a lot of moments from Mad Men I could have chosen for this list, but the one that immediately came to mind was Pete Campbell's iconic, "Not great, Bob!" Mad Men transformed TV as we know it. Its influence cannot be overstated. And "Not great, Bob!" kind of encapsulates how most of the characters on that show felt most of the time. Don Draper and Peggy Olson and Betty Draper and Joan Harris and Roger Sterling... As smoky and suave as that period was, it was also not great, Bob!
Article continues below advertisement
"Killed them all, of course" ('The Jinx')
Heyyyy Bobby D! Who could forget good ol' Robert Durst, the breakout murderer of the 2010s? The Jinx: The Life and Death of Robert Durst was considered a groundbreaking docuseries when it aired on HBO in 2015, mostly because the New York real estate heir seemingly accidentally confessed to the murders of which he was accused in the very last moments of the show.
In the last episode, filmmaker Andrew Jarecki confronts Durst about a damning handwriting sample, and Durst denies that he wrote the letter. After the interview, Durst goes to the bathroom while his mic is still hot and rambles until you can very clearly hear him say, "What the hell did I do? Killed them all, of course." Durst was arrested the evening before that final episode aired based on evidence that came to light during the series.