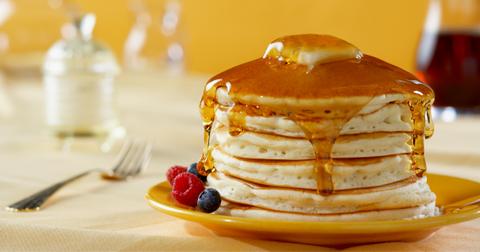 Here's a Short Stack of the Best National Pancake Day Deals on Sept. 26
By Abi Travis

Updated
Warning: If you continue reading, you are absolutely going to start craving pancakes. Luckily for you, you can get them for free or at a heavily discounted price!
National Pancake Day deals you won't want to miss.
Get ready to gorge because National Pancake Day is on Saturday, Sept. 26, and we went ahead and gathered up all the best deals to help you celebrate! Check them out below!
No delivery fees at Denny's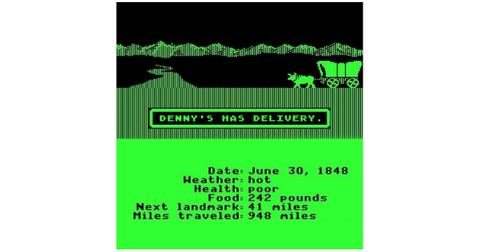 Denny's is offering the deal of a lifetime with no delivery fees through the end of September. Whether you decide to get a Super Slam for $6.99, or simply a short stack is entirely up to you, but make sure you get in on this incredible deal, which is making us lazy folk very, very happy right now.
$0 IHOP delivery via Uber Eats
Likewise, through Sept. 27, the International House of Pancakes is offering customers who order through Uber Eats $0 in delivery fees. This definitely works in our favor, because going out for brunch isn't really an option right now. Therefore, eating pancakes from the comfort of our couch will be how some of us celebrate this year... which, to be honest, is kind of ideal.
If you're looking for a high-protein option, look no further than Krusteaz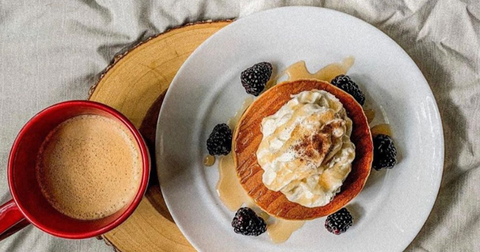 Protein pancake fanatics can get in on the glorious ready-made mix, Krusteaz, which makes buttermilk and protein pancake mix that comes in a variety of flavors, from Bananas Foster Pancake, to Carrot Cake Pancake and even Raspberry Chocolate Belgian Waffle. This isn't a deal, but it's certainly good to know for any gym rats out there looking to bulk up.
$2.22 Short Stacks at Grand Portage Casino
Grand Portage Casino is offering gamblers the deal of a lifetime, with Short Stacks going for only $2.22. So even though you might end up losing quite a bit in that game of roulette, you're bound to get your money's worth from this delectably cheap breakfast deal.
Free double-stack rainbow pancakes at Sugar Factory... if your birthday falls on the holiday
If you're lucky enough to be celebrating your birthday on National Pancake Day (or the day after, on Sept. 27), all Sugar Factory locations across the U.S. will be gifting the lucky customer with a free order of their Double Stack Rainbow Pancakes. Prepare for the sugar rush of a lifetime, and get ready for an incredibly colorful celebration.
10 percent off pancakes at Bread & Butter
Crowley, Texas staple, Bread & Butter, is offering all customers 10 percent off pancake orders this Saturday, in honor of the breakfast-loving holiday. And if you're feeling in the fall spirit, you can now order their greatest seasonal offering, Pumpkin Spice Pancakes.
If you can't make it to any of these locations, don't worry! Pancakes are pretty easy to make at home! What better way to celebrate National Pancake Day than with a short stack (or a very, very tall stack) or your own homemade creations? No matter how you celebrate, we hope you have a great National Pancake Day this year!