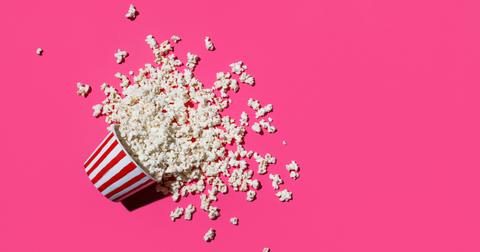 Pop Goes My Heart... for These National Popcorn Day Deals!
By Lizzy Rosenberg

Updated
Attention, fellow snack enthusiasts: National Popcorn Day is right around the corner on Sunday, Jan. 19, and as a seasoned victim of the munchies, I'm definitely planning on celebrating. Whether your go-to popcorn variety is dusted in cheddar, doused in butter, or slathered in caramel, I can pretty much guarantee you'll find something that satisfies your snack cravings.
But really, make sure to take advantage of these National Popcorn Day deals — between freebies and discounts, you'll literally be rolling in kernels.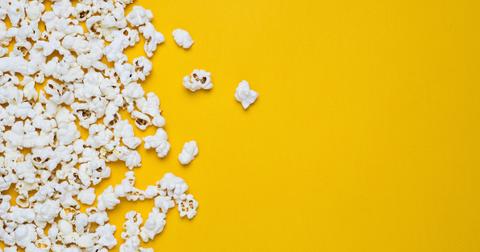 Half Off Popcorn at Regal Cinemas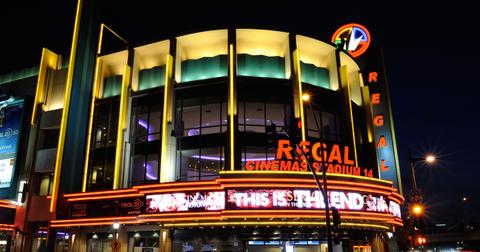 Very few things in life go better with a movie than popcorn, and Regal Cinemas totally understands that. The movie theater chain is offering guests the chance to celebrate the glorious combination by offering half off popcorn, according to a press release. So, will I be watching Little Women this weekend with a small popcorn in each hand? Absolutely.
Buy three bags, get one free at Anna's Gourmet Popcorn
Lebanon, Ohio-based gourmet popcorn shop, Anna's Gourmet Popcorn, is gifting bulk shoppers the deal of a lifetime — buy three bags, get one small bag for free, according to the brand's Twitter. They're running the deal all weekend long, so if you're making the trek to the monumental Midwestern city, you have three days to do so!
Free Small Popcorn at Showcase Cinemas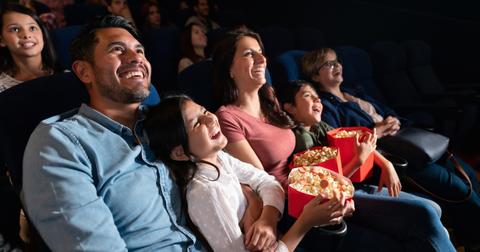 $1 bags at Garrett Popcorn
Free medium popcorn at Harkins Movie Theaters
DID YOU KNOW, National Popcorn Day is this Sunday? In honor of this great day, we're giving all My Harkins Awards Members a FREE medium popcorn with the purchase of any Harkins Premium Popcorn!

Offer valid January 16 - 19, while supplies last. pic.twitter.com/K29hOLeYk7

— Harkins Theatres (@HarkinsTheatres) January 16, 2020
Source: Twitter
Arizonians, you're in luck! All Harkins movie theater locations will be doling out free medium popcorns to all My Harkins Awards Members with the purchase of any "premium popcorn" all weekend long, according to the chain's Twitter account.
BOGO popcorn at the San Francisco Zoo
According to the San Francisco Zoo's Twitter, guests can enjoy BOGO popcorn while viewing their lineup of exotic animals, and really, what more could a girl want?
Large popcorn for the price of a small at Smitty's Theaters
Maine and New Hampshire are seriously frigid during the month of January, so you guys were probably hoping to catch a movie this weekend anyway, right? Independent movie chain, Smitty's Cinema, is offering customers a free popcorn at GameLAB, and a large popcorn for the price of a small in all theaters, according to Twitter. Get pumped.
Enter to win a year's worth of popcorn from Popcornopolis
Upgrade from a small to a large popcorn free this weekend at Celebrity Theaters
They say everything's bigger down South, and that definitely includes popcorn this weekend. Celebrity Theaters is allowing guests to upgrade from a small popcorn to a large for free this weekend, according to a tweet, so get ready for the munchie sesh of a lifetime.
Free small bags of popcorn at La Palmera Mall
If your weekend plans include a shopping spree, make a pitstop at Corpus Christi's La Palmera Mall. The Dippin' Dots & Doc Popcorn kiosks will be doling out free small bags of Better Butter popcorn while supplies last, per the mall's Twitter account, so get them before they're gone.
20% off online orders on Doc Popcorn
There's no such thing as too much popcorn, so get in on these deals while you can. If you don't spend Sunday eating your way through at least a full bag, I will definitely be disappointed.