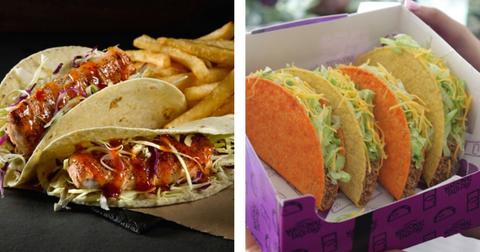 Celebrate National Taco Day With These Eight Guac-Tastic Deals
By Lizzy Rosenberg
Avid foodies and Tex Mex fanatics nationwide are heavily anticipating National Taco Day 2019, which falls on Friday, Oct. 4. And since I'm all about free and discounted food, there's absolutely no doubt in my mind I'll be feasting to my heart's content to celebrate.
So, where are all of the National Taco Day deals this year? Stay tuned to find out so you, too, can eat endless amounts of tacos in honor of the national holiday without breaking the bank.
Don't miss these National Taco Day deals:
1. $5 Gift Sets at Taco Bell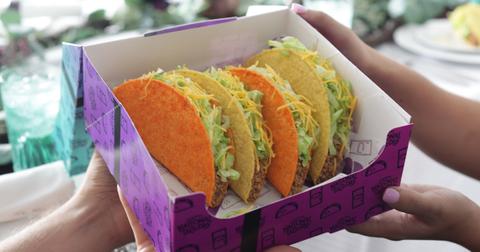 Taco Bell is obviously getting in on National Taco Day, by offering the gift of tacos. You can purchase $5 gift sets for your loved ones in-store, or you can send a gift set digitally, with a $5 digital gift card.
According to Taco Bell, each gift set includes two Crunchy Tacos, as well as two Nacho Cheese Doritos Locos Tacos. So it goes without saying I'll definitely be taking one for me, and one for someone else.
2. Free Tacos at Condado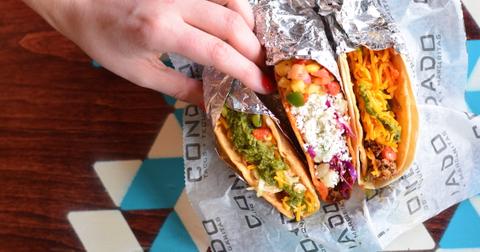 Any midwest-based taco connoisseur should definitely make a point to stop by any of the 13 Condado locations — they're based throughout Ohio, Indiana, Michigan, and Pittsburgh, and according to the brand, on Oct. 4, they'll be doling out free tacos with any purchase.
Oh, and while you're there, definitely try Condado's house marg — they definitely know how to do tequila.
3. Free Tacos With Orders Through the Del Taco App at Del Taco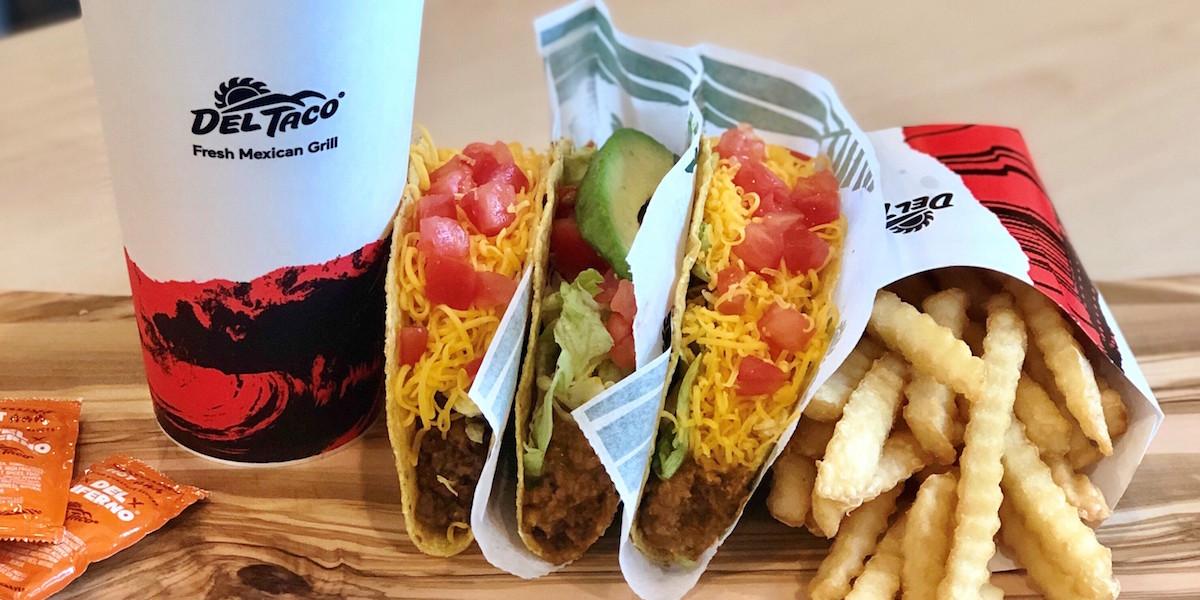 West-coast-based Tex Mex chain, Del Taco, is offering two delicious deals on National Taco Day for double the fun.
To take advantage of the deal, according to the brand, download the Del Taco app. Then, upon making a purchase through the app, you'll be able to get one free Del Taco, as well as a free Beyond Taco or Beyond Avocado Taco. Just remember to present the coupon from the app upon purchasing, to ensure you get the deal.
4. Double Rewards Points at QDOBA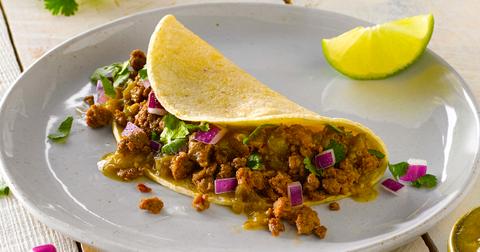 If you aren't already a rewards member at QDOBA Mexican Eats, I strongly suggest becoming one for free right now.
The chain is offering double rewards points with any purchase on National Taco Day, according to the brand. Points are redeemable for free food, and TBH, there's nothing better than one (or double) the tasty freebies.
5. Discounted Meal Combos and Dollar Tacos at Tijuana Flats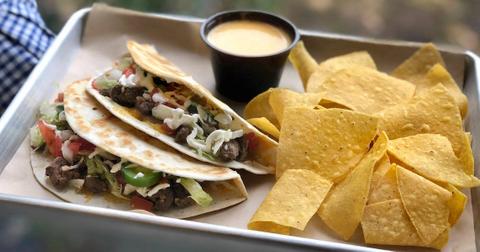 Taco fanatics throughout the southern U.S. can pop into any Tijuana Flats location for a three-day National Taco Day celebration.
Between Oct. 4 and Oct. 6, all Tijuana Flats locations will be offering $5.99 combos. Per the brand, a combo includes two tacos, chips, and a drink, and if you're looking to get steak or fish tacos, they'll only charge you $1 extra. If you want to include a Mexican beer in the deal, you can add one for $2 more.
6. Free Shot With Every Taco Order at Vida Verde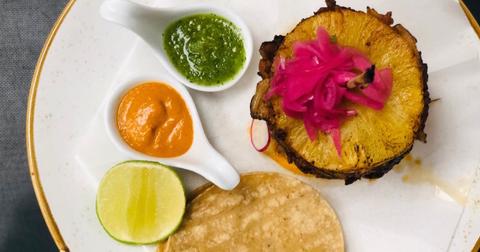 For NYC folk seeking out a moderately priced happy hour, and — of course — tacos, Vida Verde is serving up create-your-own taco platters, and free shots for every order of tacos.
Come prepared to eat and drink to your heart's content, and if you're looking to share a Mexico City Al Pastor Taco platter, it serves 3-4 people, and it's hot, hot, hot.
7. Long John Silvers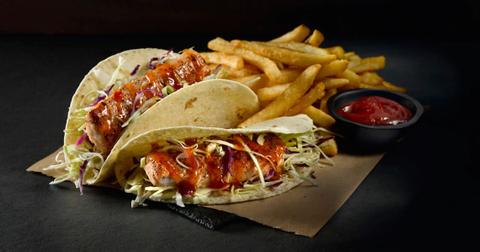 For those who simply can't resist a fish taco, Long John Silvers is offering one free fish taco — including your choice of grilled shrimp, grilled salmon, or wild Alaska pollock — with any purchase, according to Food & Wine.
And you'd best believe I'm adding an order of fries — their taters are too good to pass up.
8. Jack-in-the-Box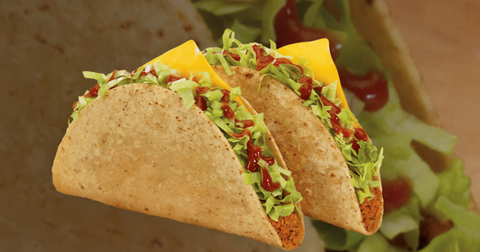 While signing up to receive emails usually isn't ideal, I'll always do it if it means I'll get free tacos.
If you sign up for the Jack in the Box e-club, according to U.S. News, you can get two free tacos with any purchase on Oct. 4. Needless to say, I'll definitely be signing up to receive emails from Jack in the Box before then.
For the ultimate National Taco Day experience, I strongly suggest embarking on a taco crawl — eating only one or two tacos on such a sacred day almost feels like a sacrilege.