Vanessa Bryant Designed Special Shoes to Honor Gianna, but They Weren't Released
Vanessa Bryant recently revealed that she designed special Mambacita shoes with Nike to honor Gianna, but the shoes were never released.
In the aftermath of the tragic death of her husband and daughter in a helicopter crash in January of 2020, Vanessa Bryant has come to be admired for how she handled their passing. In the wake of her family's loss, Vanessa has been open about her grief, and it seems she's also partnered with Nike on a Mambacita sneaker designed to honor her daughter's legacy.
Article continues below advertisement
Vanessa Bryant designed the Mambacita in partnership with Nike.
In a recent post on her Instagram, Vanessa Bryant explained that she designed the Mambacita, a shoe meant to honor her daughter Gianna, in partnership with Nike. Although work was done to design the shoe, Vanessa said that she never approved its release or sale. Just recently, it came to her attention that someone had the shoe, and she went to her followers on Instagram to figure out how the shoe had been released.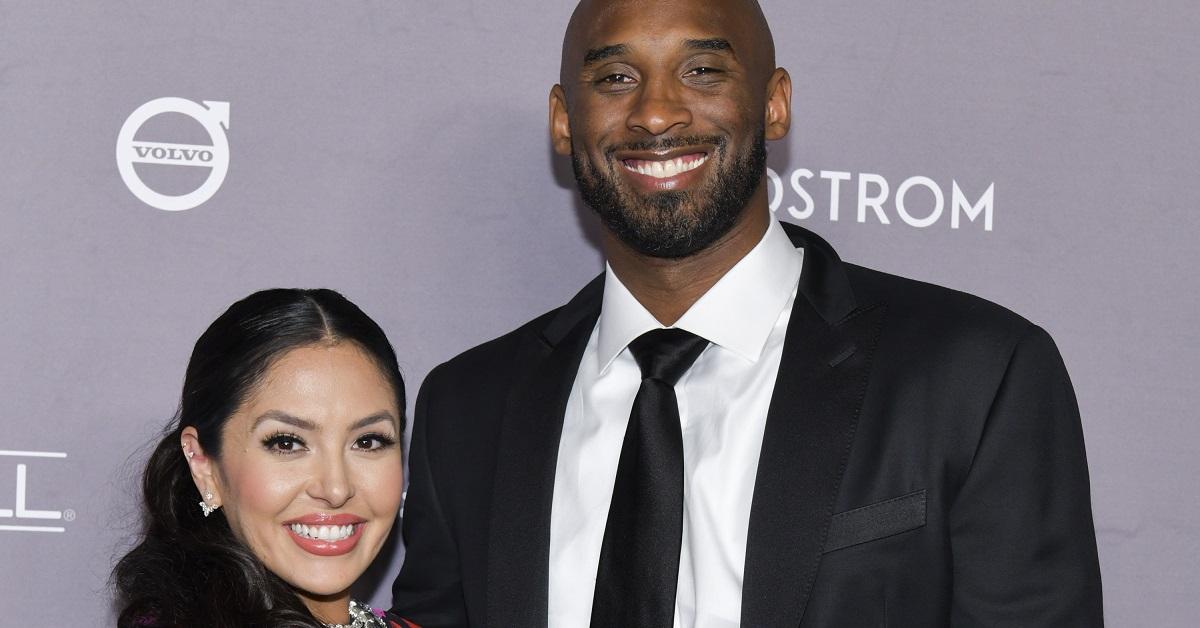 Article continues below advertisement
"This is a shoe I worked on in honor of my daughter, Gianna," Vanessa wrote. "It was going to be called the MAMBACITA shoe as an exclusive black and white colorway on her daddy's shoes. I picked the colors in honor of her uniform, the number 2 she wore just like her uniform, the inside pattern, Kobe and Gigi on the back in gold instead of Kobe's signature, the inside shoe details (butterfly, wings, halo), etc.
"The MAMBACITA shoes are NOT approved for sale," she continued. "I wanted it to be sold to honor my daughter with ALL of the proceeds benefitting our @mambamambacitasports foundation but I did not re-sign the Nike contract to sell these shoes. (The MAMBACITA shoes were not approved to be made in the first place.) Nike has NOT sent any of these pairs to me and my girls. I do not know how someone else has their hands on shoes I designed in honor of my daughter, Gigi and we don't."
Article continues below advertisement
Fans weighed in in support of Vanessa.
After she posted the issue to Instagram, fans weighed in offering their support.
"I am so sorry this happened to you and your family. You did design beautiful shoes," one person wrote in the comments.
"Disrespect on many levels," another added.
Commenters also offered theories on how the shoes might have been leaked, although no definitive answer has been reached.
Article continues below advertisement
"These shoes were probably mass produced with anticipation with you resigning Kobe with Nike," one person wrote in the comments. "These pairs were probably stolen from a Nike warehouse and sold. It's called back dooring. Happens all the time. Most famously with the Trophy Room Jordan 1s. Some where along the Nike supply chain someone took these shoes."
This explanation is by far the most common, and Vanessa's outrage at the situation is totally justified. Regardless of how the shoes got released, it's a violation of her right to refuse to make them accessible to the public. Now, not only are the shoes out there, they've likely been sold in a way that keeps the profits from going to the Foundation.