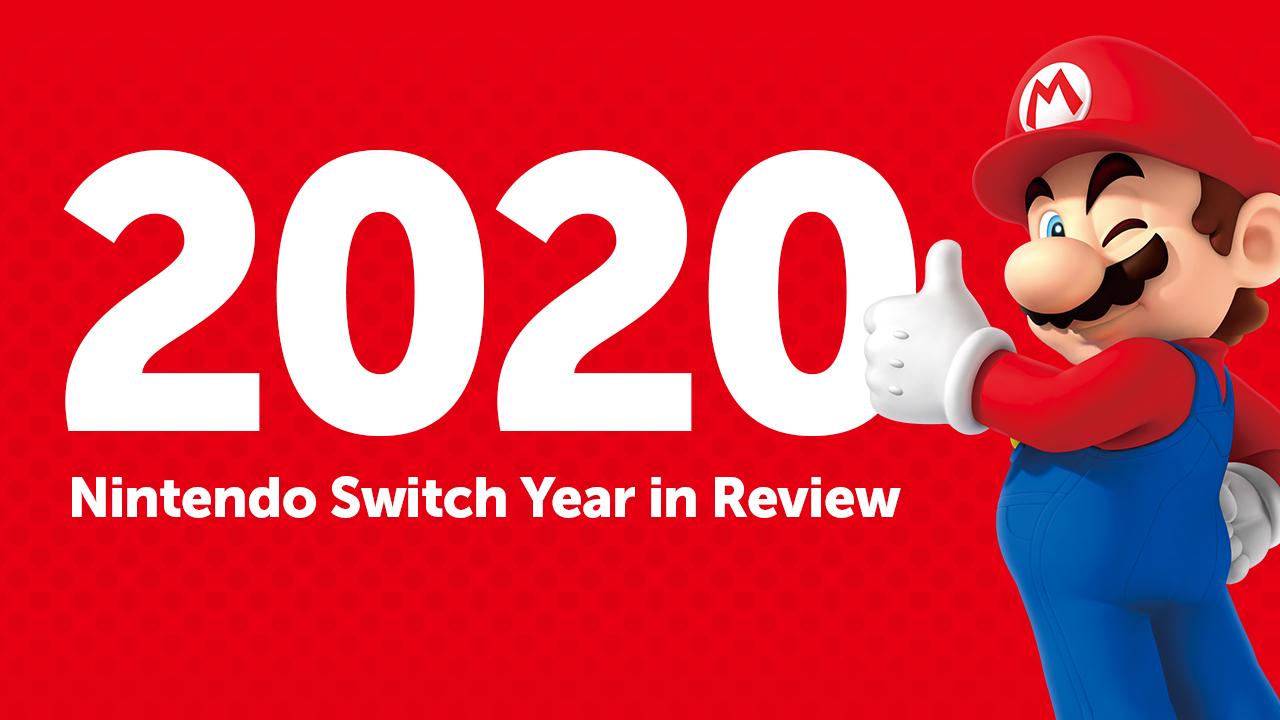 Nintendo Released a "Year in Review" for Switch Players
While your Snapchat and Instagram Year in Reviews might've reminded you that you spent a lot less time doing exciting things in 2020, there's a new feature to remind you that you accomplished something this year, even if it was in video games.
Nintendo recently announced their new "Year in Review" feature for Switch players, so you can realize just how many hours of Animal Crossing: New Horizons you played during the lockdown.
Here's what you need to know about how to access your "Year in Review" and what it includes.
Article continues below advertisement
Here's what you'll find in your Nintendo 'Year in Review.'
On Twitter, the official account for Nintendo America announced that the company had launched its "Year in Review" feature, where you can take a look at some of your personal video game playing statistics.
You can access your personal "Year in Review" by going to Nintendo's website. You have to log in to your Nintendo account to access your personal statistics, but from there the company offers a breakdown of your playing habits for the year.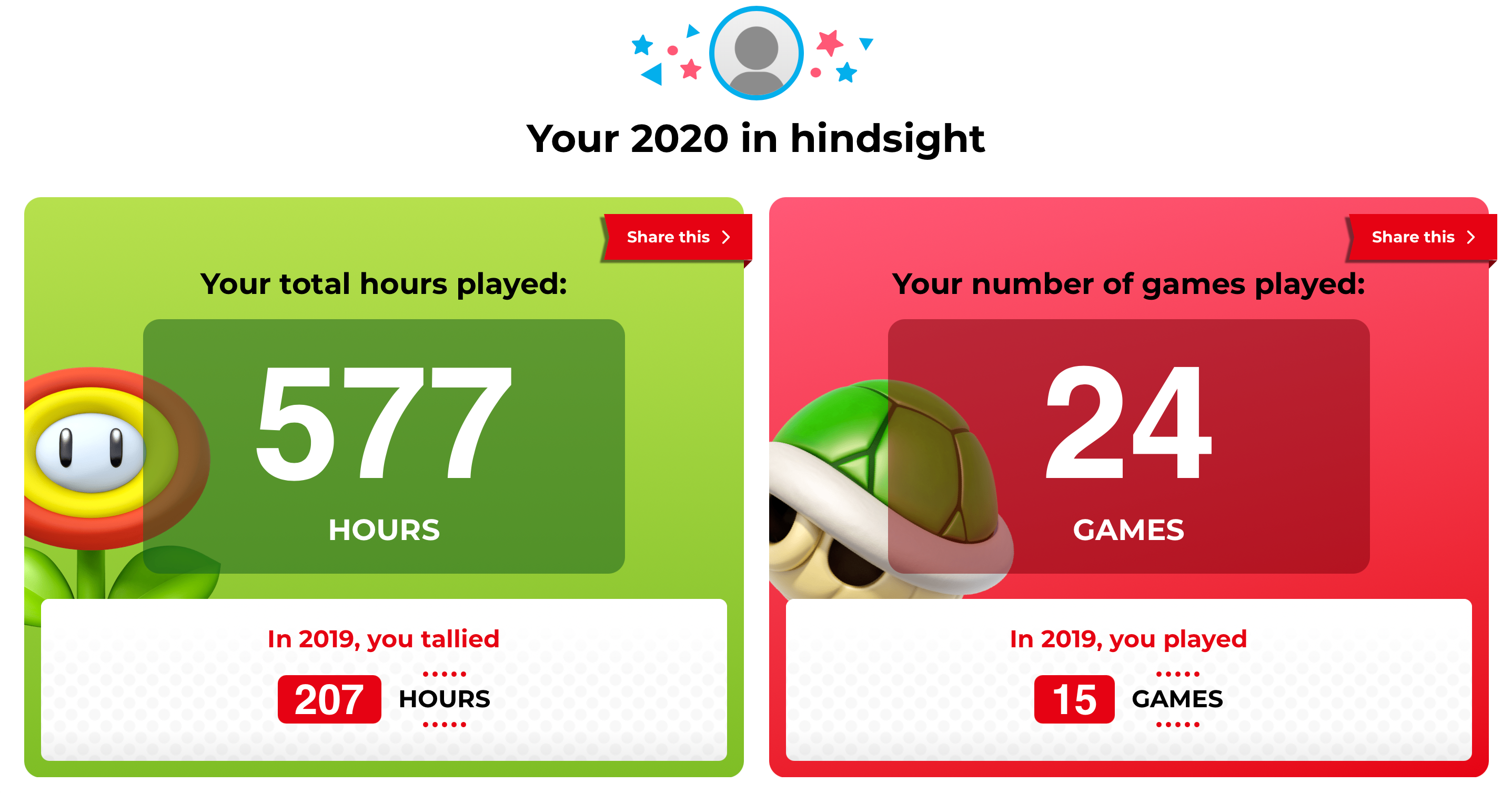 Article continues below advertisement
Your 2020 "Year in Review" will include a variety of things, like your most-played games of the year, how many hours a month you spent playing, what your most active day of the year was, and even personalized game recommendations based on the games you played this year.
Unlike other round-ups, Nintendo also compares your 2020 statistics to your 2019 statistics, so you can see how your playing habits have changed (and how many more hours you played while in lockdown).
There are also certain classifications your account can fall under depending on your play habits. If you were a big fan of Nintendo-produced titles this year, you were probably awarded the "Nintendo Fan" classification.
If you played many of the platform's more serious, challenging games, you were probably a "Core Gamer." There's even a "Getaway Traveler" classification, which probably means you spent most of your time with Animal Crossing's newest title.
Article continues below advertisement
This is different from the personal statistics users can find on their Switches. Each profile on the Switch offers personal lifetime playing statistics. By comparing these two reviews, you might notice that even though a certain game is one of your profile's most-played, you didn't touch it at all in 2020.
The Nintendo Switch has had a 24-month streak of being the best-selling console on the market according to IGN, even after the release of the elusive PlayStation 5 and Xbox Series X.
Article continues below advertisement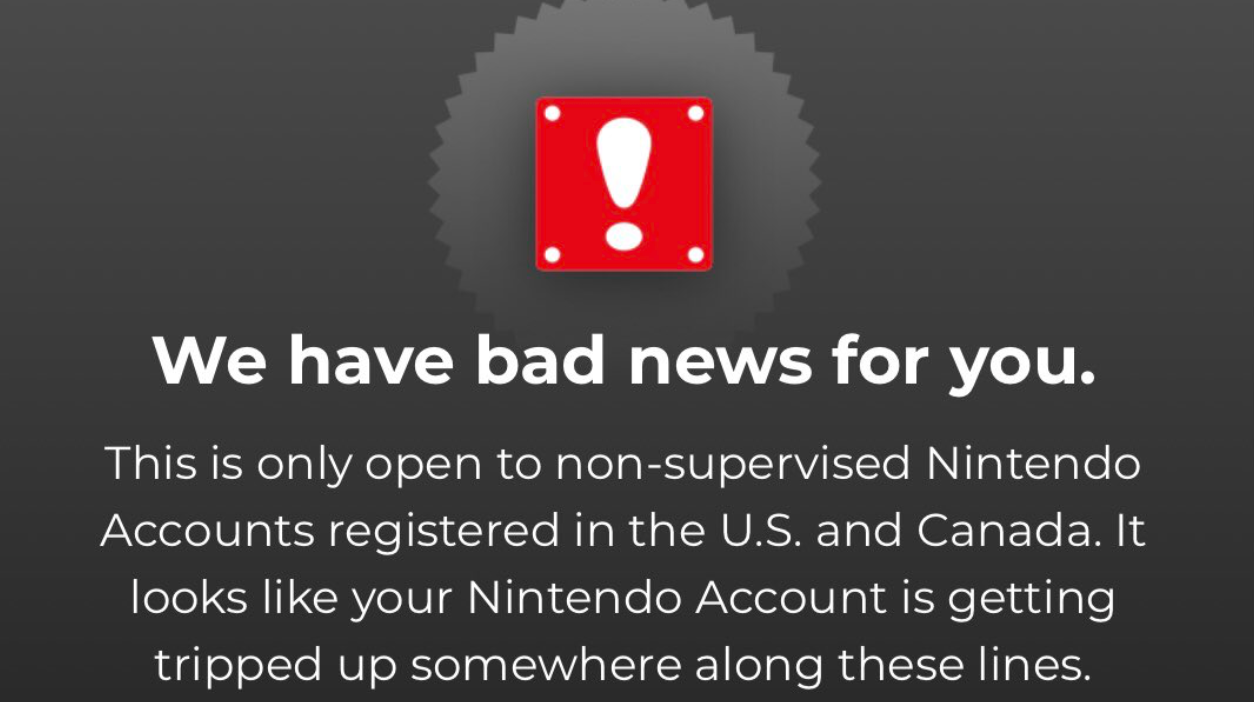 Why can't I access my Nintendo 'Year in Review'?
The Nintendo Switch is sold all over the world, but despite its worldwide popularity, only users in the U.S. and Canada have access to this feature. If you attempt to access your personal "Year in Review" statistics but have an account outside of either of these countries, you won't be able to receive a review.
It's currently unclear whether or not Nintendo plans to roll this feature out internationally, especially considering how popular it is. It is possible that Nintendo could bring the "Year in Review" to your country soon.
If you're having other issues accessing this feature, we recommend you contact Nintendo directly.