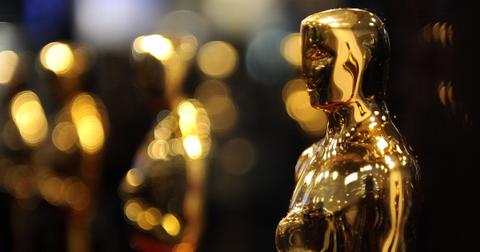 The Oscar Buzz Is Real — Here Are Our Oscar Predictions for 2020
By Abi Travis

Updated
It's that time of year again! Time to see all those movies you've been meaning to see all year and make your Oscar predictions for 2020. The official nominees won't be announced until Jan. 13, 2020, but we don't need to wait until then to start compiling our list, right? Oscar buzz waits for no one! We've been reading up on a lot of the best films of the year and have our own guesses as to who will be bringing home the Oscar statue in 2020 (or who will be nominated, anyway).
Here are some of our Oscar predictions for 2020:
Let's start with the big one: the Academy Award for Best Picture. The actual ceremony will give this award last, but it's the one we all care about the most, so that's what we're starting with. You probably won't be surprised to see Martin Scorsese's and Quentin Tarantino's films on the list. We're really pulling for Parasite — the reviews have been stellar (if you haven't seen it yet, you should). We're guessing these films will nab nominations: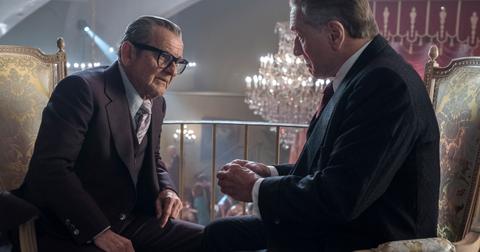 Best Picture Oscar Predictions - 2020
The Irishman (dir. Martin Scorsese)
Ford v Ferrari (dir. James Mangold)
Once Upon a Time in Hollywood (dir. Quentin Tarantino)
Parasite (dir. Bong Joon-ho)
Joker (dir. Todd Phillips)
Marriage Story (dir. Noah Baumbach)
Little Women (dir. Greta Gerwig)
The Lighthouse (dir. Robert Eggers)
Now let's move on to some of the other categories. The nominees for Best Director usually mirror the Best Picture noms, but it seems like there's always at least one snub. Will 2020 be any different? Here are our guesses for who might be nominated for Best Director:
Best Director Oscar Predictions - 2020
Martin Scorsese (The Irishman)
Quentin Tarantino (Once Upon a Time in Hollywood)
Bong Joon-ho (Parasite)
Sam Mendes (1917)
Lulu Wang (The Farewell)
Now for Best Actor and Best Actress. We're feeling really good about Marriage Story this Oscars season, which is why we think both Adam Driver and Scarlett Johansson might nab nominations (and maybe even win!). The Irishman and Ford v Ferrari have also been making waves, and we certainly can't forget Joker — as controversial as the film may be, no one is denying that Joaquin Phoenix did a heck of a job.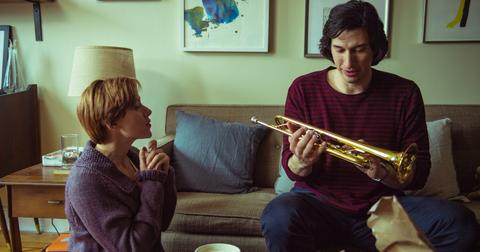 Best Actor Oscar Predictions - 2020
Adam Driver (Marriage Story)
Robert De Niro (The Irishman)
Joaquin Phoenix (Joker)
Christian Bale (Ford v Ferrari)
Robert Pattinson (The Lighthouse)
Best Actress Oscar Predictions - 2020
Scarlett Johansson (Marriage Story)
Awkwafina (The Farewell)
Renée Zellweger (Judy)
Saoirse Ronan (Little Women)
Lupita Nyong'o (Us)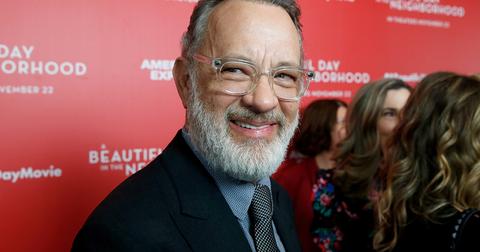 From there we move to Best Supporting Actor and Actress. Did you know Tom Hanks is technically a supporting actor in A Beautiful Day in the Neighborhood? It's true. We think he's a shoo-in for a nomination this year. The rest of the category is a little trickier, though.
Someone from The Irishman will probably appear in this category, but will it be Joe Pesci or Al Pacino? Which of The Two Popes makes the cut? We think Robert Pattinson will be considered as the lead actor for The Lighthouse, so we put Willem Dafoe here...but who knows? So much to consider in this category.
Best Supporting Actor Oscar Predictions - 2020
Tom Hanks (A Beautiful Day in the Neighborhood)
Brad Pitt (Once Upon a Time in Hollywood)
Anthony Hopkins (The Two Popes)
Willem Dafoe (The Lighthouse)
Joe Pesci (The Irishman)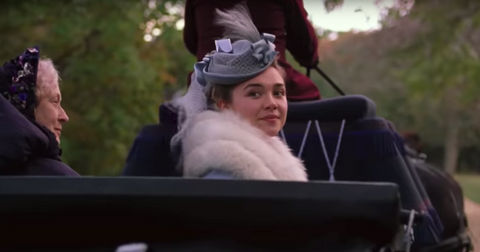 Best Supporting Actress is even trickier. While there are plenty of brilliant people who deserve an award, no one is jumping out at us as a definite winner. But honestly? We just love Florence Pugh and we love Laura Dern, so they make the top of our list.
Best Supporting Actress Oscar Predictions - 2020
Florence Pugh (Little Women)
Laura Dern (Marriage Story)
Margot Robbie (Bombshell)
Jennifer Lopez (Hustlers)
Anne Hathaway (Dark Waters)
When are the Oscars taking place in 2020?
The 92nd Oscars will take place on Sunday, Feb. 9, 2020. That's plenty of time to see the top films of the year and come up with your own nomination predictions. Check back after the official nominations drop on Jan. 13 to see how we did!