The Oscars Rejected This Postpartum ad for Being too 'Graphic' When It's Just Being Real
Childbirth isn't nearly as glamorous as the movies would have you believe.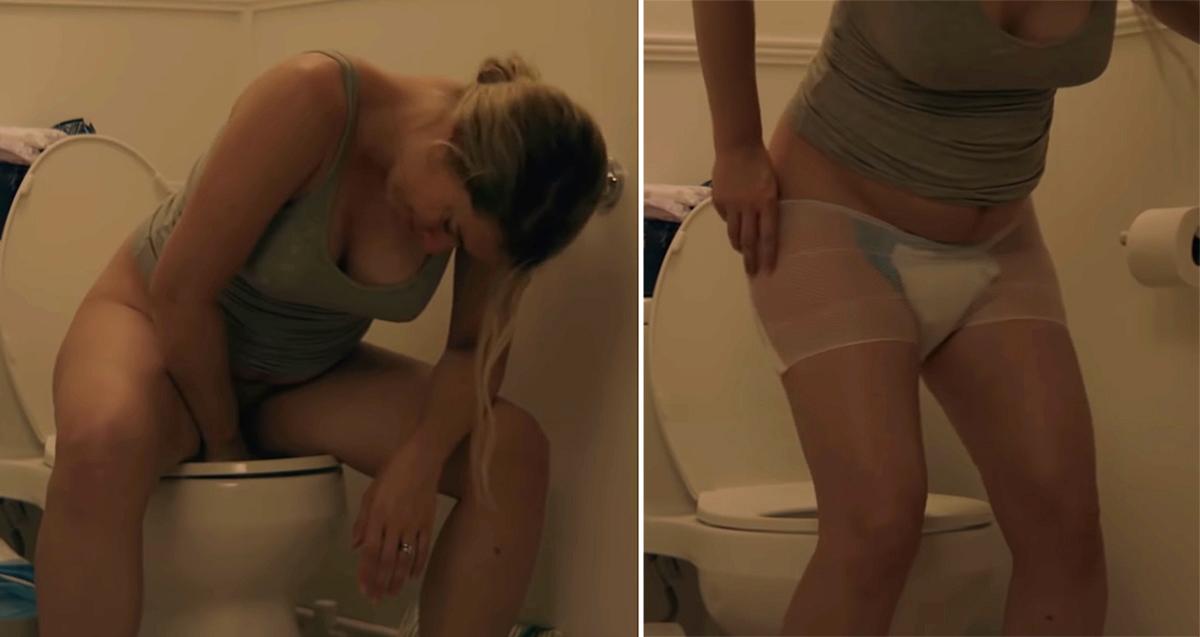 Childbirth isn't nearly as glamorous as the movies would have you believe. Neither is recovery, with many women passing blood clots the size of golf balls during their postpartum recovery. But while it may all seem rather horrifying, we don't exactly consider the process to be "graphic" because it's all part of human nature.
Article continues below advertisement
But Frida Mom, a company that sells products for women after they give birth, is alleging that ABC and the Academy Awards rejected their Oscars ad for just that reason. In an Instagram post sharing the ad, Frida Mom explained:
"The ad you're about to watch was rejected by ABC & the Oscars from airing during this year's award show. It's not 'violent, political' or sexual in nature. Our ad is not 'religious or lewd' and does not portray 'guns or ammunition.' 'Feminine hygiene & hemorrhoid relief' are also banned subjects. It's just a new mom, home with her baby and her new body for the first time."
Article continues below advertisement
"Yet it was rejected. And we wonder why new moms feel unprepared. So spray it forward and share this video with every new mom. She deserves to be prepared."
If you're interested in watching the advert that was too graphic for the Oscars, you can do so below.
Article continues below advertisement
During the short advert, an exhausted mom gets out of her bed as her child cries in the background. The mom hobbles over to the bathroom wearing her postpartum underwear, cleans herself, makes her way to the sink to refill her vaginal cleansing bottle and then switches out her personal hygiene products. That's it.
Frida CEO Chelsea Hirschhorn explained to Today that it "felt like a setback" to see postpartum products banned from advertising during the Oscars.
"We were really surprised to hear that feminine hygiene was put in the same category as guns, ammunition, sexually suggestive nudity, religion and politics," she said. "
Article continues below advertisement
"I was surprised, in this day and age, to see that whomever at whatever organizational level at the Academy and at ABC put in writing that they would analogize feminine hygiene to some of those other, more offensive categories of advertising."
Hirschhorn also thought it was strange that Frida's advert was banned while the short film Period. End of Sentence. won an Oscar in 2019 for their documentary dedicated to feminine hygiene and menstruation.
Article continues below advertisement
"We created this campaign and wanted to share a raw and honest portrayal of what a woman navigating this physical transformation for the first time goes through," Hirschhorn said. "We thought there would be no better outlet or channel than on a night that awards storytelling at the highest level."
ABC and the Academy of Motion Picture Arts and Sciences did not respond to Today's request for comment.
But moms seem to be firmly on Frida's side, with one writing: "I'm glad for once the unspoken truth is revealed! Thank you! I wish I had known more about postpartum care. After I have birth to my baby I was released into the world with no knowledge of how to care for myself. I just only knew how to care for my baby from the parenting classes."
Article continues below advertisement
Another added: "The truest!! Thank you for creating such a powerful ad. If no one talks about it, then it's not an issue... but it is really honestly such a struggle! Can't wait to use all of the new stuff for baby #2 in April."
While others seemed to disagree, with one user writing: "Yuk why be so graphic with information? Is nothing sacred?! Not everyone wants to see someone else doing whatever they do in the bathroom or privacy of their home! Many Commercials now put everything out there..."