'Ozark' Season 3 Finale Explained: What's in Store for the Byrdes?
Season 3 of 'Ozark' is absolutely fantastic, from its first episode to its satisfying ending. Here's a look at what happened in the finale. Spoilers!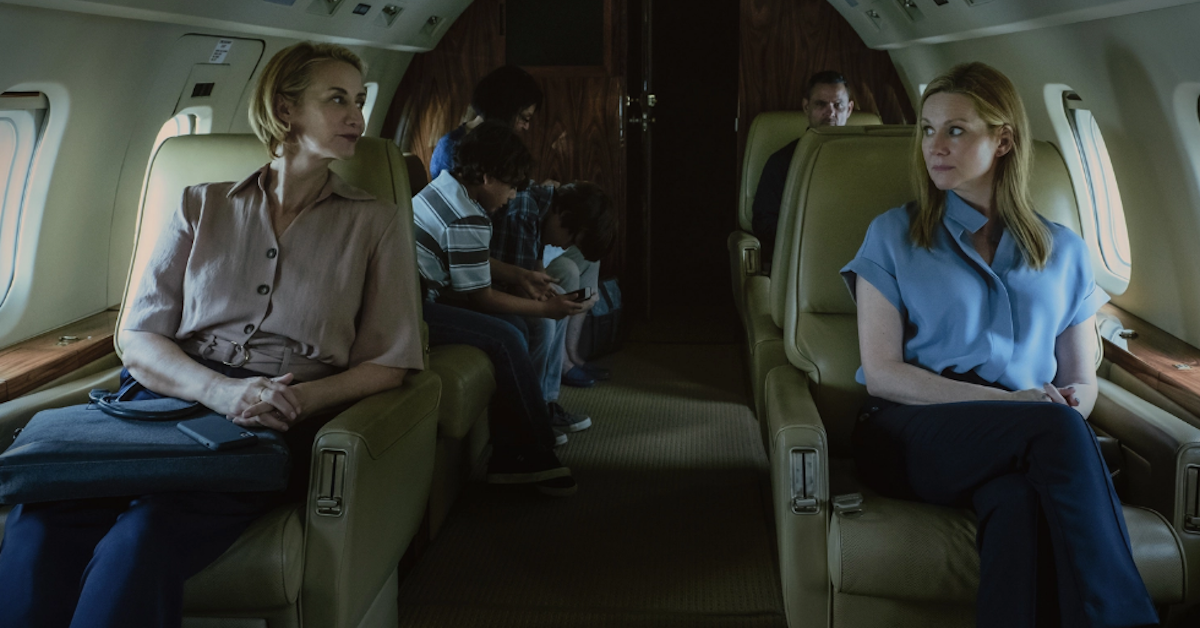 Jason Bateman had a hit right out of the gate with Ozark — the money laundering crime drama about the Byrde family has been absolutely huge for Netflix. Featuring a slew of top actors, tight writing rife with shocking surprises, and satisfying arcs for each of the characters that intertwine brilliantly, along with a setting that hasn't been featured in many other shows, it's no wonder fans were eager to binge-watch Season 3 right until they reached its ending.
Article continues below advertisement
Warning: Spoilers for Season 3 of 'Ozark' ahead!
"All In" is fairly methodical and slow-paced episode considering it's the season finale. It mainly functions as a set up for Season 4 and has an interesting way of touching on what could possibly be the major themes for the show's next installment of episodes. Charlotte Byrde says "None of this works if we don't stick together," but it appears that most of the plot points in Season 3's ending has to do with folks pulling away from each other.
Article continues below advertisement
First, the relationship between Helen Pierce and the Byrdes is strained throughout the season when Helen miscalculates just how close Marty and his family are with Navarro. Her attempt at taking over their operation ultimately costs her her life, but she isn't the only ally that ends up becoming an enemy for the Byrdes. Ruth Langmore decides to join Darlene Snell's crime syndicate, which seems like it'll be the major struggle for the fourth season.
When Ruth discovers that Wendy had no problems with Ben being killed, that made it easier for Darlene to snatch her up and reunite her with Wyatt, who she bailed out of jail in the opening of Season 3. With Ruth, who has a deep understanding of how Marty runs his money laundering business in league with Darlene, combined with Wyatt's loyalty, they could be a viable threat to the Byrdes' empire.
Article continues below advertisement
Article continues below advertisement
One question many viewers had is why Navarro ultimately decided to side with the Byrdes, and that has a lot to do with what Marty always claims to offer: safety. He's a statistician who is all about hard evidence and numbers, and Wendy even offers to look after Navarro's kids. The drug lord must also be feeling pretty spooked by the violence going on in Mexico. The show opens up with a brutal act of violence and ends with one too.
Article continues below advertisement
There's no way that choice was accidental, and there's a good chance that these very real threats are meant to reinforce Navarro's need for protection, and there's a certain level of familiarity and consistency that the Byrdes offer. The fact that Marty was able to get drone footage (thanks to his son's work) or Navarro's enemies probably helped a bunch, too. Oh, and that Wendy had no problem with "giving up" her own brother to the cartel.
Article continues below advertisement
So what do the Byrdes have to worry about in Season 4? Aside from the Darlene-Ruth-Wyatt triumvirate, there's also Helen's daughter, Erin, to worry about, along with that forged confession and witness protection document the FBI's got in their hands.
The season ends with Omar Navarro saying, "Today is our beginning," and it certainly seems to be a new beginning for the Byrds.