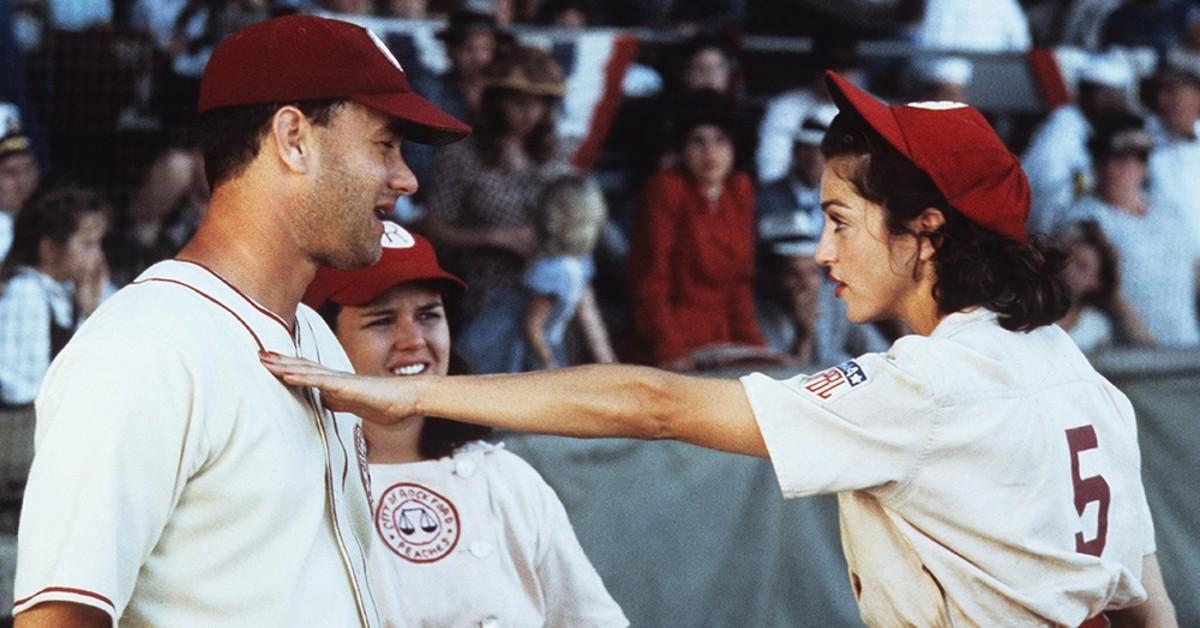 Penny Marshall's 'A League of Their Own' Is Way Less Gay Than the Prime Video Adaptation
There's something inherently queer about a woman playing baseball. Just kidding. (If you're a straight woman who plays baseball, we still accept you.) And this is apparent in Prime Video's newest sports drama A League of Their Own. From creators Will Graham and Abbi Jacobson (Broad City), and based on Penny Marshall's 1992 film of the same name, A League of Their Own follows the journey of the Rockford Peaches women's baseball team of the the All-American Girls Professional Baseball League in the 1940s.
Article continues below advertisement
"In 1943, Carson Shaw travels to Chicago to try out for the All-American Girls Professional Baseball League," the synopsis reads. "There, she meets other women who also dream of playing pro baseball and makes connections that open up her world. Rockford local Max Chapman also comes to the tryouts but is turned away. With the support of her best friend Clance, she must forge a new path to pursue her dream."
Both Carson and Max are queer women, but they face different obstacles along their own personal quests for fulfillment.
Featuring commentary on the LGBTQ experience, lesbianism, sexism, and racism in WWII-era America, the new Amazon series is far more sociopolitical than its 1990s predecessor. Well, Rosie O'Donnell (The Rosie O'Donnell Show) — who starred in the original — made some comments on the matter, specifically about Penny Marshall's views on gay content.
Article continues below advertisement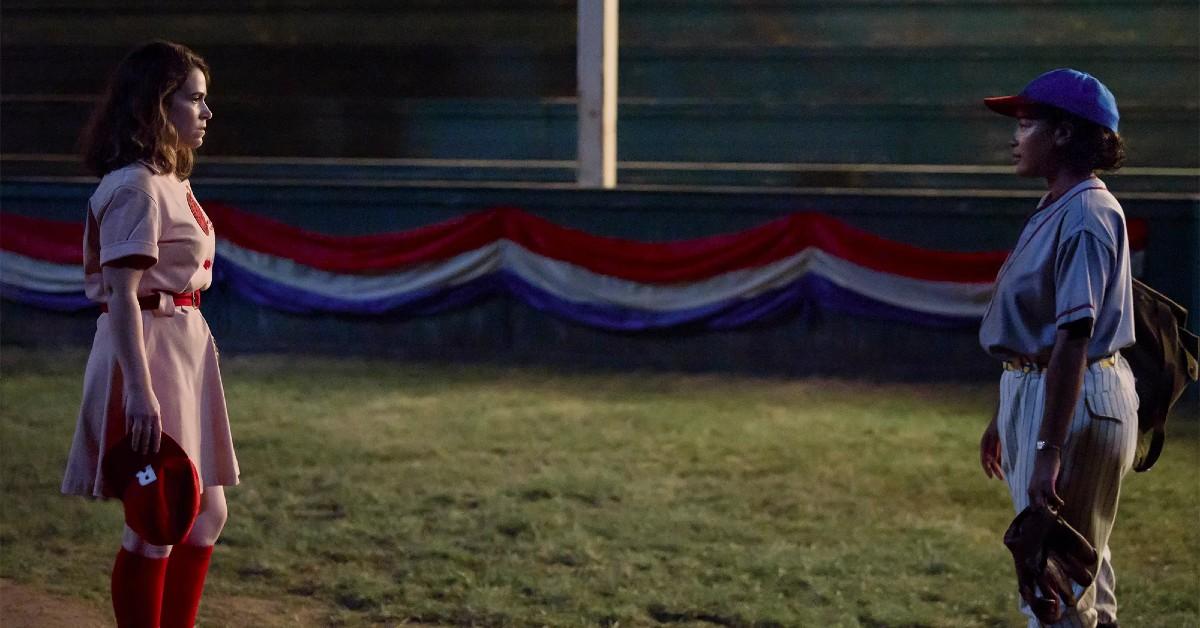 Rosie O'Donnell opened up about Penny Marshall being against 'A League of Their Own' portraying gay scenes and/or undertones.
While appearing on the If These Ovaries Could Talk podcast in 2020, Rosie discussed what it was like working with director Penny Marshall on A League of Their Own.
"Penny was very adverse to the gay stuff in it," she said of the film, later adding: "[Penny Marshall] was really kind of thrown by the concept. You know, when I had that big scene where I say, you know, 'Before I came here I felt like a weird girl, not even a girl. But I think we're all right.' That is so a coming out scene!"
Article continues below advertisement
Rosie jokingly imitated Penny on the podcast, who apparently had her do the scene featuring the character of Doris Murphy about four times to make it appear less like a coming out scene.
"This is about her being gay, this is about Doris Murphy coming to understand that she has people her own age like her and that she's not alone," Rosie said of the scene. Amazingly she refused to act the scene differently. "That is what I was doing in my character."
Good on Rosie O'Donnell for refusing to make Doris a heteronormative character.
Article continues below advertisement
In the Prime Video adaptation of A League of Their Own, Rosie makes a cameo as a lesbian speakeasy owner named Vi. Co-creator and star Abbi Jacobson spoke on the iconic cameo with Entertainment Tonight.
"We were trying not to do a lot of cameos on the show to really differentiate it from the film, but because we are telling a lot of these queer stories and Rosie is like, a huge part of queer history, of American history, it just felt so special to have her not only approve of the show but wanna be in it and really wanna play a character that's so different from the one that she is in the film," she said.
The cameo really is a deliciously queer treat.
Season 1 of A League of Their Own is currently streaming on Prime Video.