A Viral Recipe for Pesto Eggs Has Taken TikTok By Storm
TikTok's latest viral recipe takes everyday scrambled eggs and adds a little something extra — pesto! Here's how to make the viral recipe.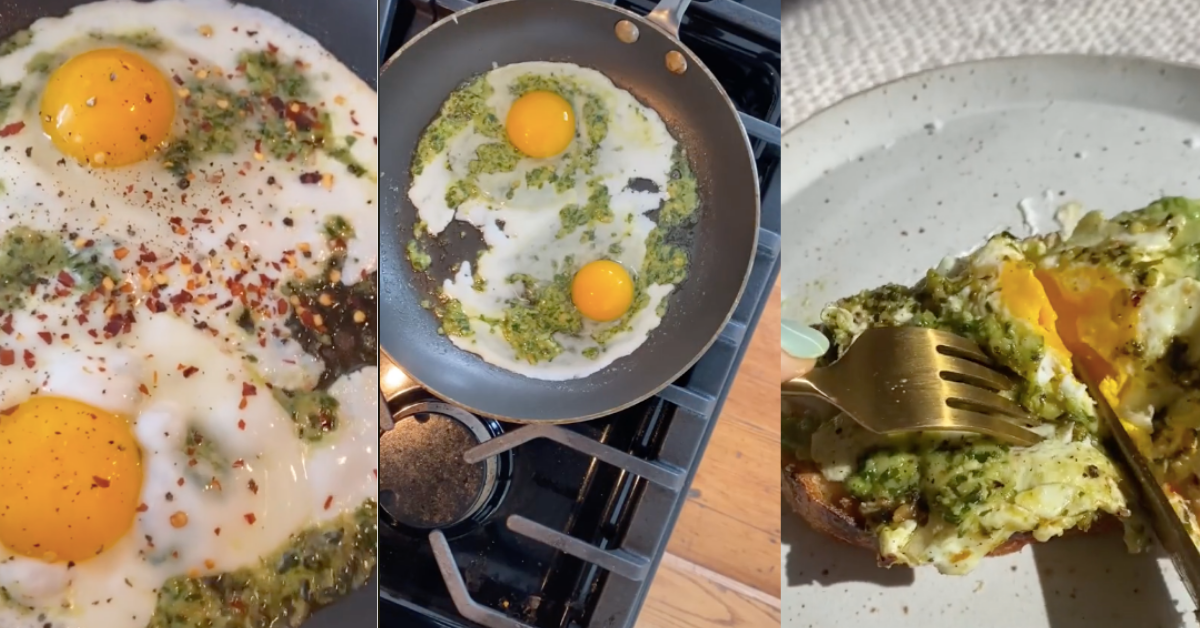 It's no question that TikTok is a great treasure trove when it comes to content on DIY projects, organization, fashion, and simple life hacks. However, there is another corner of TikTok that totally changed the game. Welcome to FoodTok.
Article continues below advertisement
Professional chefs, aspiring chefs, and everyday people who just love food have taken to the mega-popular social media outlet to share their favorite recipes, food hacks, and grocery hauls. Recently, TikTok's food trend blew up with a new recipe involving everyday scrambled eggs with a little something extra — pesto!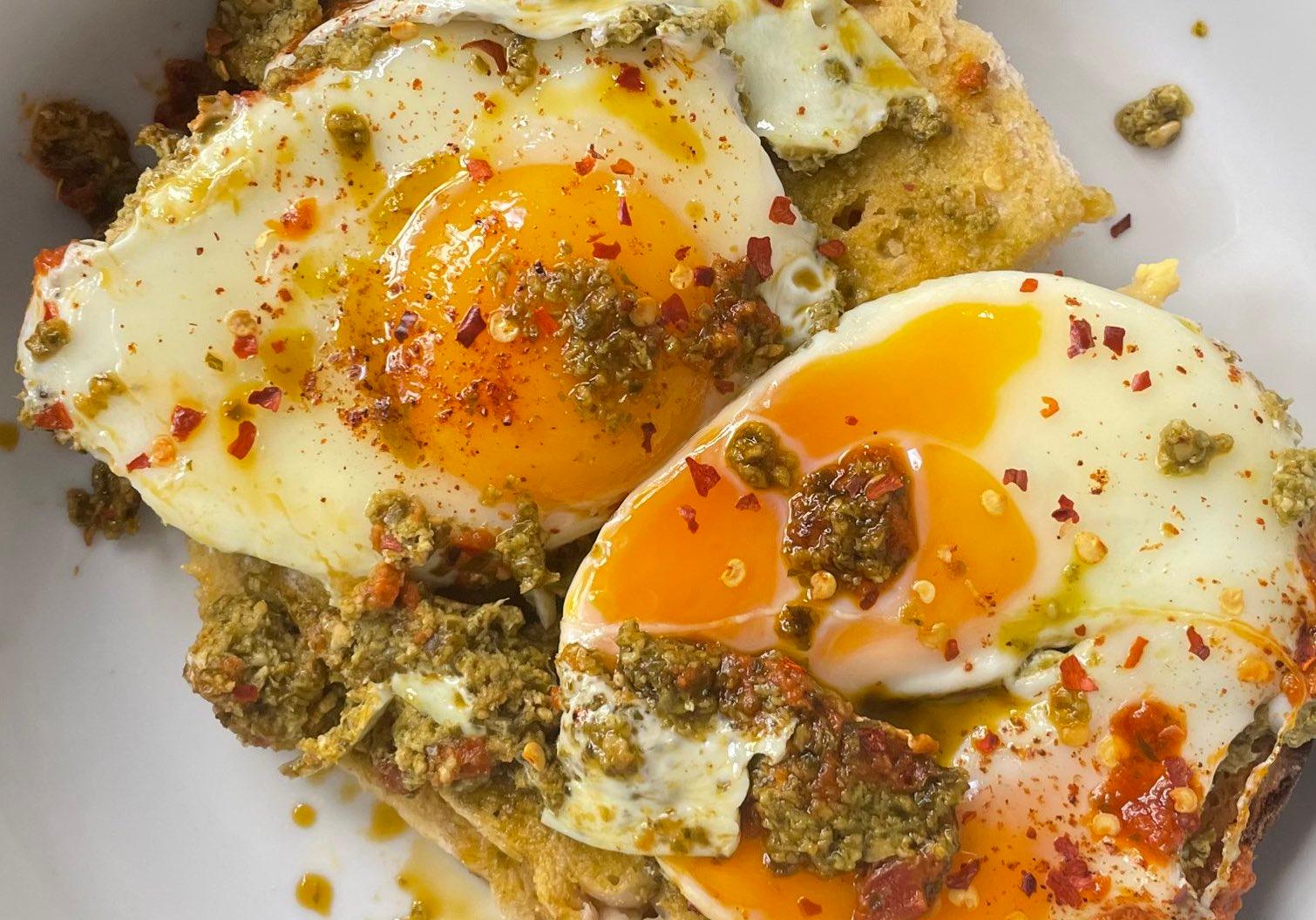 Article continues below advertisement
Pesto eggs are the latest viral recipe to take over TikTok.
Just when you thought that pesto sauce has to stay strictly on pasta, TikTok went ahead and showed an entirely new and innovative way to use pesto in other recipes. Registered dietician Amy Wilichowski (@amywilichowski) shared her pesto eggs recipe on TikTok. The video now has more than 10.7 million views and 1.4 million likes. The hashtag #pestoeggs currently has 112.6 million views.
Article continues below advertisement
Here's what you need to make the recipe yourself:
1 tbsp. pesto
2 eggs
½ avocado
2 slices of toast
1 tsp. honey
From there, Amy breaks down how to complete her recipe step-by-step. "All you do is use pesto instead of the normal cooking oil that you cook your eggs in," she explains in the viral video. "You can do a fried egg, scrambled eggs, a sunny-side-up egg."
Article continues below advertisement
After she finishes cooking the eggs in pesto, Amy adds the eggs to toast with ricotta cheese, avocado, honey, salt, pepper, and red pepper flakes. Is your mouth drooling yet?
Aspiring cooks have been trying the recipe with much success.
Buzzfeed staff writer Evelina Zaragoza Medina wrote for the outlet about her journey with making pesto eggs. She wanted to be very clear upfront that these eggs were actually delicious and more than just "simply spooning some pesto over your scrambled eggs."
Article continues below advertisement
"The sweetness from the ricotta and honey, the saltiness from the egg and pesto, and then the little kick from the red pepper flakes? A surprising but delicious combination," she wrote. "This is easy to make, easy to clean up, can be eaten at any time of the day (it'd make a great lunch), and can be mixed up however you want. I bet they'd taste great with sriracha sauce and sesame seeds."
Article continues below advertisement
She also mentioned how easy this recipe is as far as clean up was concerned. "The best part was how few dishes I had to take care of afterward. I hate doing dishes," she wrote.
Article continues below advertisement
Twitter erupted with praise for the pesto eggs recipe.
Just like the baked feta pasta and whipped coffee that came before, once pesto eggs were viral on TikTok, users wanted to try it for themselves. Once the meal was made, they took to Twitter to share their experiences.
One user wrote, "Pesto. Fried. Eggs. (On mozzarella on toast). Thank you TikTok. Thank you so much."
Another echoed, "I can confirm pesto eggs live up to the hype."