Pope Francis' Support for Same-Sex Civil Unions Is a Historic Step Toward Equality
During an interview for the documentary 'Francesco,' Pope Francis spoke in favor of members of the gay community having civil unions.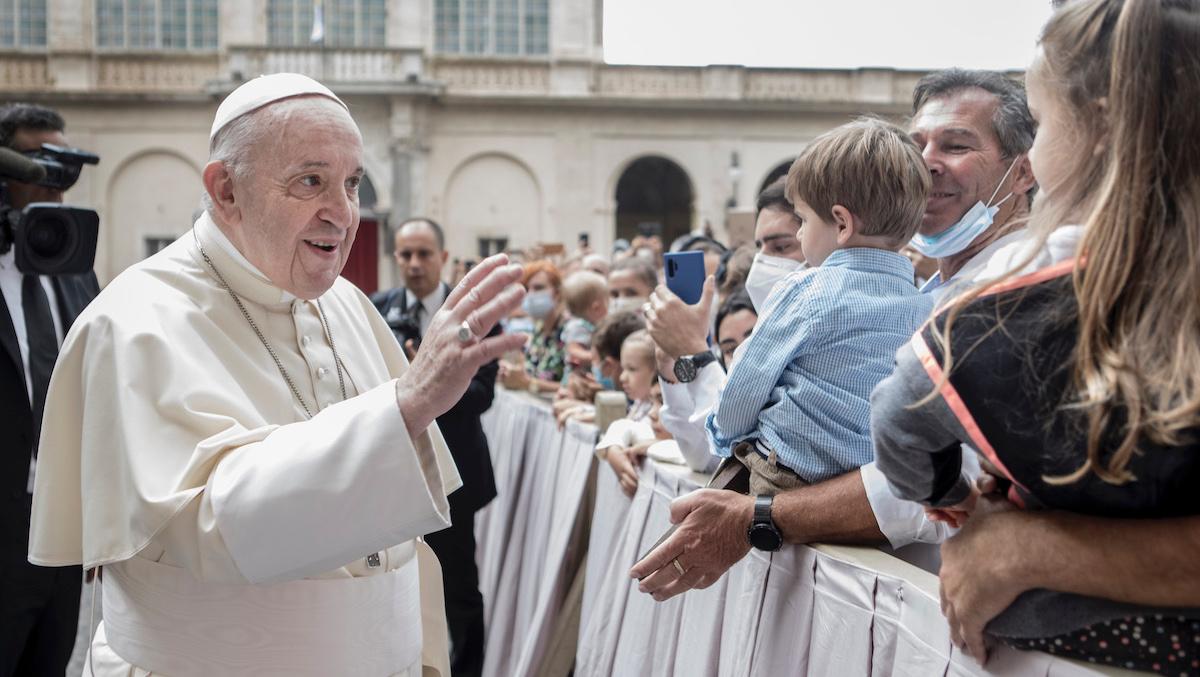 When it comes to leaders of the Roman Catholic Church, Pope Francis is as progressive as they come. From forgiveness for women who have abortions to suggesting that even atheists can go to heaven, the current Papal leader has definitely raised conservative eyebrows on more than one occasion. Now, Pope Francis' additional support for gay civil unions has once again challenged traditional stances taken by the Catholic Church.
Article continues below advertisement
Pope Francis' support for same-sex civil unions is kind of a big deal.
A documentary called Francesco, which will be premiering at the Rome Film Festival and then later in the U.S., shows Pope Francis giving an interview to filmmaker Evgeny Afineevsky. During this interview, Francis tells Evgeny, "What we have to create is a civil union law. That way they are legally covered."
He adds, "They're children of God and have a right to a family. Nobody should be thrown out, or be made miserable because of it. I stood up for that."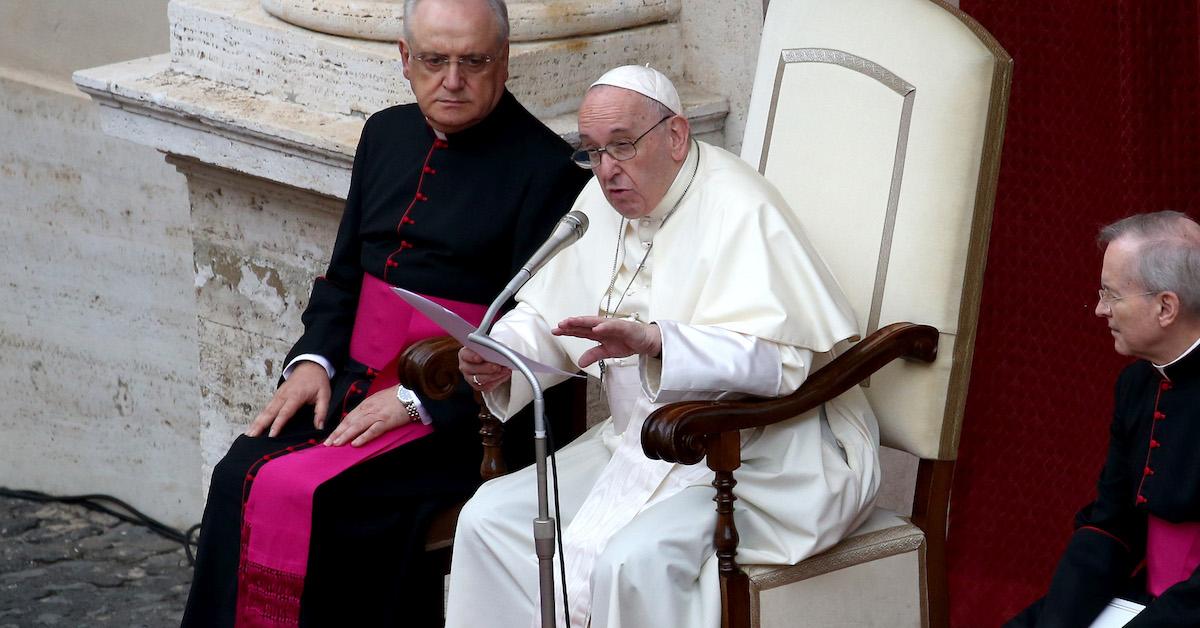 Article continues below advertisement
The thing is, Francis' comments go against the position held by the Vatican's doctrinal office, as NBC News pointed out. That's because Catholic teachings consider homosexual acts as "intrinsically disordered" — and although the church respects gays, this respect "cannot lead in any way to approval of homosexual behavior or to legal recognition of homosexual unions," according to a 2003 document from the Vatican doctrinal office.
It's unclear when, exactly, Pope Francis made these remarks in support of same-sex civil unions. However, Twitter reactions from members of the gay community/gay allies have widely praised the pontiff for his stance. (Even if it does fall short of condoning gay marriage.)
Ellen DeGeneres tweeted, "Thank you, Pope Francis, for seeing love for what it is."
Article continues below advertisement
Article continues below advertisement
Meanwhile, James Martin — a Jesuit priest and editor at large for America Magazine — tweeted, "What makes Pope Francis comments supporting same-sex civil unions today so momentous? First, he is saying them as Pope, not Archbishop of Buenos Aires. Second, he is clearly supporting, not simply tolerating, civil unions. Third, he is saying it on camera, not privately. Historic."
Article continues below advertisement
Amy McGrath — a Democrat from Kentucky who is running for Mitch McConnell's seat in the U.S. Senate — acknowledged, "This is a step in the right direction."
Article continues below advertisement
Pope Francis has spoken out in support of the gay community before.
This isn't the first time Pope Francis has publicly supported the gay community. Back in 2013, he told journalists, "If a person is gay and seeks God and has good will, who am I to judge?"
At the time, Pope Francis also said that gay clergymen should be forgiven and their sins forgotten. "The Catechism of the Catholic Church explains this very well," he said. "It says they should not be marginalized because of this but that they must be integrated into society."
That remark is in contrast to Pope Benedict XVI's actions in 2005, when he signed a document stated gay men should not be priests.
Article continues below advertisement
Hopefully, even more progress is made in support of the gay community by the Catholic Church during Pope Francis' time as its leader. In the meantime, this is definitely a step in the right direction toward acceptance and equality.