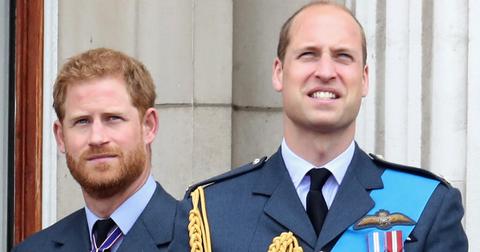 Prince Harry Addressed His Rumored Rift With Prince William in His New Documentary
By Shannon Raphael
After Princess Diana died in 1997 from an accident caused by the abundance of paparazzi vehicles following her limo, Prince Harry and Prince William had a bond that stretched beyond brotherhood. The two spoke about leaning on one another in the years following their mother's death, and Prince Harry served as Prince William's best man in his 2011 wedding to Kate Middleton.
Prince Harry began dating Meghan Markle in mid 2016, and by the time their engagement was announced in 2017, there were rumors that the brothers did not agree on Harry's relationship. The press claimed that Meghan and Kate also were at odds. The news was somewhat confirmed when the brothers announced a parting of their charity work in July of 2019, and when Harry and Meghan moved out of Kensington Palace.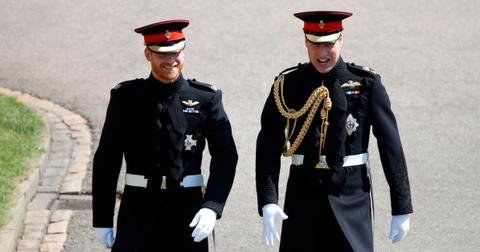 Harry just spoke out for the first time on the rumored feud with his brother in his documentary Harry and Meghan: An African Journey. We're breaking down a timeline of the Prince William and Prince Harry rift and what Harry just said about it.
Prince William and Prince Harry's rift reportedly began in 2017.
The idea that Prince William and Prince Harry were at odds just appeared to be tabloid gossip when news of their disagreements leaked in 2017, shortly after Harry and Meghan announced their engagement. According to reports, William questioned Harry on his quick engagement (as he had only been dating Meghan for about a year, while William dated Kate for over seven years before proposing). Harry was apparently offended by William's doubts.
At his May of 2018 wedding, Prince William was noticeably a spectator to the nuptials, instead of serving as Prince Harry's best man. Meghan's lack of public outings with Kate also had the public thinking that the women did not get along. It was also reported that Kate and Meghan's fundamental ideals did not align, and that William and Kate were embarrassed by Meghan's father, Thomas Markle, and his public outbursts.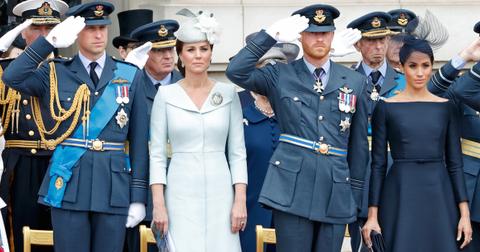 The first apparent confirmation to the rumors was when Meghan and Harry moved out of Kensington Palace in November of 2018. William, Kate, and their three children live in the palace in a 20-room apartment. Harry and Meghan had been living in a wing of the palace ever since their engagement was announced in 2017. The cause of the move was allegedly that Meghan had been rude to Kate's staff, and the brothers no longer wanted to be living on the same premises as one another.
Meghan and Harry moved to Frogmore Cottage, which they claimed was because they wanted a more normal existence for their son Archie, whom Meghan was pregnant with at the time.
In June of 2019, the palace announced that William and Harry's joint charity efforts would be divided. The brothers had previously worked together under the Royal Foundation charity since 2009, but Harry split off in order to be the head of his charitable efforts with Meghan.
Nick Bullen, a filmmaker and former royal aide to the family confirmed that there was a rift in the palace, but that it was actually between Harry and William, not Meghan and Kate. In March of 2019, he told Fox News that the brothers were in different places in life, and that Queen Elizabeth and Prince Charles were actively working to get them to a better place.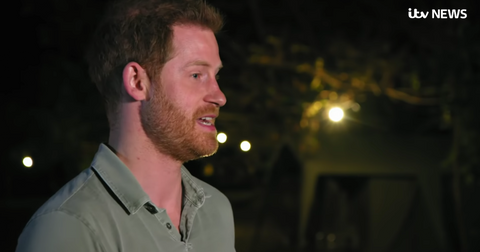 "The suggestion was – from somebody well-placed – it was one of the guests, that actually it's the brothers. It's the two princes that don't get on," Nick said. "The actual wives actually are still finding their feet or have found their feet, and they're very happy in the situation they find themselves, but it's the brothers themselves who have been closer than anybody up until now."
Prince Harry spoke out about the rift in the documentary.
While it was unexpected to ever get confirmation from inside the royal family that there is a feud going on, Prince Harry did address his relationship change with his brother. In a clip from his documentary, Harry told Tom Bradby from ITV News that there was something going on with him and William.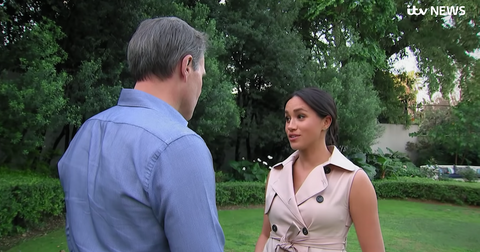 "Part of this role, part of this job, this family, being under the pressure which it's under, inevitably stuff happens. But we are brothers. We will always be brothers," Prince Harry said when asked about the reported fight.
"We are certainly on different paths at the moment, but I will always be there for him, and as I know he will always be there for me. We don't see each other as much as we used to as we are so busy. But I love him dearly and you know the majority of the stuff is probably — well, the majority of the stuff is created out of nothing," he said. "But as brothers, you have good days and you have bad days."
In the documentary, Harry also spoke about how the negative media attention against his wife has plagued their family. Meghan herself also noted that she's been treated harshly by the press, and that she's been struggling ever since she gave birth to Archie with adjusting to a life completely in the spotlight. The royals requested some slack from the public and said that they are considering making a move to Africa to escape the negative coverage they get in the U.K.
After addressing the feud publicly, there are reports that Prince William is concerned for his younger brother's well-being. Whether or not Prince William will comment on the feud remains to be seen, but perhaps Harry's admission will allow them to move forward in some capacity.
The U.S. premiere of Harry and Meghan: An African Journey is on Wednesday, Oct. 23 on ABC.