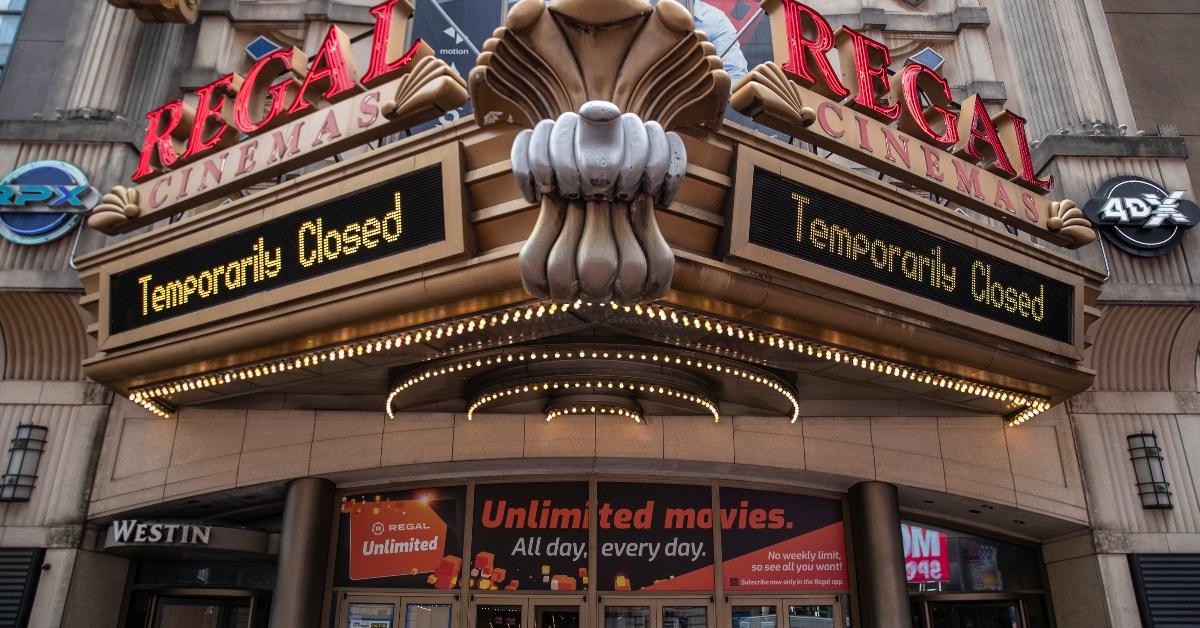 'No Time to Die' Chaos: Regal Cinemas Is Shutting Down All of Its U.S. Branches
Cinema-lovers, a brave new world lies ahead.
Regal Cinemas is expected to close all of its 543 locations in the U.S. Its parent company, Cineworld, will shutter an additional 128 locations across the U.K. and Ireland on the week starting on Oct. 5, 2020.
The chain is thought to have made the decision shortly after the release date of the James Bond movie, No Time to Die, was postponed until April 2, 2021, due to the novel coronavirus (COVID-19) pandemic. So, what do the closures mean?
Article continues below advertisement
Regal Cinemas is closing all its U.S. movie theaters once again.
As avid movie-goers might remember, the second-largest exhibitor in the U.S. announced that it would begin its phased reopening on Aug. 21, 2020. However, the looming threat of COVID-19 cast new doubts on the ambitious plans. As the box office numbers plummet, cinemas have taken to relying on the release of much-awaited blockbusters like Christopher Nolan's Tenet, to lure in more visitors.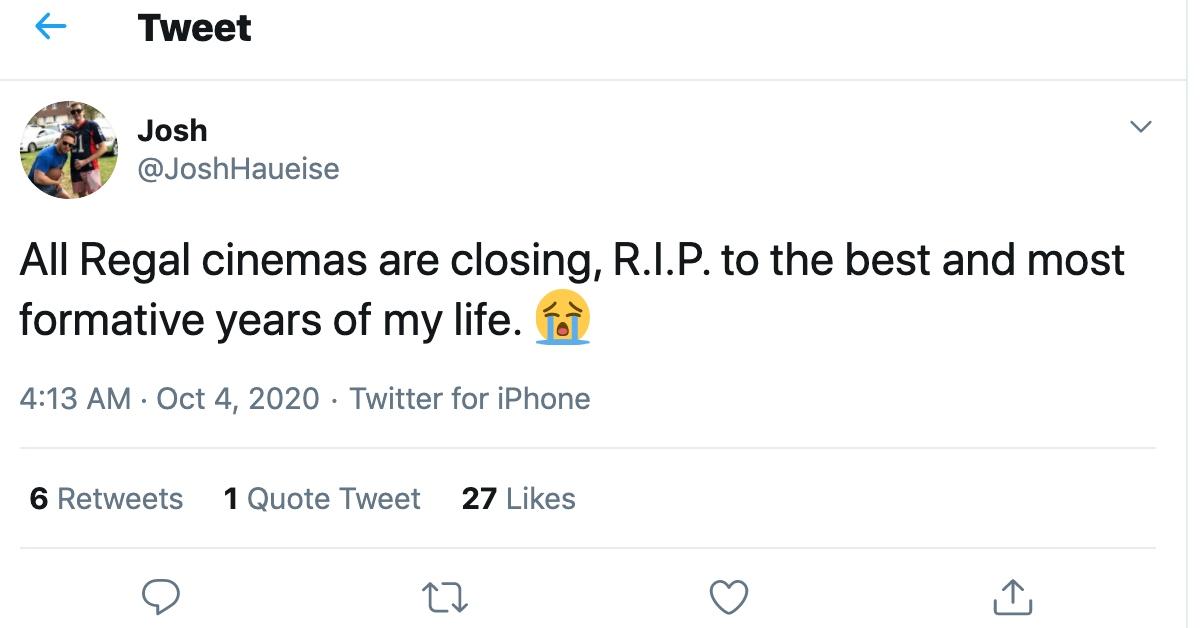 Article continues below advertisement
A number of distributors are making the switch to the increasingly prevalent theatrical window model — take Mulan, which was released on Disney+ and in theaters in countries where the service isn't yet available — further decreasing footfall.
The decision to postpone movies like No Time to Die complicates programming plans and scheduling as well; not to mention its detrimental effect on visitor numbers.
Regal Cinemas is expected to shutter all of its U.S. theaters until further notice. As some sources claim, staff will be notified ahead of Monday. The decision concerns approximately 543 venues — which boast more than 7,000 screens in total. It's unknown how many jobs will be slashed.
Article continues below advertisement
The parent company of Regal Cinemas, Cineworld, is taking a similarly drastic step, closing down 128 branches in the U.K. and Ireland at last minute's notice. The move could yield to up to 5,500 job losses — the majority of which is likely to be made up of casual employees.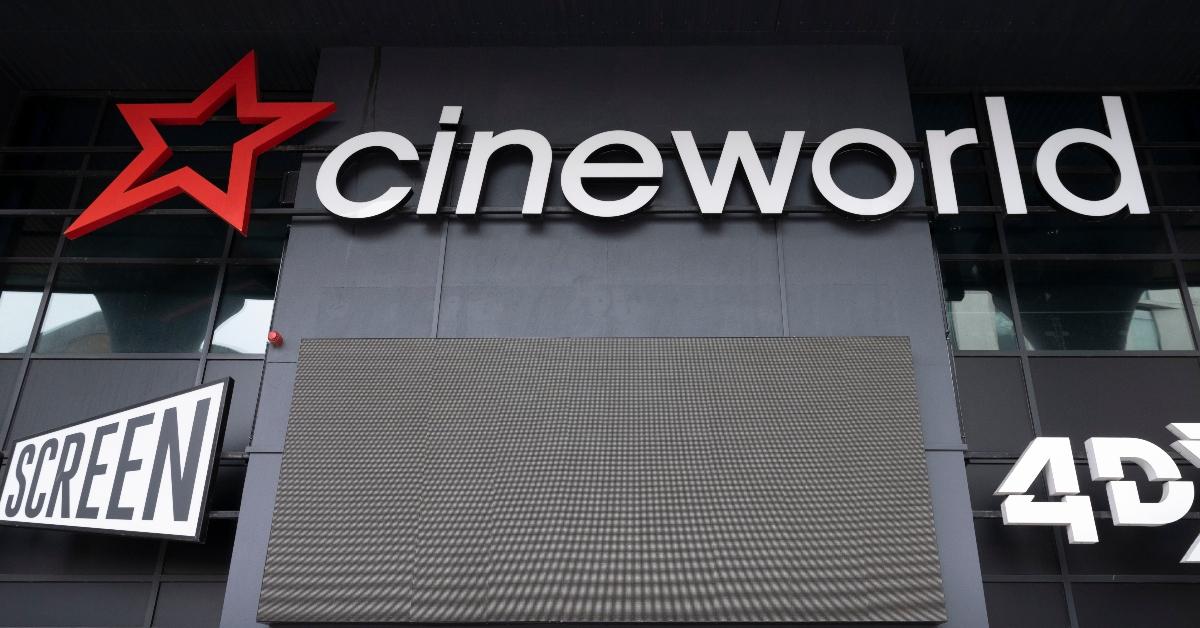 Article continues below advertisement
It's understood that Cineworld has held no discussions with its workforce. As a tweet posted on Sunday, Oct. 4, 2020, by the Cineworld Action Group states, members of staff have learned about the catastrophic turn of events from a report published by The Sunday Times.
"The front page of tomorrow's Times is announcing that Cineworld is planning to close all of its cinemas across the country as soon as this week putting all of our jobs at immediate risk. There has been no consultation with staff whatsoever," the group tweeted.
Article continues below advertisement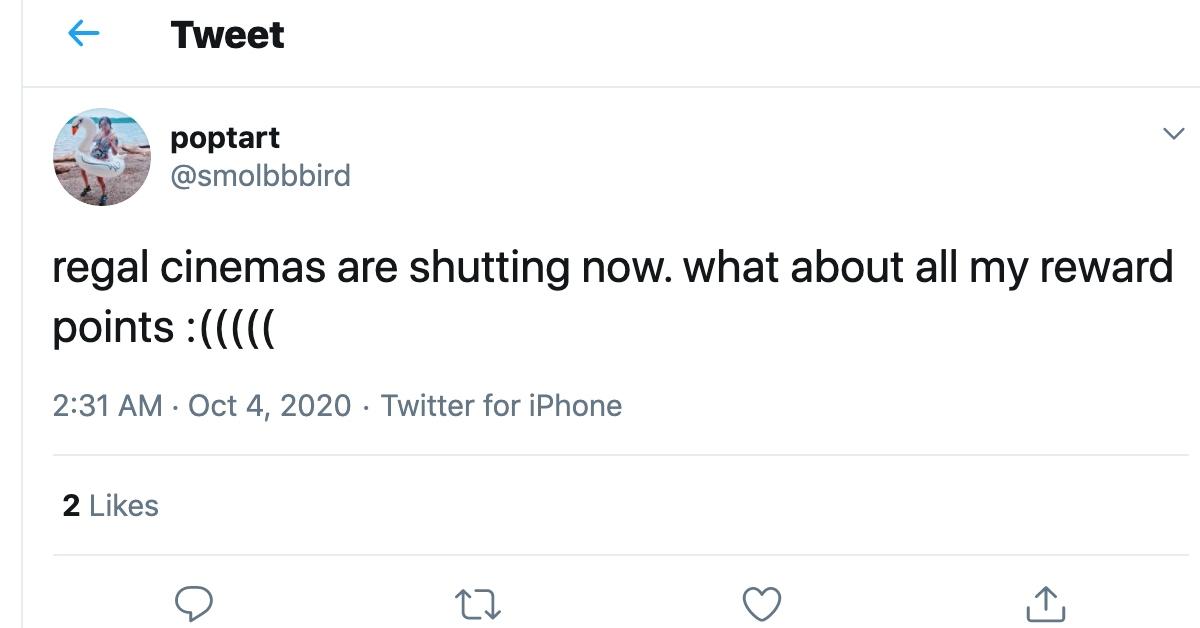 According to The Sunday Times, members of staff are expected to accept redundancy, with possible incentives allowing them to rejoin the group when cinemas open up again in 2021.
It's understood that Cineworld will write a letter to Prime Minister Boris Johnson and the Secretary of State for Culture, Media, and Sport, Oliver Dowden, to warn them about the dangers the postponement of tentpoles poses to the industry.
Earlier this year, Cineworld reported $1,6 billion in losses, which is likely to be further exacerbated by future restrictions and alternative business strategies firms will be forced to introduce in a bid to cope with the new challenges brought about by the spread of the coronavirus.