First Reactions to 'Rise of Skywalker' Are In and Audiences Are Divided
Although 'Rise of Skywalker' is still under a review embargo, that hasn't stopped people from sharing their initial reactions on Twitter.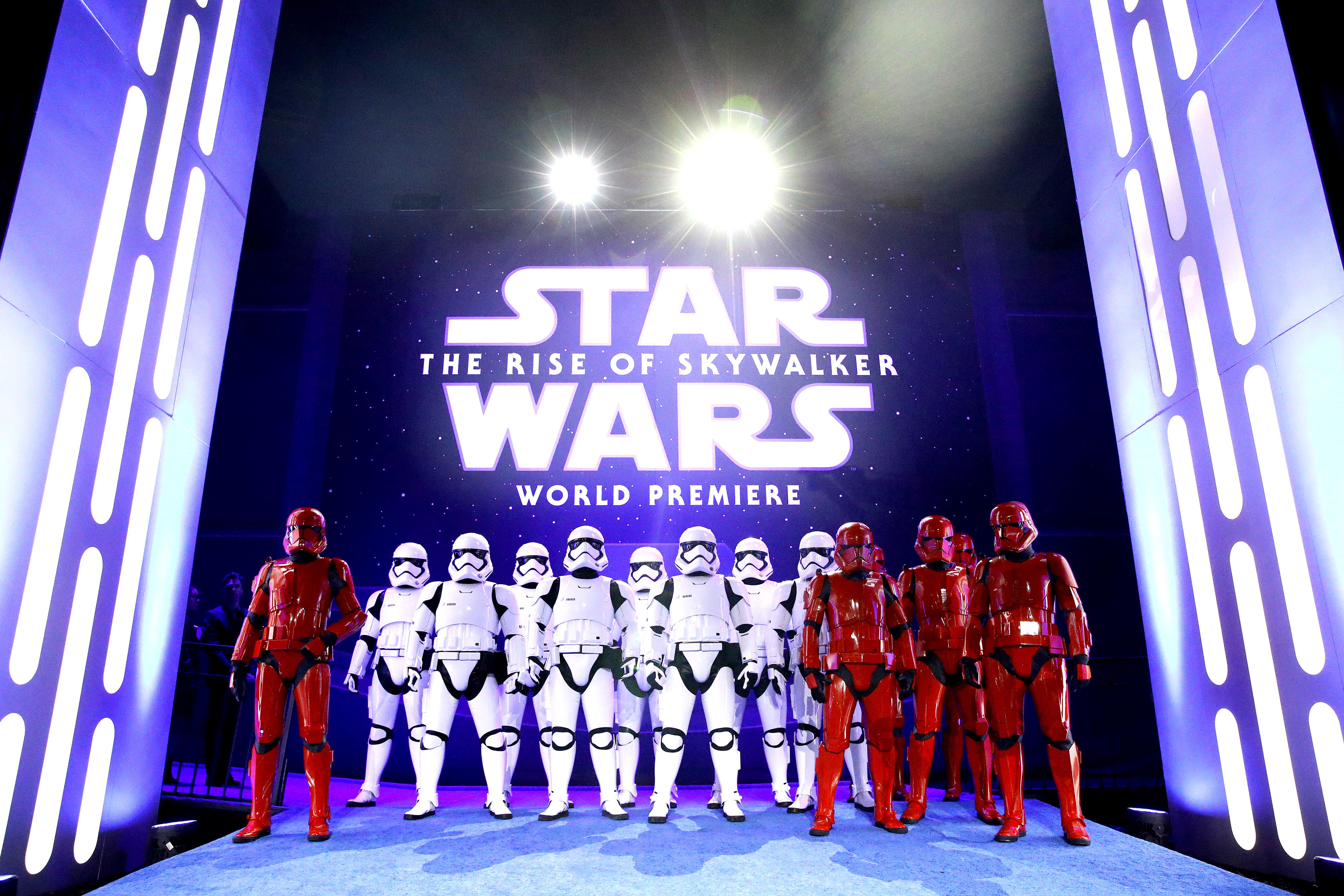 There are two types of people in the world: Those who are avoiding spoilers for Star Wars: The Rise of Skywalker and those who are desperately looking for them. Following the premiere of the final film in the Skywalker saga, many attendees are sharing their reactions, although the movie remains under a review embargo for now.
Here's what people are saying about the film. And, don't worry, we're keeping out the spoilers.
Article continues below advertisement
The first reactions to Rise of Skywalker seems to be that it's a little too much for one movie. 
Rian Johnson and J.J. Abrams said that the final film would tie everything together. But that might be its own issue. If they were so focused on connecting everything, then the movie must focus quite a bit on the past. Some reviewers say that Rise of Skywalker is simply rehashing old plotlines and shoving it down viewers' throats.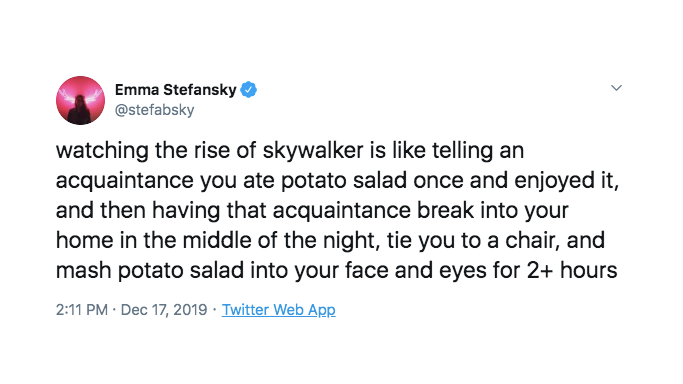 Article continues below advertisement
Other reviewers also say that the movie's issue is trying to tie everything together, but that it tries to introduce too much in one film. For a movie that is supposed to be a conclusion, it could be a bit of a problem if the film is trying to tell new stories rather than concluding the plots that have already been established. It makes for a confusing story and perhaps a few loose ends.
Article continues below advertisement
Some people are also noting that, while J.J. said that he would continue Rian's trajectory with The Last Jedi and that he would tie up everything that Rian established, it seems like he actually used Rise of Skywalker as a way to undo some of what Rian did.
Article continues below advertisement
Most reviewers are satisfied with the final film, calling it beautiful.
There's no doubt that endings are much harder than anything else in a series and Rise of Skywalker is no exception. Which may be why most reviewers are okay with a little convolution in the plot and say that the film is altogether a fulfilling conclusion.
Article continues below advertisement
A common comment about the film is that it played into a lot of "fan service." For some viewers, they were unhappy to see Star Wars pander to their audience in such a way. But others were thrilled to see Star Wars including visuals and stories that appealed to longtime fans.
After The Last Jedi was accused of taking too much away from the original story of Star Wars, perhaps this was J.J. attempting to give back to those fans who felt that they were cheated by the last film. Ultimately, though, many reviewers have found the final film to be a beautiful, yet haunting ending.
Article continues below advertisement
The film may ultimately be beloved by The Last Jedi haters and hated by The Last Jedi lovers, but we'll have to make our own decisions when Star Wars: The Rise of Skywalker comes out in theaters on Dec. 20.