The White Tiger on 'The Masked Singer' Is This Former NFL Champ, but What's With the Basketball? (SPOILERS)
It was revealed that the White Tiger was former NFL player Rob Gronkowski. What tripped viewers up was the basketball clue. Did Gronk ever play basketball? We looked into it.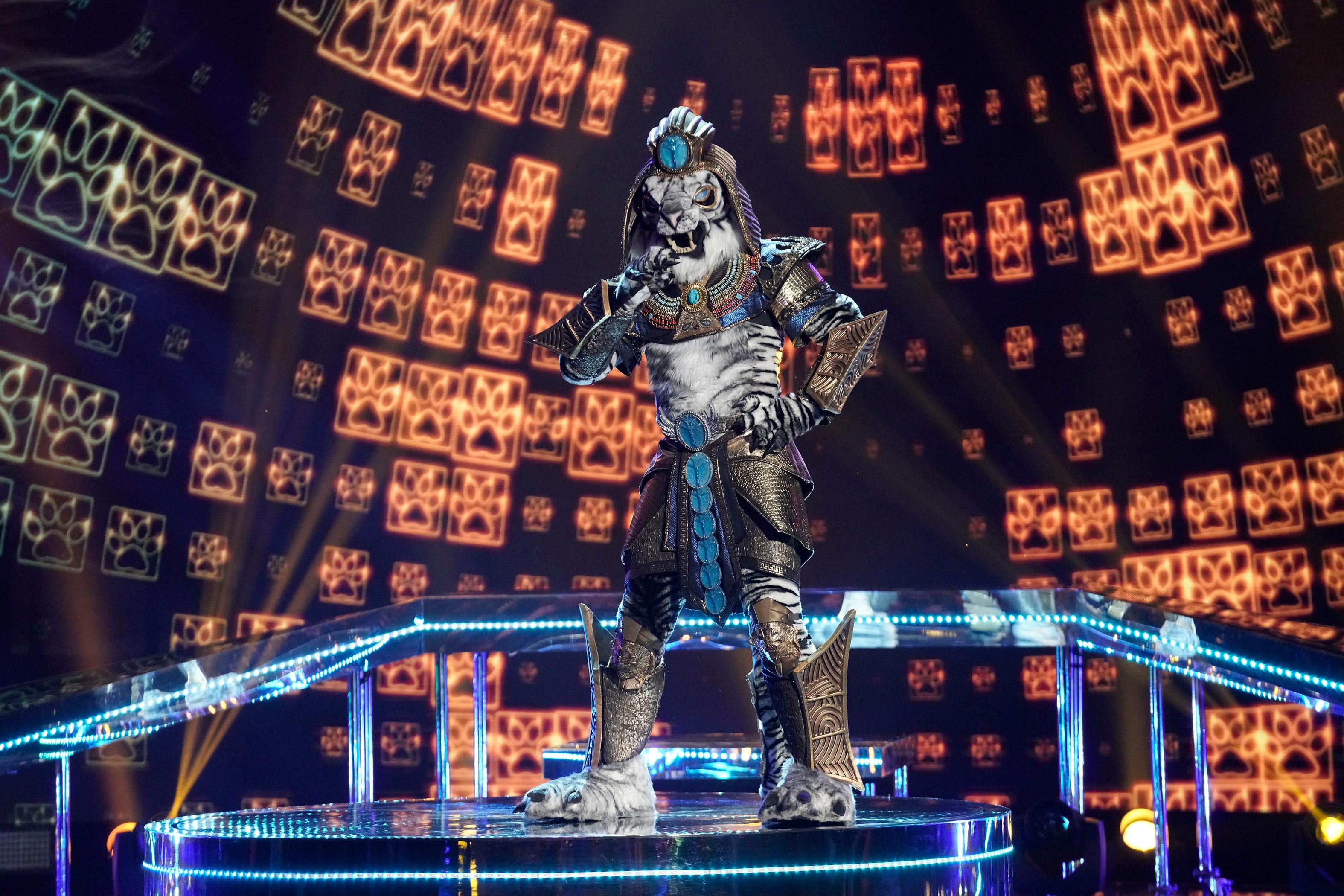 You can always count on The Masked Singer to take your mind off things. Episode 10 aired April 1, and featured a performance that's got the internet buzzing. We're talking about the White Tiger, who may or may not be trying to steal the spotlight from Joe Exotic (if you don't know what we're talking about, you need to watch The Tiger King on Netflix immediately). In Episode 10, White Tiger sings "I'm Too Sexy" by Right Said Fred, drops more clues about his identity, and ultimately... gets eliminated.
Article continues below advertisement
That's right. We found out who was hiding behind the White Tiger costume. It was former NFL player, Rob Gronkowski.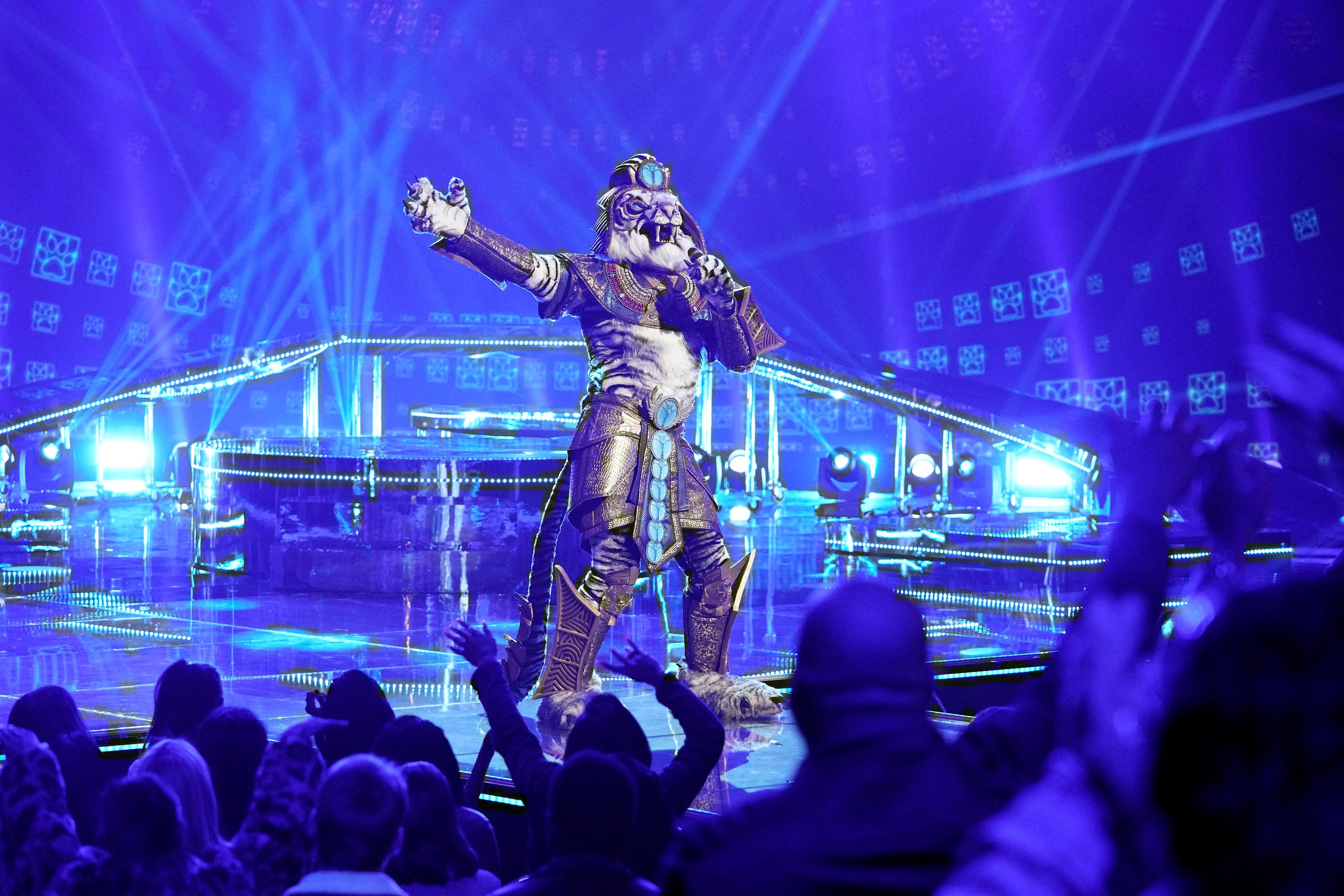 Article continues below advertisement
The top guesses as to who the White Tiger could be included Rob Gronkowski, JJ Watt, and Joe Manganiello. Why? Well, these were the clues we were given:
1. Being a "scaredy-cat" about singing in front of a large group of people. (Because of this clue, he probably isn't a professional musician.)
2. The White Tiger is ready to "get in that ring and smash the competition." He also loves dancing, which "heals [his] body after taking a beating." (He seems to be athletic.)
3. His Super Clue was the "floss" dance which showed White Tiger shooting an invisible basketball and saying "Swish, swish." (Bingo: He's a basketball player!)
Article continues below advertisement
The clues convinced fans that the White Tiger is a basketball player. Did Rob Gronkowski ever play basketball?
Gronk was an NFL football player who, up until his retirement in March, 2019, played for the New England Patriots. But this doesn't mean Rob never played basketball! When he was in high school, Rob played center on the basketball team. He also played hockey and baseball in addition to football.
Article continues below advertisement
According to the Bleacher Report, Rob had a sense of humor back in his basketball days. During a game, Rob allegedly purposely missed a free throw so that the score board would stay at "69." His old coach shared the story, saying, "He hits the first one to get us to 69 and the place goes nuts because he's playing into it. On his next free throw, he purposely chucks the ball off the backboard and misses so the score would stay at 69."
Article continues below advertisement
Further proof that Gronk was the White Tiger all along? According to USA Today, Rob is a terrible dancer — although he seems to really enjoy it, which is what actually matters. The outlet shared a clip of Rob back in February, 2020 at a Super Bowl beach party. He interestingly does some flossing, too. We should have known, given how silly Gronk's "I'm Too Sexy" performance was.
Article continues below advertisement
Another guess fans had? The White Tiger is the Tiger King himself.
Not that this could happen in real life, since Joe Exotic is behind bars. And he actually likes singing in front of a crowd. Hey, it's an entertaining notion, right?
Catch the next episode of The Masked Singer next Wednesday on FOX at 8 p.m. EST.