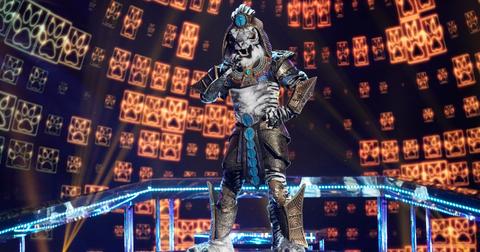 The White Tiger on 'The Masked Singer' Is This Former NFL Champ, but What's With the Basketball? (SPOILERS)
By Gina Vaynshteyn

Updated
You can always count on The Masked Singer to take your mind off things. Episode 10 aired April 1, and featured a performance that's got the internet buzzing. We're talking about the White Tiger, who may or may not be trying to steal the spotlight from Joe Exotic (if you don't know what we're talking about, you need to watch The Tiger King on Netflix immediately). In Episode 10, White Tiger sings "I'm Too Sexy" by Right Said Fred, drops more clues about his identity, and ultimately... gets eliminated.
That's right. We found out who was hiding behind the White Tiger costume. It was former NFL player, Rob Gronkowski.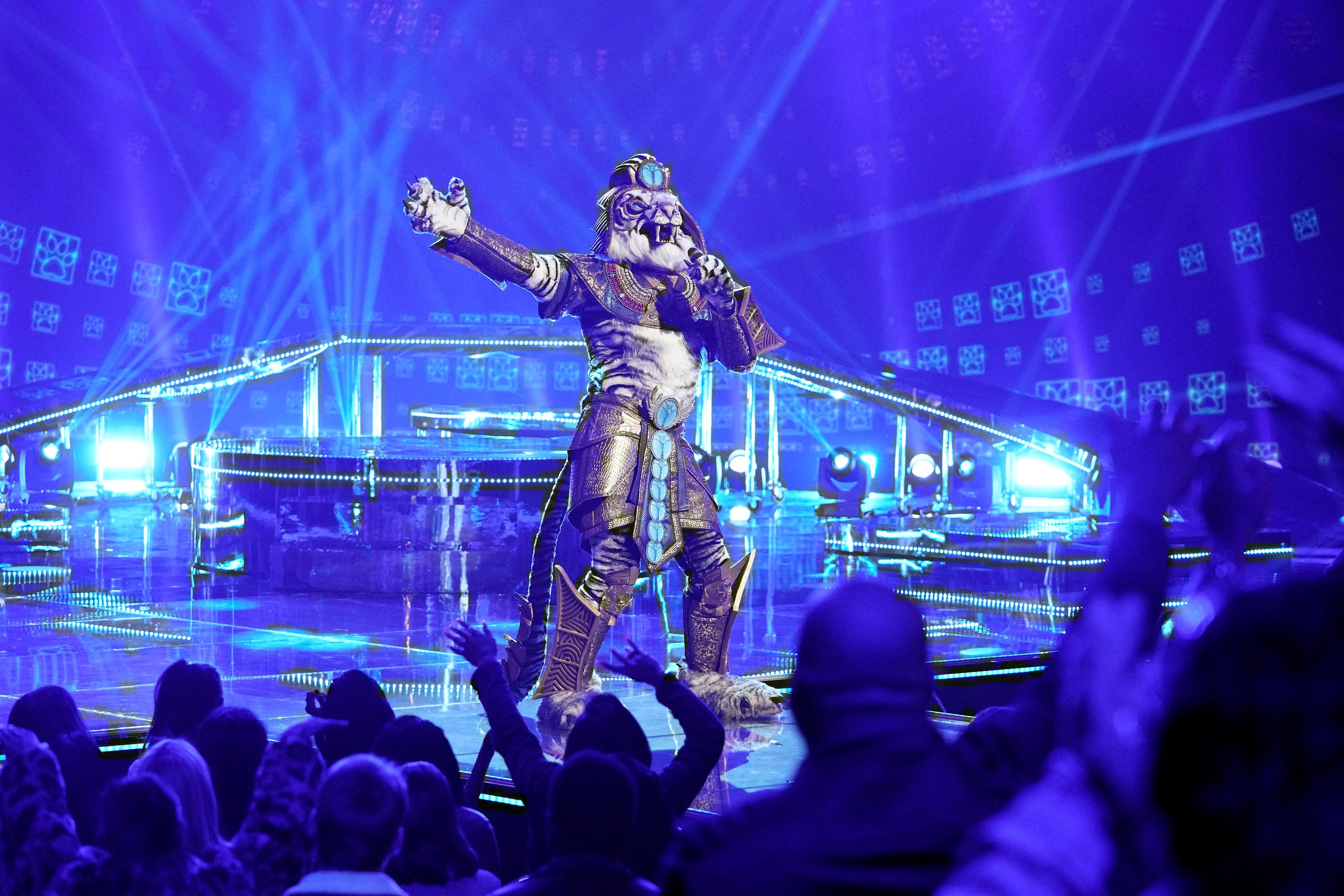 The top guesses as to who the White Tiger could be included Rob Gronkowski, JJ Watt, and Joe Manganiello. Why? Well, these were the clues we were given:
1. Being a "scaredy-cat" about singing in front of a large group of people. (Because of this clue, he probably isn't a professional musician.)
2. The White Tiger is ready to "get in that ring and smash the competition." He also loves dancing, which "heals [his] body after taking a beating." (He seems to be athletic.)
3. His Super Clue was the "floss" dance which showed White Tiger shooting an invisible basketball and saying "Swish, swish." (Bingo: He's a basketball player!)
Wife has me watching The Masked Singer. So that's where I'm at...the White Tiger dude is Gronk for sure, btw.

— Tiger Kev (@kevee_D) April 2, 2020
The clues convinced fans that the White Tiger is a basketball player. Did Rob Gronkowski ever play basketball?
Another guess fans had? The White Tiger is the Tiger King himself.
Not that this could happen in real life, since Joe Exotic is behind bars. And he actually likes singing in front of a crowd. Hey, it's an entertaining notion, right?
Catch the next episode of The Masked Singer next Wednesday on FOX at 8 p.m. EST.