Let's Unpack the Controversy Around 'ACOTAR' Author Sarah J. Maas
'A Court of Thorns and Roses' author Sarah J. Maas is popular with readers, but what is the controversy surrounding her writing? Here's what to know.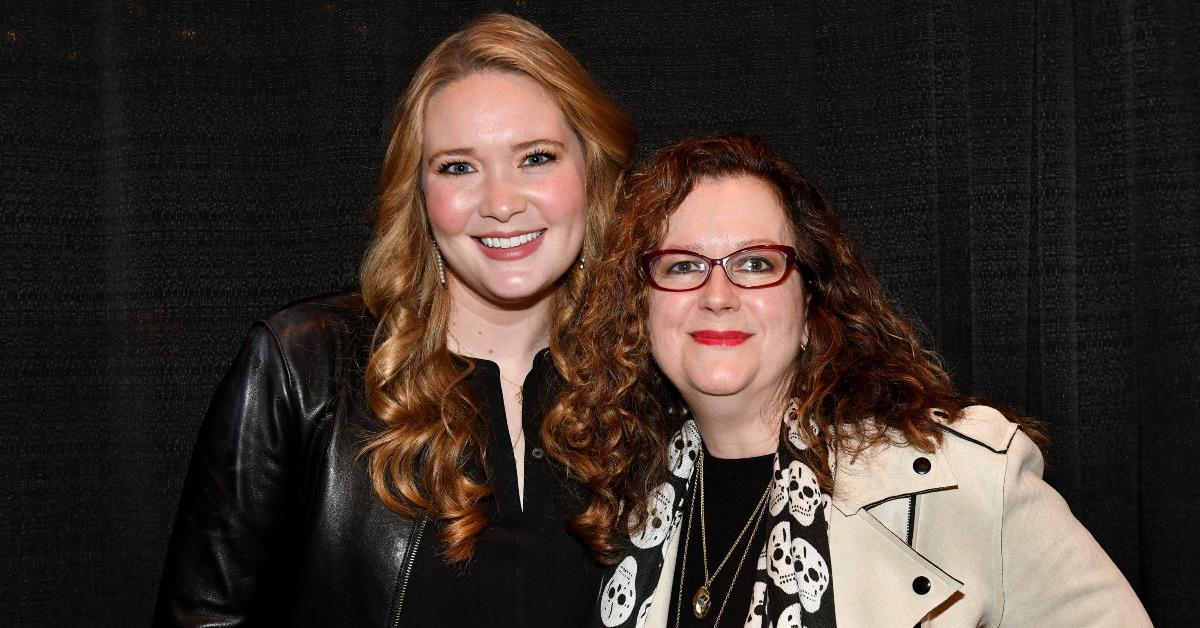 Author Sarah J. Maas is well-known to TikTok and BookTok users for being the author of A Court of Thorns and Roses (ACOTAR), but she has a long history in the publishing industry. Her first series, Throne of Glass (TOG), is a young-adult fantasy, and her most recent series, Crescent City, is an adult contemporary fantasy. The popularity of her writing frequently dominates online platforms and has recently sparked controversy.
Article continues below advertisement
What is the controversy surrounding Sarah J. Maas? Keep reading for everything you need to know about why some readers are not as enthused with the popularity of ACOTAR.
Article continues below advertisement
What is the controversy around Sarah J. Maas?
Since Sarah began her publishing journey around the age of 26, she's so far released a whopping 15 books, with several short story collections and an upcoming sixteenth book to be published in January 2024.
Sarah's writing has been called controversial for similar reasons that other authors have come under fire for recently, including lack of inclusivity, toxic fanbase, and misleading content label.
Sarah J. Maas has been called out for a lack of inclusivity in her books.
Many fans believe that Sarah J. Maas's books lack diversity and often misrepresent characters of color or characters who are LGBTQ. One Reddit user in 2021 gave examples from throughout her books, pointing out that in the TOG series, the only main character of color is "killed to further the white protagonist's storyline."
Article continues below advertisement
The user added that "on social media before/around the release of the last TOG book, Maas posted fan art portraying one of the main characters as Asian, when previously no indication had been given that she was anything but white."
Article continues below advertisement
Finally, they said that "in the ACOTAR books, there are instances of abuse the protagonist experiences in romantic relationships that readers believe weren't handled well" and that "in the third ACOTAR book, one of the main characters comes out as gay, but says she sleeps with men to protect herself."
Article continues below advertisement
A newer Reddit post from March 2023 addresses these criticisms and adds that in 2020, Sarah J. Maas was accused of using the murder of Breonna Taylor to promote the cover of A Court of Silver Flames, an Instagram post that TikTok users noticed has remained up despite the tone-deaf message.
As of December 2022, user @readinglikesappho notes that Sarah "hasn't taken [the post] down or even edited it, even though when you go into the comments a large portion are people telling her 'Hey, this is really f---ed up.'"
Readers also claim that Sarah J. Maas's fans frequently ignore her problematic behavior.
User @wellreadnurse on TikTok explains her problem with Sarah, suggesting that the fans of the author deliberately avoid holding her accountable: "I've never done a video on why I find SJM problematic because, number one, the stans and fans don't want to listen, they don't have any desire to change because of the SJM effect."
Article continues below advertisement
She explains, "The SJM effect is when an author or a celebrity does something problematic to a marginalized community, and instead of the fans, stans, girly pops that love them holding them accountable ... they turn around to said marginalized community and gaslight the ever-living f--k out of them."
Article continues below advertisement
Some readers believe Sarah J. Maas's books are often misrepresented despite their explicit content.
Lesser offenses readers have with Sarah's writing are more on the shoulders of book publishers and booksellers. While the TOG series is in the YA category, which is for readers roughly 14-18, her subsequent series, which contain explicit sex scenes, is not.
However, according to Willamette Week, while attending New York Comic-Con in 2019, Sarah claimed that ACOTAR was supposed to be for "new adults," a genre aimed at college students roughly between the ages of 19-25.
When the "new adult" marketing didn't stick, ACOTAR ended up back in the YA genre, regardless of its explicit sexual content. Many of Sarah's books are often grouped together in bookstores, making it far too easy for younger readers to access content they might not understand or be prepared for.
Ultimately, it's always important to consider the content you are consuming, especially after valid criticisms of an author from marginalized communities who are being harmed.