Largest School District in Georgia Already Has Huge COVID-19 Outbreak
Within a day of teachers going back to plan the upcoming school year, 260 teachers had come into contact with a positive case.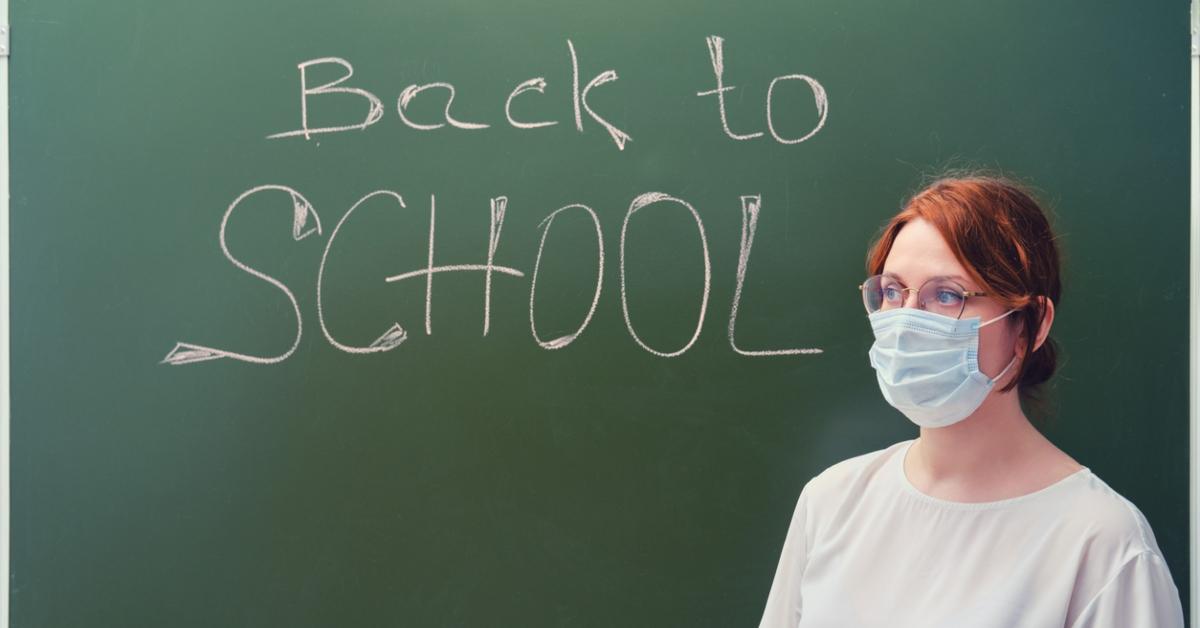 The largest school district in Georgia was massively affected by COVID-19 one day after it reopened for pre-planning, reports AJC. Gwinnett County Public Schools sent its teachers back for in-person pre-planning on Wednesday, July 29.
Article continues below advertisement
People showed up at the 141 facilities throughout the entire county. Within one day, about 260 employees had to be "excluded from work due to a positive case or contact with a case." This does not bode well for other school districts around the country that are starting to reopen for in-person learning.
Article continues below advertisement
Gwinnett spokeswoman Sloan Roach says the actual number of people affected is "fluid" as new reports have been coming in. "Through tracing, we know that the majority of these cases are the result of community spread, meaning we have people who have called in to report who have not been at school or work."
This highlights the issue that if schools do reopen, you can't control how students, teachers, and staff interact with the world around them. It's very possible for someone to come into contact with the virus outside of school and carry it onto school grounds, where, with unrestricted person-to-person contact, it could spread extremely easily.
Article continues below advertisement
Gwinnett County has one of the highest rates of COVID-19 cases in the state of Georgia, with 17,781 total cases, 1,996 hospitalizations, and 240 deaths. Roach said that they expected to see positive cases among the school district's employees considering the rate of cases in their community, which begs the question... Why reopen the schools then?
There is no comprehensive treatment or vaccine for COVID-19. The only thing that has worked to curb the spread of the virus is wearing masks, washing hands, and social distancing, something that is nearly impossible to do effectively in schools the way they have operated up until now.
Article continues below advertisement
Gwinnett County is not the only district in the country already facing COVID-19 outbreaks. At Elwood Community Schools in Indiana, staff members tested positive and the high school was forced to close after mere days of being open. All students in seventh through 12th grade are back to online learning.
Article continues below advertisement
Just a few hours into the first day of school at Greenfield Central Junior High in Indiana, the health department notified the school that a student had tested positive for COVID-19. That student was isolated, and others who'd come into contact with them have been forced to quarantine for two weeks, reports The New York Times.
Likewise, a student at a high school in Mississippi tested positive within the first week of classes. In-person learning is proving to be an immediate problem.
Article continues below advertisement
Ashley Newman, a former teacher at a Gwinnett elementary school, said she made the tough decision to resign from her job partly because she was expected to go back to work in person during the pandemic. She has a 4-year-old daughter who couldn't have come to school with her.
Article continues below advertisement
Her daycare is open, but it has 16 children registered, and that, understandably, is more kids than Newman is comfortable with. Because she can't send her daughter to daycare and wasn't given the option to work from home, Newman said quitting her job was the only option.
"I personally know of at least 16 schools with outbreaks and teachers have only been back for three days," Newman said. "I'm trained to teach. I'm not a health care expert. In April, we were called heroes and people were saying we need raises. Now we're called lazy because we just want to be safe doing our jobs."