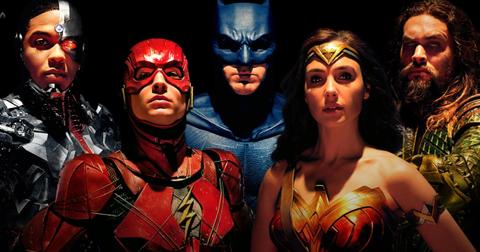 DC Fans Believe That the Snyder Cut of 'Justice League' Will Vindicate the Maligned Film
By Mustafa Gatollari
When the Justice League film came out, it felt like Warner Bros. was trying to capture the same ensemble box office magic that Marvel managed to create for itself with the Avengers series of movies. While the superhero movie revolution led by Robert Downey Jr. and Jon Favreau gained enough momentum to help even the most meh of flicks like Captain Marvel gross over a billion, DC's failed to make that same magic.
Many believe that a release of Zack Snyder's cut could absolve Justice League though.
The film felt a bit rushed. Sure, Warner Bros. enjoyed some success with Wonder Woman, and of course, Batman was an established franchise as well, but the introduction of Cyborg, Flash, and Aquaman (which went on to make a pretty penny of its own, despite being a so-so film) on the big screen before they had their own standalone movies made for a very square-peg in a round hole situation. Having a "new" Batman for audiences didn't help matters either.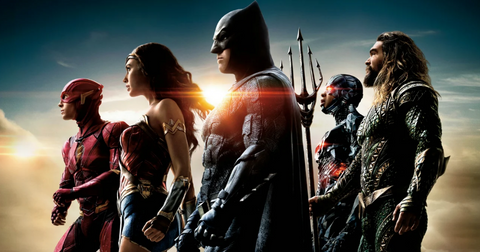 What is the Snyder cut of Justice League?
Zack Snyder is no stranger to big box office successes, especially when it comes to comic book adaptations. 300, Watchmen and Man of Steel, despite not resonating with critics or fans, went on to make tons of money (well, not Watchmen). Apparently, his final cut of the maligned Justice League movie was way better than what was ultimately released in theaters, and is the topic of fierce discussion among DC fans.
Zack sadly had to step away from the movie due to a family tragedy after his daughter committed suicide, which prompted Warner Bros. to enlist the help of Joss Whedon to pare the movie's run-time to a more manageable two hours and put some comedy in it, something Marvel's been doing quite well.
The experiment didn't work out in Justice League's favor, however. While the flick grossed some $657 million worldwide, it was still a bomb: its break-even figure was $750 million.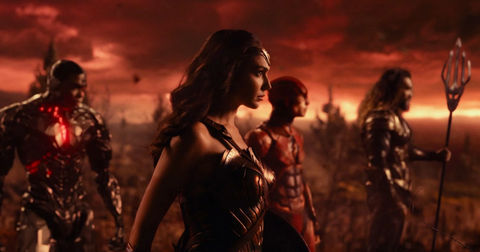 DC hopefuls have been clamoring for a Snyder cut before any evidence of its existence even surfaced on the internet, but Joker's recent tremendous success has even more people asking for it. Why is that? Well, that's because of a fundamental "difference" between Marvel and DC franchises.
It's no secret that Nolan's Batman films made a ton of money, and it's because of this perception of DC and Marvel comics.
DC has always been seen as the more "serious" or "dark" brand, and Joker's profits definitely seem to support that perception. Say what you want about Todd Phillips' politics or comments about "woke culture" but the man hit the nail on the head when it came to directing the Joaquin Phoenix-led film. It picked a distinctively, almost melodramatically tragic and grisly vision for the villain's origin story that may have just given DC the rubric for future franchise success.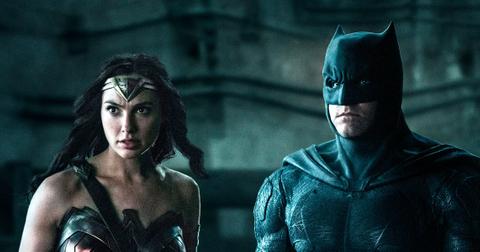 While Marvel got its mojo from what Favreau and Downey Jr. established, DC and Warner Bros. could learn a lot from the Phillips-Phoenix collaboration on Joker, embracing that "dark" side of DC comics — it's kind of incredible that a movie with a $55 million budget managed to gross over a billion worldwide, get the Golden Lion, and is now in Academy contention.
Zack Snyder's movies, while not as nihilistic as Joker, never attempted to be reheated versions of Marvel flicks.
It's one thing for fans to clamor for a re-release of a major motion picture, but when the film's high profile stars, Ben Affleck, Gal Gadot, and Ray Fisher, all begin asking for it on social media, that's a whole other animal. Zack Snyder quoted the stars himself, which seems to hint that Justice League will be re-edited and distributed for fans to see the movie that the successful director had intended for audiences since the beginning.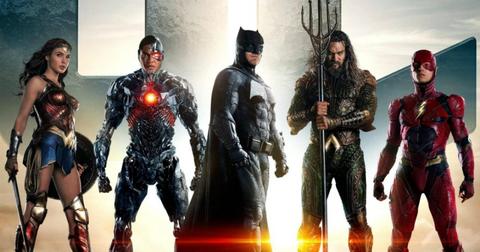 Does the Snyder cut already exist?
Kinda. It's more a blueprint of what the director wanted, with special effects not fully fleshed out and color corrected, but it does exist. Should Warner Bros. decide to release it, it'd certainly cost post-production a few million, which might not happen seeing as its first release already cost the studio $93 million.
So what're fans to do? I've got an idea: pre-purchase tickets to see it Kickstarter style. If Warner Bros. can raise $150 million to cover renewed post-production fees, plus help recoup the initial $93 million they lost, that'll give them a little bit of money to market the Snyder cut and maybe get some mileage out of a film mired in controversy. Would you be down to watch the Snyder cut if it's ever released?