How to Still Trick-or-Treat While Social Distancing
The current COVID-19 pandemic has made Halloween a little difficult this year. Here are the best ways to social distance while trick-or-treating.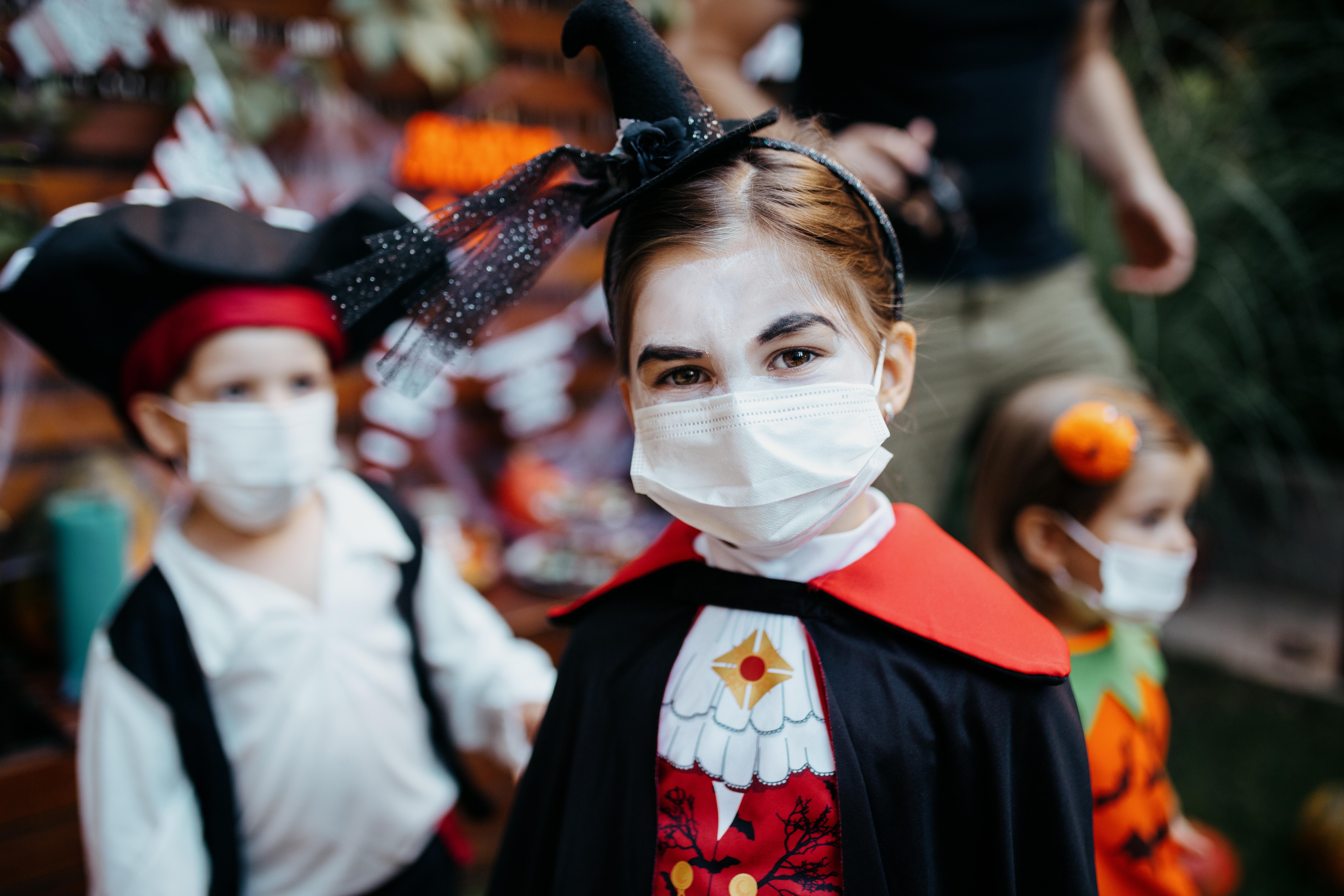 The current and seemingly endless social distancing guidelines to help prevent the spread of the current COVID-19 pandemic have made Halloween a little complicated this year. While it's easy to believe donning a costume with a mask and staying six feet from other trick-or-treaters will be enough, it's not that simple.
Luckily, there are some ways to still have fun this Halloween while preventing potential exposure to the virus. Here are some social distance-friendly trick-or-treating ideas.
Article continues below advertisement
First things first: Is Halloween canceled?
While 2020 and the coronavirus pandemic seem to have taken almost everything we once enjoyed doing from us, it seems that Halloween is one thing we might be able to enjoy this year — though, it definitely won't look like it usually does.
Before you try to make any plans, it's best to see what the current regulations are for your area. Every state, county, and even city has its own guidelines for how they're currently handling social distance rules, so it's best to check on those first.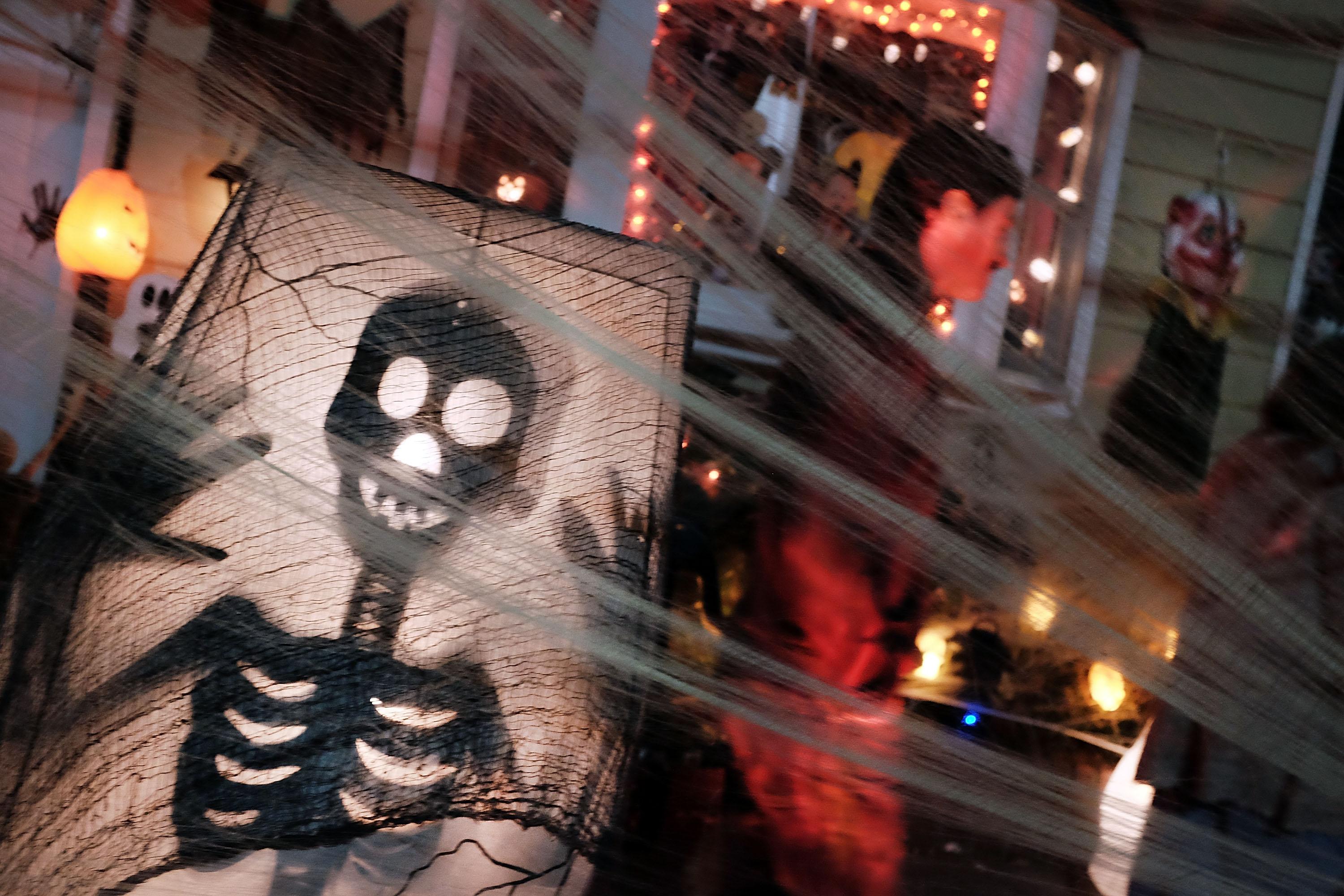 Article continues below advertisement
Drop off candy instead of going door-to-door.
In an effort to reduce face-to-face interaction, you and a few of your neighborhood friends can arrange to drop off candy at each other's houses in place of the traditional door-to-door method. Let the kids still have fun and dress up while you drive around to your friends' places, and come home to a pile of candy on your doorstep!
If you're still worried about the potential spread of germs, just make sure to sanitize the packaging before bringing it inside and letting the kids have at it.
Plan a scavenger hunt.
Think: an Easter egg hunt, but with Halloween candy instead of eggs. If you're really worried about potential contact while trick or treating, take the festivities to your backyard by setting up a scavenger hunt for the kids.
Article continues below advertisement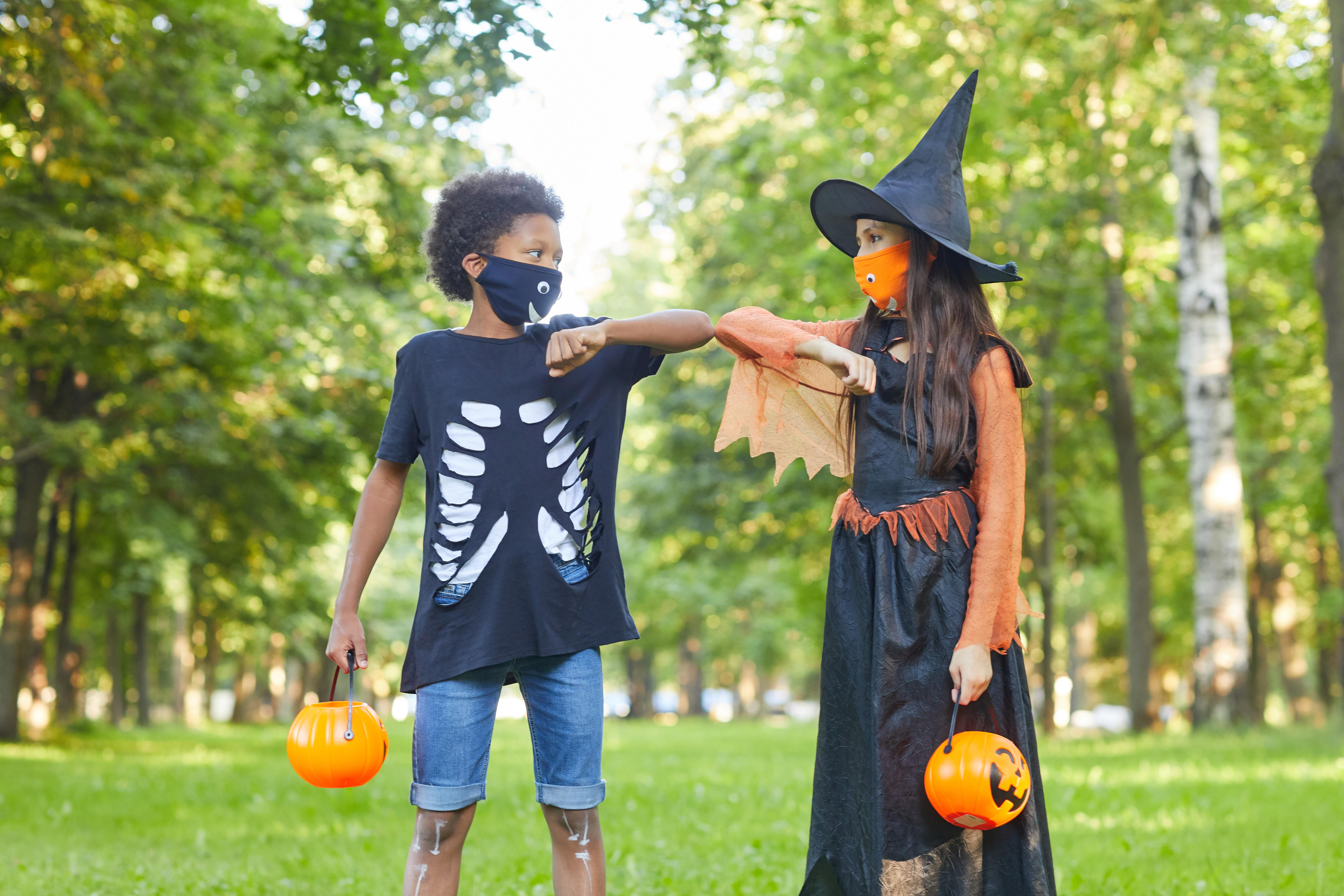 Depending on how old they are will determine how complicated it should be. If they're older, it might be good to hide the candy in less-than-obvious places, giving them hints to where they can find the biggest stash. If they're younger, scattering around the backyard should suffice.
Article continues below advertisement
Make sure to set up a socially-distanced candy stand for trick-or-treaters.
If you really insist on keeping this Halloween as traditional as possible, whether for your own sake or your kids, make sure to follow as many guidelines as possible while going out. It's best to stay in your own neighborhood instead of traveling to others — even if it means your kids won't get as stacked of a candy jackpot at the end. Also ensure your child is wearing a mask with their costume (costume masks don't count and won't keep them safe!).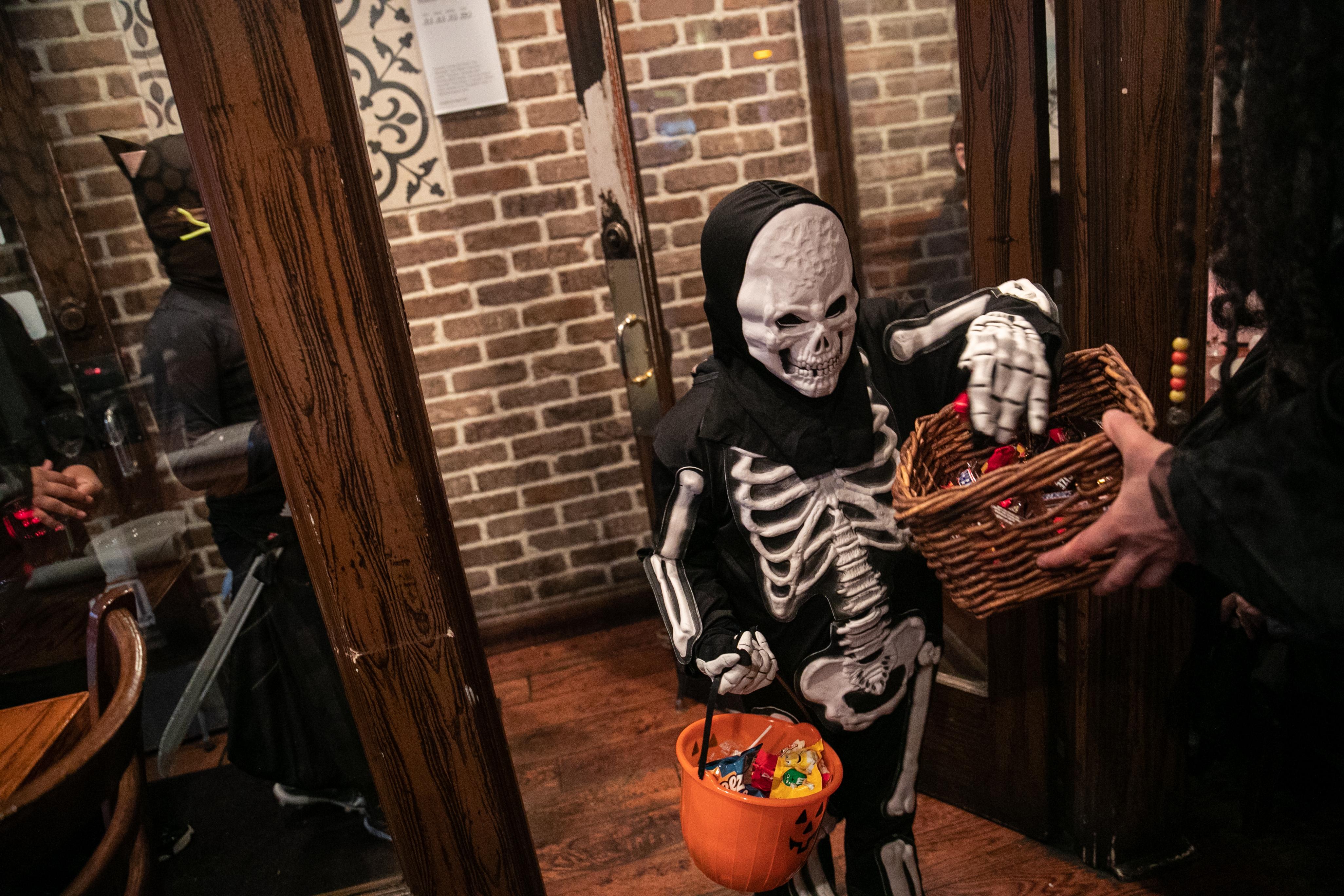 Article continues below advertisement
To do your part, set up a table a safe distance from your front porch with individually wrapped bags of candy for kids to take as they trick-or-treat. Doing this prevents people from coming too close to you, potentially breaking the six-feet minimum. By wrapping the bags individually, you're also preventing the candy from coming in contact with many children's hands, keeping it as sanitary as possible.
The best way to prevent contracting or spreading coronavirus is with thorough hand washing and social distancing. If you feel you may be experiencing symptoms of coronavirus, which include persistent cough (usually dry), fever, shortness of breath, and fatigue, please call your doctor before going to get tested. For comprehensive resources and updates, visit the CDC website. If you are experiencing anxiety about the virus, seek out mental health support from your provider or visit NAMI.org.