Barista Begs Customers to Stop These Ordering "Hacks" That Make Their Lives More Difficult
A Starbucks barista went viral on TikTok after imploring customers to try and stop saving money with ordering hacks as it makes workers' lives difficult.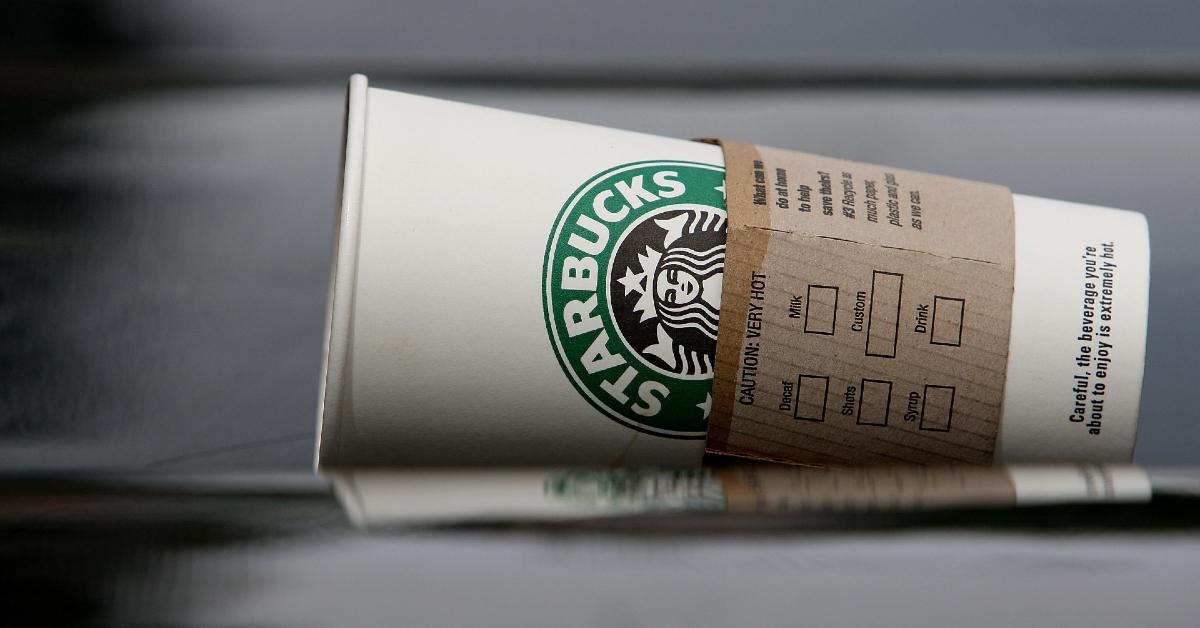 If you spend a lot of time on social media, especially TikTok, you've probably come across your fair share of money-saving hacks at fast food restaurants. A big one that's been popping up on everyone's feeds is the infamous "cheap burrito" hack at Chipotle.
Article continues below advertisement
In fact, so many people were ordering these discount burritos, the fast casual Mexican chain decided to put the kibosh on it.
Many of these "hacks" are usually discovered by folks tinkering around with mobile ordering options, specifically by toying with custom add-on options.
Customers at Chipotle and various other chains have discovered if they take the time to order items a specific way with custom add-ons, they can save some money.
The trouble is that customizations often disrupt the "flow" of employees fulfilling orders. With more time and effort required of workers, turnaround speeds slow, which is especially stressful during a rush.
You can now add this Starbucks barista to the list of food service employees who've gone on record blasting these money-saving hacks.
Article continues below advertisement
User @The_Hip_Barista stitched a video from @hellthyjunkfood who claims they were able to get a "hacked" version of an iced pumpkin spice latte for $2.45 instead of the standard $6.45 price.
That deep of a discount is sure to get a lot of people intrigued, especially if they're visiting Starbucks frequently and if they're ordering multiple beverages at once.
Article continues below advertisement

However, the TikToker encouraged folks to stop trying to finesse their local food franchises, since employees are the ones who fulfill the orders. But there's another reason he wants people to stop "hacking" drinks: because they're not the same as their-full priced counterparts.
Article continues below advertisement

"Don't. That's how. Don't. A tall iced latte will have about six ounces of milk. Grande iced latte will have about eight ounces of milk. A splash of milk is four ounces or less; it cannot be more than four ounces. So, by recipe, this drink is not supposed to be filled all the way up."
Article continues below advertisement

He continued, "Except that when we see stickers like this, we know that customers are doing a 'hack' and want the cup filled up. So we fill it up. Then we get talked to by managers saying that that's not recipe and we're wasting product and we're not supposed to be using more than four ounces for drinks like that."
Article continues below advertisement

He adds that this puts workers in a "customers vs management" dilemma. The buyer is angry because they tried to finesse the system and got less product than they'd hoped for because they saw a hack on TikTok and thought they'd get a iced PSL for $4 cheaper. And management is angry because employees aren't maximizing profits.
Article continues below advertisement

"Then the customer comes in and complains that their cup isn't filled up and so then the management tells us that we have to 'make the moment right,'" he says, referring to a customer service rule Starbucks employees are taught. "So we fill the cup up, which holds up the line, and then if it happens a couple of more times a day, then we're talking to management again about why we're doing all these things to 'make the moment right' instead of just doing it right in the first place."
Article continues below advertisement

He concluded his clip stating, "Stop with the hacks. Stop making minimum wage workers do circles for you. Just get a pumpkin spiced latte."
TikTokers who saw @the_hip_barista's post echoed his sentiments, with many baristas commenting that, while they don't care about giving shoppers a bit of extra milk, they do care about getting reamed out by their bosses.
Article continues below advertisement

Others pointed out that all of these hacks do add up at the end of the day and it could negatively affect a franchise location if they're going through more product than other stores that do follow recipes and have more money to show for it.
Article continues below advertisement

What do you think? Are you a proponent of ordering hacks? Do you think folks should be more sympathetic to minimum wage workers?