People Are Calling for a Starbucks Boycott Over Their Ban on BLM Gear
After a memo banning staff from wearing BLM gear to work, "Starbucks boycott" is trending on social media. Here's what went down.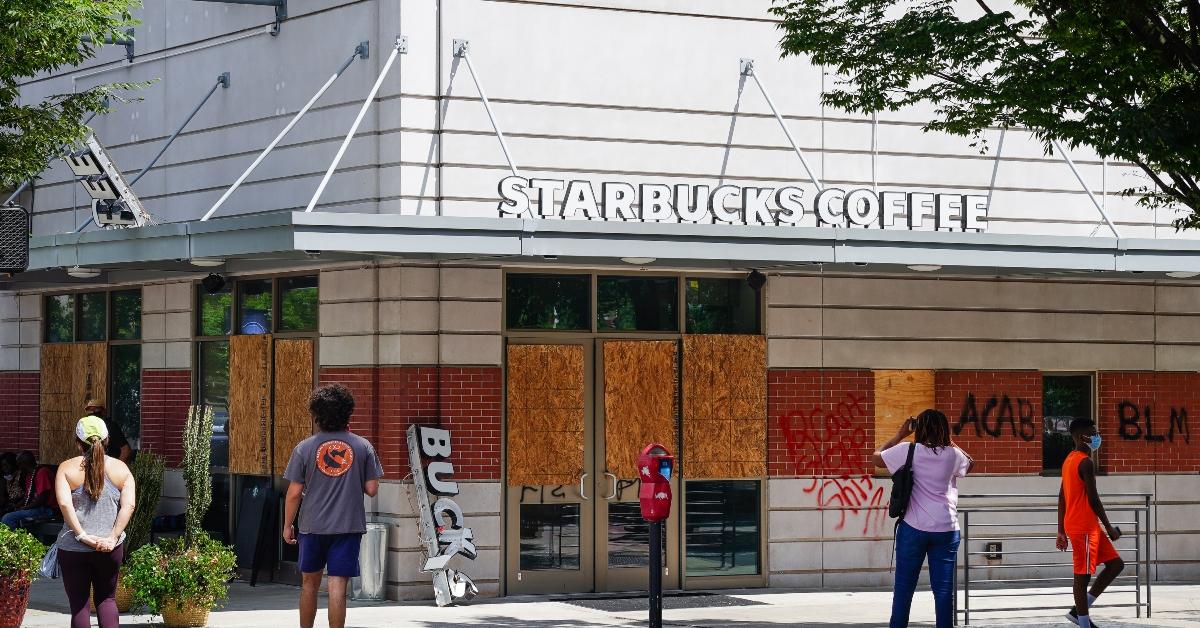 Although Seattle-based coffee chain Starbucks has released a statement aligning itself with the Black Lives Matter movement, staff in the company's stores are reporting that a new dress code policy runs counter to the public image they're trying to present. According to several sources, an internal memo told partners (as employees at Starbucks are termed) they are not permitted to wear any BLM gear to work. And for that reason, many Frappuccino fans are calling for a Starbucks boycott.
Article continues below advertisement
The Starbucks boycott started with a memo about BLM pins and buttons.
The memo that circulated among partners reiterated an existing dress code policy stating the company does not allow "buttons or pins that advocate a political, religious, or personal issue." However, as several have pointed out, the company not only allows partners to wear LGBTQIA+ pins, but they hand them out to employees, so it seems to many employees that the company is picking and choosing which issues it will stand behind.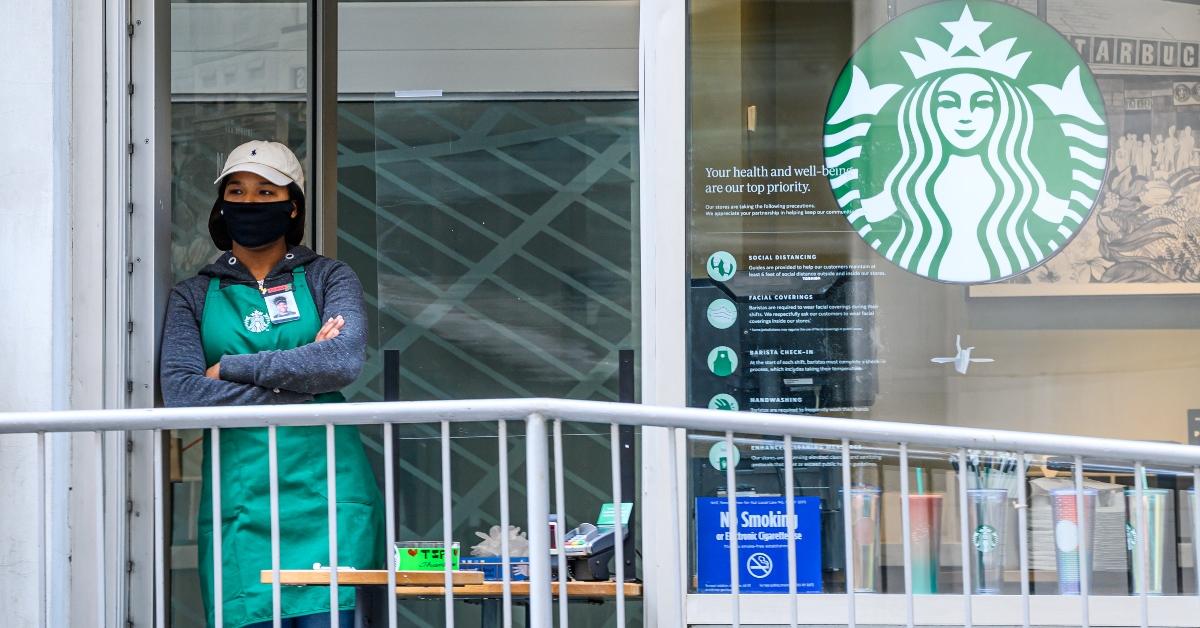 Article continues below advertisement
The memo also includes a remark from Starbucks' VP of Diversity and Inclusion Zing Shaw, who is a Black woman. Shaw warns that "there are agitators who misconstrue the fundamental principles of the Black Lives Matter movement — and in certain circumstances purposely repurpose them to amplify divisiveness."
The memo instead suggests partners order, at their expense, their own proprietary shirt purportedly designed to support the BLM movement. However its nebulous "Keep It Brewing" slogan doesn't seem clearly aligned with the cause partners are trying to represent.
Article continues below advertisement
Starbucks is not having a great week to begin with, with the announcement that they will be shuttering 400 stores in response to the drastic shift to takeout-only service during the COVID-19 pandemic. Although they plan to replace these locations with 300 stores that are optimized for carryout and pickup, it still seems the move will lead to even more job losses among its current partners.
Article continues below advertisement
And this also isn't the first time Starbucks has had to confront its shortcomings when it comes to supporting Black staff. In 2015, the company was roundly mocked for its "Race Together" campaign, which encouraged partners to engage customers in discussions about race. Essentially, the policy put partners of color in the particularly uncomfortable position of being all but forced to discuss the topics of racism and racial disparity with commuters picking up their venti iced caramel macchiatos.
Article continues below advertisement
More recently, in 2018, a customer named Brandon Ward was denied the code to the restroom (after watching a white patron getting very different treatment for the same request). Ward was later escorted from the premises by a security officer. The incident, which was recorded, triggered the company to close every store for mandatory racial bias training. The backlash also triggered the company to change its policies regarding access to its bathrooms.
As the #BoycottStarbucks hashtag continues to gain momentum, it seems the coffee chain may be ready for another sensitivity training geared toward its executive partners.