'Super Mario 3D All Stars' Is a Nintendo Switch Gamer's Dream Come True
'Super Mario 3D All Stars' carries on Nintendo's tradition of making a "greatest hits" version of their popular Mario series, but now for the Switch.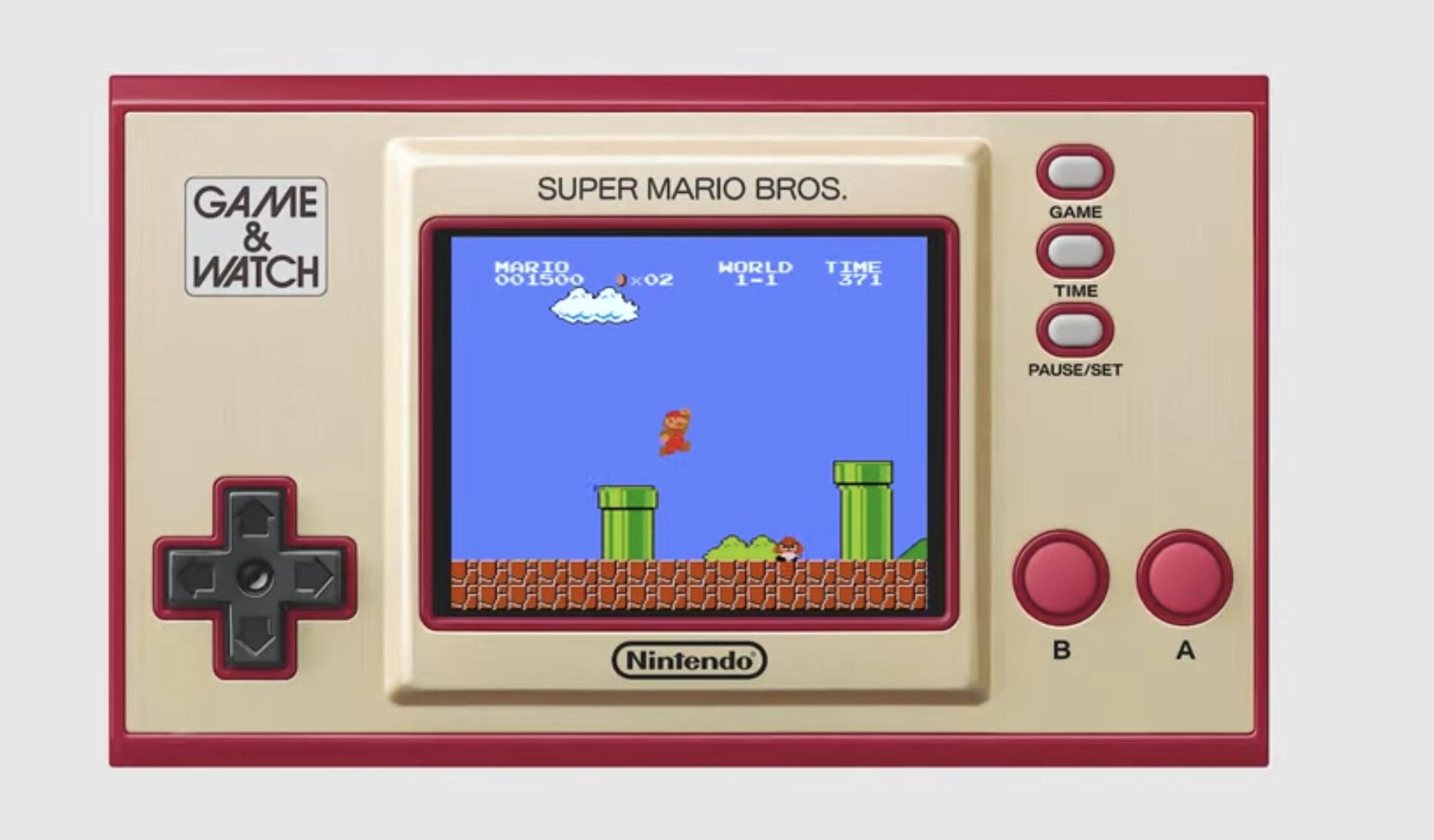 Since gaming is such a huge industry, there are insane amounts of different titles to satisfy the needs of just about any kind of gamer out there, and things can get really granular. You like puzzles set on imaginary islands that force you to figure things out yourself? Yep. First-person shooters based in alternate realities with a 1930s theme? That exists.
However, as specific are your gaming tastes are, pretty much everyone will probably love Super Mario Mario 3D All Stars on the Switch.
Article continues below advertisement
'Super Mario 3D All Stars' is a collection of remastered 'Mario' titles for the Switch.
Seriously, it's hard not to enjoy playing a Mario game or finding someone who loves gaming who isn't absolutely smitten with at least one of the major action-adventure titles. Even as a Playstation kid, when I first saw how amazing Super Mario 64 looked, I couldn't help but feel a tinge of jealousy that the console I was rocking at home didn't have a title of that caliber.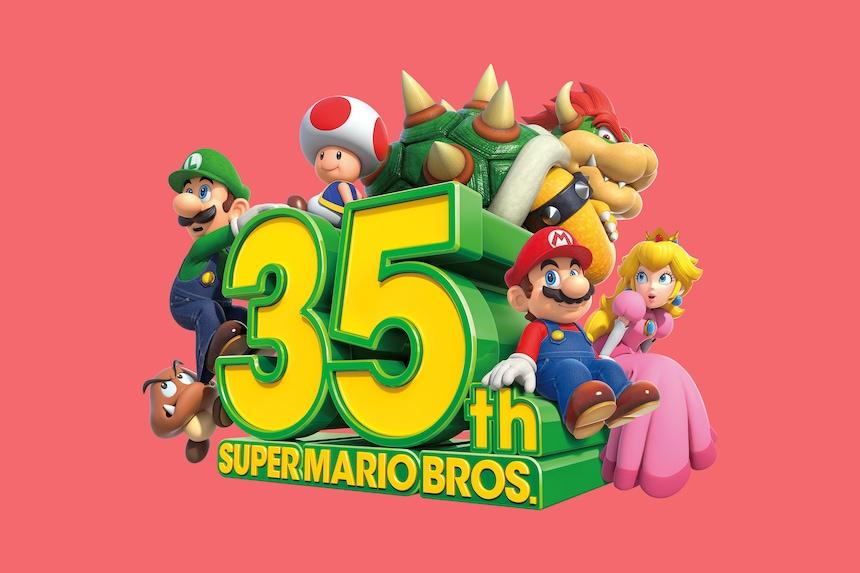 Article continues below advertisement
Nintendo's beloved Mario games are so unanimously enjoyed that whenever they release a "Greatest Hits" remastered edition of these titles, they sell like hotcakes. Super Mario All-Stars for the SNES moved a whopping 10.55 million copies, with many Super Nintendo fanatics stating that it was one of the quintessential titles that represented some of the best that the console had to offer.
And while remasters of Super Mario 64 have already been released on other platforms, it's the first time that the game will be featured alongside Super Mario Sunshine off the Gamecube and Super Mario Galaxy off the Wii, in one total package for Switch players everywhere to be released on Sept. 18, 2020.
The collection also has some cool other features too, like the ability to listen to the soundtracks of the games with your Switch's screen off.
Article continues below advertisement
Nintendo also made several other cool announcements, like a digital download release of Super Mario All-Stars for the Switch, along with Super Mario 3D World, which was a Wii U title that is coming packed with another expansion by the name of Bowser's Fury.
There will also be a Mario Bros. battle royale game that allows users to compete against 35 other players simultaneously, along with a new Mario Kart title. Yes, I know, it feels like the latest one came out, but this is a new type of M.K..
Article continues below advertisement
'Mario Kart Live: Home Circuit' is an augmented reality title.
This looks absolutely amazing: your Switch will control an actual RC kart car, piloted by everyone's favorite red-hat wearing plumber, which is outfitted with a special camera. The camera syncs to your Switch which displays on-screen enemies, power-ups, fellow racers, obstacles, you name it. It virtually transforms any area into a race track and is a nifty $99.99 hybrid Switch accessory that blends RC racing with video games.
Article continues below advertisement
Nintendo is also releasing a 35th anniversary Game & Watch console.
Retro gamers might remember Nintendo's tiny Game & Watch console, along with the weird Smash Bros. character who hilariously smashes his foes with a hammer and moves spastically. Unlike the original Game & Watch system, the new one sports a full LCD screen along with the NES version of Super Mario Bros., The Lost Levels sequel, and a new version of Game & Watch: Ball.
Article continues below advertisement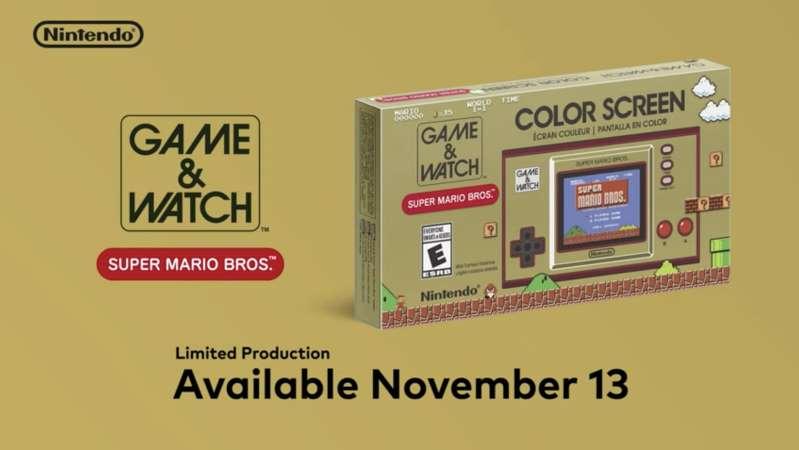 What's really cool is that it sports the same retro paint job from the OG Game & Watch, and also works as a digital clock, just like its forefather. Nintendo has also packed the collector's item with 35 other little easter eggs and touches that Mario fans will appreciate.
It'll debut on Nov. 13 for $49.99 and will have a limited production run. So, if you want to get your hands on one of these, you should act fast as other Nintendo fanatics will probably want to grab it, too.