Target Security Guard's Arm Broken After Fight With Men Who Refused to Wear Masks
The California brothers have been charged with felony battery charges after tackling a security guard to the floor and breaking his arm.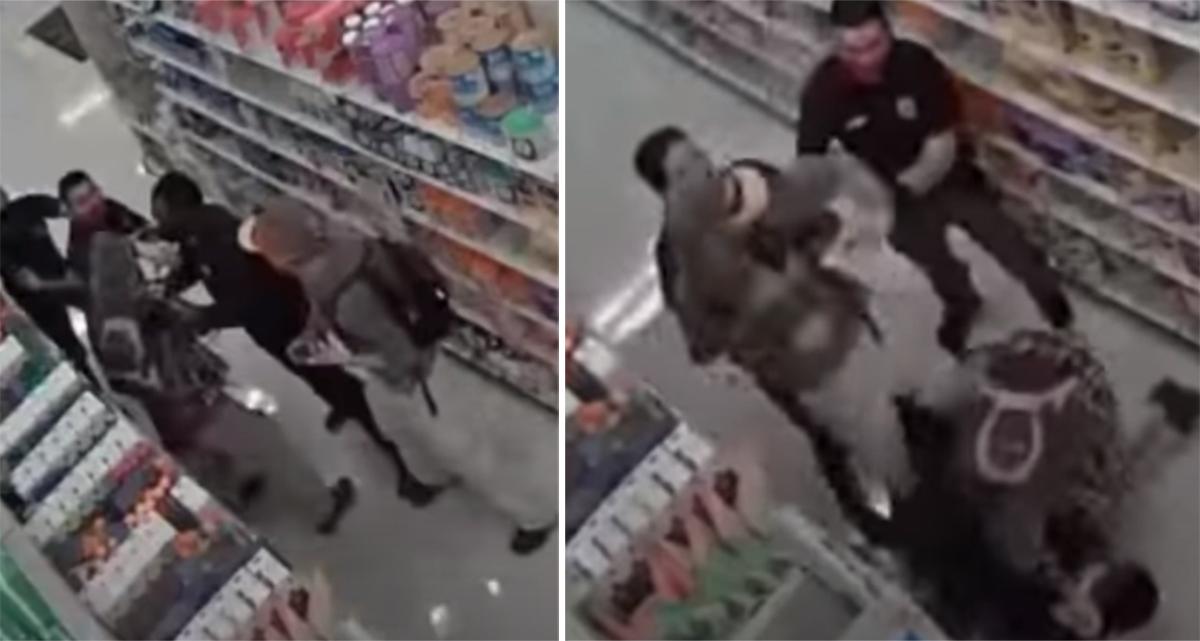 A Target security guard has been left with a broken arm after a physical confrontation with two men who refused to wear masks, according to ABC7.
Article continues below advertisement
A pair of California brothers allegedly attacked the security guard after they had refused to wear masks inside the store. Security footage released by the Los Angeles Police Department shows that the two men were being escorted out of the store in Van Nuys on May 1 — when one of the brothers suddenly swung around and hit a security guard in the face.
Article continues below advertisement
"As they approached the exit, one of the suspects suddenly and without provocation turned and punched the store employee, causing him and the suspect to fall to the floor," LAPD spokesman Officer Drake Madison told the Los Angeles Times. A fight then erupted between three members of staff and the brothers. One of the brothers shoved a guard into shelves and then grappled with him on the ground, appearing to punch him repeatedly.
The two brothers were arrested on felony battery charges, with bail set at $50,000 each. The security guard who has thrown to the floor suffered a broken arm and had to be taken to hospital.
Article continues below advertisement
Phillip Hamilton, 31, and Paul Hamilton, 29, had been confronted by staff for not wearing a face mask in the store. While California does not mandate the wearing of face masks in public, it says there is a benefit to doing so. However, many cities and counties, including Los Angeles, now require people to wear face masks while out in public.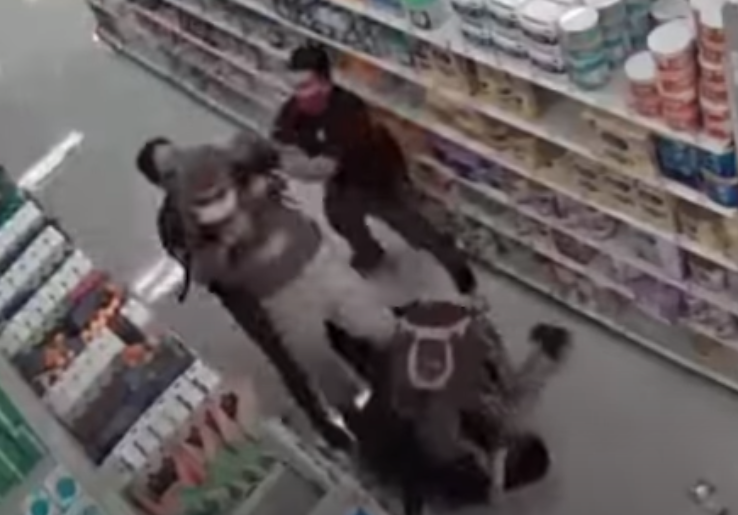 Article continues below advertisement
Lt. Jim Gavin of the LAPD says that this is the fourth fight that has erupted over face masks in Van Nuys since they became mandatory.
"Please, if you're going into a retail establishment, listen to the rules that they're asking you to follow," Gavin said, according to KTLA. "Don't confront people. Don't confront people out on the street. Allow law enforcement and health officials to enforce the mask requirement."
Target told CBS2: "At Target, the safety and security of our guests and team members is our top priority. On May 1, an unfortunate altercation occurred following a request from our team members that two guests at our Van Nuys store comply with the city order to wear face coverings while shopping. The incident resulted in the arrest of the individuals by the Los Angeles Police Department. We're grateful for the support of local police and we'll provide any information that can be helpful to their investigation."
Article continues below advertisement
Unsurprisingly, many people on social media were shocked by the footage.
"Agree with it or not. It's store policy," one user wrote. "You don't like it shop somewhere else. No different than no shirt no service."
Article continues below advertisement
Another user concluded: "This has nothing to do with whether you should or shouldn't wear a mask or whether they are necessary or not or even about constitutional rights. That freedom that makes you want to NOT wear a mask is matched by the freedom corporations & stores have to demand you wear one."
Article continues below advertisement
While another added: "No one gets paid enough to deal with this nonsense. Wear a mask, don't wear a mask. BUT, this is America and businesses have the right to close their lobbies and/or enforce their mask policies. These fools are anarchists."
The best way to prevent contracting or spreading coronavirus is with thorough hand washing and social distancing. If you feel you may be experiencing symptoms of coronavirus, which include persistent cough (usually dry), fever, shortness of breath, and fatigue, please call your doctor before going to get tested. For comprehensive resources and updates, visit the CDC website. If you are experiencing anxiety about the virus, seek out mental health support from your provider or visit NAMI.org.