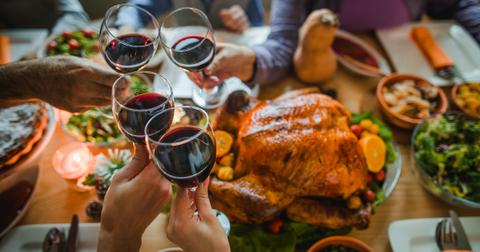 Pair These Wines With Your Favorite Thanksgiving Dishes
By Lizzy Rosenberg

Updated
Whether you're planning to feast with family on Thanksgiving, or if you're attending a Friendsgiving celebration at your BFF's apartment, you're probably starting to think about what you're going to bring.
And while concocting one of those many "saved" Pinterest recipes is always a possibility, cooking is — well — a major hassle. So, those who aren't skilled in the kitchen should consider bringing a Thanksgiving wine — luckily, each pairs impeccably with a different holiday dish.
These wines make the perfect Thanksgiving host gift:
1. Union Wine Co.'s Underwood Pinot Noir: Appetizers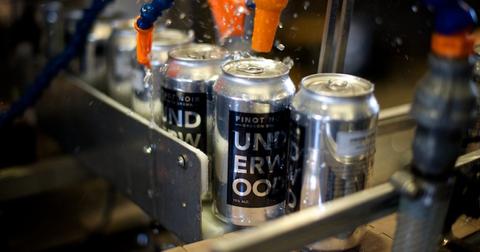 Whether you're enjoying crudités and dip, cheese, or mini weenies, Union Wine Co.'s Underwood Pinot Noir in a can is the perfect pregame to a Thanksgiving feast. With notes of cherry and chocolate, according to Union, it's the ultimate sip for prepping your palate.
And at $28 for a four-pack, you'll definitely get your money's worth.
2. USUAL Brut (Single Serve): Pre-Dinner Toast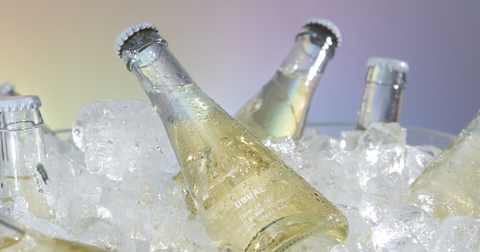 Spice up that pre-dinner toast (re: discussing what you're thankful for) with USUAL Wine's single-serve brut. According to the brand, it comes in packs of 12 and 24, and is available for pre-order right now.
Don't wait to order, though — the single-serve is in high demand.
3. Böen Chardonnay: Turkey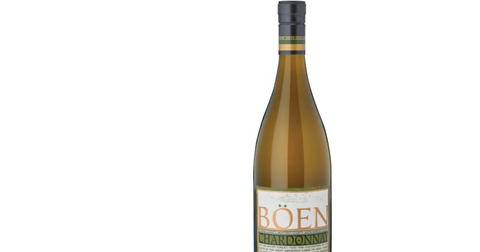 Accompanying the "guest of honor," Böen's Chardonnay goes impeccably with white and dark meat turkey, blending an aromatic combination of grapes, according to the brand. One bottle goes for $24.99 a pop.
Believe me when I say it's going to be the life of the party — it's highly drinkable and light as a feather.
4. Mayacamas Merlot: Stuffing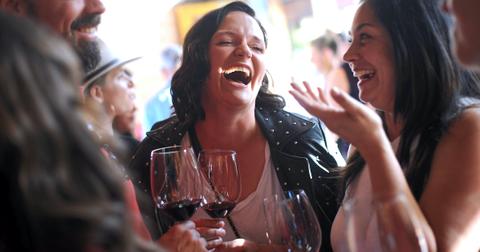 Whether you dress your stuffing with sausage, dried fruit, or simply a mish-mosh of veggies, Mayacamas' 2015 merlot features notes of ripe cherries and rose petals, according to the brand, making it the perfect accompaniment to the flavorful side dish.
At $60 per 750-milliliter bottle, it definitely isn't cheap, but it's safe to say your host will thank you.
5. Cooper & Thief High West Rye Barrel Aged Cabernet Sauvignon: Ham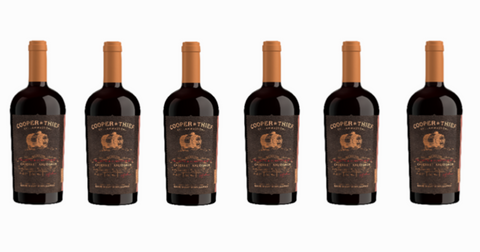 This full-bodied cab was aged in ex-High West Distillery Rye Whiskey barrels for six months, resulting in a delectably smoky flavor (aka the perfect partner in crime to a smoky-yet-sweet ham).
At $60 a bottle, this one is considered to be a bit pricey. But, your whiskey-loving dads and cousins will undoubtedly appreciate it.
6. Target's Collection Prosecco: Roasted Vegetables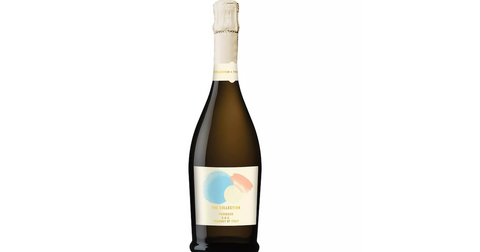 On the other hand, if you're looking for something light (and a little less pricey!) Target's Collection Prosecco goes for $9.99 a bottle, and it's a sweet sidekick to any and all roasted veggies.
So, will I be sipping this alongside some acorn squash later this month? The answer is "absolutely."
7. JaM Cellars' Cabernet Sauvignon: Mac & Cheese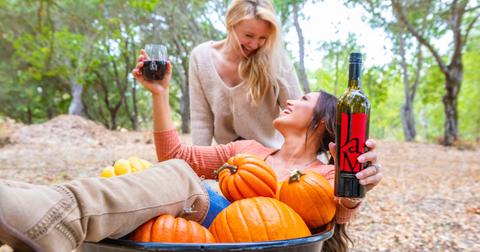 Like the beloved, heart-warming comfort food, JaM Cellars' Cab tastes like a giant hug. With fruity, oaky notes and a soft vanilla finish, it perfectly pairs with warm, pillowy goodness like mac and cheese.
8. 2017 Kendall-Jackson Vintner's Reserve Chardonnay: Sweet Potato Casserole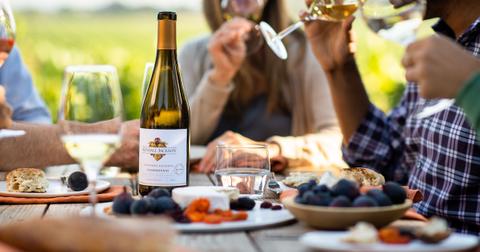 9. Adobe Road Winery's Redline: Pumpkin Pie
Kicking off our ~dessert lineup~ is Adobe Road Winery's Redline, which costs $35 a bottle, according to the brand. It blends Cabernet Sauvignon, Zinfandel, Syrah, Petite Sirah, and Malbec, making for a delicious (and decadent) after-dinner sip.
10. Bodegas Volver Tempranillo: Apple Pie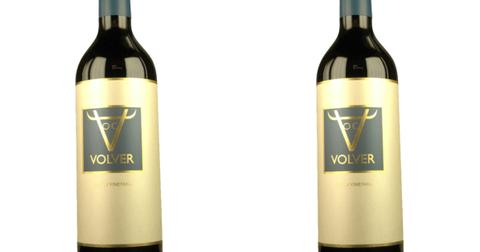 Bodegas Volver Tempranillo is a Spanish blend of grapes, giving off juicy hints of licorice and black currants, per the brand. One bottle goes for $16.
Although this one pairs impeccably with just about anything, it's seriously heaven alongside a slice of apple pie and a scoop of vanilla ice cream.
11. 7 Deadly Zinfandel: Chocolate Cream Pie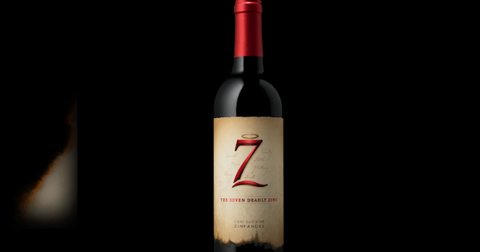 Despite its name, 7 Deadly Wines' 2016 Zinfandel will bring you to life after falling into that dreaded food coma. According to the brand, it's full-bodied and balanced, emitting flavors of berries and spice.
Since it's said to pair well with Dark Chocolate, we recommend sipping it to wash down that last bite of chocolate cream pie. Each bottle costs $16.
12. Moët & Chandon Grand Vintage 2012: End-of-the-night toast
For $75, this Extra Brut is pricey but oh so nice. It's light, fruity, and slightly nutty, making for a not-too-filling end of the night treat.
Cooking isn't always in the cards, but bringing a bottle is always greatly appreciated. And there's no denying these sips will make your Thanksgiving feast extra special. Cheers!