These Are the Essential 'Bachelor' Spoilers You Need to Know Ahead of the Premiere
'The Bachelor' spoilers are here — find out who gets the first impression rose, who causes drama and who to pay attention to during the premiere.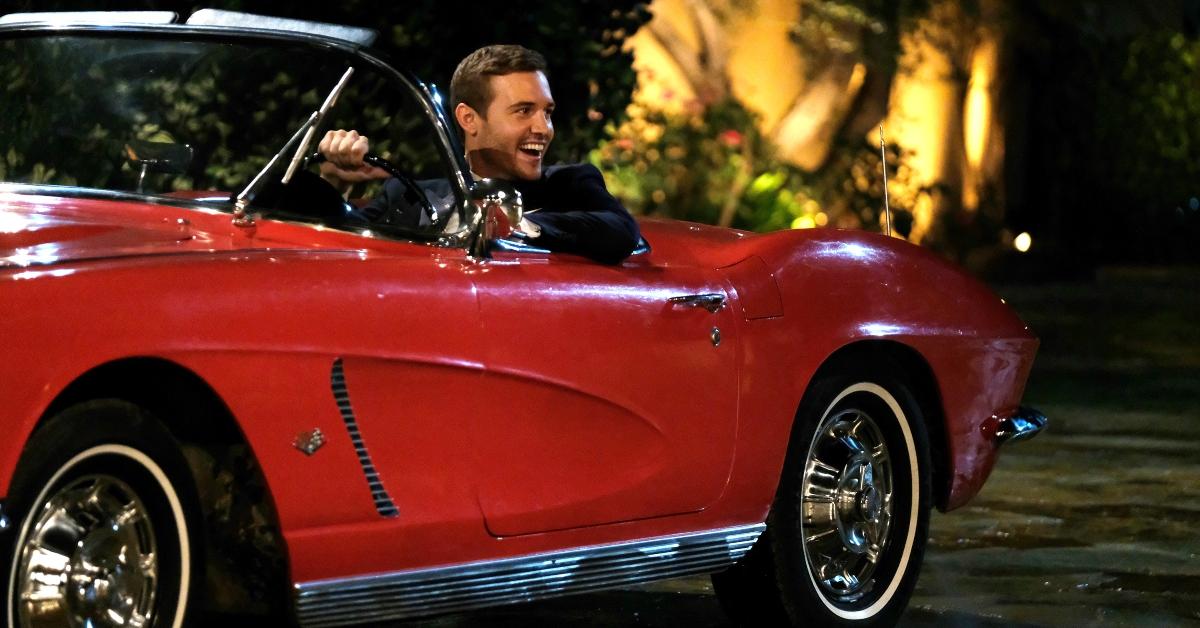 More than five months after Hannah Brown's season of The Bachelorette concluded, Peter Weber is finally taking flight to find love on The Bachelor. The pilot begins his journey to everlasting love on Jan. 6, and fans are more than eager to find out who will be accepting his final rose.
While it's entertaining to watch the season unfold without knowing what to expect, let's be real: it's even better to know what's going to happen on The Bachelor.
Article continues below advertisement
Thanks to super sleuths on the internet, and Reality Steve, we've uncovered what you will want to know ahead of The Bachelor premiere. Who gets the first impression rose? Who causes the most drama? Who should you look out for during the premiere? Read on to find out The Bachelor spoilers for Peter Weber's season.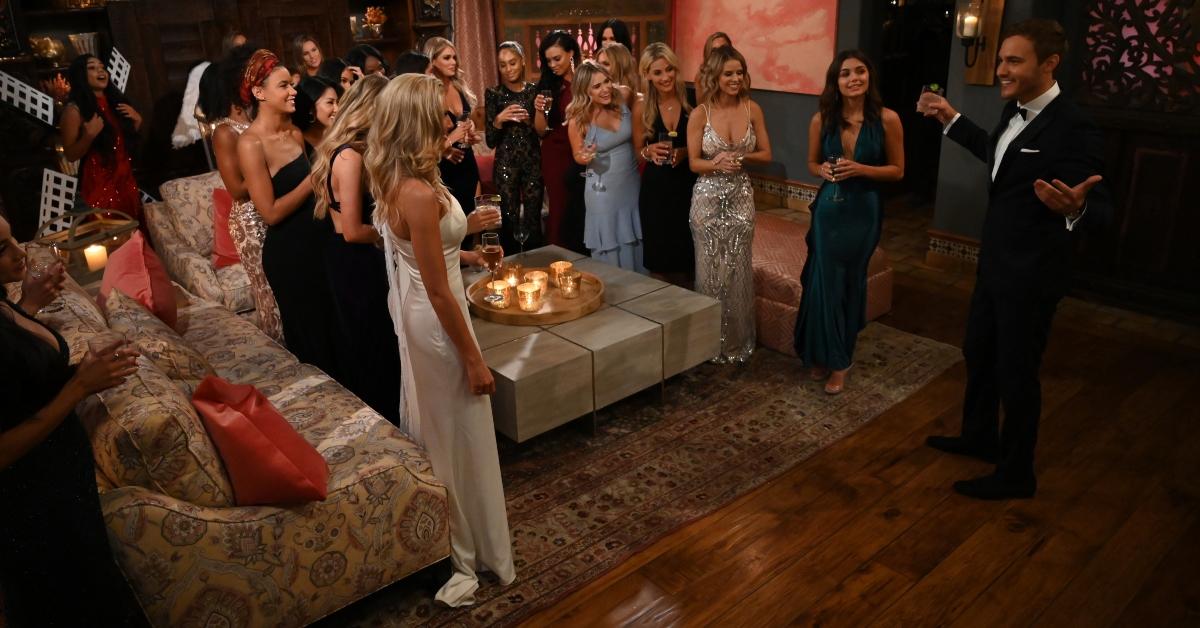 Article continues below advertisement
Who gets Peter Weber's first impression rose? (The Bachelor spoilers ahead!)
While many write off the first impression rose because it's often just based on physical attraction and a short interaction, it really sets the tone for The Bachelor or Bachelorette's season. Whoever the lead picks often becomes an early front runner, and it is usually the cause for some drama.
According to Reality Steve, Hannah Ann Sluss will be getting Peter's first impression rose, and we can't say we're surprised. Hannah Ann's Bachelor bio hints at her being a southern belle, and we already know Peter is a sucker for southerners named Hannah based on his run on The Bachelorette (and in the windmill).
Article continues below advertisement
Like some of the first impression rose winners in the past, Hannah Ann isn't on the show to make friends. It's also been reported that she will involve herself in the drama during the season, and she's one of the women who will be aggressive about making sure she gets her time with Peter (aka you'll be hearing her say, "Can I steal Peter away" on a loop all season long).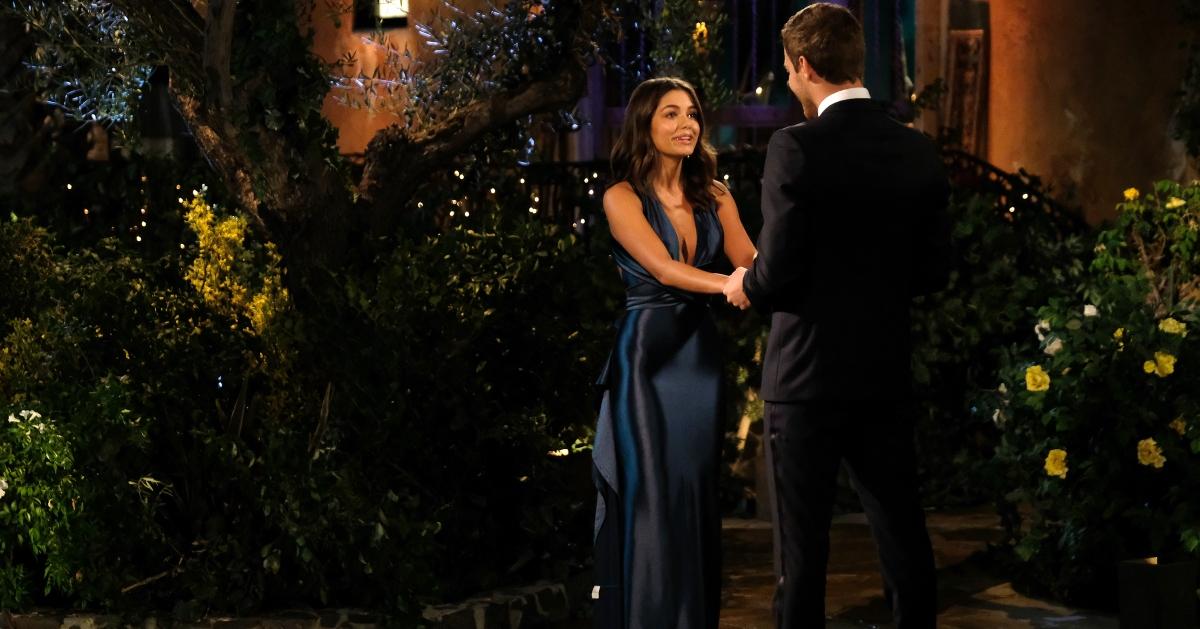 Article continues below advertisement
In case this couldn't get any more confusing with the amount of Hannahs involved, Hannah Ann is also best friends off-screen with Hannah Godwin, who appeared on Colton's season and on Bachelor in Paradise Season 6.
Why is Hannah Brown on The Bachelor?
One of the most talked-about moments from the trailer is when none other than Hannah Brown emerges from the limo on Night 1. While some hoped that Hannah Brown would possibly join the cast for another full season, we knew that couldn't be true considering the fact that the season filmed while she was competing on (and ultimately winning) Dancing with the Stars.
Article continues below advertisement
It has been revealed by Reality Steve that Hannah returns to give Peter back his pilot wings pin, which he gave her during the premiere of her season of The Bachelorette. But, it's clear that Peter still isn't over Hannah, as he gets emotional when telling the other women about why she made a cameo at the Mansion.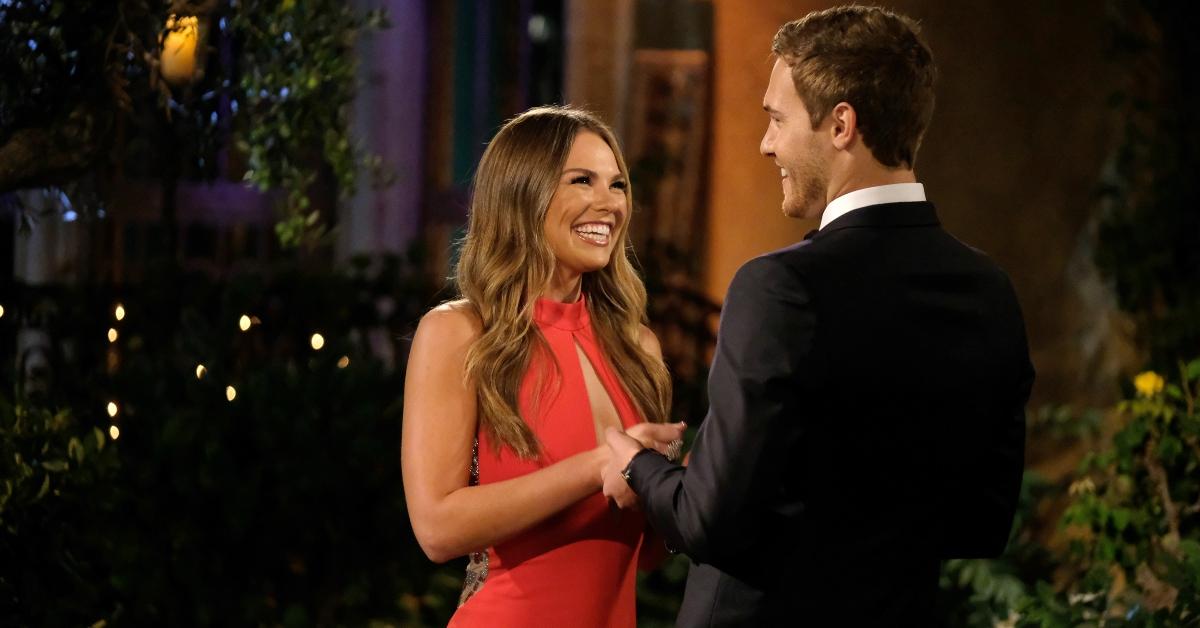 Article continues below advertisement
Hannah Brown will also reportedly make an appearance on a group date later in the season, before the cast begins traveling outside of L.A. When discussing sex stories during said group date, Peter allegedly gets reminded of his night with Hannah Brown in the fantasy suite. He then cancels part of the date because of his emotions, and it's believed to be one of the more dramatic moments from the season.
Of course, he'll eventually come to grips with the breakup and move forward with the rest of the season.
This season of The Bachelor is truly unlike any other for this reason. 
Host Chris Harrison says every single season that "it's the most dramatic one yet," but there is something done during the premiere episode that has never been seen before. According to Reality Steve, a clip from the finale episode will be shown in the first scene of the premiere.
Ahead of the final rose ceremony aka when Peter would be proposing, Chris Harrison tells Peter breaking news about one of the remaining women.
Article continues below advertisement
Chris apparently proceeds to tell Peter shocking news that production just learned about ahead of his final choice. While some viewers assumed this would be about the drama surrounding Victoria Fuller, who has been accused of being a homewrecker in her hometown of Virginia Beach, it has not been confirmed what exactly Chris was referring to. Plus, Victoria will apparently be sent home ahead of the finale.
Article continues below advertisement
The clip will also reveal that Peter is upset by the news, and he even says it was "the last thing" he needed to hear before proposing. This news affects Peter so much that there's not a traditional ending to the season.
Who wins Peter's season of The Bachelor?
While it's worthwhile to learn when some of the major drama will occur on Peter's season, what many really want to know is who will get a Neil Lane engagement ring from him in the finale. Unlike other seasons of the show, which get spoiled before the premiere even airs, spoiler extraordinaire Reality Steve is stumped when it comes to who the winner is.
Article continues below advertisement
The site reported that Madison Prewett and Hannah Sluss (it appears as if his first impression rose instincts were right on) are Peter's top two picks, but that he actually doesn't get engaged to anyone. There are a few rumors as to why this is the case.
This lack of engagement could be related to Chris Harrison's dramatic admission ahead of the proposal, or it could be because Peter wasn't able to secure a family blessing from one of the finalists. Reality Steve reported that Madison's father did not give Peter permission to ask for Madison's hand. Because Madison is from Alabama, we can assume that she and her family might be traditional, so this lack of blessing would be a pretty big deal for her.
Article continues below advertisement
But, there is no clarity (yet) about whether Hannah Ann or Madison is Peter's final pick. He, of course, could have also gone totally off-script and pulled a Brad Womack and not picked either of the women. Or, maybe he followed in Colton's footsteps and just chose to get to know his final choice in a more traditional way... by actually dating her.
The three-part premiere of Peter's season of The Bachelor debuts on Jan. 6 at 8 p.m. on ABC, and it can also be streamed after on Hulu. Regular two-hour episodes will air on Mondays at 8 p.m.