'Bachelor' Fans Want to Know When Victoria Will Go Home — Here's the 4-1-1
Victoria has been dubbed the villain on 'The Bachelor" and fans are wondering when she goes home.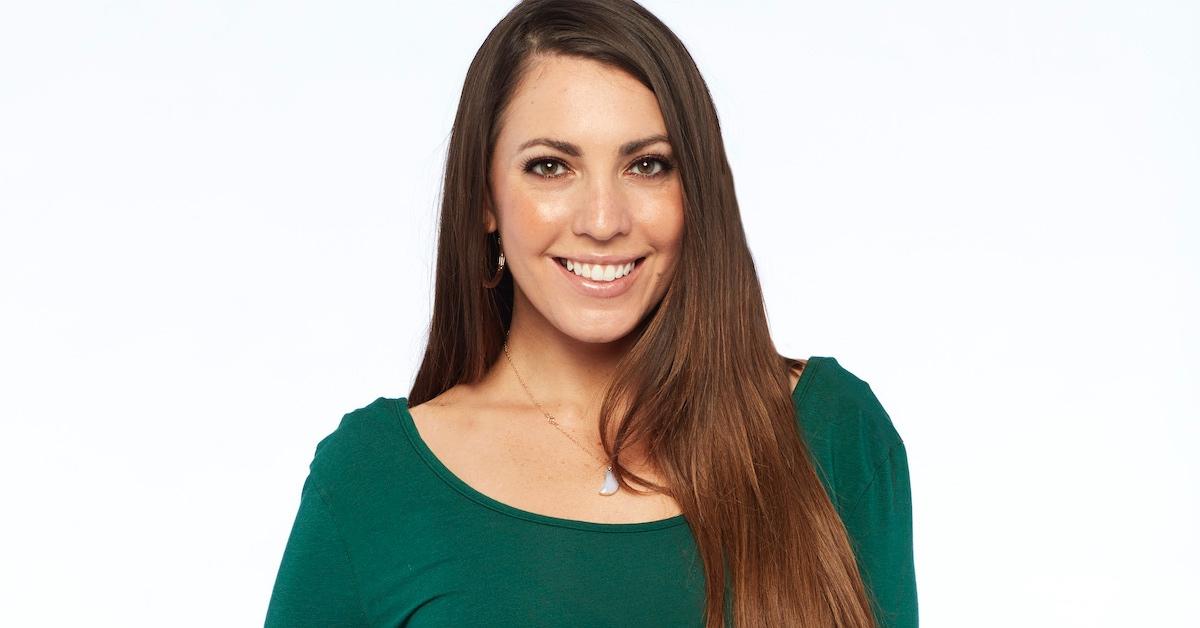 If you're a fan of The Bachelor, then you know that every season has its share of villains. Season 14's Vienna Girardi fought for Jake's heart by manipulating and taunting other women. Krystal Nielson on Arie Luyendyk Jr.'s season was criticized for her condescending nature, and Victoria Fuller from Peter Weber's season was full of drama. We can honestly go on for days.
Article continues below advertisement
However, when it comes to Season 25 of The Bachelor, fans have come to a consensus that Victoria Larson is bad news. In fact, many viewers want to know when exactly she goes home so we can move forward without the drama. Here's the tea.
So, when exactly does Victoria take a hike?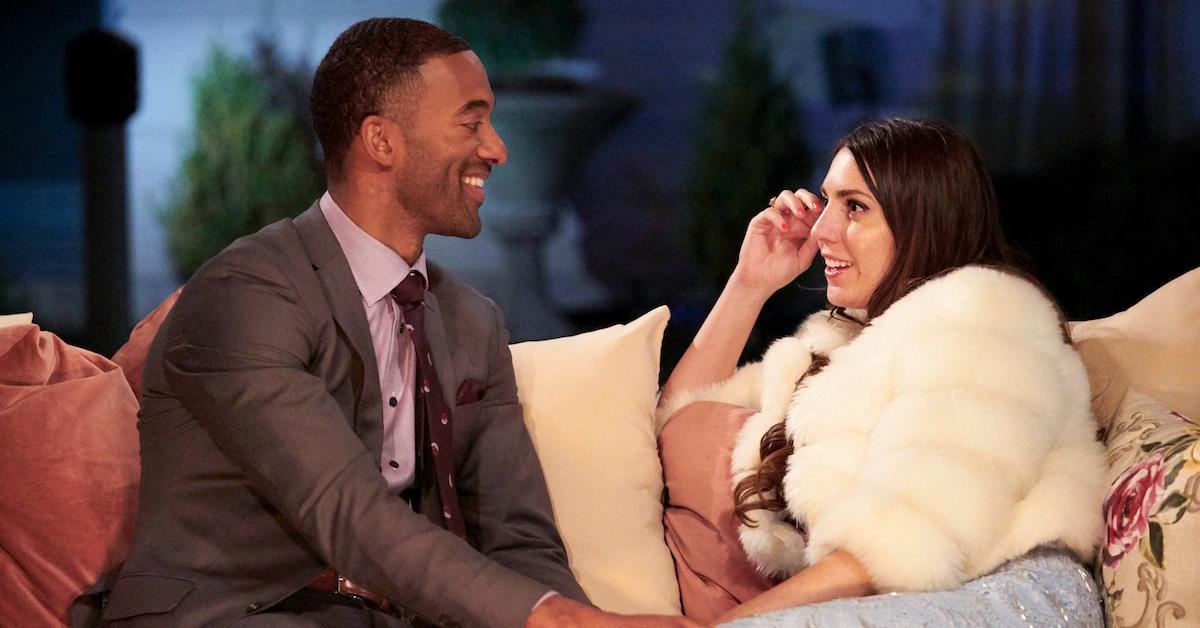 Article continues below advertisement
There's no denying that Victoria is one of the most controversial contestants on the show. From labeling herself "Queen" to flat out bullying other women on the show (#JusticeForMarylynn), it's safe to say that her time is up. However, in the world of The Bachelor, it's hard to tell when it will be the last night for any contestant.
That said, there is a chance that Victoria gets sent home in the next episode. After all, she already rubbed many women the wrong way. She lied and bullied Marylynn, and she also treated Sarah horribly after the last group date. And while Matt has not seen the footage, another contestant may very well let him in on what's actually going on when he's not around.
Article continues below advertisement
There have been talks about Victoria being a producer plant.
No season of The Bachelor is complete without talks of there being a producer plant among viewers. And Victoria is the latest contestant to be dubbed the producer plant of this season. Fans seriously believe the hype.
Article continues below advertisement
If you look at the way she started her time on the show to where she is now, we have to admit that the rumor that she was brought on by producers to stir up trouble doesn't seem too far-fetched. After all, there has to be some type of drama on the season to keep viewers interested.
Many fans have been pretty vocal about their disdain for Victoria and the producers.
Article continues below advertisement
Article continues below advertisement
It seems that 'The Bachelor' fans have more of a reason to loathe Victoria.
It's no secret that many of The Bachelor contestants have a few skeletons in their closets. In past seasons, some were accused of everything from being homewreckers to wanting to further their careers. And this season is no different.
It seems as if Victoria is officially in the hot seat, with her past coming to light. According to The U.S. Sun, years before she was on the show, Victoria was arrested for stealing nearly $300 worth of groceries from a Florida grocery store. After spending two nights in jail, she was later released after posting bond.
Article continues below advertisement
Later, she was charged in court with petit theft charges and accepted a plea. The site reports that she was sentenced to two days in jail, which she was already credited for.
Article continues below advertisement
She was ordered to six months probation, and she had to pay back hundreds of dollars in fees. She was also forced to attend theft school.
Victoria also was ordered to have no further contact with the Publix grocery store at which she committed the crime.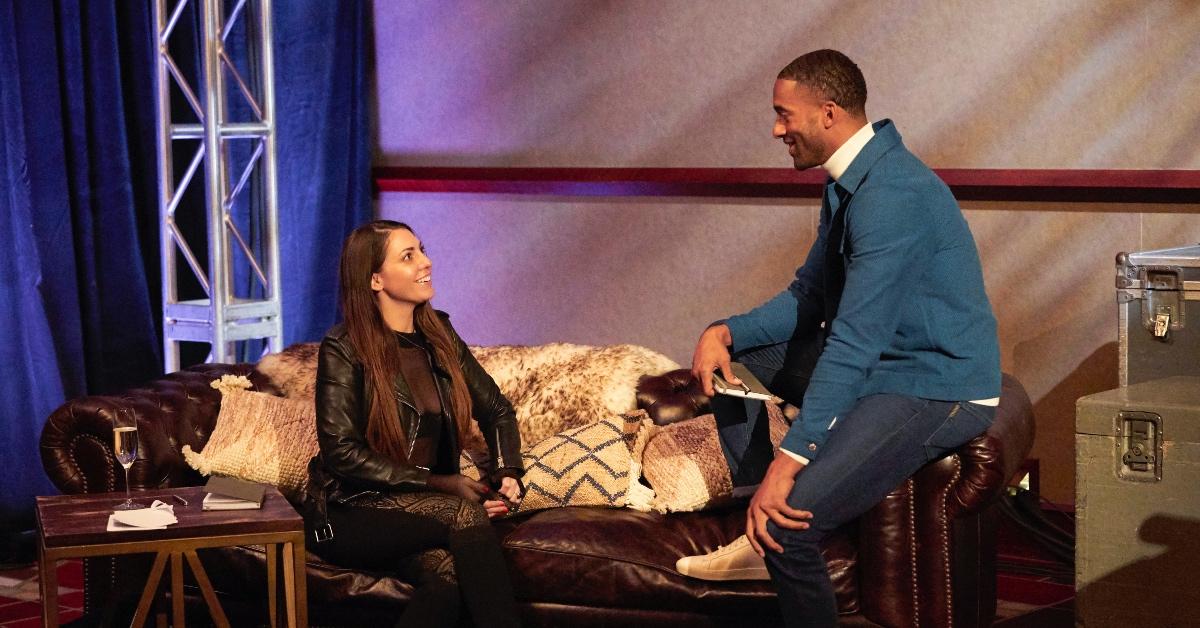 With this new information circulating, we're sure that fans will want her off the show even more. After all, since when does a 'Queen" steal?
There's never any indication of where things will turn on The Bachelor, but there is a possibility that fans will get their wish and Victoria will be gone sooner rather than later.
Watch The Bachelor on Mondays at 8 p.m. ET on ABC.