The Best TV and Movie Cats to Celebrate National Cat Day the Purfect Way
In honor of National Cat Day, the best cats featured in TV shows and movies over the years are here to remind you why you fell in love with them.
If you are a true lover of all things feline related, then you don't need Google to tell you when to celebrate your love of cats. But, since National Cat Day is a thing and happens once per year on Oct. 28, you're going to want to look back on the best cats from TV shows and movies.
In some ways, these productions wouldn't have been the same without particular feline friends on hand. And if you're ready to properly celebrate cats, these are some of the best you can really appreciate.
Article continues below advertisement
Rum Tum Tugger ('Cats')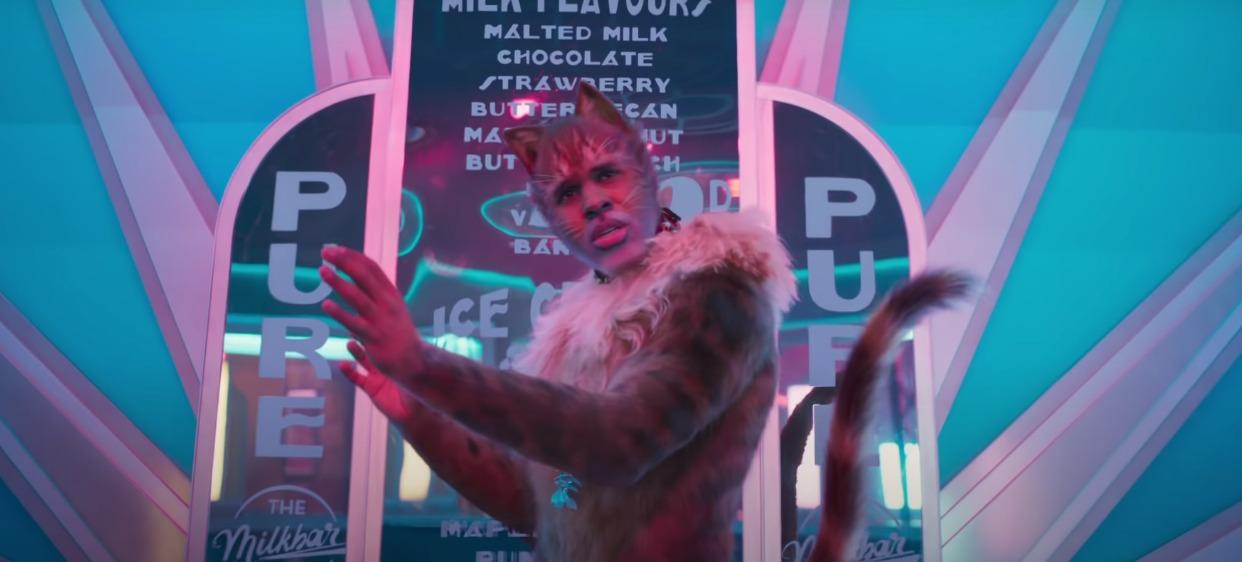 Although there are plenty of cats from the 2019 Cats movie that fans adore, Rum Tum Tugger is an easy favorite for many. His general zest for a good time and wildness makes him like so many real life cats who just don't care about the consequences of their actions. That's why we love them, though, right?
Salem ('Sabrina the Teenage Witch')
We all remember Salem, the snarky witch-turned-cat who was doomed to spend hundreds of years with the Spellman sisters. Although he started the series scheming ways to get himself turned back into a human, not the least of which was trying to manipulate poor Sabrina, he became a loyal companion by the end.
Article continues below advertisement
Garfield ('Garfield')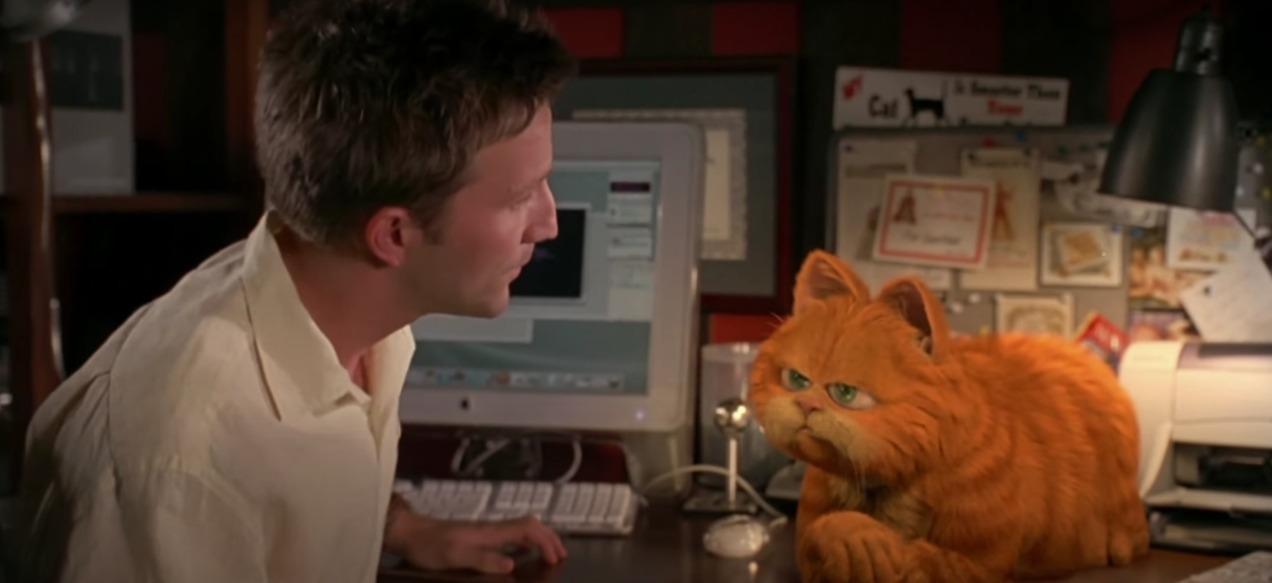 You can't talk about the best TV and movie cats and not mention Garfield, who has been the star of his own comic strip, TV show, and movie. We can forgive him for always trying to send Odie away, because as a self-aware cat, all he wanted to do was eat food and be lazy without an annoying dog in the mix. He was and will always remain so relatable.
Article continues below advertisement
Goose ('Captain Marvel')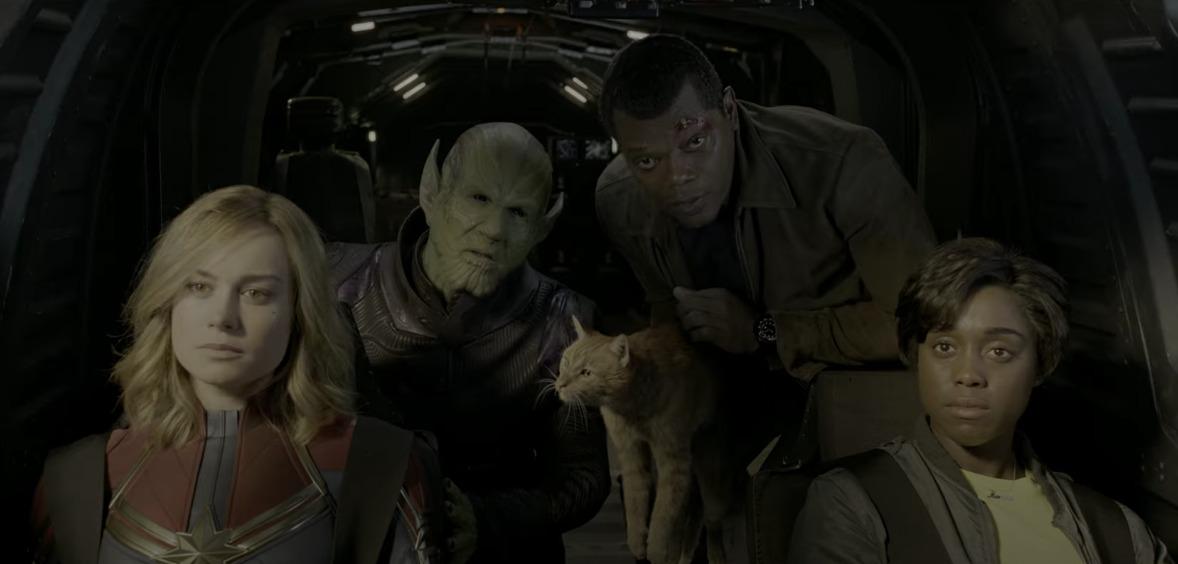 Goose is actually an alien species and was once owned by Carol Danvers' mentor, Mar-Vell. After Mar-Vell's death, the cat took to hanging around Carol and, eventually, Nick Fury. She's also the reason Nick lost his eye, much to the surprise of Marvel movie fans everywhere. For that, she gets a few well-deserved points.
Article continues below advertisement
Ferguson Michael Jordan Bishop ('New Girl')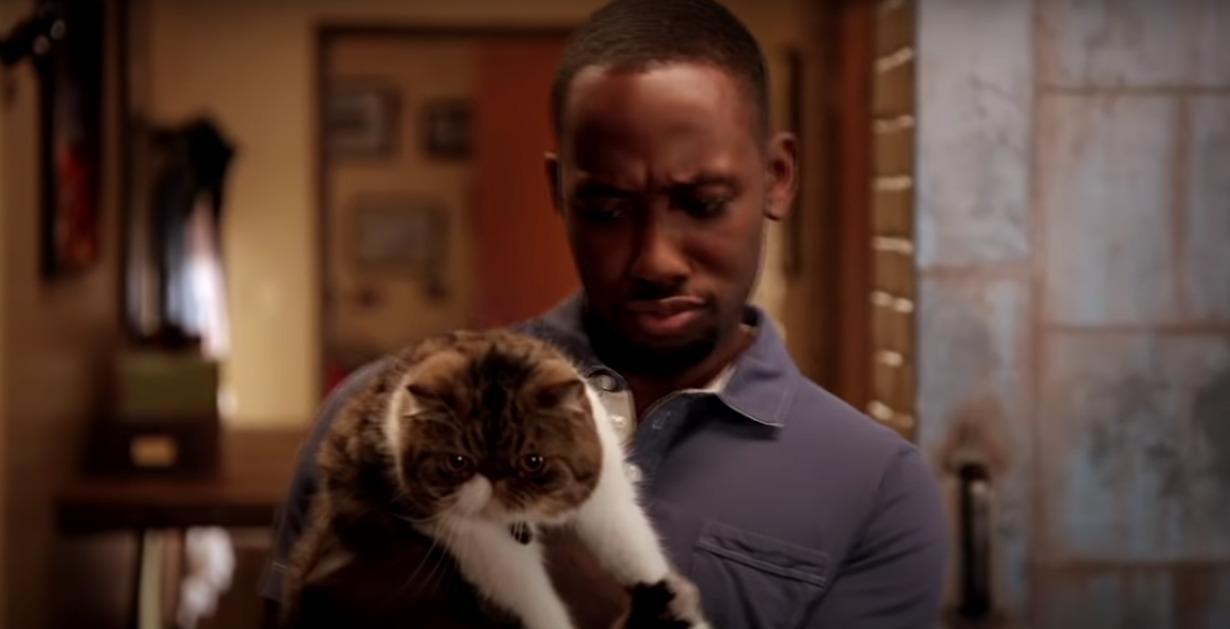 Winston agreed to babysit Ferguson for his girlfriend at the time, Daisy. But, upon being convinced that she was cheating on him, Winston made the plan to kill her cat. He couldn't go through with it, however, and after finding out Daisy did cheat on him, Winston kept Ferguson and began a series of episodes where he was a way too involved cat dad.
Article continues below advertisement
Ser Pounce ('Game of Thrones')
Ser Pounce doesn't get nearly enough time in Game of Thrones as fans would have you believe, since they spent plenty of time referencing him after his one appearance in the show. After Tommen introduced Joffrey's former pet cat to Margaery, he was never really seen or heard from again. But a cat that can escape the clutches of a psychotic Westerosi ruler is one to be reckoned with.
Article continues below advertisement
Binx ('Hocus Pocus')
While Binx wasn't born a cat and was instead turned into one by the Sanderson sisters after living as a boy named Thackery Binx, he definitely deserves a spot here. He ends up using his time as a cat for good, however, when he helps Max, Dani, and Allison defeat the sisters by the end of Hocus Pocus.
Article continues below advertisement
Jonesy ('Alien')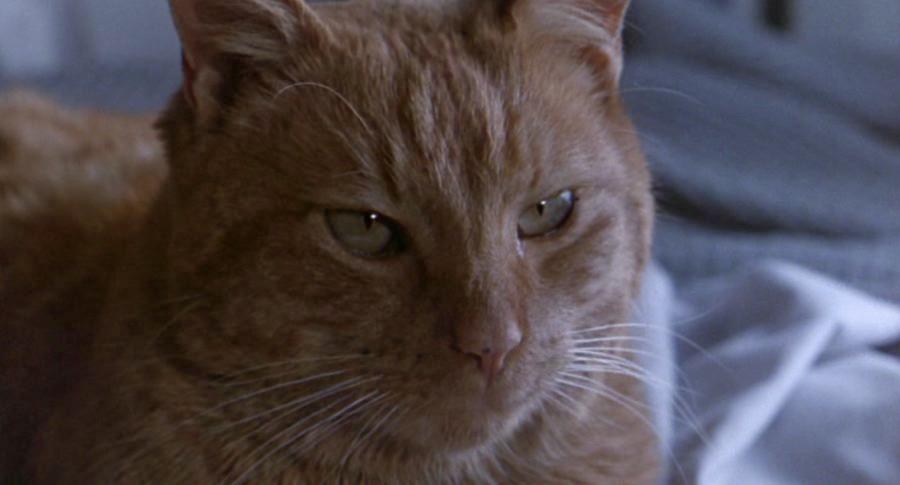 Any cat that outlives most of the crew during an alien spaceship invasion is a real MVP. Jonesy from Alien becomes Ellen Ripley's sidekick of sorts and was originally put on the ship to kill any tiny rodents who might have found their way onboard. He doesn't really save the day in any sense of the phrase, but he's a ride or die cat and you have to admire him for that.
Article continues below advertisement
Keanu ('Keanu')
The title character in Jordan Peele and Keegan-Michael Key's movie is basically the star of the pair's first lead movie following their Comedy Central sketch comedy show. Keanu gives Jordan's character a reason to go on after a bad breakup, but after losing the cat, he and his friend have to work for a gang leader who took him in order to earn him back. Keanu goes through a lot, including Jordan's character's cat calendar photography.
Article continues below advertisement
Miss Kitty Fantastico ('Buffy the Vampire Slayer')
Late in the series, the characters on Buffy the Vampire Slayer imply that Dawn once left out a crossbow that accidentally went off and killed Miss Kitty Fantastico. Still, she had a good run as Willow and Tara's kitten. She's only featured a few times in the series, but she offered one way for Tara and WIllow to bond early in their relationship.
Article continues below advertisement
If you have a cat, chances are, he or she probably won't care about any National Cat Day festivities you engage in. But celebrating your love of feline friends by looking back on these much-loved and treasured fictional cats is definitely one way to do it without incurring the wrath of your own cat companion.