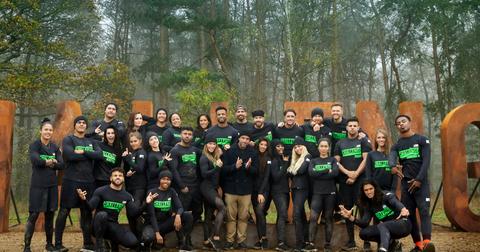 Things Are About to Get Wild on 'The Challenge: Total Madness' (SPOILERS)
By Chrissy Bobic
The only thing certain on MTV is a lack of music videos and The Challenge. But for longtime fans of the intense competition series, that's not such a bad thing, and when The Challenge: Total Madness premieres on April 1, things are slated to be more hectic, wild, and strenuous than ever. If that was even possible at this point, 35 seasons in.
Luckily, there are some spoilers for The Challenge: Total Madness to get you hyped for the new season, which includes a ton of beloved fan favorites from past seasons, along with some rookies set to make names for themselves.
But on a show like The Challenge, almost anything can happen and if you're prepared to be spoiled for what will be a maddening season (pun totally intended), then you have come to the right place.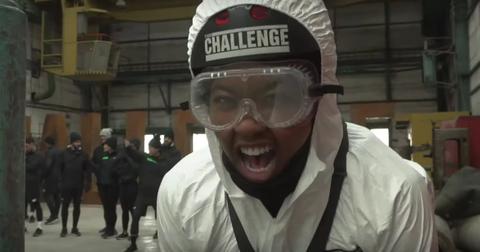 'The Challenge: Total Madness' cast is full of hardcore vets.
It isn't a season of The Challenge unless loved and hated veteran players come back to shake things up and roar their thunderous roars like the alpha males and females they think they are. This season is no different. Ashley Mitchell, Wes Bergmann, Kyle Christie, Johnny "Bananas" Devenanzio, and Dee Nguyen are among the returning vets.
And while Kyle does make it all the way to second place with rookie Kaycee Clarke from Big Brother 20 at his side, he doesn't walk away from the season a first place winner. Wes and Ashley don't even make it to the top four, which will come as a surprise to fans who have watched them not only kill in different challenges, but win seasons on their own.
The rookies could shake things up this season.
Part of the reason why the vets might be taken for fools this season could be because of the rookies who are here to prove themselves and make it to the end. Bayleigh Dayton and Chris "Swaggy C" Williams competed on Big Brother 20 together and while Swaggy C doesn't make it to the finals, Bayleigh lands in third place by the end of the season.
There's a game-changing twist.
In the past, everyone avoided the elimination rounds like the plague. Even the most confident competitors didn't want to find themselves in a competition that could potentially kick them out of the game and out of the chance to win a hefty cash prize. But with The Challenge: Total Madness, in order for competitors to make it to the final round, they have to win an elimination.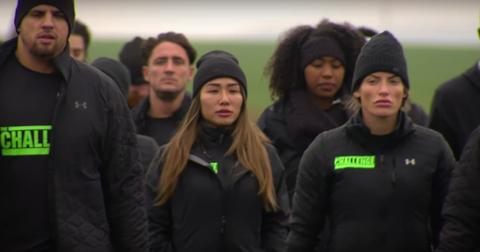 This means that some of the more seasoned vets might volunteer themselves to be put in an elimination competition in order to beat the competition on their own terms, in a way. But because this new twist means everyone will have to prove themselves by winning an elimination, the legitimate best of the best this season will be the only ones who make it to the end.
Who wins 'The Challenge: Total Madness'? Warning: major spoilers ahead.
The most important question on everyone's mind ahead of the season premiere is, of course, who wins The Challenge: Total Madness. According to PinkRose on Vevmo, who is notorious for leaking spoilers ahead of each season, there are two Challenge winners this season.
One is Jenny West, who made her debut on The Challenge: War of the Worlds 2, and the other is Johnny Bananas. Is anyone even surprised that Johnny Bananas will take yet another win to maintain his crown of Challenge champion?
Still, it will be interesting to see how the rookies and vets interact with each other in a new version of the game, wherein the competitors are forced to sleep in a bunker instead of a palatial mansion. And even though Johnny Bananas wins yet again, he will likely make new enemies on the way there.
The Challenge: Total Madness premieres on April 1 at 8 p.m. ET on MTV.