Some Think Carole Baskin Killed Don Lewis in 'Tiger King'
Netflix's docu-series, 'Tiger King,' follows the wild ride that is Joe Exotic's life. But one piece viewers can't get over is Don Lewis' disappearance.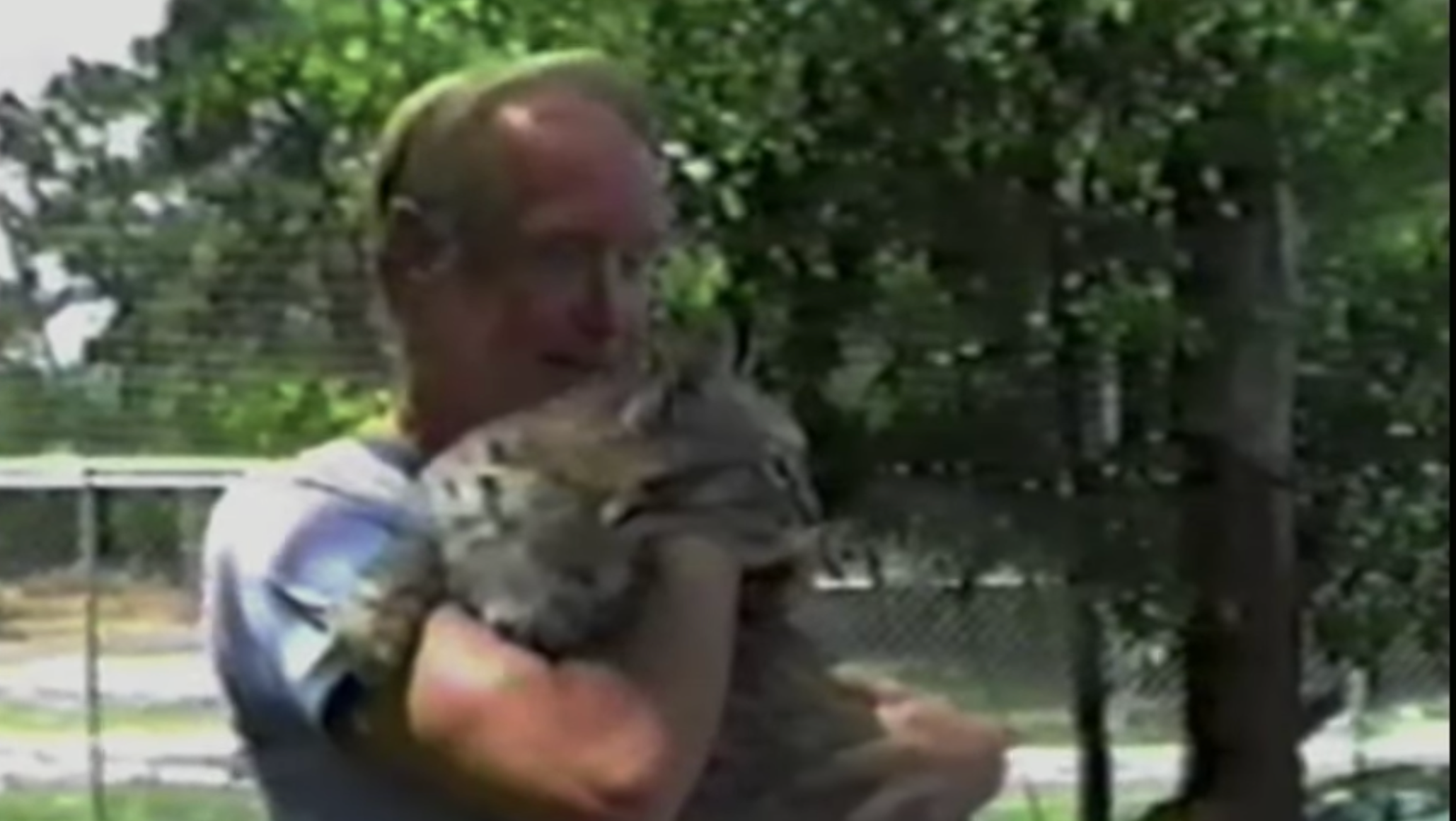 Netflix's new docu-series, Tiger King, dropped on the streaming platform, and fans of wild true-crime stories don't know what to make of it. Following self-proclaimed "Tiger King," Joe Exotic, and his life up until his prison sentencing on Jan. 22, the series is a rollercoaster from start to finish.
But one of the smaller plot points that people can't seem to get over is the disappearance of Don Lewis.
Article continues below advertisement
Who is Joe Exotic from 'Tiger King'?
For those not familiar with the infamous "Tiger King," Joe Exotic was born as Joe Schreibvogel. When he ran away from home after his family shunned him for being gay, he met the manager of Lion Country Safari, beginning his love for exotic animals.
Joe then opened a farm, named The Garold Wayne Exotic Animal Memorial Park after his dead brother, letting people come visit his wild cats and cubs.
Article continues below advertisement
Joe even started a YouTube channel to share his farm; viewers could virtually visit his farm through his videos, posted under the account Joe Exotic TV, where he shared the day-to-day life on the farm.
He also would travel with his cats, showcasing his collection of animals at shopping malls across the country. All of this eventually got him into trouble with animal rights activists, who accused him of improper care of the animals in his care. This wasn't helped when he handled a group of rescued emus getting loose by shooting them.
Article continues below advertisement
In 2006, Joe's license to own the animals was suspended by the U.S. Department of Agriculture and he was fined $25,000 for all of his violations (the list of which is very long).
Article continues below advertisement
Who is Don Lewis? 'Tiger King' viewers want to know more about his disappearance.
Don was the husband of Carole Baskin, who was basically Joe's nemesis. Since Joe opened his animal farm, Carole made it her mission to get it shut down (mostly because of Joe's blatant animal rights violations), creating an intense rivalry between the pair. Joe even took it so far as to order multiple hit attempts on Carole and publicly threatening to kill her. He's currently serving 22 years in prison for these attempts, as well as other offenses.
What adds to this already wild situation is that early into this narrative, Don goes missing. The self-made millionaire was last seen on August 18, 1997. While his car was found at a private airport near the animal sanctuary he and Carole ran, that was the only clue as to his potential whereabouts.
Article continues below advertisement
Police opened an investigation and Carole hired her own private investigator, though no one could find any evidence of foul play. They had reason to suspect that he faked his disappearance in an effort to escape everything but no leads could be found.
Article continues below advertisement
"The investigation has not given us a direction on where to look for clues," said Hillsborough Sheriff's Sgt. John Marsicano, who flew to Costa Rica as part of his investigation, told the Tampa Bay Times. "I wish we had a whole lot more. We have looked in every conceivable direction."
His family, however, suspected foul play was involved. His daughters from his first marriage assumed that someone had fed him to the sanctuary's tigers, pointing out that it would be a perfect way to cover their tracks.
"It's a perfect scenario to dispose of someone," one of his daughters told People. "We were upset that the cops didn't test the DNA on the meat grinder."
Even though he was pronounced dead in 2002, Redditors recently dug up some of their own theories on his disappearance.
Article continues below advertisement
One user pointed out that he and Carole had been having problems, making her a prime suspect.
"Carole looks REALLY suspicious. I think she either offed him herself or at least knows exactly what happened to him," the user wrote. "Crazy because I'm watching the documentary too, and for the most part she seems like a sweet lady. But clearly things aren't what they seem."
"No doubt in my mind she knows what happened and probably did it," another wrote. "Just the way she recited the exact same story so many years later from one of the news interviews and how she laughs while responding to questions about it."
To this day, it's still unclear what happened to Don.