Everyone on TikTok Is Making Hot Cocoa Bombs, and They Look Delicious
There's a new viral TikTok recipe in town — hot cocoa bombs — and they look absolutely delicious. Here's how to make some for yourself at home.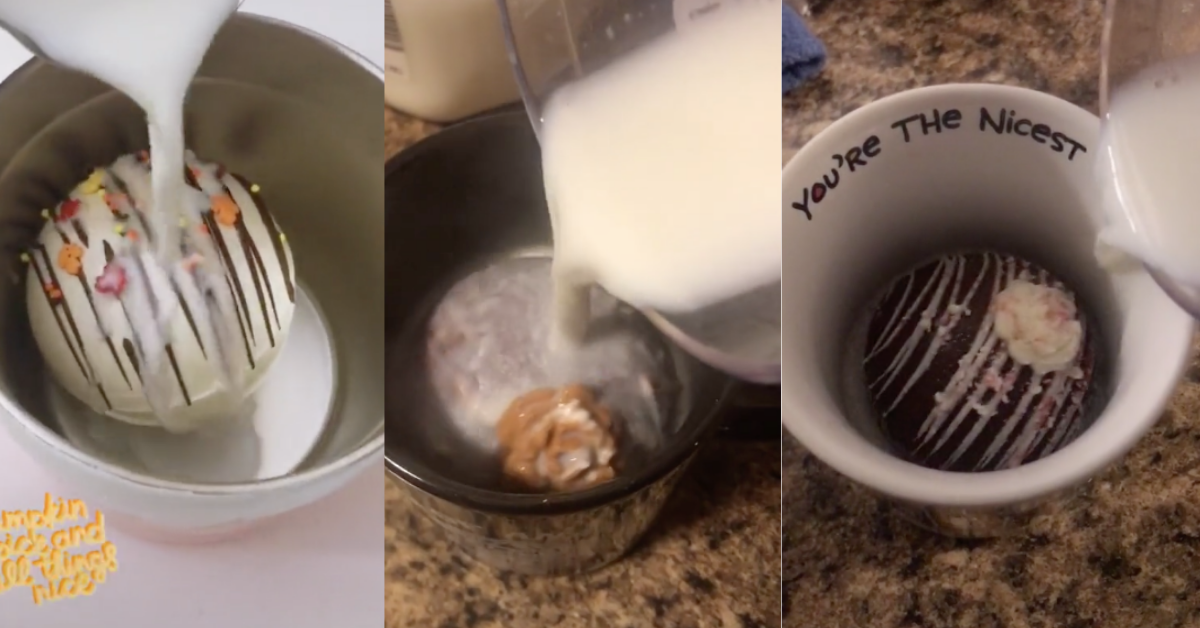 At the beginning of quarantine and stay-at-home orders, everyone was making banana bread, sourdough starters, and whipped coffee. Those viral TikTok trends have all come and gone, but now, there's a new viral recipe in town — hot cocoa bombs.
Article continues below advertisement
Fall is in full swing, and it's time to snuggle up with a nice hot beverage. So, what is this delicious drink and how easy is it to make? We're breaking it all down for you!
The hot cocoa bomb makes a perfect cup of hot chocolate.
What better way to get festive than with a nice cup of hot cocoa? TikTok has found the perfect recipe with a fun twist! The hot cocoa bomb is essentially a bath bomb except this is one you can eat! The "bomb" dissolves in warm milk and then releases hot cocoa mix, marshmallows, and other delicious goodies into the cup.
Article continues below advertisement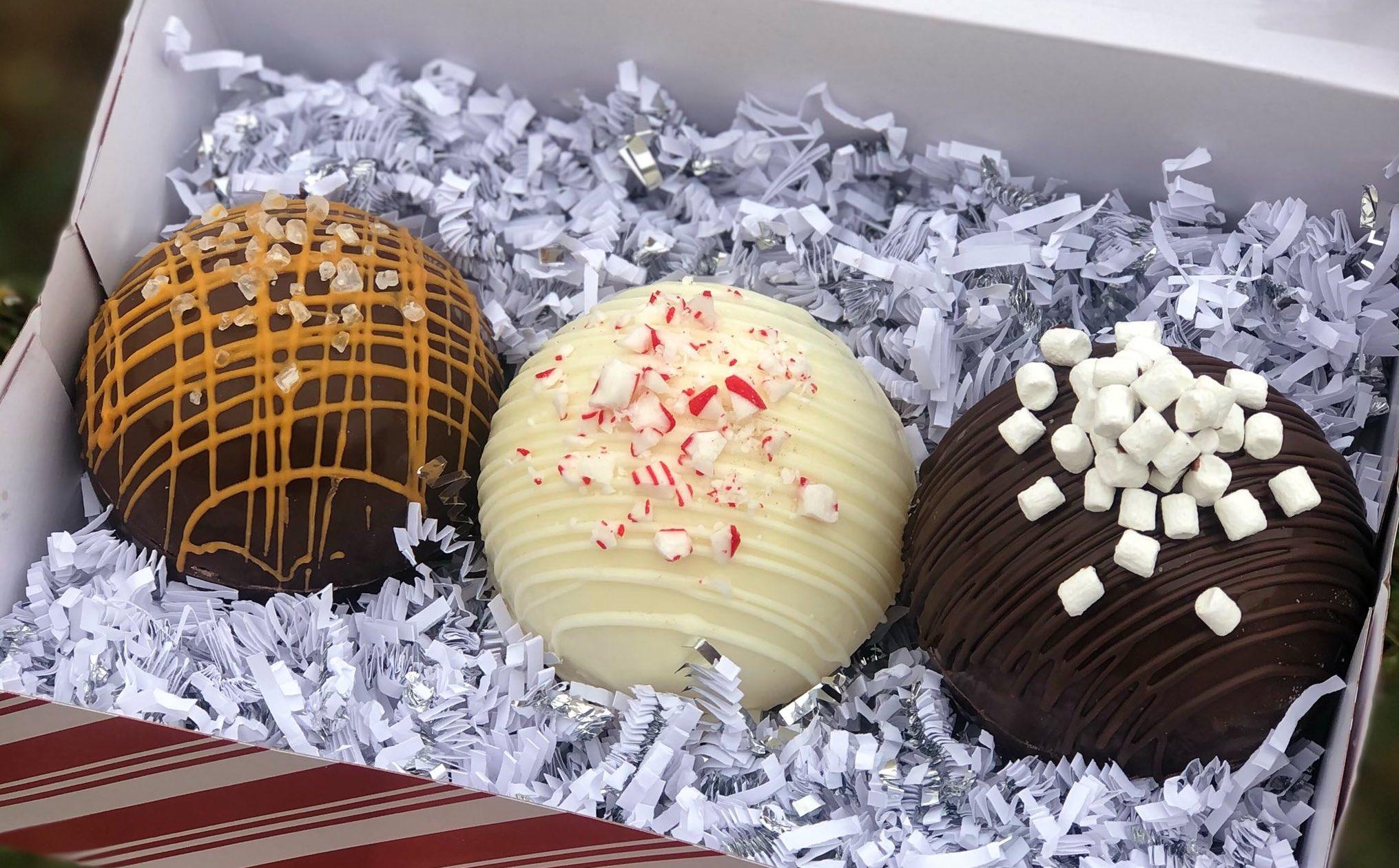 TikTok user @stephanieevaann compared the experience to a nice soothing experience similar to ASMR. She puts the bomb into the mug, pours some hot milk over it until the chocolate begins to melt, and suddenly, the perfect cup of cocoa appears like magic.
Article continues below advertisement
Making a hot cocoa bomb at home is easy.
Several TikTok users have shared just how easy it is to make hot cocoa bombs at home. Cathy Ortiz, a cake decorator and entrepreneur from Florida, told TODAY that all you need are four ingredients to give your hot cocoa bomb a nice twist. She listed out the simple ingredients to make a s'mores-flavored cocoa bomb. Here's what you need:
Article continues below advertisement
Compound chocolate
Graham crackers
S'mores hot cocoa mix
Mini marshmallows
You'll also need a silicone mold to create the bomb
Article continues below advertisement
The first step to hot chocolate heaven is to melt the compound chocolate in a bowl. Then make sure to brush a silicone mold with two coats of chocolate. Let the chocolate dry and then remove the hardened halves from their mold. After the chocolate has hardened, melt the edges of one side of the shell and put a tablespoon of s'mores hot cocoa mix (or any mix!) inside along with some mini marshmallows.
Article continues below advertisement
After your chocolate bomb is all stuffed, heat the rim of the second half and connect both halves together so it forms a sphere before sprinkling the graham crackers on top.
If you don't feel like making your own hot cocoa bombs, you can buy them.
Not only are big box stores like Costco getting in on the hot cocoa bomb action, but small businesses like Love Meets Sugar are cashing in on this TikTok trend. Costco is selling hot cocoa bombs in flavors like milk chocolate, salted caramel, and s'mores. A box of 16 hot cocoa bombs will cost you less than $20. They're also wrapped in traditional holiday colors like red, green, gold, and silver packaging. So, they're also perfect for gift-giving!
Article continues below advertisement
Cathy Ortiz told TODAY Food that she saw the trend growing in one of her Facebook groups and decided to take action early. "In July, I was part of a cake pop group and somebody had mentioned a hot cocoa bomb and I'm like, I used to make bath bombs, so let me set this up because it's perfect for me," she told TODAY Food. "I started doing my research in July and I got all of my molds and everything ready for myself in the fall."