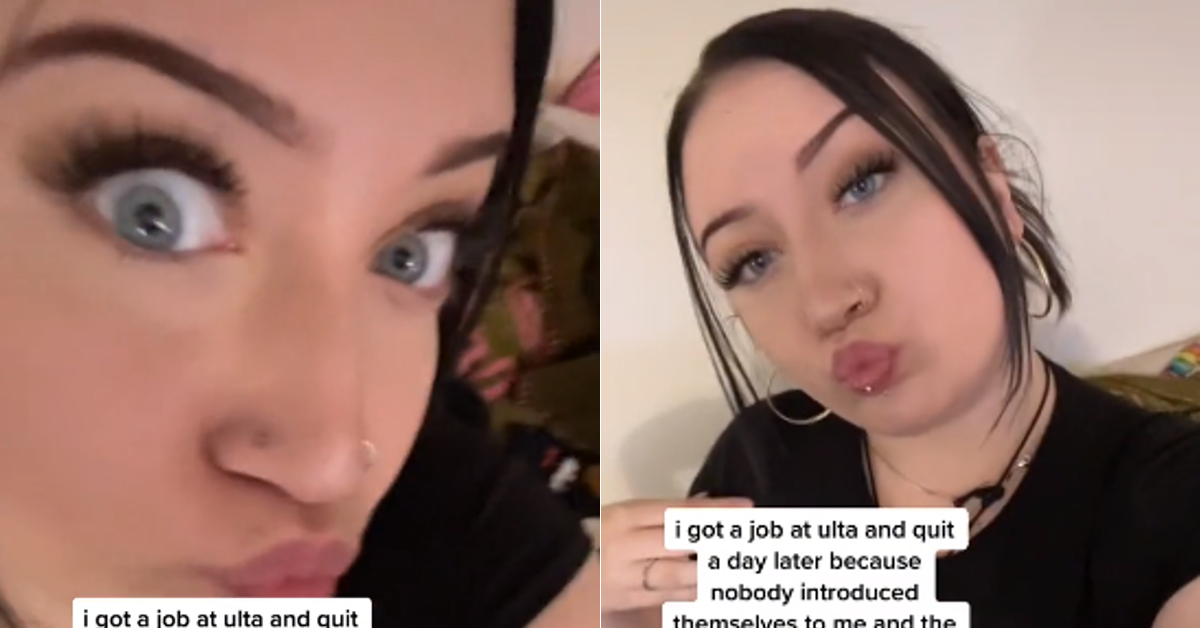 TikToker Says She Quit Ulta Job on First Day Because of the Bad "Vibes" From Her Coworkers
There's been a lot of discussion over the labor shortage in America ever since the aftermath of the COVID-19 pandemic along with subsequent narratives over why so many businesses are finding it difficult to keep their stores staffed. Some have speculated that there are large portions of the population that simply don't want to work after receiving a batch of stimulus checks and extended unemployment packages.
Article continues below advertisement
There are others who've piggybacked on this "laziness" argument saying that after being out of work for so long, there are many Americans who simply don't want to go back to work, which is an idea that many have rejected, like CEO Dan Price who prides himself on offering attractive salaries with full benefits to his employees and runs a successful business model based on that conviction.
Price and many others have speculated that the real reason so many people are refusing to work in specific industries is that salaries and employee treatment aren't up to par with the standards that many folks expect. Perhaps staying out of the office/restaurant/workforce has given some people proper time to sit back and reflect on that.
And then there are reasons some people give for not wanting to work at specific places that are outside the typical "labor shortage" debate points.
Article continues below advertisement
Like this TikToker who posts under the username @skyedub. She says that she ended up getting a job at Ulta and quit in the middle of her first shift because she didn't like the "vibes" of her co-workers on her first day.
Article continues below advertisement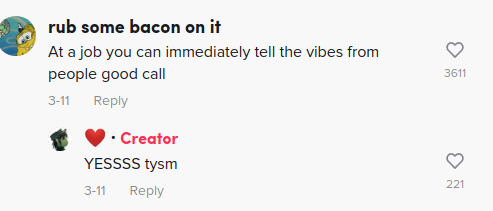 Article continues below advertisement

@skyedub's reasoning for leaving her position, however, rubbed a lot of commenters the wrong way. In the viral clip, she makes duck faces while wearing a t-shirt that reads "I put the hot in psychotic."
Article continues below advertisement

A text overlay on the clip reads: "I got a job at Ulta and quit a day later because nobody introduced themselves to me and the vibes were atrocious."
Article continues below advertisement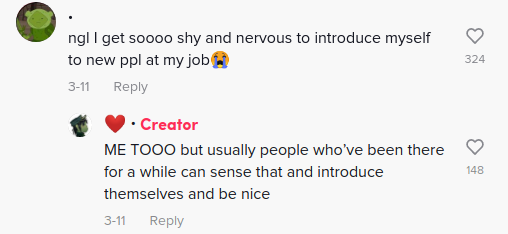 There were some users in the comments section who stated that they were more than happy to work at Ulta and had good experiences with their coworkers, others said that it was pretty presumptuous of her to flat out quit a job after just being there for a few hours.
Article continues below advertisement

Several other users applauded her decision to go with her gut, with many stating that usually our first instincts about a group's "vibes" are correct and it's better to extricate oneself from that situation rather than go through heartache and ignore those initial feelings.
Article continues below advertisement

What do you think? Should she have toughed it out a bit more? Or was it right for her to abandon ship at the first sight of discomfort? Are there any jobs that you stayed on longer than you should have and wish you threw in the towel sooner?