The Internet's New Favorite Costco Manager Kicked a Man out for Refusing to Wear a Mask
While a man refuses to put on a mask at Costco (which currently requires that everyone wears a mask), Tison pulls his cart away. And we stan..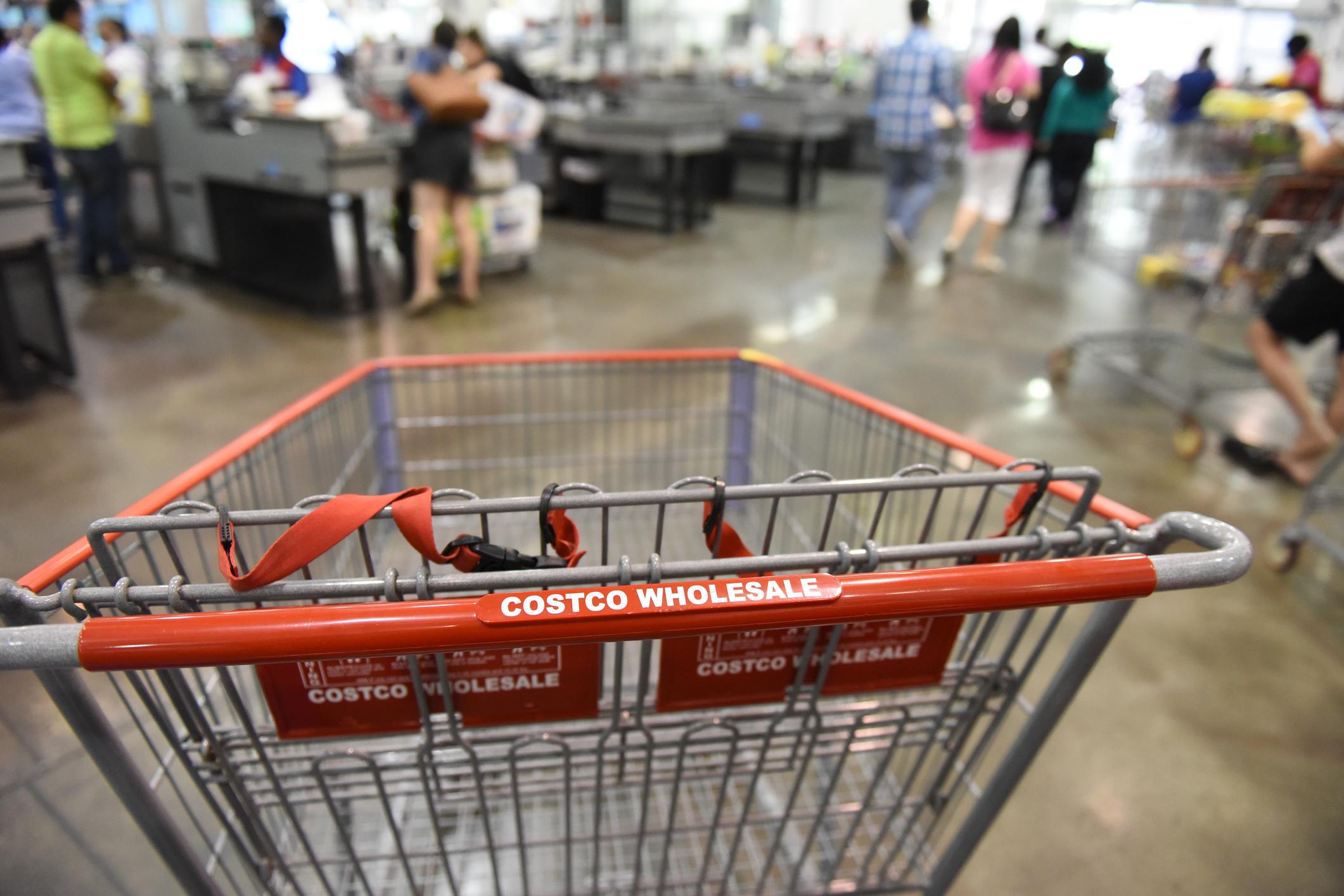 Since we are still in a pandemic thanks to the novel coronavirus, we're having to adjust to a world where social distancing measures are the norm — because they have to be. But that doesn't mean that everyone likes them. In fact, unfortunately, some people refuse to adhere to them at all. Which is, unfortunately, what Tison over at Costco has to face.
Article continues below advertisement
While we're sure Tison didn't intend on becoming the internet's hero today, that's kind of what happened. Here's what went down when Tison had to deal with a man who boasts a whole 3,000 followers on Instagram.
Tison, an employee at Costco, faced off with a man who refused to put on a mask.
In case you need a refresher, Costco, like most stores who are adhering to government recommendations or mandates on COVID-19, requires that all employees and customers wear masks. In fact, it's spelled out clearly on Costco's website.
Article continues below advertisement
"To protect our members and employees, effective May 4, all Costco members and guests must wear a face covering that covers their mouth and nose at all times while at Costco," the website reads, with the stipulation that children under two do not have to wear one. Those with existing medical conditions that can be aggravated by wearing a mask are also allowed to not wear one.
Article continues below advertisement
But the man who refused to wear a mask made no mention of an existing medical condition and he certainly wasn't two — although some may accuse him of acting like a two-year-old.
The viral video of Tison facing off with a customer starts with the man saying, "I just want to show my 3,000 follower Instagram feed, mostly locals," clearly trying to demonstrated to Tison that he intends to put the employee on blast to his "fans" about how he's being told he can't shop without a mask.
Article continues below advertisement
But Tison never gives him the satisfaction of continuing. He cuts the man off, happily waving, saying, "Hi everyone! I work for Costco and I'm asking this member to put on a mask because that is our company policy."
Article continues below advertisement
At which point, the man point the camera at himself and says, "And I'm not doin' it 'cause I woke up in a free country." And, at that, Tison tells the man to have a great day and pulls the man's cart away, while warning him that he's no longer welcome in that Costco and politely asks him to leave.
The man, clearly agitated that Tison took away his cart, calls him a "p*ssy little b*tch" and then informs his audience that he didn't put on the mask because he's "not a f*ckin' sheep."
Article continues below advertisement
The internet wants Costco to give Tison a raise.
Because Tison's name tag was clearly showing throughout the exchange, many who saw the video are cheering him on by name. In fact, "Tison" began trending on Twitter as the video went viral. And many people wanted to contact Costco to be sure this man gets a raise.
Article continues below advertisement
Others are using Tison as a prime example of how we should act in this time.
Article continues below advertisement
Article continues below advertisement
And, honestly, Tison probably should get a raise, considering a number of users claimed that they'd be grabbing Costco memberships now that they know that people like Tison are working there.
Article continues below advertisement
Article continues below advertisement
Tison himself responded on Twitter, thanking everyone for the love, saying, "People of Twitter thank you for all of the support. I was just trying to protect our employees and our members." He followed it up with a photo of himself with the mask off so we could see his full face, while giving a thumbs up.
The man who took the initial video also posted a follow-up on Reddit that has since been deleted. In the video, the man is shirtless, laying in bed, and can be seen saying, "I have every f*cking right to not wear a mask anywhere because this is not about wearing a mask. This is about control, OK? And I'm not the f*ckin' sheep. Ya'll are the f*ckin' sheep."
Article continues below advertisement
"I was one of the only people in that store not wearing a mask which means that you're protected from me and I'm protected from you, OK?" he went on to say. "That dude was hoverin' over me, he was stalkin' me, he was f*ckin' with me. I just took out my camera at that moment so I could show people how this guy was acting towards one person, OK? So if everyone else is wearing a mask, then one person should be able to fly, if anything."
"You need to get that through your thick heads and realize that I'm not the fuckin' sheep, OK?" he continued, before reiterating, again, that he was the only person in the store that couldn't adhere to the store's policy on mask wearing. "So everybody else is the sheep."
Article continues below advertisement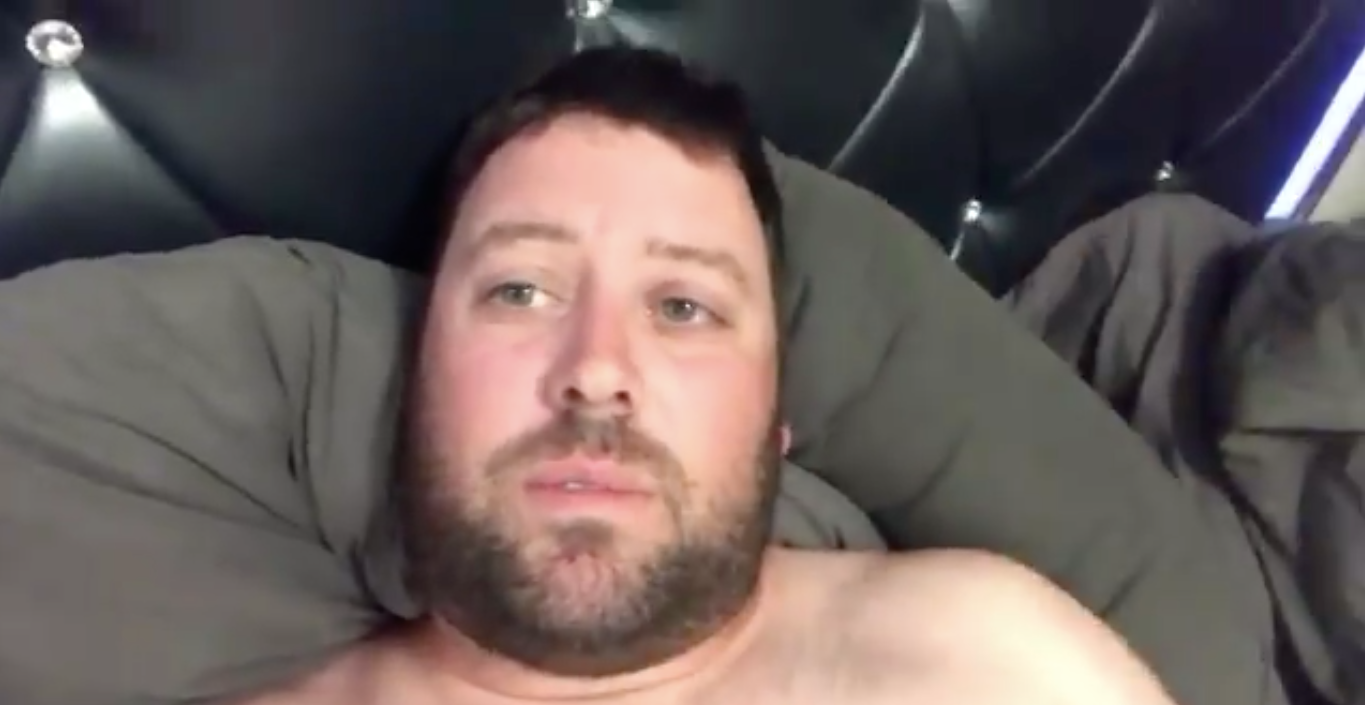 "And all you people in the comments, you guys, you guys are the f*ckin' sheep. Look at your comments. I'm the only one who sticks out from all of you f*ckin' liberals. And yes this is a partisan issue," he concluded. "Leave me your f*ckin' comments and talk sh*t to me there in the comments and I'll respond to you as much as Reddit will let me."
Article continues below advertisement
Well, either Reddit didn't let him respond much or he couldn't take the comments like he said he would, because the post, along with his account as a whole, is no longer on Reddit, but his in-bed commentary lives on, thanks to Twitter.
The best way to prevent contracting or spreading coronavirus is with thorough hand washing and social distancing. If you feel you may be experiencing symptoms of coronavirus, which include persistent cough (usually dry), fever, shortness of breath, and fatigue, please call your doctor before going to get tested. For comprehensive resources and updates, visit the CDC website. If you are experiencing anxiety about the virus, seek out mental health support from your provider or visit NAMI.org.