8 Trick-or-Treat Alternative to Keep Kiddos Entertained
If you're curious about some trick-or-treat alternatives to keep your little ones entertained, we've got you covered.
Spooky season is officially in full swing! Most kiddos across the U.S. only have one thing in mind — candy, and lots of it. Parents who have sent their kiddies to school in their finest Halloween garb will likely have to look forward to a candy-high and pleas for continuing the Halloween festivities. And while it's customary to take kids out for trick-or-treating, some parents have shied away from the activity.
Article continues below advertisement
Although Halloween is a great holiday for kids, we'd be remiss not to address that trick-or-treating can sometimes be unsafe. As such, many parents prefer to keep the Halloween celebration alive, but with a different approach. So, if you're looking for a way to keep your children entertained without limiting the fun, we've got you covered.
Here are eight trick-or-treating alternatives for folks who prefer to keep the festivities indoors.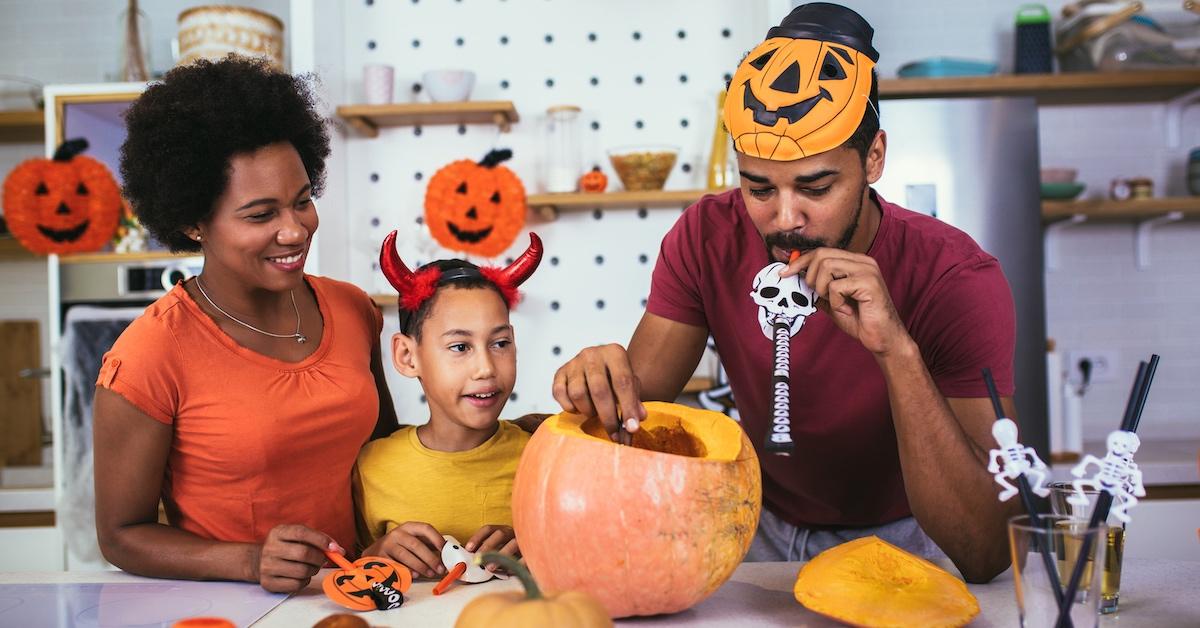 Article continues below advertisement
1. Host a Halloween party.
Instead of going on the traditional trick-or-treating route, switch things up by hosting a party of your own. Not only is this a great way to keep the kids safe and in one place, but you can also do multiple activities ranging from candy hunts to movie marathons.
2. A Halloween pumpkin painting party
A great way for kids to showcase creativity is with art. Hosting a pumpkin painting party gives kids the opportunity to have fun with fellow friends and utilize crafts in their designs.
Article continues below advertisement
3. Halloween movie night
Halloween is all about exploring all things spooky. So, why not have a family movie night? Everyone can pick their favorite Halloween-focused flicks as everyone has their share of laughs and screams.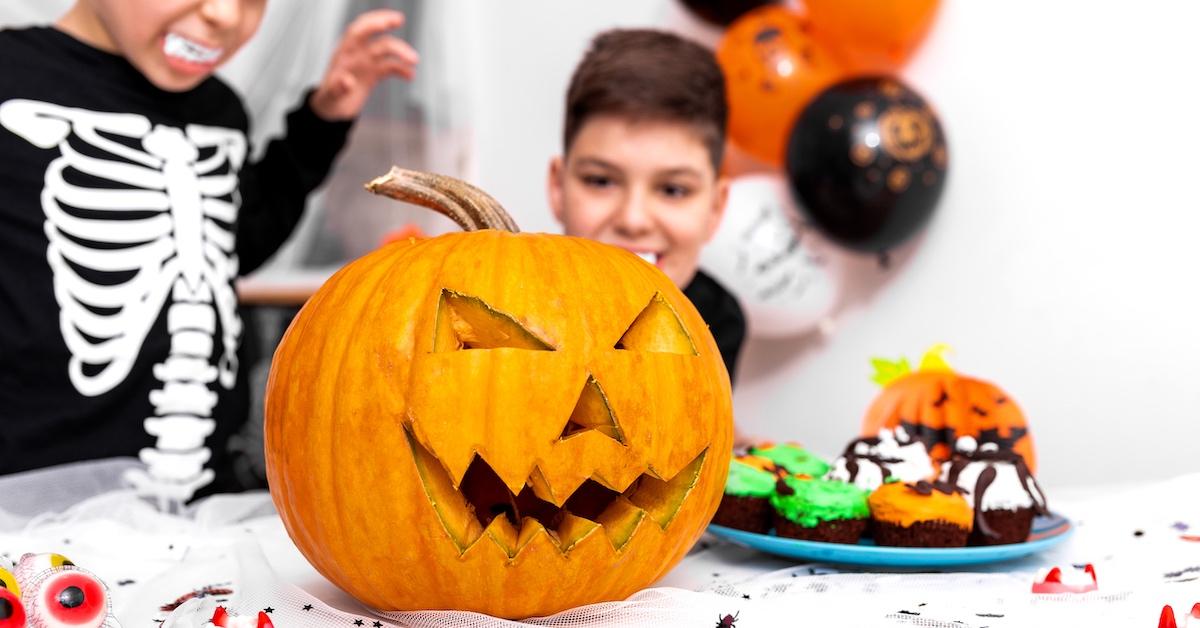 Article continues below advertisement
4. Halloween baking
Everyone loves a tasty snack, kiddies included. Whether cookies, brownies, or cakes are your child's forte, you can help your child create their favorites while sharing a bonding experience.
5. Create gingerbread haunted house.
While many folks love the idea of pumpkin carving, the activity can be unsafe for children. Instead, showcase that creativity via gingerbread haunted houses. The kids can utilize various candies, toppings, and more to create their scariest interpretations of gingerbread houses. Trust us, the kids will love it.
Article continues below advertisement
6. Visit Halloween decoration exhibits.
Just like Christmas and Thanksgiving, holiday-conscious folks love the idea of showcasing their spirit via decorations. As such, many communities make a show of showing off their decoration for spooky season. Round up the family — in Halloween costumes of course — to enjoy Halloween exhibits in your community.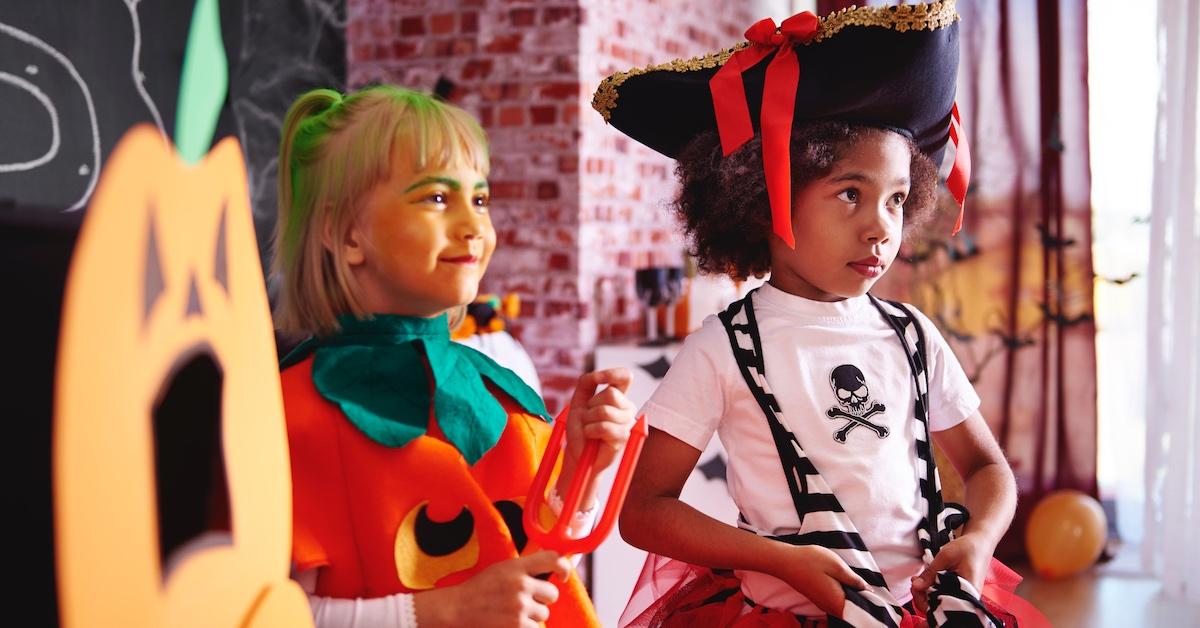 Article continues below advertisement
7. Create a Halloween photo booth.
Decorate a space in your home with spider webs, jack-o'-lanterns, bat backdrops, carved pumpkins, colored paper, and more to create a DIY photo booth. Your kiddies will not only love the decorations, but it'll help bring their costumes to life and serve as a great memory. Plus, this is an activity that will be great to set in motion during any house parties.
8. Halloween game night
Nothing says fun like a family game night with a Halloween twist. You can get all the neighborhood kids together to play various games such as sack races, spooky musical chairs, pumpkin hunts, and more.
Have a happy and safe Halloween, folks!