Trump Tweets That Joe Biden Won the Election — and Then Tries to Take It Back
Donald Trump tweeted, "He won," in reference to President-elect Joe Biden, but then said he is not conceding the 2020 presidential election.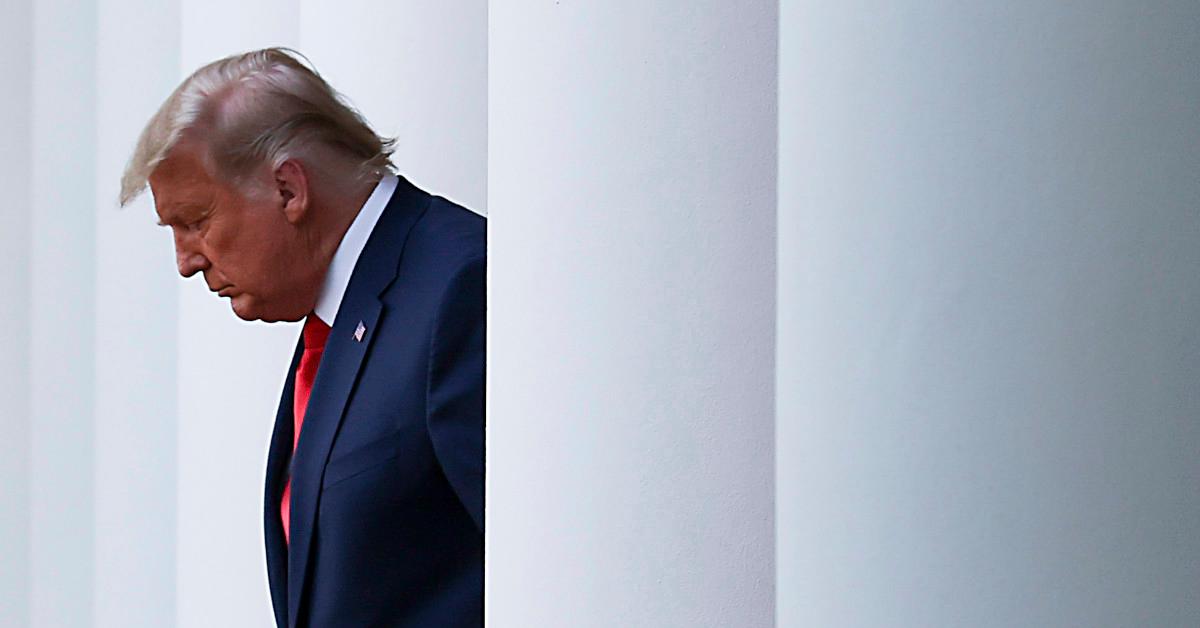 Outgoing commander-in-chief Donald Trump tweeted the words "he won" on Sunday, Nov. 15, but still refused to concede the 2020 presidential election to President-elect Joe Biden. In fact, he's still peddling unsubstantiated claims of election fraud.
Article continues below advertisement
"He won because the election was rigged," Trump wrote on Sunday morning. "No vote watchers or observers allowed, vote tabulated by a radical left privately owned company, Dominion, with a bad reputation and bum equipment that couldn't even qualify for Texas (which I won by a lot!), the fake and silent media, and more!"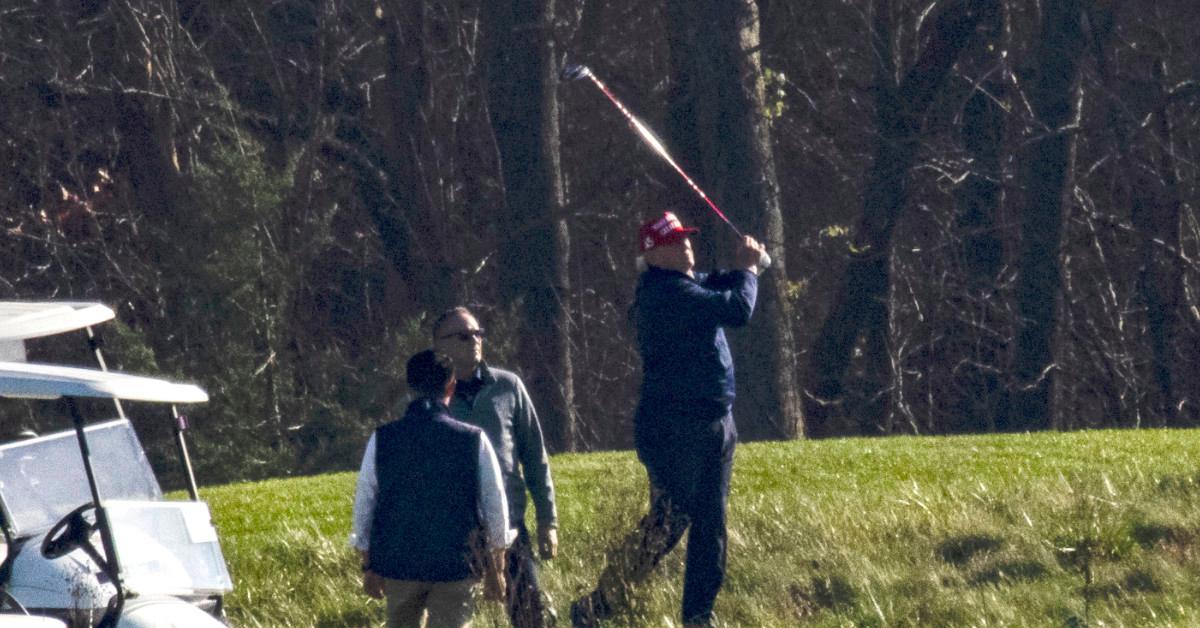 Article continues below advertisement
Trump concedes "nothing."
In another tweet, the former Apprentice star wrote, "All of the mechanical 'glitches' that took place on election night were really them getting caught trying to steal votes. They succeeded plenty, however, without getting caught. Mail-in elections are a sick joke!"
In a third post, Trump tweeted, "He only won in the eyes of the fake news media. I concede nothing! We have a long way to go. This was a rigged election!"
As the social media platform has done with many of Trump's recent tweets, Twitter flagged all three of those posts with a disclaimer: "This claim about election fraud is disputed."
Article continues below advertisement
There's no evidence of fraud in the 2020 election.
The New York Times contacted election officials in every state after the election and found no evidence of voter fraud. The independent fact-checking website PolitiFact — which has tracked hundreds of Trump's claims over the years and rated more than half of them as false — gave his recent claims of election fraud "pants on fire" grades.
Article continues below advertisement
In fact, Trump's own government is refuting his allegations of widespread fraud, as TIME reports. A group of federal, state, and industry election officials released a statement through the Department of Homeland Security's Cybersecurity and Infrastructure Security Agency on Thursday, Nov. 12. "There is no evidence that any voting system deleted or lost votes, changed votes, or was in any way compromised," the statement read.
Article continues below advertisement
Trump refuses to help Biden combat COVID-19.
Not only is the real estate mogul refusing to concede the election, he's refusing to pass "critical" knowledge about COVID-19 to Biden's team, according to CNN.
On Friday, Nov. 13, Biden called for the Trump administration's cooperation. "This crisis demands a robust and immediate federal response, which has been woefully lacking," he said. "I am the president-elect, but I will not be president until next year. The crisis does not respect dates on the calendar, it is accelerating right now. … Right now is a moment for shared responsibility and shared action."
Article continues below advertisement
But Trump appears to be shirking that responsibility. "We have a president who has gone AWOL," Leon Panetta, a former White House chief of staff, CIA director, and secretary of defense said on CNN on Saturday, Nov. 14. "AWOL from the election and its results, AWOL from COVID-19 and the impact it's having, AWOL from the transition and frankly AWOL from the presidency. … That has created a dangerous moment here."