Twitter Confirmed That Thousands of QAnon Accounts Will Be Deleted
Did Twitter ban QAnon? Thousands of accounts linked to the far-right conspiracy-theory group were allegedly removed from the social media platform.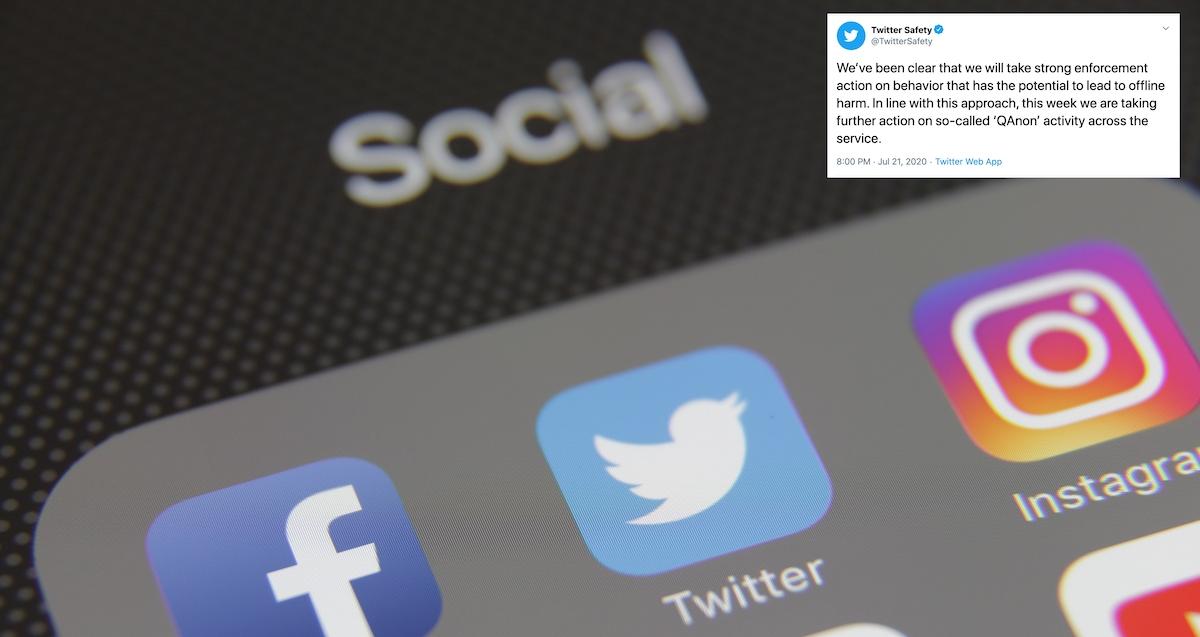 While Twitter does exist for the purpose of allowing users to express their thoughts, the social media platform is cracking down on accounts that express misinformation that targets individuals. On July 21, the official Twitter Safety account, which enforces the community guidelines, confirmed that content related to the conspiracy theory group QAnon would be removed from the site.
Article continues below advertisement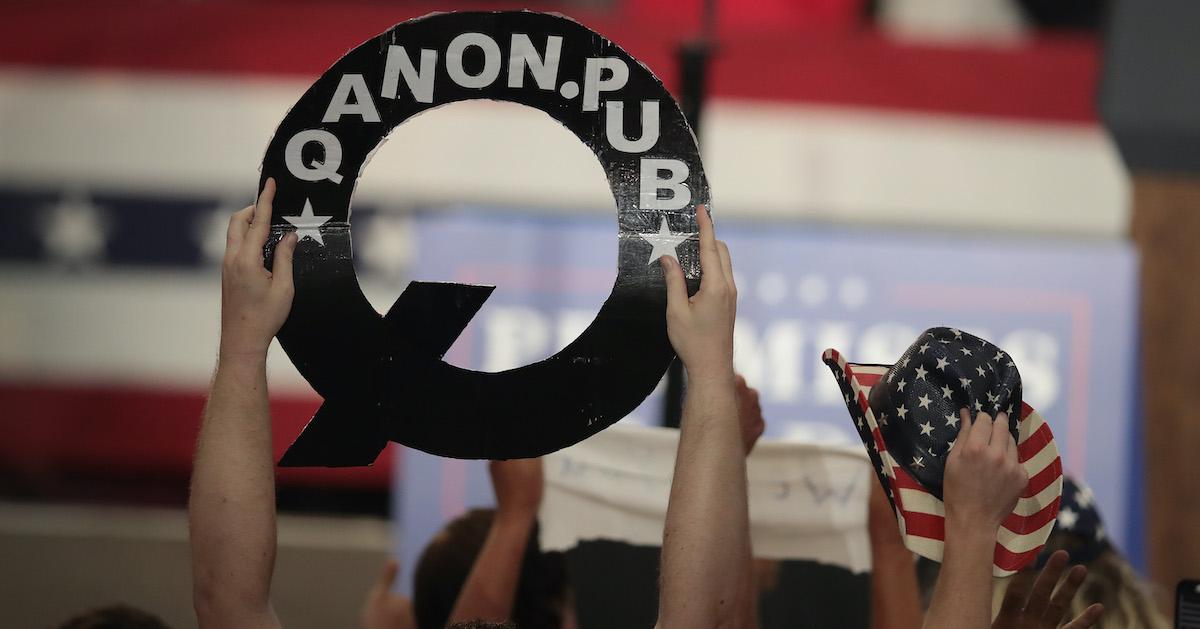 Article continues below advertisement
Did Twitter ban QAnon?
The safety account for the platform confirmed in a string of tweets on July 21 that QAnon accounts and tweets would be removed. More than 7,000 users have already been permanently suspended and there are an estimated 150,000 platforms that are associated with QAnon.
"We've been clear that we will take strong enforcement action on behavior that has the potential to lead to offline harm. In line with this approach, this week we are taking further action on so-called 'QAnon' activity across the service," the Twitter Safety account wrote.
The thread accused the QAnon tweets of inciting "abuse."
"We will permanently suspend accounts Tweeting about these topics that we know are engaged in violations of our multi-account policy, coordinating abuse around individual victims, or are attempting to evade a previous suspension — something we've seen more of in recent weeks," the statement continued.
Article continues below advertisement
A plan was then outlined to get these accounts offline:
"No longer serve content and accounts associated with QAnon in Trends and recommendations
Work to ensure we're not highlighting this activity in search and conversations
Block URLs associated with QAnon from being shared on Twitter."
Article continues below advertisement
"These actions will be rolled out comprehensively this week. We will continue to review this activity across our service and update our rules and enforcement approach again if necessary," the thread read. "As we work at scale to protect the public conversation in the face of evolving threats, we'll continue to lead with transparency and offer more context on our efforts."
After the platform took an official stance against the group, many were left wondering what exactly QAnon stood for.
What is the QAnon movement?
The far-right conspiracy theory movement began in 2017, and it began with one Twitter user (who simply went by Q) who claimed to have directly gotten information from the Trump administration.
The first poster originally focused on the claim that a multitude of celebrities and Democratic politicians were involved in a child sex trafficking ring called Pizzagate. Chrissy Teigen was implicated in Pizzagate and she has been very outspoken about the group's existence online.
Article continues below advertisement
The original QAnon user also claimed that President Trump's election saved the nation from a ring of pedophile leaders.
Other allegations have included that 5G cellular networks spread the coronavirus and that Wayfair secretly sells trafficked children by putting them inside expensive pieces of furniture.
Article continues below advertisement
In 2020, QAnon members accused Oprah Winfrey of hosting a sex trafficking ring in her Boca Raton residence. The group said that officials raided her home, which was untrue. Actor Tom Hanks was later accused of pedophilia, and QAnon falsely claimed that he had been arrested as well.
While the group began with one user and one main conspiracy theory, over time, the movement has caught on. There is now a multitude of users who post content under the veil of the QAnon movement.
The motto of the group is "Where We Go One, We Go All," and QAnon posts are generally signified by #WWG1WGA.
The group supports President Trump and the Republican Party, and its influence has extended beyond Twitter. The movement has found audiences on YouTube, Reddit, and Facebook.
Two anonymous sources from Facebook told The New York Times that the platform would soon be taking similar measures to control QAnon posts.