You'll Definitely Fall in Love With These Tasty Valentine's Day Deals
Whether you're single or in some sort of monogamous relationship, these Valentine's Day deals are basically guaranteed to steal your heart.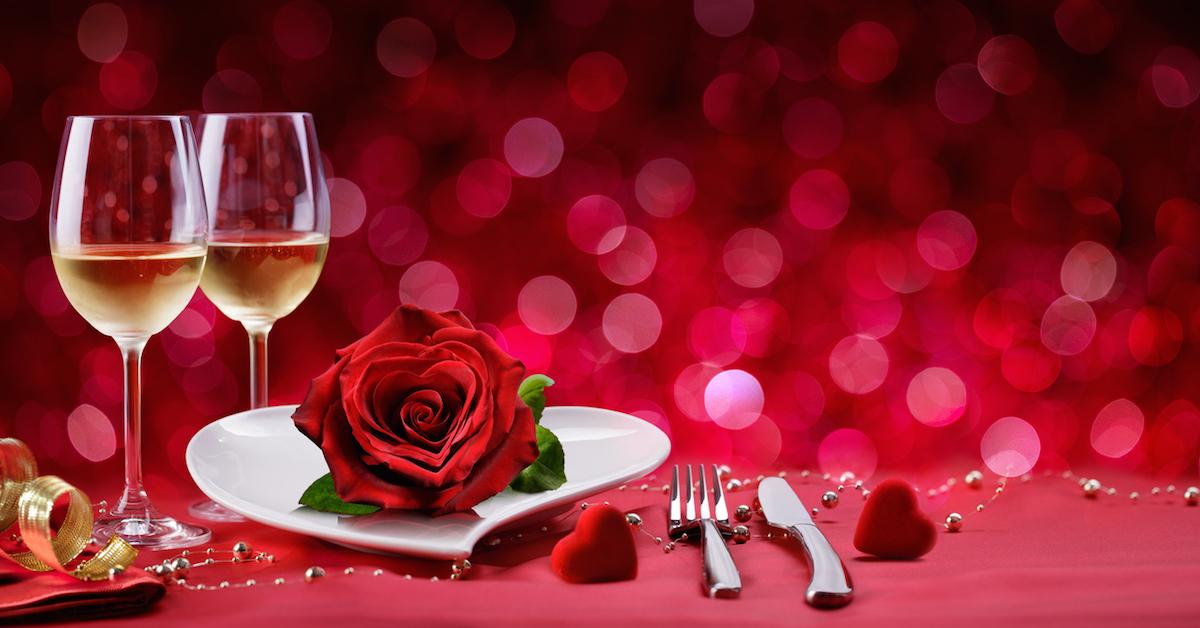 Although many deem Valentine's Day "depressing" and "cheesy," there's a lot to love about the widely debated Hallmark holiday from a consumer's point of view.
During the week of Feb. 14, brands and restaurants alike are offering unreal deals, reminding you that even though money can't buy you love, the national day of love can, in fact, save you a little bit of cash. So here are all the deals you can take advantage of on Valentine's Day this year — your stomach and your wallet can thank us later.
Article continues below advertisement
$5 Off $15 McDelivery Order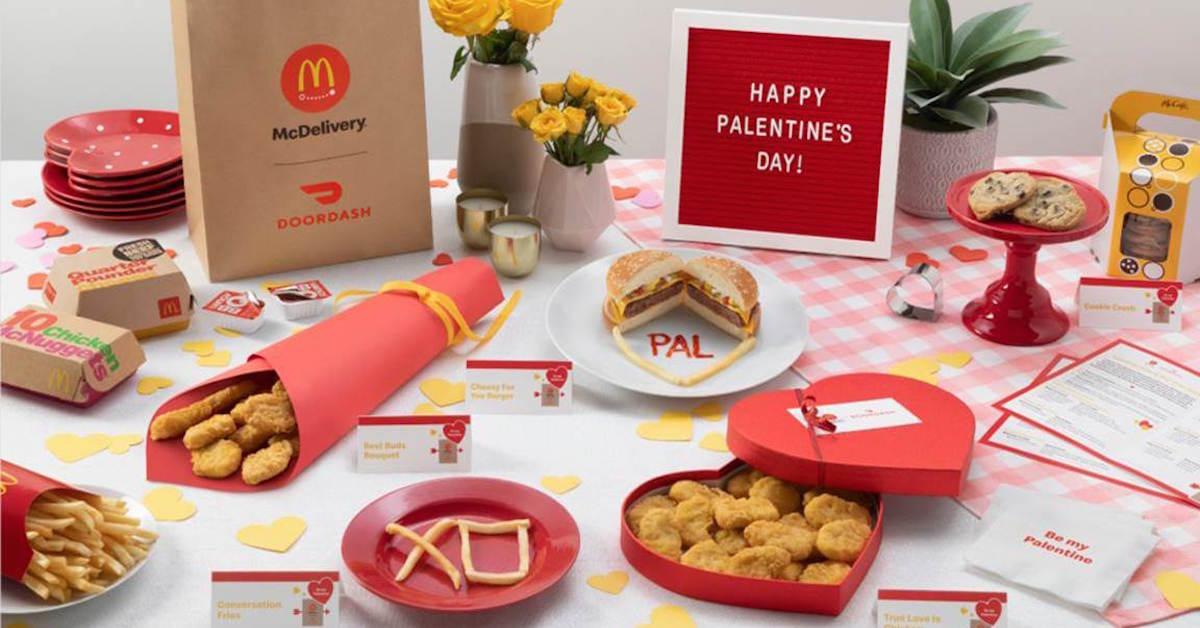 Whether you're celebrating V-Day surrounded by friends, or if you're spending the night in with your boo, McDonald's delivery (via DoorDash) is offering $5 off your $15 minimum purchase, from Thursday, Feb. 13 through Monday, Feb. 17. To get in on the deal, enter promo code LOVEMCD in checkout on DoorDash.
BOGO Big Fried Cheese Frisco Breakfast Sandwich at Hardee's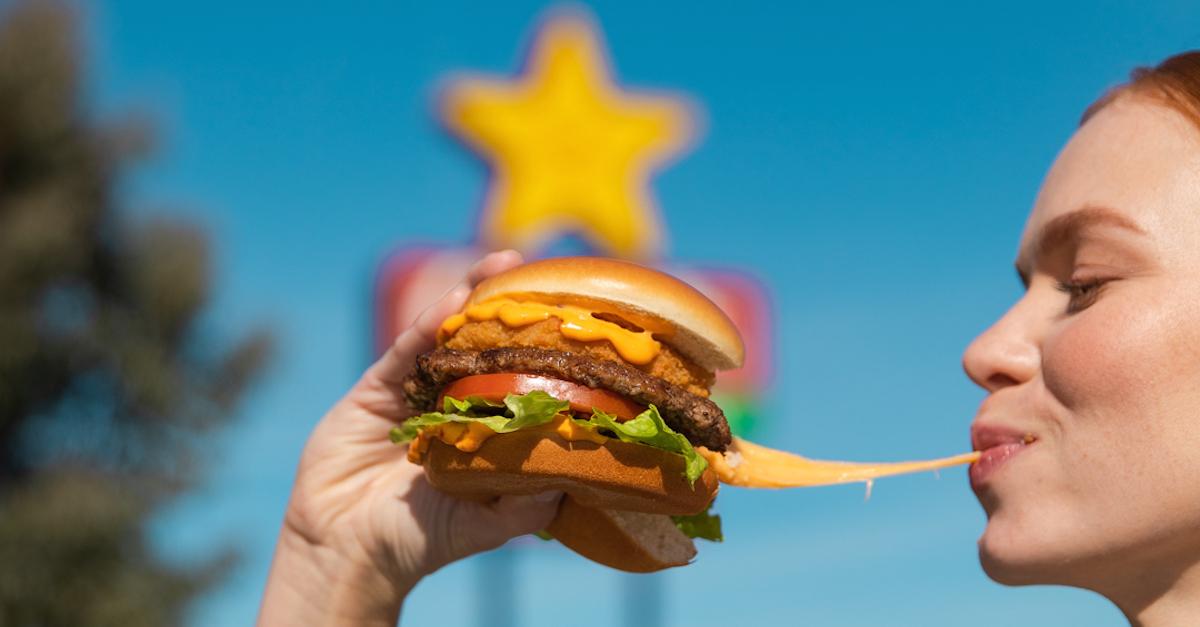 Hardee's recently unleashed their new Big Fried Cheese sandwiches just in time for the cheesiest day of the year. Coincidence? I think not! On Feb. 14, the chain is offering BOGO Big Fried Cheese Frisco Breakfast Sandwich to those who use the passcode "say cheese" during breakfast hours at check out. If you don't make it there until lunch or dinner, though, you can do the same to get a free Big Fried Cheese 1/3lb Angus Thickburger.
Article continues below advertisement
Popeyes Red Velvet Cake Cup for $2.49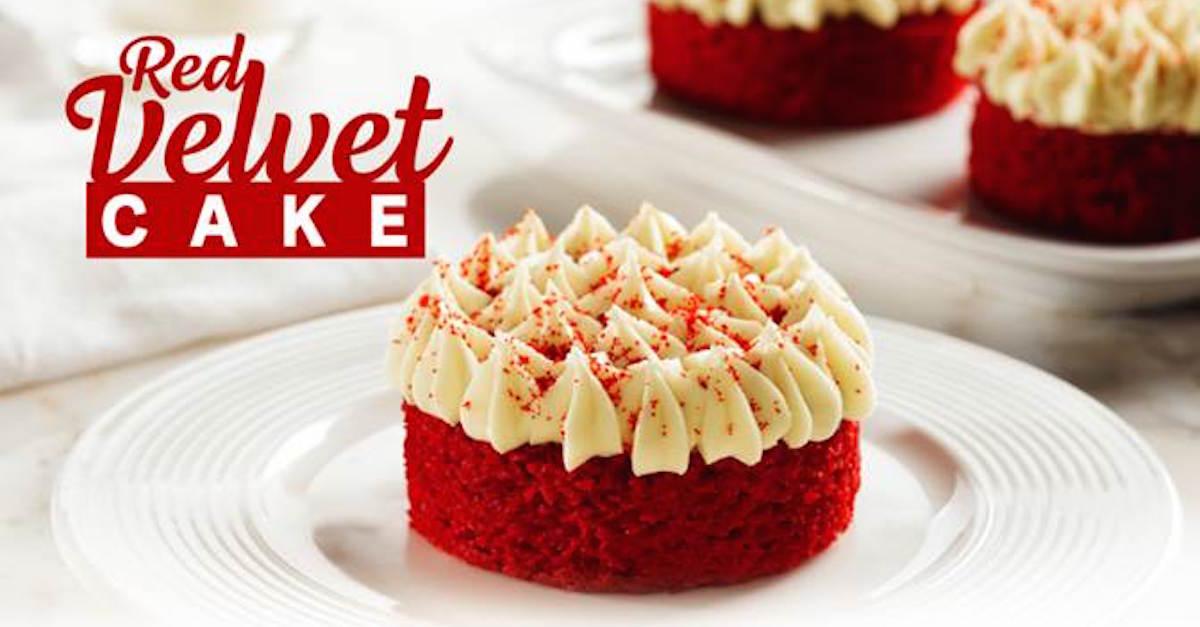 If you're thinking of professing your love to the beloved Popeyes Chicken Sandwich today, make sure to save room for dessert — the chain is offering Red Velvet Cake Cups for $2.49, and they sound seriously delish.
Article continues below advertisement
Free "Self Love" Donut With Any Beverage at Tim Horton's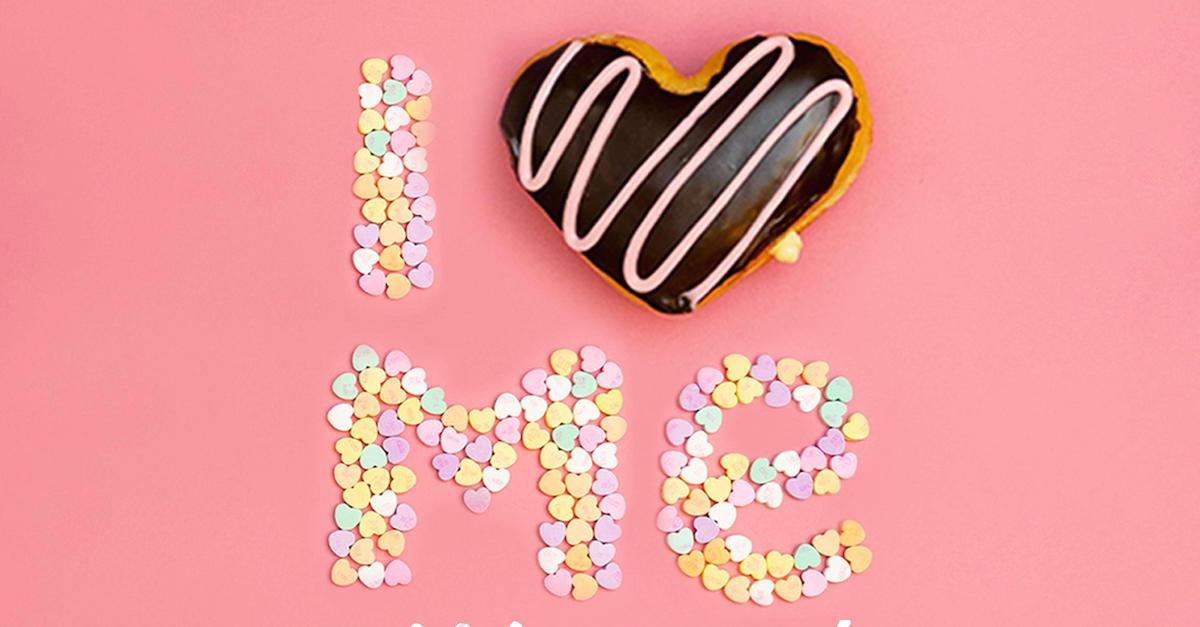 Tim Horton's is giving us the ultimate ~self love~ treat, by offering free heart donuts with the purchase of any beverage on Feb. 14, from 2 p.m. until close at participating U.S. restaurants. Said donut, The Vanilla Valentine's Day Donut, is filled with venetian cream, dipped in vanilla fondant, and topped with sprinkles. You can also get the same thing in chocolate.
Article continues below advertisement
BOGO Drinks at Starbucks
Spend Starbucks' Happy Hour with someone special this week, or sip two grande (or larger) drinks solo. The coffee chain is offering customers BOGO handcrafted beverages from 2 p.m. to 7 p.m., and yes, this includes the White Chocolate Mocha and the Pink Drink. To get the deal, all you have to do is download the Starbucks App.
Article continues below advertisement
$5 Off First Slice Order
Online pizza delivery platform, Slice, is offering singles and lovers alike to get a slice of happiness this Valentine's Day — simply enter the code PIELOVER at checkout, to give users $5 off their first in-app order. This offer is valid through the end of February.
Article continues below advertisement
Free Chocolate at GODIVA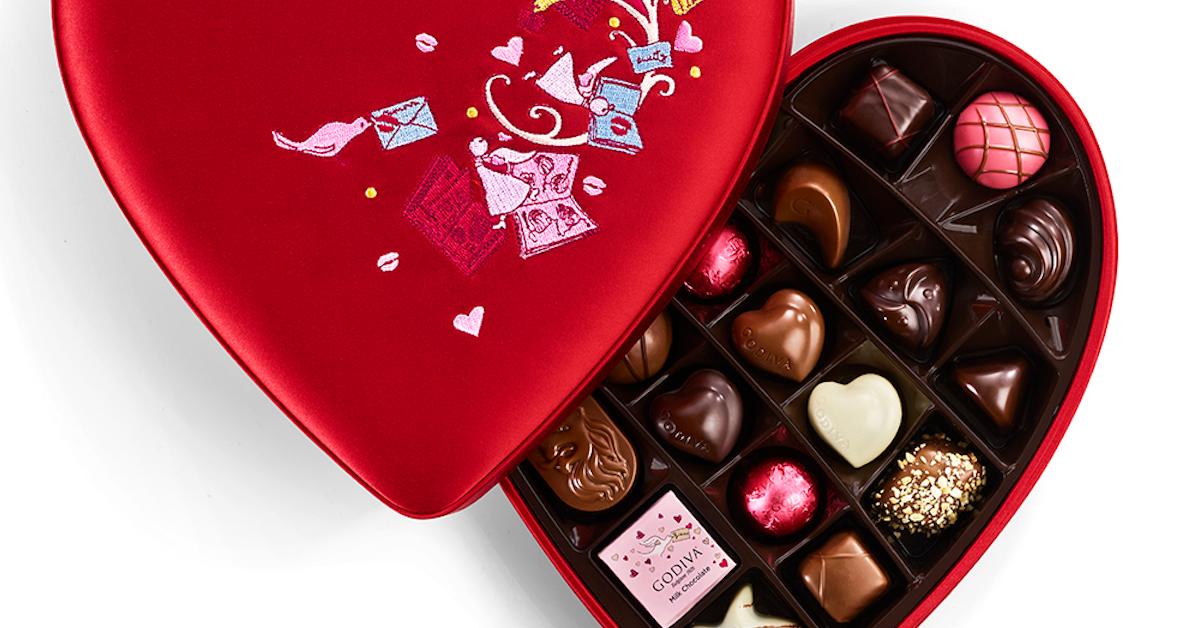 Everyone knows that chocolate and Valentine's Day go hand-in-hand, so GODIVA is doling out 100,000+ pieces of complimentary chocolate at shops nationwide. Simply pop into any GODIVA location on Wednesday, Feb. 12 for free chocolate, but beware: the offer is only available while supplies last.
Article continues below advertisement
Mozzarella Poppers Pizza at Pizza Hut
OK, this isn't a deal, per se, but on Feb. 10, Pizza Hut rolled out a cheesy Valentine's Day special that will literally melt your heart, called The Mozzarella Poppers Pizza. It's like any run-of-the-mill pie, but it's equipped with 16 mozzarella-stuffed squares along the perimeter of the crust, that are seasoned with garlic, onion, parmesan, Italian seasonings, and parsley, combining the ever-popular appetizer and, of course, Pizza Hut pizza. If that doesn't steal your heart, IDK what will.
Article continues below advertisement
BOGO Entrées at QDOBA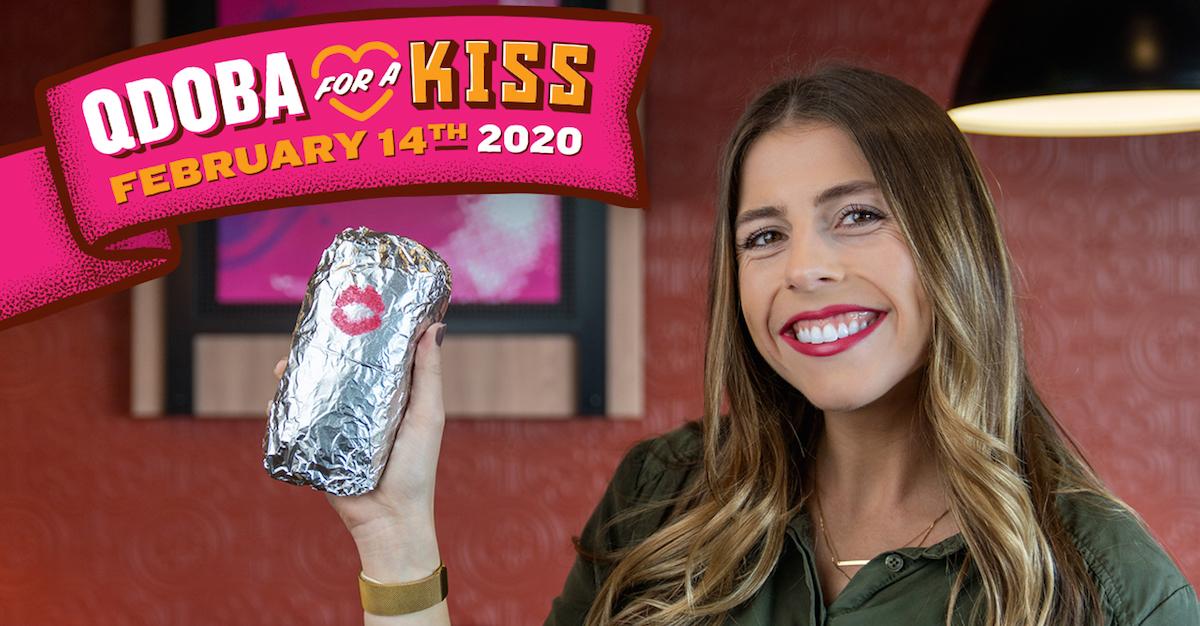 At any participating QDOBA location on Feb. 14, the Mexican chain is offering its "QDOBA for a Kiss" deal — guests can get a free entrée when they purchase an entrée (of equal or greater value), as long as they kiss their "one true love," whether it's a person, a photo, or food. Additionally, those who share a photo of the kiss to Instagram after following @qdoba and using the hashtag #QDOBAforaKiss can win a $100 gift card, so needless to say, I'm in.
Article continues below advertisement
Free Whoppers at Burger King
Giving a nod to Birds of Prey, Burger King is offering down-on-their-luck lovers throughout New York, Los Angeles, San Francisco, and Boston to bring a printed photo of their ex-partners to Birds of Prey-themed "breakup boxes" at participating Burger King locations in exchange for a free Whopper. New York-based guests can also bring in letters or other memorabilia.
Those who don't have access to a "breakup box" can take a five-question quiz on the BK app for a chance to win a $3 Whopper.
Article continues below advertisement
Free Heart-Shaped Crust and a $35 Prix-Fixe Menu at California Pizza Kitchen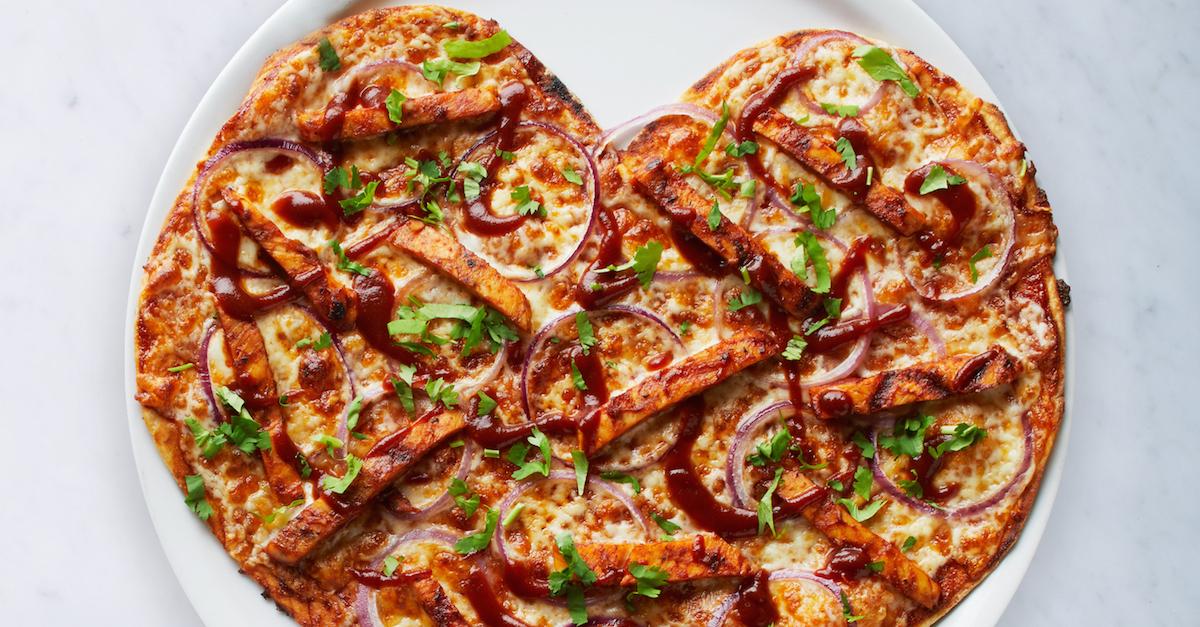 California Pizza Kitchen is allowing guests to order any pizza on special heart-shaped crispy thin crust free of charge, from Feb. 11 through Feb. 16. Anyone who dines between those dates can also receive a special card to redeem for a BOGO offer, and may enter the California Wine Country Sweepstakes, which awards winners with a two-night stay in Sonoma, Calif., an afternoon at a winery, and dinner for two with wine pairings at Charlie Palmer's Dry Creek Kitchen, courtesy of the chain's partnership with Colby Red.
Article continues below advertisement
Additionally, from Feb. 12 through Feb. 16, customers can get in on the chain's "Sweet Deal for Two" prix-fixe menu, which comes with the choice of an appetizer, two entrées, and a dessert, all for $35.
Article continues below advertisement
Spend $20 and Get Free Delivery via Instacart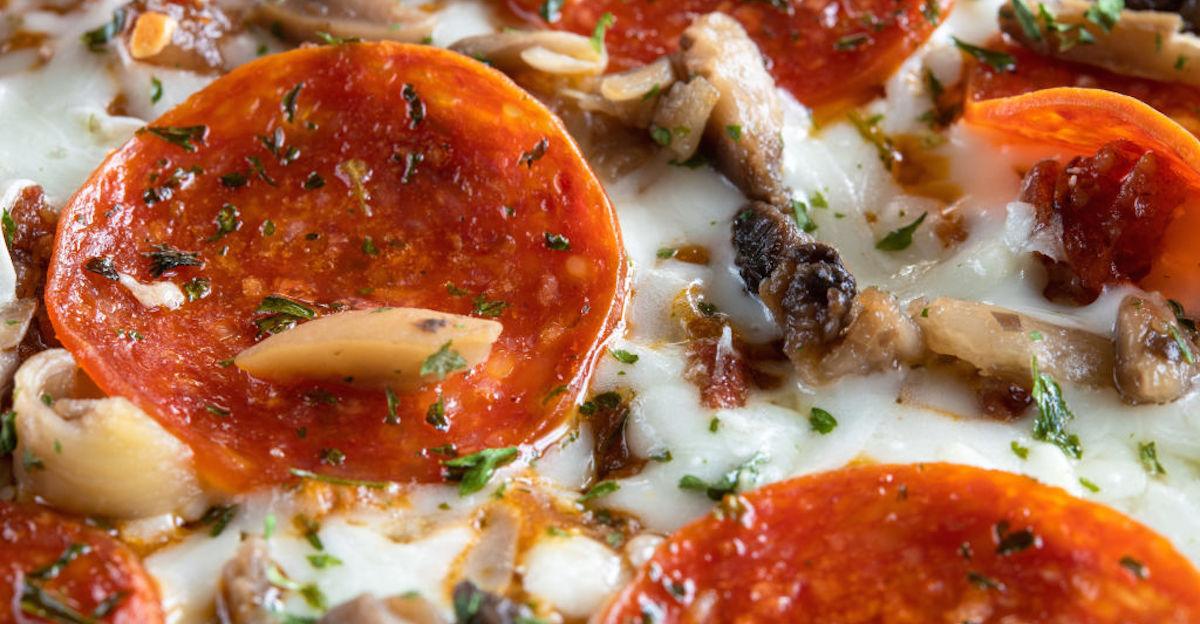 Since 'za is everyone's one true love, on Feb. 14, Nestle and Instacart are offering customers the chance to spend $20 on "qualifying" pizza products from DiGiorno, California Pizza Kitchen, Tombstone, Stouffer's, Lean Cuisine, and Jack's. In return, customers will either get $5 back, or free delivery. This offer is only valid through March 1.
Article continues below advertisement
Guac Mode at Chipotle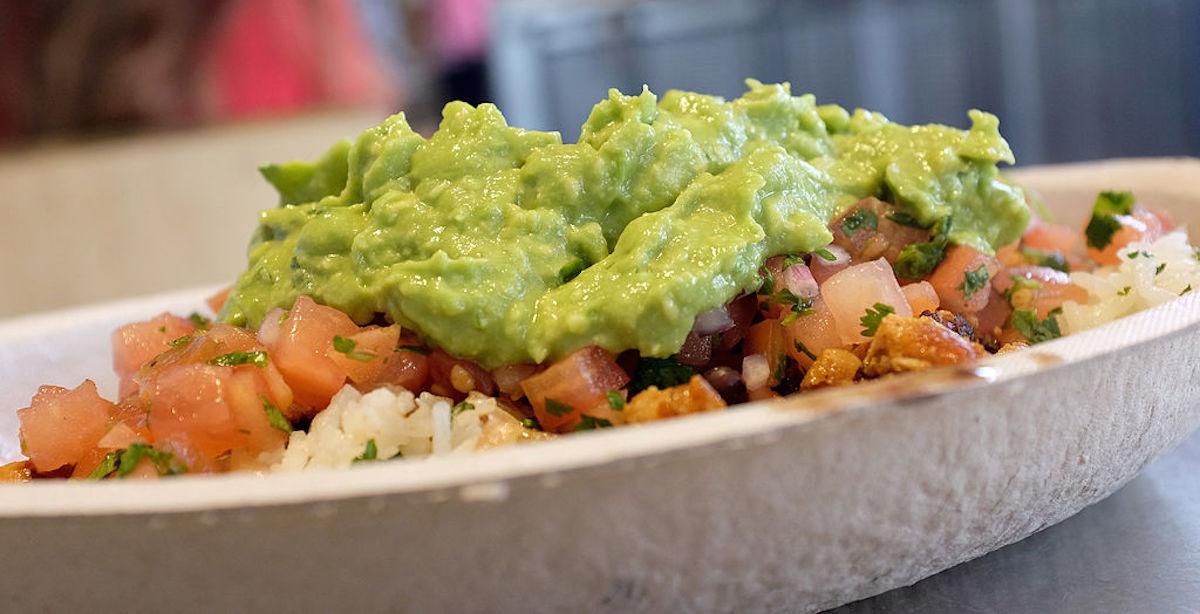 Although this isn't a V-Day specific deal, the birthday of Chipotle's loyalty program launch overlaps with the Hallmark holiday. And for the rewards program's one-year anniversary, the chain is offering all loyalty members Guac Mode, which gifts members tasty treats all year long. Upon activation, members will receive a free topping or side of guac with any entree. Chipotle Rewards members are automatically enrolled in Guac Mode, but the last day for new members to sign up and get it is Feb. 20.
Article continues below advertisement
Regardless of what you decide to do this Valentine's Day, send yourself some love by taking advantage of these incredible deals. Any of these is bound to make your heart seriously happy.