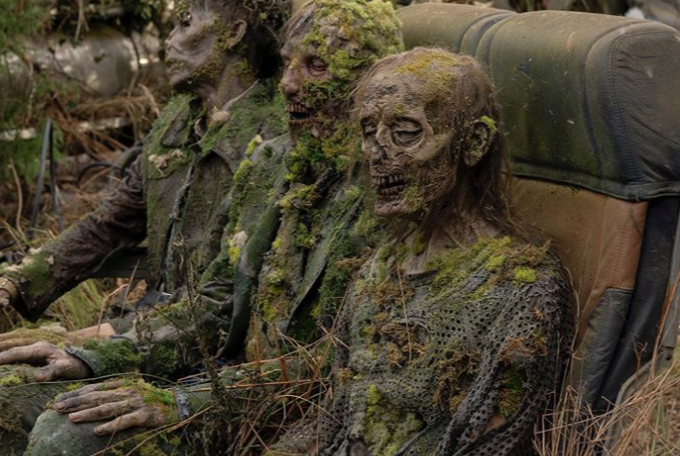 Everything We Know So Far About the Untitled Third 'Walking Dead' Spinoff
Since The Walking Dead premiered, they've given us a spinoff, a talk show, and the promise of three new movies. But if you think that's enough, you're sorely mistaken. There's a third Walking Dead new spinoff in the works and it's a side of the Walking Dead universe that's been hidden from fans from the beginning.
Article continues below advertisement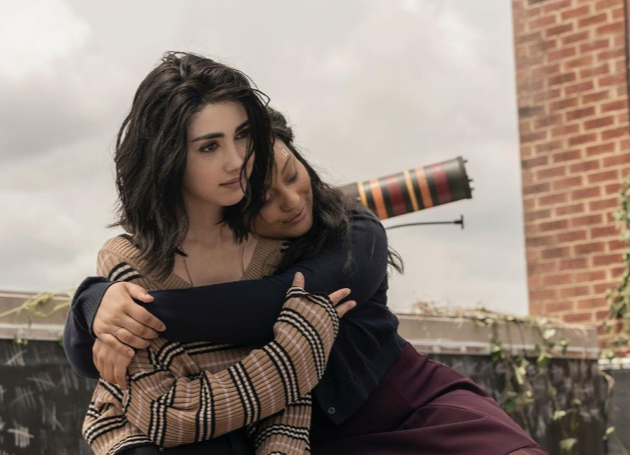 What's the new Walking Dead spinoff all about?
The new cast got together earlier this summer to tease a little about what the show is going to be, but creator Scott Gimple shed a bit more light during Comic-Con this year. "All these years we've just seen a tiny sliver of the Walking Dead world. There's a whole lot of world out there. The big secret is that all along, there have been other civilizations that survived the apocalypse. Now, we're about to show a lot more of the world," he said.
Article continues below advertisement
The story will take place 10 years after the apocalypse began. The official synopsis from AMC is that the series "will feature two young female protagonists and focus on the first generation to come-of-age in the apocalypse as we know it. Some will become heroes. Some will become villains. In the end, all of them will be changed forever. Grown-up and cemented in their identities, both good and bad."
Article continues below advertisement
AMC released new images on Oct. 3 that showed a little bit more of that new world and new cast. In the images, we see the new cast in a deserted place we don't seem to have seen before on the previous two shows.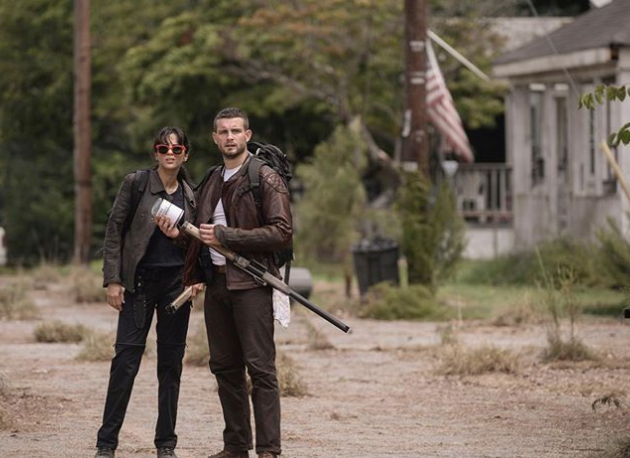 Article continues below advertisement
Who's in the new spinoff?
As of right now, it looks like the untitled spinoff will stand separately from the rest of the Walking Dead universe, meaning that there's an entirely new cast.
The series will follow two female protagonists, Hope (Alexa Mansour) and Iris (Aliyah Royale). There's not much information available beyond the names of the cast. Like its predecessors, the untitled spinoff will have a fairly large cast.
Other characters include Elton (Nicolas Cantu), Silas (Hal Cumpston), Huck (Annet Mahendru), and Felix (Nico Tortorella). The main cast is fairly young, which fits in with the concept being about young adults who are just beginning to understand that there's a world in crisis beyond the walls they grew up in.
Article continues below advertisement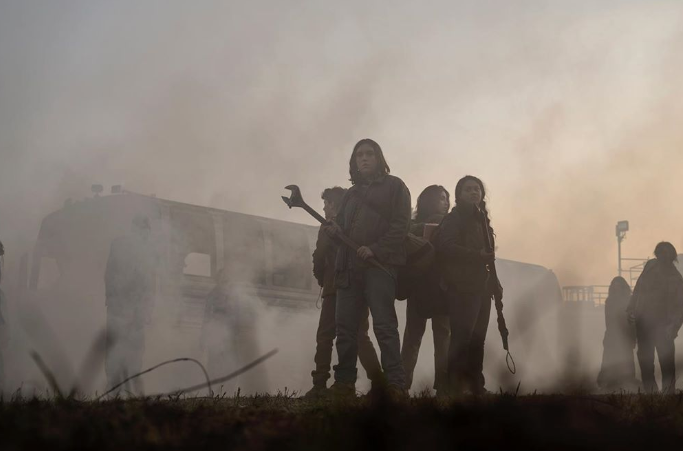 What else do we know?
We know that it's set for a spring 2020 release. We also know that it's being filmed in Virginia which is different from its predecessors. We also know that Oct. 5 is going to be or at least should be a big day for the series as there's a panel being held at New York Comic-Con that will feature cast members from the new show. We should expect at least a bit more information coming from this panel, if not a full trailer beyond the teaser we were given in July.
Article continues below advertisement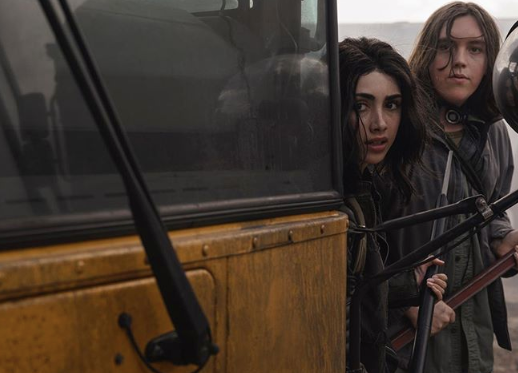 Any other theories about what's happening?
There is one big fan theory that plays into what Gimple is referring to as a place that survived the zombie apocalypse. In the comics, there's a place called the Commonwealth that is a society that survived the apocalypse and rebuilt with strict rules. Everyone is "processed" and assigned their role. Could it be that the female protagonists of the new series are from the Commonwealth and looking to escape the strict society that surrounds them?
For now, the theory remains a theory, although we might be able to get more clarification on Oct. 5, when the spinoff's cast takes to the New York Comic-Con stage.