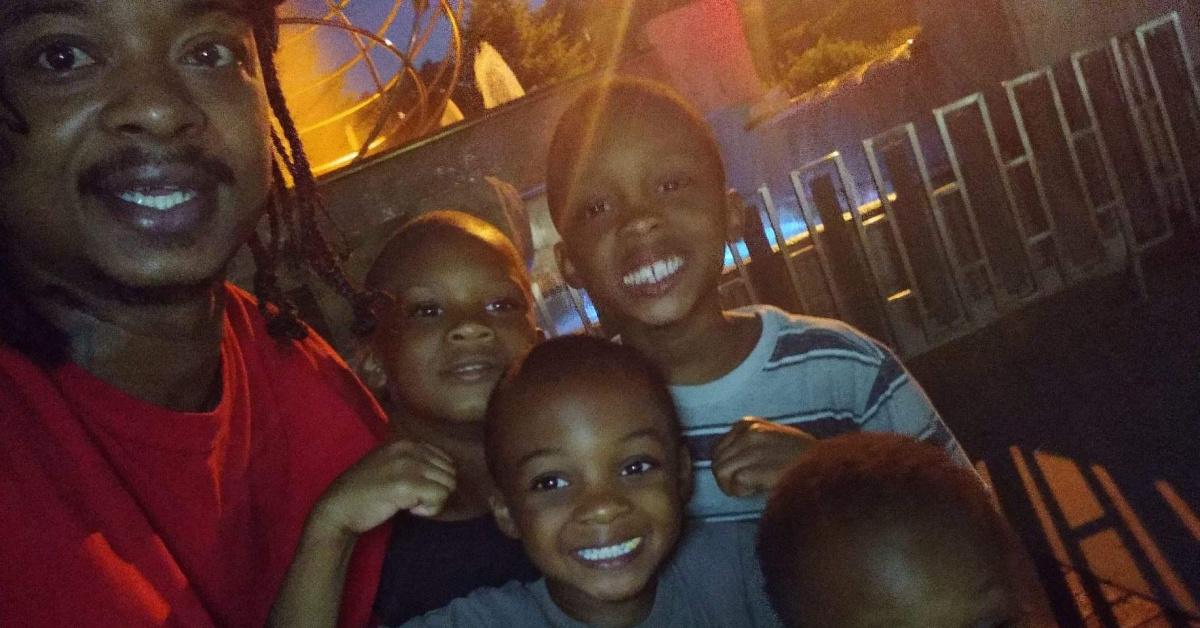 Was Jacob Blake Unarmed When He Was Shot in the Back?
On Aug. 23, 2020, 29-year-old Jacob Blake was shot several times in the back as he opened the door of a parked vehicle that contained three of his children. A video of the incident appears to show him being shot by a police officer on the scene. The shooting has sparked another wave of protests against police brutality across the United States.
Article continues below advertisement
Many have drawn comparisons between Jacob Blake and George Floyd, who died in May after a police officer knelt on his neck for several minutes, and whose death also sparked a wave of ongoing protests against police brutality.
And, as so often happens in cases where a Black person is injured or killed while in police custody, some people have started to look for reasons to justify the shooting. One theory that has been circulating is that Blake had a weapon in his hand when he was shot, or that he was possibly going to retrieve a weapon from his vehicle. Was Jacob Blake unarmed, or did he have a knife?
Article continues below advertisement
Was Jacob Blake unarmed?
At this time, the investigation into the Kenosha shooting has not been concluded. Therefore, there is no official report of whether Blake was unarmed when he was shot in the back. There is, however, video of the incident which was recorded by Raysean White, a Kenosha resident. The video has been viewed millions of times online.
Article continues below advertisement
Speaking to CNN, White described what he saw before he started recording video with his phone. "One of [the police officers] had [Blake] in a headlock and was punching him in his ribs, the other had him in a headlock on the other side of him and was pulling his arm," he said.
Article continues below advertisement
"After they punched him in his rib, the female officer tased him and Jacob kind of leaned on the car and they proceeded to wrestle him toward the back of the car and he went to the other side of the car. When they were on the other side of the car on the ground, I had to pick up my camera and start recording."
Did Jacob Blake have a knife?
White also spoke with NBC. He said that before he started recording, the police officers "were also yelling, 'Drop the knife." However, White added: "I didn't see any weapons in his hands. He wasn't being violent."
Article continues below advertisement
Although he was not at the scene of the incident, Blake's father also says that Blake was unarmed when he was shot. "Those police officers that shot my son like a dog in the street are responsible for everything that has happened in the city of Kenosha," he said, referencing the protests and riots that occurred in Kenosha following the shooting. "My son is not responsible for it. My son didn't have a weapon. He didn't have a gun."
Article continues below advertisement
According to Wisconsin's state knife laws, it is not illegal to carry a knife (concealed or openly), so even if Blake did have a knife on his person (which, again, has not been officially determined), he would not have been committing a crime. If he had openly brandished it and threatened the police officers, that would be another story — though still probably not one that would justify the use of lethal force. Anyway, that's a moot point here, because all we know from the video is that Blake walked to his vehicle, opened the door, and was shot in the back.
Whether Blake had a knife is certainly relevant to the investigators looking into what happened on Aug. 23. Unfortunately, many are pointing to the possibility that Blake may have had a knife as a way to victim blame and justify the use of deadly force by police officers on (another) Black American.
Article continues below advertisement
We won't know whether Blake had a knife until that information is released to the public, but if the only reason someone is asking about it is to determine whether he "deserved" to be shot, that is indicative of a much larger problem.
If you are looking for specific ways to donate your time or money to Black Lives Matter and other antiracist organizations, we have created a list of resources to get you started.