Steve Harvey Roasted the Patriots' System "Myth" While Giving Props to Tom Brady
Steve Harvey praised Tom Brady's hardworking work ethic and said it must feel great for the quarterback to go to the Super Bowl with the Bucs.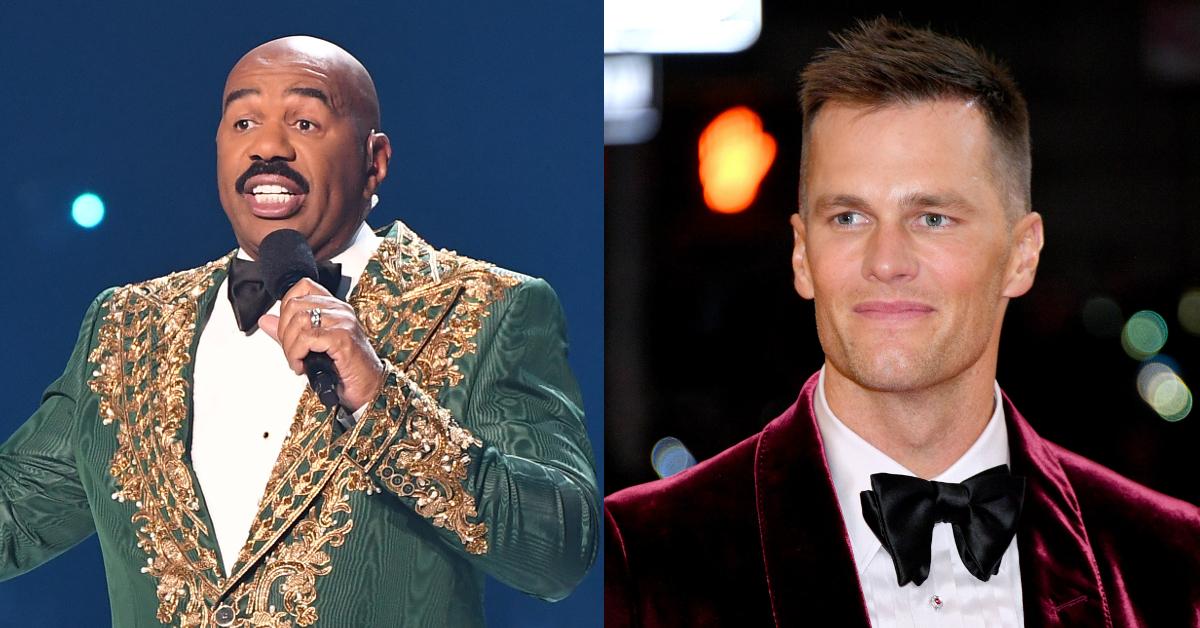 When you're a successful athlete who's also on a team that manages to win a ton of championships, then you're inevitably going to get a lot of hate, and Tom Brady just happens to be one of those divisive sports figures. There's nothing really offensive about the guy: He seems like a nice dude, he's got a tremendous work ethic, and he wasn't exactly NFL royalty.
He was the 199th pick in the league's 2000 draft. So what did Stve Harvey say about Brady that has so many people talking?
Article continues below advertisement
What did Steve Harvey say about Tom Brady? He attacked the idea of the Patriots' "system."
One of the biggest critiques about Tom Brady's tenure in the NFL is that he was being "protected" by the Patriot System, aka, the team's style of play under mastermind coach Bill Belichick. The Patriots have been longtime Super Bowl contenders, and the 2019-2020 season is the first time since 2008 they didn't make it farther in the post-season, despite having an 12-4 record.
That season was also a "wash" of sorts for the Pats: Tom Brady ended up sustaining an injury and Matt Cassel had to fill in for him.
So there were a lot of Tom Brady decriers who wanted to minimize the QB's achievements by attributing all of his success to Belichick's system.
Then the Pats went 7-9 for the 2020-2021 season...a record that many people correlated with Brady's departure from the team.
Article continues below advertisement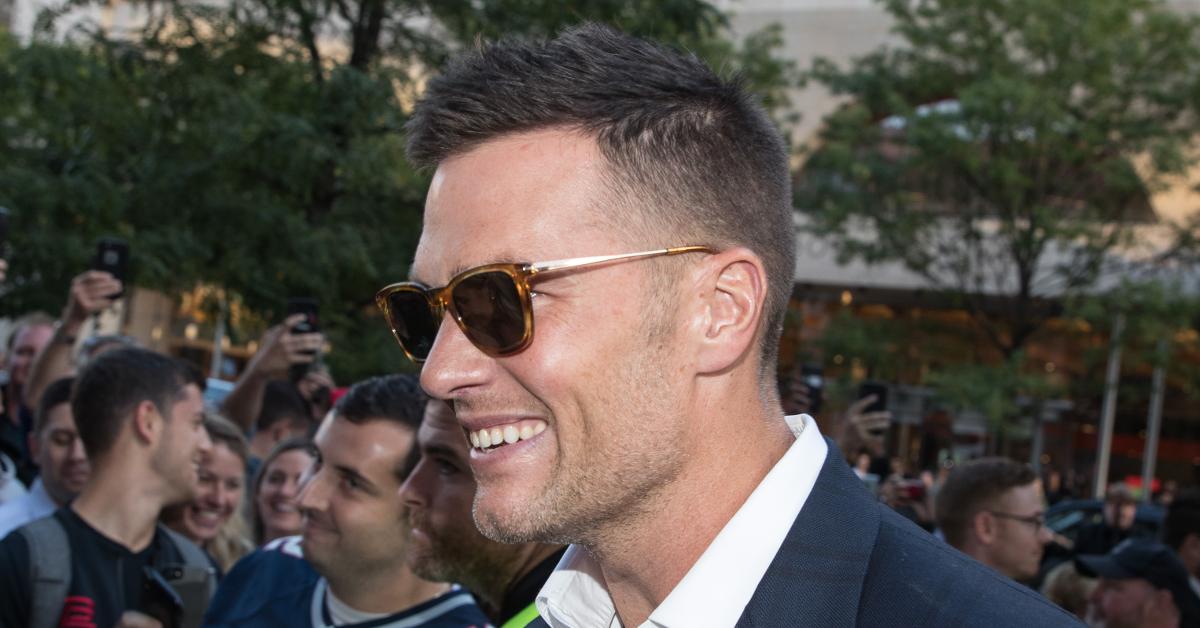 In fact, it's been the Pats' worst football season in about 20 years. On the flip side, the Tampa Bay Buccaneers had a tremendous series of games, ironically enough, with an 11-5 record that they took all the way to the Super Bowl. Last year? They had the same win ratio as the Patriots this year: 7-9. So it's fair to assume that when you have Tom Brady on your team, you're likely to have four more wins a season than per usual.
Article continues below advertisement
Which brings us to Steve Harvey giving major props to Tom Brady.
While hosting the NFL honors, Steve said, "I actually loved some of the things they changed. First of all, I love that the Patriots missed the playoffs for the first time in 13 years. Patriot fans, they don't even know what to do with themselves, 'cause they ain't never had free time in January. They've been calling up all the Browns fans for advice."
Article continues below advertisement
"Another new thing that I thought was pretty cool this season was the NFL added two extra teams to the playoffs this year. And the Patriots still didn't make it," he quipped, probably making him the most hated man in New England right now.
Article continues below advertisement
Harvey continued the ribbing: "You know the only one enjoying the Patriots not making the playoffs more than me is Tom Brady. He's got to be. You know how good it must feel for Tom to be in the Super Bowl without Bill Belichick? I know he's got to be tired of all that. Every time he won a ring, it's the Patriots' system. Well, let me tell you something. The Patriots' system is at the house eating nachos right now."
Article continues below advertisement
Steve's entire opening monologue of the NFL Honors show was pretty great. He also made some comments about the Washington Football Team's oft-ridiculed name change, the virtual NFL draft, and Philip Rivers' retirement. You can watch the entire thing below:
With six Super Bowl wins under his belt out of nine appearances, and a 10th coming on Sunday, February 7, 2021 for Tom Brady, it's kind of hard to argue with Steve Harvey's logic. What do you think?