It's Less About What Steve Scully Tweeted, and More About the Fact That He Lied About It
Today, reputable political editor and commentator at C-SPAN, Steve Scully, got suspended from C-SPAN for lying about a tweet he sent out. What was the tweet and what happened?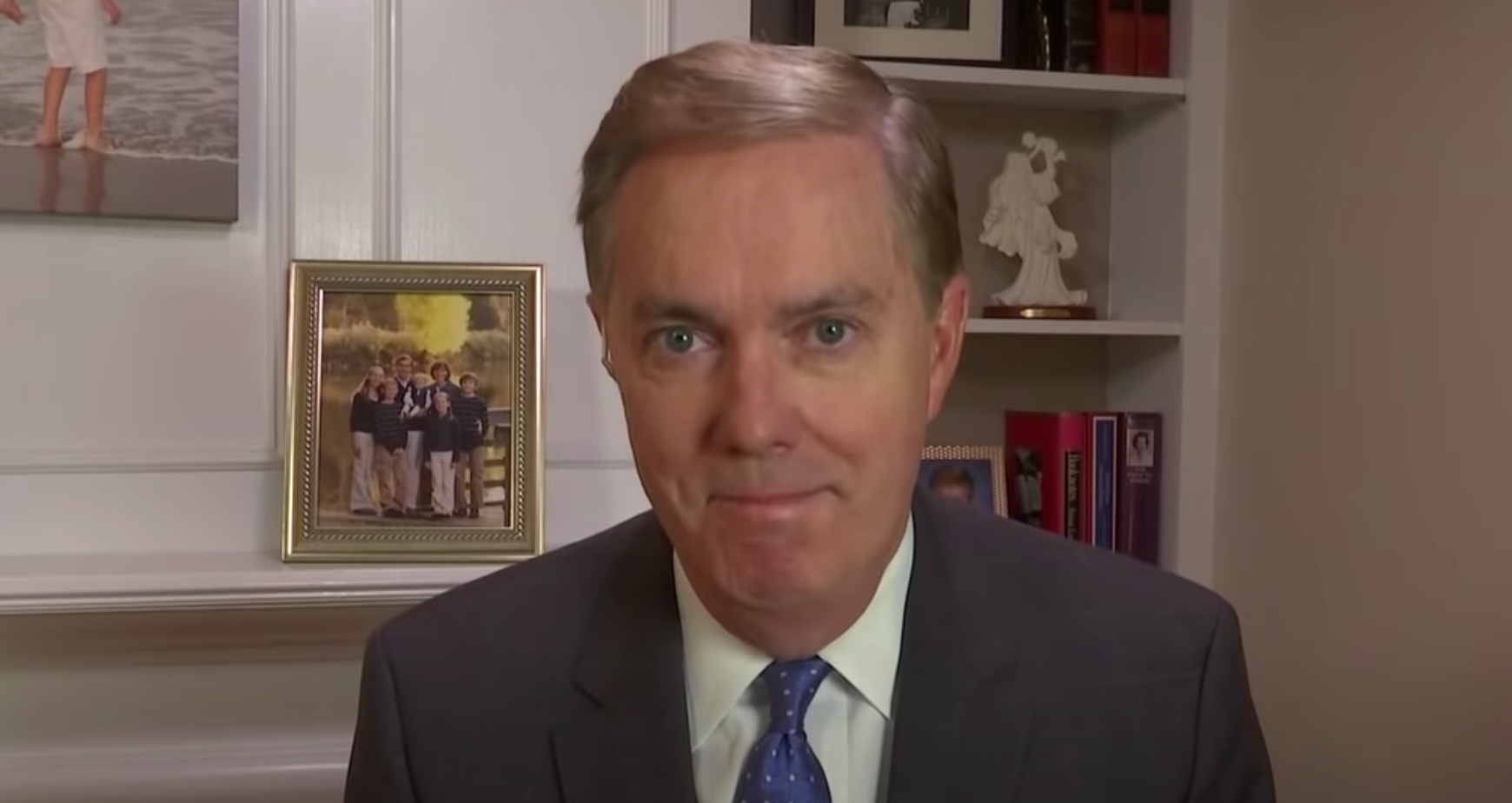 About a week ago, C-SPAN's senior executive producer and political editor, Steve Scully, tweeted at Anthony Scaramucci, a former Trump White House communications director. It was an unexpected tweet, so it made sense when it was explained that the renown political editor's Twitter account was hacked — or so he said. Today, we learned that Scully actually sent the tweet, and that C-SPAN put him on administrative leave for lying about it.
Article continues below advertisement
To make this more complicated, Scully was scheduled to moderate the second presidential debate, which got canceled. For the last week, Scully's tweet had riled up the right wing media, and it seemed like Scully had enough and wanted to come clean. "For several weeks, I was subjected to relentless criticism on social media and in conservative news outlets regarding my role as moderator for the second presidential debate, including attacks aimed directly at my family," Scully said today in an official statement.
Article continues below advertisement
He added, "This culminated on Thursday, October 8 when I heard President Trump go on national television twice and falsely attack me by name. Out of frustration, I sent a brief tweet addressed to Anthony Scaramucci. The next morning when I saw that this tweet had created a new controversy, I falsely claimed that my Twitter account had been hacked. These were both errors in judgement for which I am totally responsible. I apologize."
C-SPAN apologized for the tweet and for Scully's actions, and seem to be hinting to some kind of future with the editor at some point again, due to his stellar reputation. "During his 30 years at C-SPAN, Steve consistently demonstrated his fairness and professionalism as a journalist. He has built a reservoir of goodwill among those he has interviewed, fellow journalists, our viewers, and with us...after some distance from this episode, we believe in his ability to continue to contribute to C-SPAN," the network stated.
Article continues below advertisement
What did Steve Scully tweet?
Scully simply tweeted "@Scaramucci should I respond to trump," on October 8 after Trump called Scully a "Never Trumper." The outrage seems to be coming from the fact that someone with Scully's journalistic integrity acted unprofessionally, and that he lied about it. During a time in which it's getting harder and harder to separate real from fake news, this is a pretty big deal, even if his tweet may sound harmless. When a political journalist lies about his account getting hacked to get out of taking accountability for tweeting at someone (formerly) from the Trump admin, it's not a good look.
Article continues below advertisement
It also fed fuel to the fire, unfortunately. Trump tweeted, "I was right again! Steve Scully just admitted he was lying about his Twitter being hacked. The Debate was Rigged! He was suspended from @CSPAN indefinitely. The Trump Campaign was not treated fairly by the 'Commission'. Did I show good instincts in being the first to know?"
Article continues below advertisement
And conservatives aren't passing up this opportunity to show Scully's hypocrisy. And even left-leaning folks are scratching their heads, wondering why Scully would damage his career and C-SPAN's reputation like this.
Article continues below advertisement
Article continues below advertisement
Interestingly, Anthony Scaramucci himself is advising people to go easy on Scully, saying that cancel culture has gone too far. "I get that he got suspended for the lie but the punishing cancel culture is over the top," he tweeted today.
Article continues below advertisement
Earlier he wrote, "Brutal outcome for a silly non political tweet. Nothing objectionable. Cancel culture going too far."
Politics have surely never been messier. We'll see what else is in store for us in the weeks leading up to Election Day. Maybe until then, we should just take Twitter away from everyone? Just a thought.